Refreshingly Sweet Watermelon Sorbet
If you're looking for a simple and delicious way to cool down this summer, my Simple Watermelon Sorbet is just the thing! I'm so excited to share this recipe with you, because it's one of my absolute favorite summertime treats. It's a breeze to make, and requires only a few ingredients. Plus, it's completely vegan and gluten-free, so everyone can enjoy it! So, grab your ingredients and let's get started on this tasty watermelon sorbet!
Simple Watermelon Sorbet Recipe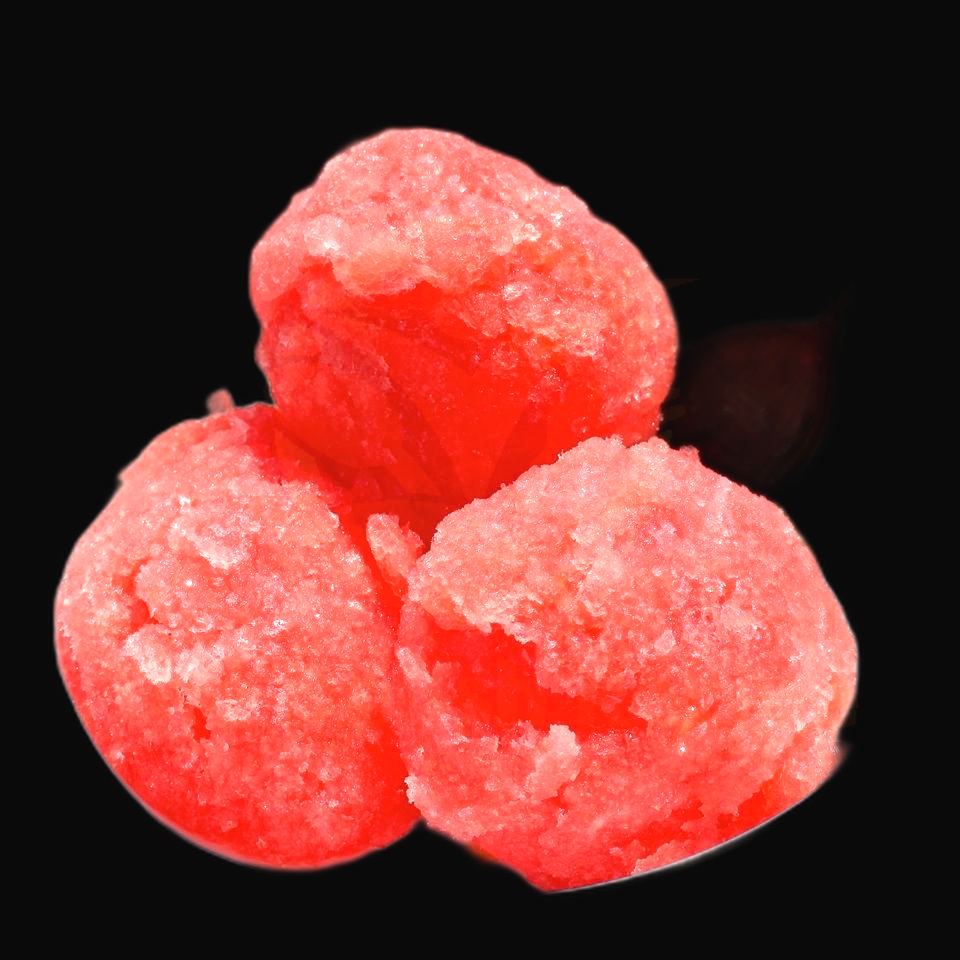 Ingredients
1 cup watermelon, cubed
2 tablespoons sugar
2 tablespoons lime juice
Pinch of sea salt
Instructions
Gather all of your ingredients – 1 cup of cubed watermelon, 2 tablespoons of sugar, 2 tablespoons of lime juice, and a pinch of sea salt.
In a blender, combine watermelon, sugar, lime juice, and sea salt.
Blend until smooth.
Pour the mixture into a shallow baking dish or container, and place in the freezer.
Freeze for 10 minutes.
After 10 minutes, take the mixture out of the freezer and use a fork to give it a good stir.
Place back in the freezer and freeze for another 10 minutes.
Repeat step 6 and 7 until the mixture is frozen and has reached your desired consistency.
Scoop into your favorite bowl and enjoy your delicious and refreshing Simple Watermelon Sorbet!
Nutrition Facts
Calories: 80 kcal
Fat: 0 g
Carbohydrates: 19 g
Protein: 1 g
Sodium: 70 mg
Sugar: 15 g
What makes this watermelon sorbet so special?
This watermelon sorbet is special because it's so simple and delicious! With just three ingredients and five minutes of prep time, you can whip up a batch of this fruity frozen treat that's sure to please. The refreshing mix of sweet and tart is perfect for summer days, and the beautiful pink hue makes it a great addition to any party dessert spread. Plus, it's lactose- and gluten-free, so most everyone can enjoy it.
How can you incorporate this sorbet into your summertime cookout?
Summertime cookouts are the perfect opportunity to get creative with your dessert options. You can add a fun and refreshing twist to the menu with a simple watermelon sorbet! It's easy to make and a great way to cool off after a day of grilling and soaking up the sun.
Here are a few ideas to help you incorporate watermelon sorbetinto your summertime cookout:
Make it a sundae bar. Have a variety of toppings ready to go, like sprinkles, chopped nuts, and chocolate syrup. Set up a station with ice cream scoops and let your guests build their own delicious sundaes with the perfect scoop of watermelon sorbet.
Serve it in a margarita glass. Rim the glass with sugar and salt and add a sprig of mint for a fun, tropical presentation. Your guests will love the refreshingly sweet and tart combination of the watermelon sorbet and margarita glass.
Add a scoop to each plate. Instead of a traditional dessert like cake or cookies, add a scoop of watermelon sorbet to each person's plate. It's a fun and light way to end the meal, and you can even add a dollop of whipped cream or some chopped fresh fruit for an extra special touch.
This simple watermelon sorbet is a great way to add a refreshing and fruity twist to your summertime cookout. With a few easy steps, you can serve your guests a delicious and cooling dessert that they won't soon forget.
What are the health benefits of watermelon sorbet?
Watermelon sorbet is a sweet and refreshing summer treat that can also provide some surprisingly healthy benefits.
Watermelon is packed full of essential vitamins and minerals, including vitamin A, B6, and C, potassium, and magnesium.
The fresh fruit base of watermelon sorbet is low in calories, fat and cholesterol, making it a much healthier option than regular ice cream.
Watermelon sorbet is also a good source of antioxidants, which can help fight off free radicals and protect cells from damage.
Eating watermelon sorbet can help keep you hydrated, as it's made up of mostly water.
It can also help to regulate your blood pressure and reduce the risk of heart disease.
The lycopene found in watermelon sorbet helps to protect your skin from the sun's harmful ultraviolet rays.
Lastly, watermelon sorbet can help keep your digestive system functioning properly, as the fruit contains important dietary fiber.
In conclusion, watermelon sorbet is a delicious and refreshing treat that can also provide some amazing health benefits. With its low calories, high vitamin content, and powerful antioxidants, it's no wonder why watermelon sorbet is becoming a more popular snack option.
What simple ingredients do you need to make this sorbet?
You only need three simple ingredients to make this delicious and refreshing watermelon sorbet! All you need is watermelon, sugar, and a little bit of lemon juice. That's it! This super simple sorbet can be whipped up in no time and is the perfect refreshing treat for a hot summer day.
What are the most creative ways to serve this sorbet?
If you're looking for some creative ways to serve up a delicious watermelon sorbet, you've come to the right place! From exciting toppings to unique flavor combinations, we've got you covered. Here are some of the most creative ways to enjoy this refreshing summer treat:
For an unexpected flavor twist, top your watermelon sorbet with a sprinkle of freshly grated ginger. This sweet and spicy combination is sure to delight your taste buds!
Add a crunchy twist by topping your sorbet with crushed pistachios or chopped almonds. This will give it a delightful nutty flavor and crunchy texture that will have you coming back for more.
Turn it into a parfait by layering watermelon sorbet with fresh fruit and a drizzle of honey. This will make for a sweet and healthy dessert that the whole family will love.
For a decadent treat, top your sorbet with a drizzle of melted dark chocolate. This will give it a rich, chocolaty flavor that's sure to satisfy your sweet tooth.
For a tropical twist, top your sorbet with freshly chopped mango, pineapple, and coconut flakes. This will give it a refreshing island flavor that's perfect for a hot summer day.
With these creative ways to serve up watermelon sorbet, you're sure to find a flavor combination that everyone will love.