Indulgent And Delicious Shortbread Pecan Cookies
It's no secret that I'm a fan of baking. I'm especially partial to shortbread recipes, so when I came across this recipe for Shortbread Pecan Cookies, I knew I had to try it. As soon as I took a bite of these crisp, buttery cookies, I was in love. The pecans provide just the right amount of crunch, and the sweetness of the sugar balances out the buttery flavor. In my opinion, they are the perfect combination of taste and texture. I'm sure you'll love them as much as I do!
Shortbread Pecan Cookies Recipe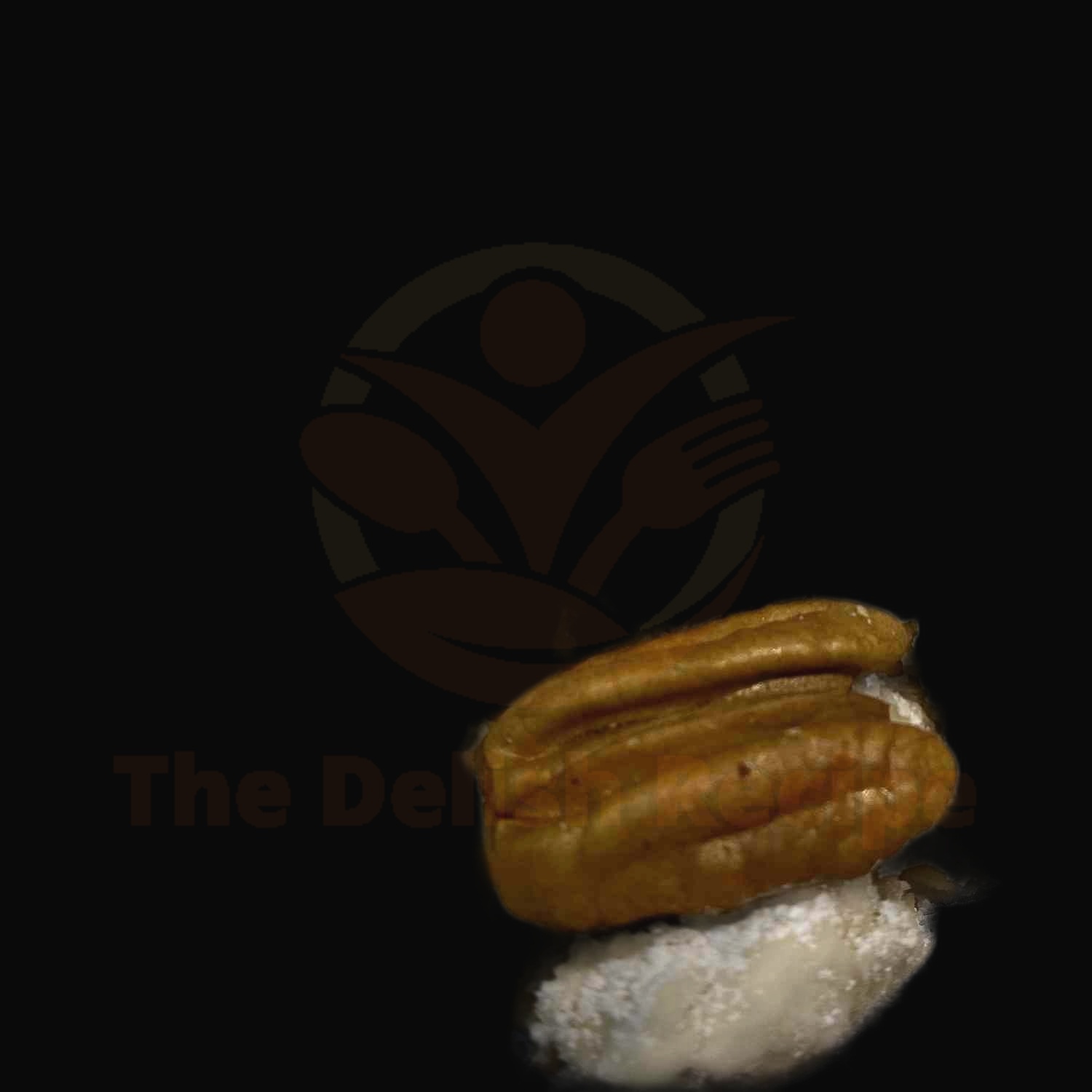 Ingredients
1 cup (2 sticks) salted butter, softened
1/2 cup granulated sugar
2 cups all-purpose flour
1/2 teaspoon salt
1 teaspoon vanilla extract
1/2 cup chopped pecans
Instructions
Preheat your oven to 350°F.
In a large bowl, beat the softened butter and sugar together until light and fluffy.
Add the flour, salt and vanilla extract to the butter and sugar mixture and mix until everything is well combined.
Fold in the chopped pecans until everything is evenly distributed.
Take spoonfuls of the cookie dough and roll them into balls and place them on a greased baking sheet.
Bake the cookies in the oven for 12-14 minutes until they are golden.
Allow the cookies to cool on the baking sheet for 8 minutes before transferring them to a wire rack to cool completely.
Enjoy the delicious shortbread pecan cookies with a glass of cold milk!
Nutrition Facts
Calories: 250, Total Fat: 14g, Saturated Fat: 8g, Trans Fat: 0g, Polyunsaturated Fat: 1g, Monounsaturated Fat: 5g, Cholesterol: 30mg, Sodium: 140mg, Total Carbohydrate: 28g, Dietary Fiber: 2g, Sugars: 14g, Protein: 3g
What makes shortbread pecan cookies so special?
There's nothing quite like a freshly-baked shortbread pecan cookie – the buttery, crumbly texture, the sweet pecan flavor, and the delicious aroma that fills the house. Shortbread pecan cookies are a classic treat that never go out of style.
What makes them so special? It's all about the ingredients and how you bake them. The key to making perfect shortbread pecan cookies is to use high-quality ingredients. The butter should be rich, creamy, and full of flavor. The pecans should be finely chopped, so they are evenly distributed throughout the cookie.
When baking, be sure to use the right temperature and baking time to get the perfect texture. A low oven temperature and a longer baking time will result in a crunchy, buttery texture. A higher temperature and shorter baking time will give you a softer, more tender cookie.
In addition to the ingredients and baking time, don't forget the finishing touches. A sprinkle of sugar or a drizzle of melted chocolate can take a classic shortbread pecan cookie to the next level.
Shortbread pecan cookies are a classic that will never go out of style. With the right ingredients and baking techniques, you can create a delicious batch of these delicious cookies every time.
What are the benefits of baking shortbread pecan cookies?
Delicious Taste: Nothing beats the delightful taste of a classic shortbread pecan cookie. The combination of buttery shortbread, sweet pecans, and brown sugar creates a rich and flavorful treat that can't be beat.
Perfect for Gifting: Shortbread pecan cookies make a great gift. They are easy to make and package, with a presentation that always looks impressive. Plus, they're sure to be a hit with friends and family!.
Simple to Make: Unlike some cookies, shortbread pecan cookies require very few ingredients and are simple to make. Whether you're a novice baker or a seasoned pro, these cookies are a breeze to whip up.
Great for Decorating: Shortbread pecan cookies are a great base for creative decorating. You can add sprinkles, edible glitter, or even melted chocolate to make them look truly unique.
Long Shelf-Life: These cookies stay fresh for days, making them great for large gatherings.
How can i make my shortbread pecan cookies extra delicious?
Making your shortbread pecan cookies extra delicious is easy! All you need are a few simple ingredients and a few easy steps. To start, make sure you're using the freshest, highest quality ingredients. This means buying fresh pecans from the grocery store and using real butter instead of margarine or vegetable shortening. Next, be generous with your butter and sugar. This will give your cookies a rich, buttery flavor that's sure to make them stand out. Finally, don't be afraid to add a little extra love to your cookies. Sprinkle in a few extra pecans or a handful of chocolate chips for a delicious surprise.
What are some creative ways to decorate shortbread pecan cookies?
Decorating shortbread pecan cookies can be a lot of fun! There are a variety of ways to get creative and have some fun with the decoration of this delicious treat. Here are some of our favorite ideas:
Drizzle melted chocolate over the top of the cookie and then sprinkle some colored sugar, nuts, or nonpareils over the chocolate.
Use melted white or colored chocolate and a pastry bag to create intricate designs on the cookies. You can also use molds to create shapes out of the melted chocolate.
Use a toothpick or a spoon to drag food coloring through the dough of the cookie to create a swirled design.
Use a cookie cutter to cut shapes out of the cookie dough, and then sprinkle sugar, nuts, or nonpareils over the top before baking.
Sprinkle colored sugar, nuts, or nonpareils over the top of the cookie prior to baking and then drizzle with melted chocolate after baking.
These are just a few of the ways to get creative with shortbread pecan cookies.
Are shortbread pecan cookies the perfect holiday treat?
Yes, shortbread pecan cookies are the perfect holiday treat! These cookies have all the right flavors and textures that make them irresistible. The combination of buttery-sweet shortbread, crunchy pecans, and a dash of cinnamon creates a delightful and delicious experience. Plus, they're easy to make and you can customize them to your taste. With their festive look, they also make a great gift or addition to any holiday cookie plate. Whether you're sharing with family or enjoying a sweet treat for yourself, shortbread pecan cookies are the perfect holiday treat.
Why is shortbread the best cookie base for pecans?
When it comes to pairing pecans with a cookie base, shortbread is the way to go! There are a few reasons why shortbread is the best choice when creating these delicious cookies.
For starters, shortbread has a buttery, crumbly texture that perfectly complements the crunchy texture of pecans. The sweet, melt-in-your-mouth quality of shortbread pairs perfectly with the earthy, nutty flavor of pecans. This tasty combination makes for a delightful snack that's sure to be a hit with any crowd.
Another great feature of shortbread is that it's incredibly easy to make. With only a few simple ingredients, you can whip up a batch of tasty shortbread pecan cookies in no time. Plus, because the dough is so versatile, you can play around with different flavor combinations and create something unique each time.
Finally, shortbread is a great choice for pecan cookies because it holds its shape well when baking. This ensures that your cookies will come out of the oven looking as tasty as they taste!
In conclusion, shortbread is the best cookie base for pecans due to its buttery texture, ease of making, and ability to hold its shape. With a few simple ingredients, you can create a delicious batch of shortbread pecan cookies that are sure to be a hit.