Delicious Roasted Vegetable Curry With Pumpkin Recipe
I love curries, but sometimes I feel like I'm stuck in a rut cooking the same dishes over and over. So when I discovered this Roasted Vegetable Curry with Pumpkin recipe, I knew I had to give it a try. The combination of warm spices, roasted vegetables, and creamy pumpkin is incredibly satisfying and so flavorful. Best of all, it's easy to make and requires minimal effort – something I'm always looking for in a dish. So if you're looking for a tasty, wholesome, and comforting meal, this is definitely the recipe for you!
Roasted Vegetable Curry with Pumpkin Recipe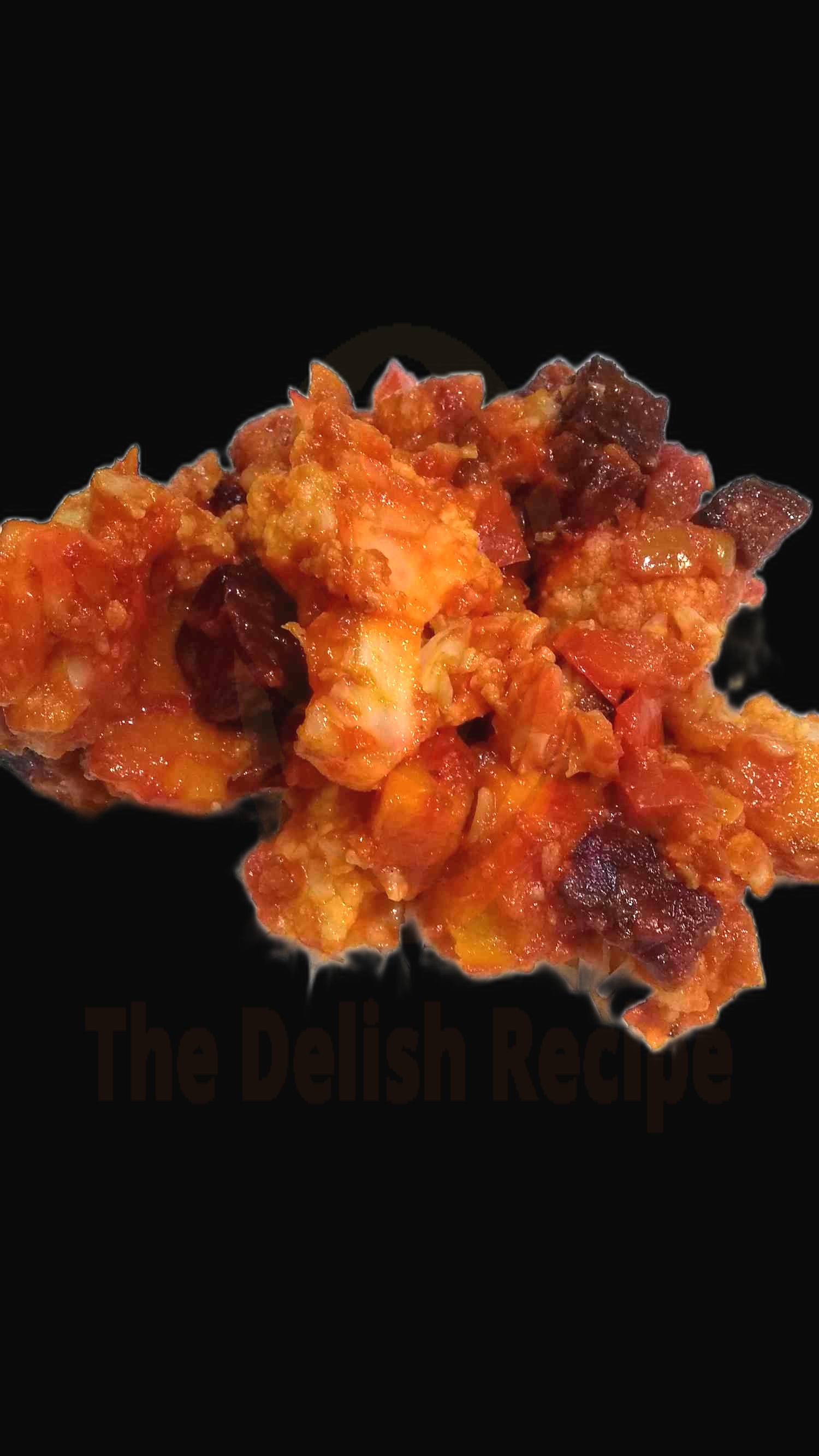 Ingredients
1 tablespoon olive oil
1 onion, diced
2 garlic cloves, minced
1 red bell pepper, chopped
1 green bell pepper, chopped
2 carrots, diced
2 celery stalks, diced
1 teaspoon ground cumin
1 teaspoon ground coriander
1 teaspoon ground turmeric
1/2 teaspoon ground cinnamon
1/4 teaspoon cayenne pepper
1 cup canned diced tomatoes
2 cups vegetable broth
1 cup canned pumpkin puree
1/2 teaspoon salt
1/4 teaspoon black pepper
1/4 cup chopped fresh cilantro, for garnish
Instructions
Preheat your oven to 350°F and grab your favorite baking sheet.
Heat the olive oil in a large skillet over medium-high heat. Add the onions, garlic, bell peppers, carrots, and celery and sauté for about 5 minutes, or until the vegetables are tender.
Add the cumin, coriander, turmeric, cinnamon, and cayenne pepper to the vegetables and stir to combine.
Add the diced tomatoes, vegetable broth, pumpkin puree, salt, and black pepper and bring to a boil.
Reduce the heat to low and simmer for 30 minutes.
While the curry is simmering, spread the vegetables on the baking sheet and roast in the oven for 15 minutes, or until lightly browned.
Remove the vegetables from the oven and add them to the curry.
Simmer for 10 more minutes until the curry is thick and creamy.
Serve the curry with warm basmati rice, a sprinkle of fresh cilantro, and some naan bread for an amazing meal that's ready in 45 minutes! Enjoy!
Nutrition Facts
Calories: 217
Total Fat: 6g
Saturated Fat: 1g
Trans Fat: 0g
Cholesterol: 0mg
Sodium: 814mg
Total Carbohydrates: 35g
Dietary Fiber: 8g
Sugars: 17g
Protein: 6g
How can a curry dish be made vegan-friendly?
Making a curry dish vegan-friendly is surprisingly easy! In this article, we'll show you how to make a delicious, vegan-friendly Roasted Vegetable Curry with Pumpkin. All you need is a few simple ingredients and a little bit of time.
The first step is to choose your vegetables. For this dish, we recommend using a combination of roasted vegetables such as potatoes, carrots, and bell peppers. You can also add in some other vegetables such as cauliflower, zucchini, and mushrooms if you'd like.
Once you have your vegetables ready to go, it's time to start preparing the curry. Begin by sautéing some garlic, ginger, and onions in a large skillet. Once they're cooked, add in your roasted vegetables and the canned pumpkin. Stir everything together and cook for a few minutes.
Next, add in your vegan-friendly curry powder along with some water. Bring the mixture to a boil, then reduce the heat and let it simmer for about 15 minutes. The curry should be thick and creamy.
Once the curry is ready, it's time to serve. Serve the curry with a side of cooked basmati rice and a dollop of vegan yogurt or coconut cream.
Making a vegan-friendly curry dish is a great way to enjoy a delicious meal without the use of animal products. With the right ingredients and a little bit of time, you can create a flavorful and comforting vegan curry that's sure to please.
How does roasting the vegetables before adding them to the curry make the dish even more flavorful?
Yes, roasting the vegetables before adding them to the curry makes the dish even more flavorful! Here's why:
Roasting vegetables helps to caramelize them, which gives the vegetables a richer, deeper flavor.
Roasting helps to concentrate the natural sweetness of the vegetables, resulting in a sweeter, more intense flavor.
Roasting also helps to bring out the natural smokiness in the vegetables, adding complexity to the overall flavor profile of the dish.
The Maillard reaction, which is the browning of food due to heat, also helps to enhance the flavor of the roasted vegetables.
What are the health benefits of incorporating pumpkin into a savory curry dish?
Pumpkin is an incredibly nutritious vegetable that can provide a variety of health benefits when incorporated into a savory curry dish.
Pumpkin is a good source of antioxidants, including beta-carotene, which is thought to help protect against certain types of cancer. Beta-carotene is also converted into vitamin A in the body and is essential for healthy vision.
Pumpkin is high in fiber, which is important for digestive health. Fiber helps to keep the digestive system functioning properly, so incorporating pumpkin into a savory curry dish can help to promote regularity.
Pumpkin is high in potassium, which is a mineral that plays an important role in heart health. Potassium helps to regulate blood pressure and can help to reduce the risk of stroke and other cardiovascular diseases.
Pumpkin is a great source of vitamins and minerals, including iron, magnesium, and zinc. All of these nutrients are essential for maintaining overall health and can help to boost the immune system.
In addition to all of the health benefits of pumpkin, it also adds a delicious flavor to any savory dish. Roasted vegetable curry with pumpkin is a delicious and nutritious way to get more of this superfood into your diet.
What are some tips for creating the perfect curry sauce to go with the vegetables and pumpkin?
Start with a base of onion and garlic: Fry both in some oil for a few minutes to create the flavour foundation for your curry sauce.
Spice it up: Add in some curry powder, cumin, turmeric and chilli powder, depending on how spicy you like your curry. Keep tasting as you go and adjust accordingly.
Make it creamy: Stir in coconut milk or cream to add richness and thickness to the sauce.
Balance the flavours: Add in a bit of sugar or honey to balance the sharpness of the spices. Taste and adjust as needed.
Add acidity: A squeeze of lime or lemon juice will add a nice brightness to the curry.
Let it simmer: Let the sauce simmer for a few minutes to let the flavours come together.
Serve with roasted vegetables and pumpkin: Serve the curry sauce over steamed rice or with roasted vegetables and pumpkin.
What sides pair well with a roasted vegetable curry with pumpkin?
Roasted Vegetable Curry with Pumpkin pairs amazingly with a variety of sides! To bring out the sweetness of the pumpkin, try a side of Naan bread and a dollop of cool yogurt. For a zesty kick, serve it alongside some steamed rice and lime wedges.