Delicious Rhubarb Bread Recipe – Quick And Easy To Make
I have been baking Rhubarb Bread for as long as I can remember. When I was young, my grandmother used to pick rhubarb from her garden and make the most delicious bread with it. I can still remember the sweet, tart flavor and the wonderful aroma that filled the kitchen. I'm so excited to share the recipe with you so that you can experience the same wonderful flavor I did growing up. So, let's get baking!
Rhubarb Bread Recipe
Additional Time
15-30 mins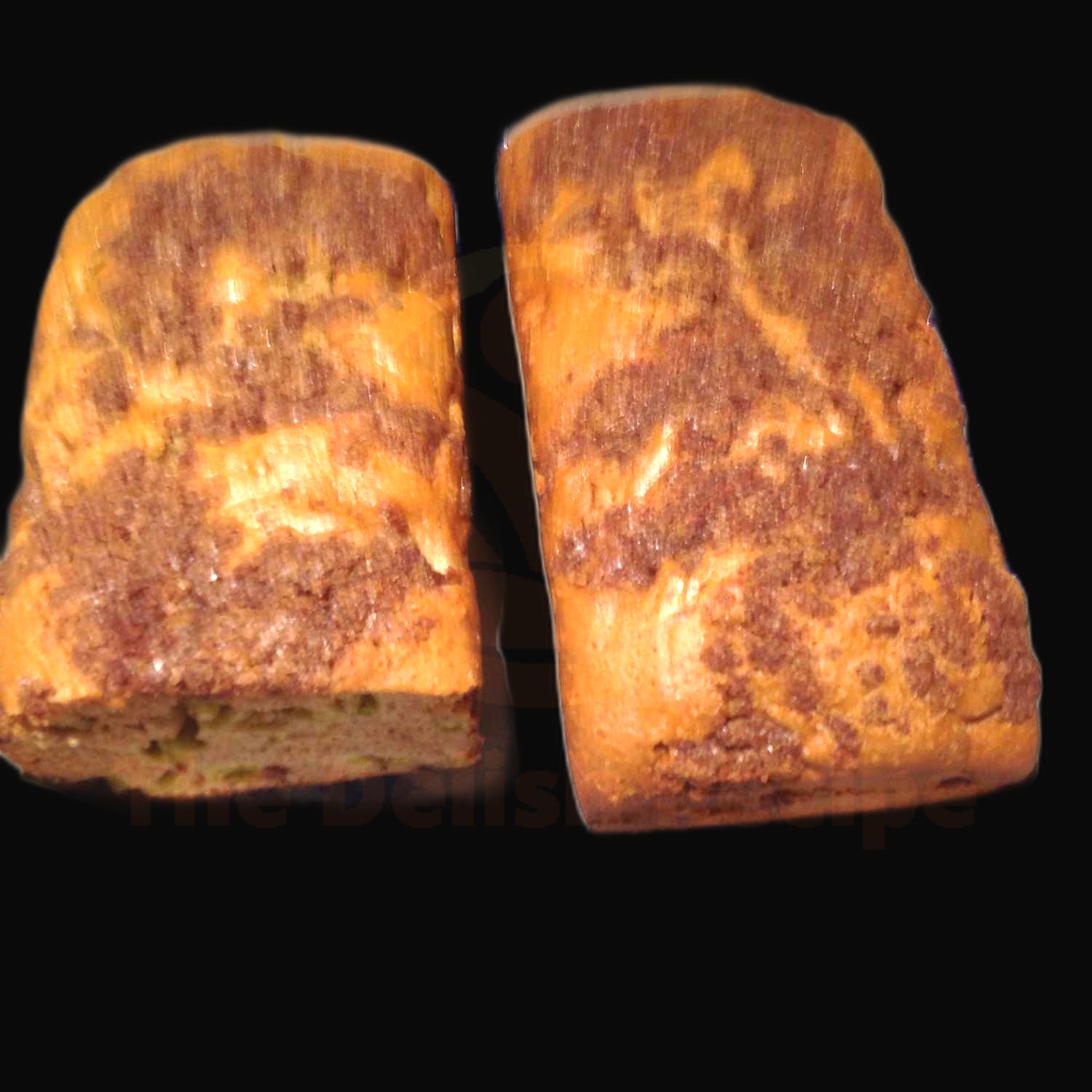 Ingredients
3 cups all-purpose flour
1 teaspoon baking soda
½ teaspoon baking powder
½ teaspoon ground nutmeg
¼ teaspoon ground cinnamon
¾ teaspoon salt
¾ cup granulated sugar
1/3 cup vegetable oil
1 ½ cups buttermilk
2 eggs, lightly beaten
2 cups chopped rhubarb
Instructions
Let's make some delicious Rhubarb Bread
Preheat your oven to 350°F. Grease and flour a 9×5-inch loaf pan and set aside.
In a large bowl, mix together the flour, baking soda, baking powder, nutmeg, cinnamon, and salt.
In a separate bowl, whisk together the sugar, oil, buttermilk, and eggs until combined.
Add the wet ingredients to the dry ingredients and stir until just combined.
Fold in the rhubarb, being careful not to overmix.
Pour the batter into the prepared pan and spread it out evenly.
Bake for 60 minutes, or until a toothpick inserted in the center comes out clean.
Let the bread cool in the pan for 10 minutes before turning it out onto a wire rack to cool completely.
And there you have it! Enjoy your homemade Rhubarb Bread.
Nutrition Facts
Serving size: 1 slice
Calories: 363
Fat: 8g
Carbohydrates: 61g
Protein: 6g
Sugar: 28g
Fiber: 2g
Cholesterol: 41mg
Sodium: 272mg
What makes rhubarb bread a unique baking experience?
Baking with rhubarb is a truly unique experience! It adds a tart tang to your bread that you won't get with any other ingredient. Not only that, but it also gives your bread a beautiful, deep pink hue. Rhubarb bread is the perfect sweet-tart treat to add some variety to your baking repertoire.
When baking with rhubarb, the best way to bring out its unique flavor is to pair it with other complementary ingredients. For a classic rhubarb bread, you can add brown sugar, cinnamon, and a hint of orange zest. For a more adventurous take, try adding dried cranberries, dark chocolate chips, or even a touch of ginger.
One of the great things about rhubarb bread is that it can be enjoyed all year round. In the summertime, it's a light and refreshing snack. In the wintertime, it's a comforting and cozy treat. No matter what time of year, it's a delicious way to enjoy the unique flavor of rhubarb!
From its tart flavor to its stunning pink color, baking with rhubarb is an experience that can't be replicated. Whether you're a baking novice or a seasoned pro, rhubarb bread is sure to bring some unique and delicious flavors to your kitchen.
What are some of the health benefits of eating rhubarb bread?
Eating rhubarb bread is one of the best ways to get your daily dose of health benefits! Here are some of the great advantages of adding rhubarb bread to your diet:
High in Vitamin C: Rhubarb bread is a great source of Vitamin C, which helps build immunity, keeps your skin looking healthy, and can even help prevent heart disease.
Great for Digestion: Rhubarb bread is a good source of dietary fiber, which helps improve digestion, regulate bowel movements, and reduce the risk of certain digestive issues.
Low in Calories: Rhubarb bread has a low calorie content, making it a great option for those trying to watch their weight.
Rich in Antioxidants: Rhubarb bread is packed with antioxidants, which can help protect against free radical damage, reduce the signs of aging, and improve overall health.
High in Iron: Rhubarb bread is a good source of iron, which is essential for building healthy red blood cells and transporting oxygen throughout the body.
Eating rhubarb bread is a great way to get your daily dose of health benefits and improve your overall health.
What tips and tricks can help make the best rhubarb bread?
Start with the right rhubarb: The key to making the best rhubarb bread is to start with the highest-quality rhubarb. Look for firm stalks with vibrant color, avoiding any that are soft or slimy.
Sweeten the deal: Rhubarb bread is best when it has a slightly tart flavor, but don't be afraid to add a bit of sweetness. Try using a combination of brown and white sugar, or even a bit of honey or molasses for a unique twist.
Find the right ratio: When it comes to baking the perfect rhubarb bread, the key is finding the right ratio of flour to rhubarb. Too much flour can create a dry and crumbly bread, while too much rhubarb can result in a soggy and dense loaf.
Enhance the flavor: Rhubarb bread is delicious on its own, but adding some additional ingredients can help give it an extra burst of flavor. Try adding some cinnamon or nutmeg for warmth, or a bit of citrus zest for a hint of brightness.
Bake with care: When it comes time to bake, make sure to do it slowly and at a lower temperature to ensure that the bread has time to cook all the way through and develop its flavor.
What type of flavor does rhubarb bread provide?
Rhubarb bread provides a delicious blend of sweet and tart flavors. The bright, tart taste of rhubarb is balanced by the sweetness of sugar and other ingredients, resulting in a unique and flavorful bread. The bread can be served as toast, as a vehicle for butter and jam, or as the perfect accompaniment to tea. The bread's subtle sweetness also allows it to be used in a variety of desserts.
The key to making the perfect rhubarb bread is knowing how to balance the tartness of the rhubarb with the sweetness of the bread. The bread should be lightly sweetened and not overly sweet. The addition of spices such as cinnamon and nutmeg can bring out the flavors of the rhubarb even more.
Rhubarb bread is a delicious and unique bread that is sure to please. The sweet and tart flavors are sure to tantalize the taste buds and leave you wanting more. Whether you are looking for breakfast, snack, or dessert, rhubarb bread is sure to delight.
What ingredients are used when baking rhubarb bread?
When baking rhubarb bread, some of the main ingredients you'll need are flour, butter, sugar, milk, eggs, baking powder, and, of course, rhubarb! Depending on your preference, you can also add nuts, cinnamon, or other spices to give your bread a unique flavor. Additionally, you may want to add a glaze or a streusel topping to give your bread a beautiful finishing touch.
The most important ingredient is the rhubarb, so be sure to choose the freshest stalks you can find. Fresh rhubarb should be firm and crisp, with no signs of browning or wilting. The rhubarb should also be washed thoroughly to remove any dirt or debris.
When it comes to flour, you can use either all-purpose or whole wheat flour for your rhubarb bread. For the butter, you can use salted or unsalted butter, depending on your preference. If you're looking for a healthier option, you can replace the butter with a vegetable-based spread.
For the milk, it's best to use a low-fat milk to help keep the calories low. Finally, you'll need a few eggs which will help bind the ingredients together.
Once you've gathered all your ingredients, it's time to get baking! Baking rhubarb bread is a simple process that only requires a few steps. With the right ingredients and a bit of patience, you'll be able to make a delicious rhubarb bread that is sure to be enjoyed by all.