Deliciously Sweet Rainbow Cake Recipe
Every time I make my rainbow cake, I'm always amazed at the transformation from a few simple ingredients to a stunning and delicious treat. This recipe is definitely a showstopper and it's always a hit at celebrations and parties. From the colorful layers to the moist and fluffy cake, this recipe is sure to impress. Whether you're a baking novice or an experienced chef, you'll love this beautiful and flavorful cake. Get ready to make a rainbow masterpiece!
Rainbow Cake Recipe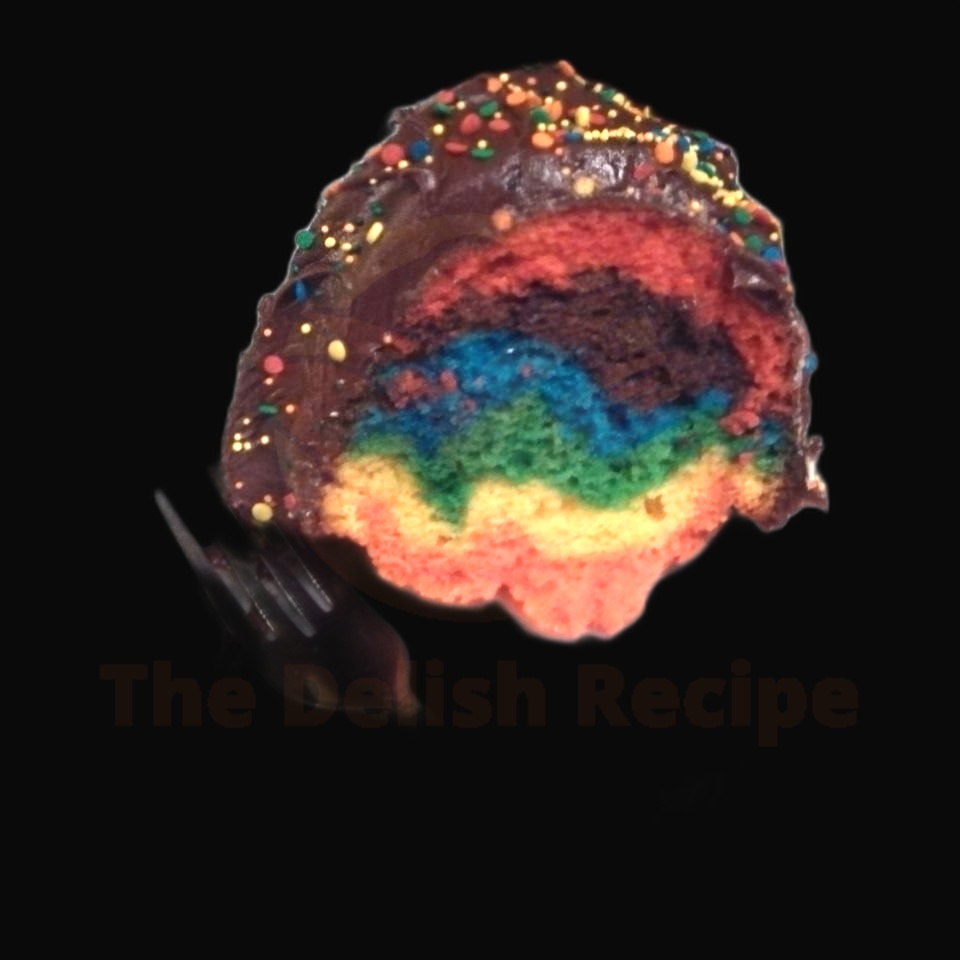 Ingredients
3 cups of all-purpose flour
2 teaspoons of baking powder
1 teaspoon of baking soda
2/3 cup of unsalted butter, softened
1 ¼ cup of granulated sugar
4 large eggs
2 teaspoons of pure vanilla extract
1 cup of whole milk
Red, orange, yellow, green, blue and purple food coloring
Instructions
Preheat your oven to 350°F and prepare an 8- or 9-inch round cake pan with non-stick spray or butter.
In a medium-sized bowl, combine the all-purpose flour, baking powder, and baking soda. Set aside.
In a separate bowl, cream the butter and granulated sugar together until light and fluffy.
Add the eggs, one at a time, to the creamed mixture, mixing between each addition.
Add the vanilla extract and mix until incorporated.
Slowly add half of the flour mixture to the creamed mixture, mixing on low speed until just combined.
Add the milk and the remaining half of the flour mixture, mixing until just combined.
Divide the batter evenly between six separate bowls.
Add a different color food coloring to each bowl until you have a bright and vibrant rainbow of colors.
Grease the cake pan with additional non-stick spray or butter and pour one color of the batter into the pan.
Alternate between colors until all of the batter is used. You should end with the purple batter.
Place the cake in the preheated oven and bake for 75 minutes, or until a toothpick inserted into the center comes out clean.
Let the cake cool in the pan for 10 minutes before turning out onto a wire rack to cool completely.
Enjoy your delicious Rainbow Cake!
Nutrition Facts
Calories: 500
Fat: 10g
Carbohydrates: 95g
Protein: 8g
Sugar: 20g
Sodium: 400mg
Cholesterol: 80mg
What inspired you to make this beautiful rainbow cake?
You may be curious as to what inspired me to make this beautiful rainbow cake. Well, I'm a huge fan of trying something new and out of the ordinary when it comes to baking. I'd been seeing a lot of rainbow cakes on Instagram and I thought it would be a fun challenge to make one. Plus, I knew it would look so impressive when finished, and I was right! It was a huge hit with my family and friends and I'm sure you'll love it too.
How long did it take you to make the cake?
It only took me about an hour to make my rainbow cake! I followed a recipe that I found online, and it was super easy to make. I started by preheating my oven, then I combined my dry ingredients in one bowl and my wet ingredients in another. I combined them together and poured the batter into a cake pan. After baking it for 30 minutes, I let it cool and decorated it with colorful rainbow frosting.
What tips or tricks could you share with someone who wants to make a rainbow cake?
If you're looking to make a rainbow cake, then you're in luck! With some careful preparation, your cake will be beautiful and delicious. Here are some essential tips and tricks that will help you create the perfect rainbow cake:
Start by making a basic cake batter and divide it into 6 bowls. Add a few drops of food coloring to each bowl and mix until the desired color is reached.
Butter your cake pans and then spray with a light coating of baking spray. This will prevent your cake layers from sticking to the pan.
When pouring your batter, start with the darkest color and work your way up to the lightest color.
Bake your cake layers at 350°F for 25-30 minutes. Test with a toothpick to make sure they're done.
When it's time to assemble your cake, use a thin layer of buttercream between each layer. This will help keep the cake layers moist and flavorful.
To make a beautiful rainbow pattern on the outside of the cake, use a large star tip and begin with dark colors and work your way up to the lightest color.
What was the most challenging part of making the rainbow cake?
The most challenging part of making a rainbow cake is definitely the coloring! When you want to achieve that vibrant, multicolor look, you really have to be careful when mixing the food coloring. It's important to measure out the right amount of food coloring and mix it until you get the exact shade you want, or else the colors will be too dull and the cake won't have that nice rainbow effect.
What was the most rewarding part of completing the rainbow cake?
The most rewarding part of completing the rainbow cake was finally seeing the end result! When you layer the cake with seven different colors, it can be hard to imagine what the finished cake will look like. But when it's done, it's so fun to admire all the vibrant colors and appreciate the sense of accomplishment that comes with making something so beautiful.
The reactions of those who get to take the first bite are also incredibly rewarding! It's almost always met with a chorus of "wow" and "this looks amazing!" It always makes you feel great that your hard work was worth it.
Finally, it's also so rewarding to get to share the rainbow cake with others. Whether it's a family gathering or a special occasion, you get to watch everyone enjoy the colorful and delicious cake you created. It's a great way to bring people together and make a lasting impression.
In the end, completing a rainbow cake is a unique and rewarding experience that leaves you feeling proud and accomplished.