Delicious Homemade Pumpkin Scones Recipe
As soon as the leaves start falling and the temperatures start to drop, I know that one of my favorite recipes is about to make its annual appearance: pumpkin scones. These delicious treats are the perfect way to take advantage of the seasonal flavors of autumn. With just the right balance of sweetness and spices, these scones are sure to be a hit at any gathering. As I'm sure you'll agree, pumpkin scones are the perfect way to get into the mood of the season.
Pumpkin Scones Recipe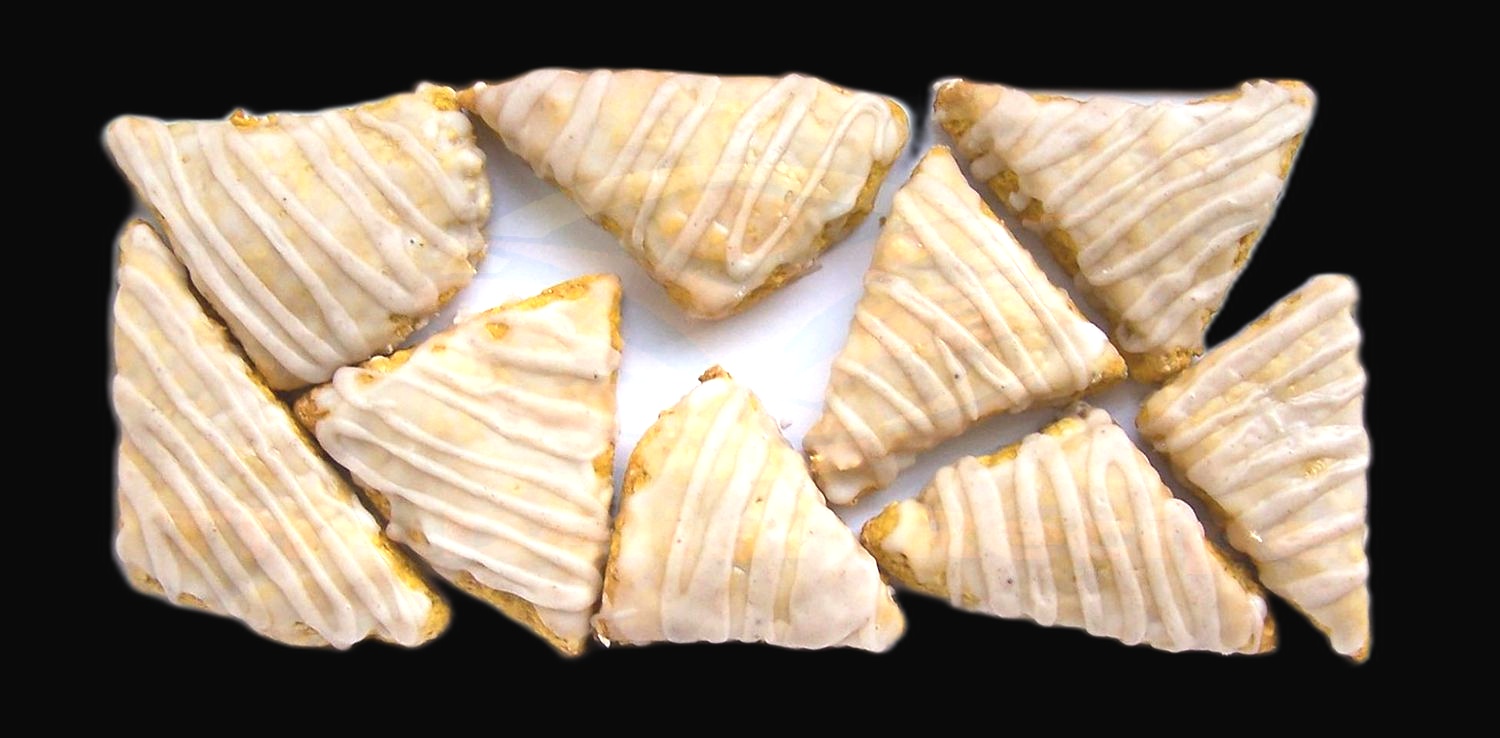 Ingredients
2 cups all-purpose flour
2 tsp baking powder
½ tsp salt
½ tsp ground cinnamon
¼ tsp ground nutmeg
¼ tsp ground ginger
6 tbsp cold unsalted butter, cut into small pieces
¾ cup canned pumpkin puree
½ cup heavy cream
¼ cup light brown sugar, lightly packed
1 large egg
1 tsp pure vanilla extract
1/4 cup granulated sugar for topping
Instructions
Preheat oven to 400 degrees Fahrenheit and line a baking sheet with parchment paper.
In a large bowl, mix together the flour, baking powder, salt, cinnamon, nutmeg, and ginger until everything is well combined.
Cut the butter into small pieces, then add it to the flour mixture. Use a pastry blender or your fingers to work the butter into the flour mixture until it looks like coarse meal.
In a separate bowl, mix together the pumpkin puree, heavy cream, brown sugar, egg, and vanilla extract.
Pour the wet ingredients into the dry ingredients, stirring with a wooden spoon until everything is just combined.
Turn the dough out onto a lightly floured surface, and knead gently until the dough comes together.
Roll out the dough to a 1-inch thickness, then cut into 8 wedges. Place the wedges onto the prepared baking sheet.
Sprinkle the tops with the granulated sugar.
Bake for 20-25 minutes, or until the scones are golden brown.
Let the scones cool on a wire rack for at least 25 minutes before serving. Enjoy!
Nutrition Facts
Serving size: 1 scone
Calories: 235
Fat: 9 g
Saturated fat: 5 g
Carbs: 32 g
Sugar: 10 g
Protein: 4 g
Cholesterol: 46 mg
Sodium: 305 mg
Fiber: 1 g
What are some creative ways to serve pumpkin scones?
There are so many creative ways to serve pumpkin scones! Whether you're hosting a cozy autumn brunch or looking for a delicious treat to make for a special occasion, pumpkin scones are a great option. Here are some of the best ideas for spicing up your pumpkin scones:
Top your scones with clotted cream and a drizzle of honey-infused maple syrup for a sweet and creamy treat.
Toast the scones and top them with a dollop of cinnamon-spiced applesauce for a unique spin on traditional apple pie.
For a savory twist, top your scones with smoked salmon, cream cheese, and a sprinkle of dill.
Or try something a little more indulgent — top your scones with crumbled bacon, melted cheddar cheese and a drizzle of honey.
For a healthier option, top your scones with Greek yogurt and a sprinkle of sunflower seeds.
No matter how you choose to serve your pumpkin scones, these creative ideas are sure to please.
What type of pumpkin should you use for the best results?
If you're planning to make pumpkin scones, you're going to want to use a sugar pumpkin! This is the best type of pumpkin for baking because of its sweet flavor and creamy texture. With its delightful orange color, your scones will be as beautiful as they are delicious!
When selecting a sugar pumpkin, make sure you choose one that is firm and heavy for its size. It should have a smooth and unblemished surface, with the stem intact. Avoid any pumpkins that are soft, wrinkled, or have any blemishes, as this is a sign that they are overripe.
Once you've selected your sugar pumpkin, you'll need to prepare it for baking. The easiest way to do this is to cut the pumpkin into halves, scrape out the seeds, and then cut the pumpkin into cubes. You can roast the cubes in the oven to make the pumpkin even sweeter or you can puree them in a food processor for a smoother consistency.
No matter which method you choose, sugar pumpkins are the way to go for the best results when making pumpkin scones! With their sweet and creamy flavor, your scones will be sure to be a hit with family and friends.
What are the benefits of making pumpkin scones?
Freshly-baked pumpkin scones have a wonderful flavour and aroma that will instantly make your home feel warm and inviting.
Pumpkin scones are packed with nutrients that are beneficial to your health, such as fiber, Vitamin A, and potassium.
They are a great source of energy, so you'll feel energized after eating one of these delicious treats.
Pumpkin scones are easy to make, so you can whip up a batch in no time.
They are also a great way to use up leftover pumpkin puree.
Finally, pumpkin scones make a great snack or breakfast.
What are some tips for getting the perfect texture for your pumpkin scones?
Start with cold ingredients. Cold ingredients help create a better texture because the butter won't melt too quickly and will help create the flaky layers of your scones.
Don't over-stir the dough. Over-stirring the dough will make your scones tough and dense. Instead, mix the ingredients just until everything is combined and there are still some lumps of butter visible.
Make sure you use a light hand when shaping the scones. Work the dough as little as possible when forming the scone shapes.
Chill the dough before baking. Chilling the dough before baking will help the butter firm up and create flaky layers when baked.
Measure the ingredients correctly. Too much or too little of a certain ingredient can make the scones dry and crumbly.
Bake the scones at the right temperature. Baking the scones at the right temperature will ensure they are cooked through and have a nice golden color.
How long do pumpkin scones usually take to bake?
Pumpkin scones are so delicious and easy to make, you'll be enjoying them in no time! The baking time for pumpkin scones usually takes about 15-20 minutes, depending on your oven. For best results, preheat your oven to 375°F before baking. Once the scones have finished baking, remove them from the oven and let them cool for a few minutes before serving.
What are the key ingredients for making pumpkin scones?
When it comes to pumpkin scones, there are a few key ingredients you need to get that perfect, spiced flavor and texture. The basics include all-purpose flour, baking powder, baking soda, sugar, butter, pumpkin puree, and of course, spices! To start, you'll need to mix together the dry ingredients – flour, baking powder, baking soda, sugar, and a pinch of salt. Then, cut the butter into small cubes and add it to the dry ingredients. Next, add the pumpkin puree and mix everything together until the dough forms. To give your pumpkin scones the perfect flavor, stir in your favorite spices such as nutmeg, cinnamon, and ginger.