Delightful And Delicious Pumpkin Oatmeal Cookies
I'm excited to share my favorite pumpkin oatmeal cookie recipe with you! I've been making these delightful treats for years and they always receive rave reviews. Not only are they incredibly delicious, but they are also super easy to make. They are soft, chewy, and full of the flavors of autumn. Plus, they make the house smell like a dream! If you're looking for a classic cookie to bring to a holiday party or just enjoy with a cup of tea, this pumpkin oatmeal cookie recipe is sure to be a hit!
Pumpkin Oatmeal Cookies Recipe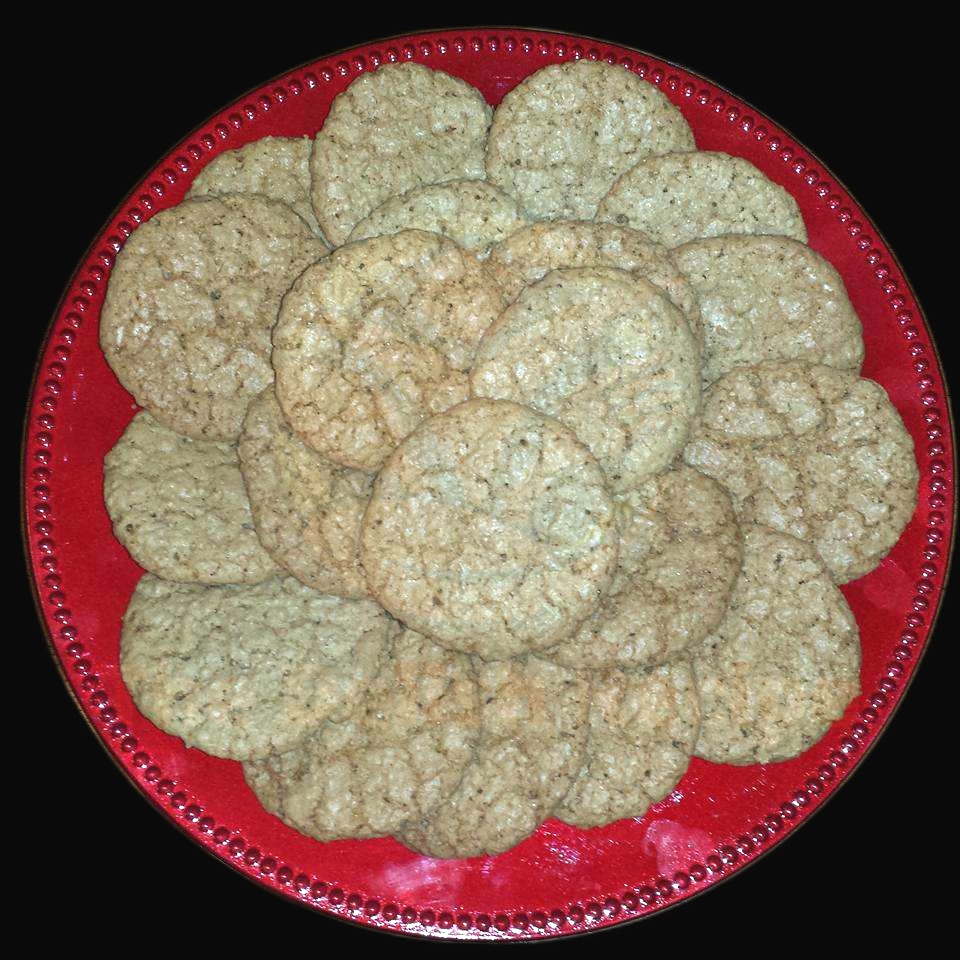 Ingredients
1 ½ cups all-purpose flour
1 teaspoon baking soda
1 teaspoon ground cinnamon
½ teaspoon salt
½ teaspoon ground nutmeg
¼ teaspoon ground cloves
1 cup butter, softened
1 cup packed brown sugar
½ cup white sugar
2 eggs
1 teaspoon vanilla extract
1 cup canned pumpkin puree
3 cups rolled oats
1 cup raisins (optional)
Instructions
Preheat oven to 375°F (190°C). Grease cookie sheets or line with parchment paper.
In a medium bowl, whisk together the flour, baking soda, cinnamon, salt, nutmeg, and cloves.
In a separate large bowl, beat together the butter, brown sugar, and white sugar until creamy. Beat in the eggs one at a time, then stir in the vanilla and pumpkin puree.
Gradually stir the dry ingredients into the wet ingredients until just combined. Stir in the oats and raisins, if desired.
Drop spoonfuls of the dough onto the prepared cookie sheets.
Bake for 12 to 13 minutes in the preheated oven, until the edges are lightly toasted. Allow cookies to cool on baking sheet for 5 minutes before transferring to a wire rack to cool completely.
Enjoy your delicious Pumpkin Oatmeal Cookies!
Nutrition Facts
Calories: 250
Total Fat: 10 grams
Saturated Fat: 6 grams
Cholesterol: 60 milligrams
Sodium: 200 milligrams
Total Carbohydrates: 35 grams
Dietary Fiber: 2 grams
Sugars: 20 grams
Protein: 4 grams
What makes pumpkin oatmeal cookies so special?
Pumpkin oatmeal cookies are special because they bring together the flavors of pumpkin, cinnamon, nutmeg, and oats in a comforting and delicious way. The pumpkin puree gives the cookies a wonderfully moist, soft texture, and the warm spices provide a cozy seasonal flavor. Plus, the oats provide a nice crunchy contrast to the cookies' soft centers. All of these elements combine to make one of the most comforting and beloved fall treats around.
What type of pumpkin should i use for the best results?
The best type of pumpkin to use for pumpkin oatmeal cookies is canned pumpkin puree. This type of pumpkin is not only convenient, but it is also a great source of fiber and other essential vitamins and minerals. It has a smooth, thick texture that helps to bind the ingredients together, creating a delicious, moist cookie. Plus, the canned pumpkin already has a mild sweetness which helps to balance out the sugar and spices in the cookie.
If you cannot find canned pumpkin puree, you can also use freshly cooked pumpkin. To make this type of pumpkin, cut a fresh pumpkin in half, and scoop out the seeds and stringy insides. Then, place the pumpkin halves face-down on a baking sheet and bake them in the oven at 350 degrees Fahrenheit for about an hour. After the pumpkin is cooked, you can scoop out the flesh and mash it with a fork or use a blender to make it into a puree. Be sure to drain off any excess liquid before adding it to your cookie batter.
No matter which type of pumpkin you choose, be sure to use only unsweetened pumpkin puree. If you use sweetened pumpkin, it will alter the flavor of your cookies, making them too sweet. Additionally, you should always use pure pumpkin puree and not pumpkin pie filling, as the latter contains added sweeteners and spices that may affect the flavor and texture of your cookies.
Ultimately, choosing the right type of pumpkin to use for pumpkin oatmeal cookies is essential for achieving the best results. Canned pumpkin puree is the most convenient option, but you can also use freshly cooked pumpkin. Just be sure that you use unsweetened pumpkin puree, and not pumpkin pie filling, to get the best results.
What other ingredients are needed for this recipe?
In addition to the pumpkin puree, oatmeal, butter, and brown sugar needed to make these delicious Pumpkin Oatmeal Cookies, you will also need a few pantry staples. These include flour, baking soda, baking powder, ground cinnamon, ground ginger, ground nutmeg, salt, and vanilla extract. As optional ingredients, you can also add chopped nuts, raisins, or chocolate chips. Together, these ingredients form the foundation of this scrumptious fall treat.
What should the baking temperature and time be?
The ideal baking temperature and time for pumpkin oatmeal cookies is 350 degrees Fahrenheit for 12-14 minutes.
When baking pumpkin oatmeal cookies, it is important to choose the correct baking temperature and time to ensure the cookies come out perfectly. Too high of a temperature could result in a burned or overly hard texture, while too low of a temperature could lead to an undercooked texture.
The best way to ensure proper baking of your pumpkin oatmeal cookies is to preheat your oven to 350 degrees Fahrenheit and bake the cookies for 12-14 minutes. If you want to add a little extra crunch to your cookies, you can increase the baking time a few minutes. However, be sure not to over-bake the cookies as they can quickly become dry and crumbly.
You can also use a kitchen thermometer to help you check the internal temperature of the cookies. The internal temperature should reach around 190-195 degrees to ensure the cookies are fully baked. Once the cookies have reached this temperature, remove them from the oven and allow them to cool before serving.
Can i substitute other ingredients for oatmeal or pumpkin?
Yes, you can substitute other ingredients for oatmeal or pumpkin when making pumpkin oatmeal cookies.
It is possible to make substitutions for either the oatmeal or the pumpkin when making pumpkin oatmeal cookies. Depending on what ingredients you have on hand, you can make a variety of tasty variations. Here are some ideas for substituting ingredients in pumpkin oatmeal cookies:
For the Oatmeal:
If you don't have oatmeal on hand, you can substitute other grains like quinoa, wheat germ, or even crushed graham crackers. You can also substitute other ingredients like cornmeal, shredded coconut, flaxseed meal, or nuts.
For the Pumpkin:
If you don't have pumpkin, you can substitute other ingredients like applesauce, mashed banana, butternut squash, or sweet potato puree.
In addition to ingredients, you can make a variety of flavor combinations by swapping out the spices used in the recipe. For example, you can use ginger, cinnamon, nutmeg, or allspice instead of the traditional pumpkin pie spice mix. You can also add other flavorings like cocoa powder, espresso powder, vanilla extract, or almond extract.
By making substitutions, you can create your own unique pumpkin oatmeal cookie recipe. However, keep in mind that substitutions may affect the texture and taste of the final product.
Are these cookies healthy?
No, pumpkin oatmeal cookies are not healthy. While they may contain healthy ingredients like oats and pumpkin, they are still a sweet treat that contains added sugar, butter, and other unhealthy ingredients.
Despite their name, pumpkin oatmeal cookies are not a nutritious snack. Oats are a good source of dietary fiber, iron, and protein. However, added sugar, butter, and other unhealthy ingredients can reduce the health benefits of these cookies. In addition, store-bought versions likely contain added preservatives, artificial colors, and other processed ingredients.
It is important to remember that even though these cookies contain nutritious ingredients like oats and pumpkin, they are still a sweet treat. Eating too many of them can lead to weight gain and other unhealthy side effects. Therefore, it is best to enjoy pumpkin oatmeal cookies in moderation.
If you are looking for a healthier option, you can try making your own pumpkin oatmeal cookies at home. By using natural sweeteners like honey or maple syrup, reducing the amount of added sugar, and using healthier ingredients like olive oil or coconut oil, you can make a healthier version of pumpkin oatmeal cookies. This way, you can enjoy a delicious treat without compromising your health.
What other flavors could i add to these cookies?
When it comes to adding other flavors to pumpkin oatmeal cookies, you have plenty of options! You can make your cookies unique by experimenting with different ingredients and spices. Here are a few ideas to get you started:
Dark Chocolate Chips: If you're looking for a rich and indulgent flavor, adding dark chocolate chips to your pumpkin oatmeal cookies is a great way to achieve it.
Coconut: Coconut adds a subtle, tropical flavor to any cookie recipe. Try adding shredded coconut to your recipe for a delicious twist.
Nuts: Nuts are a classic cookie ingredient, and they go especially well with pumpkin oatmeal cookies. Try adding walnuts, pecans, almonds, or any nut of your choice for a tasty crunch.
Spices: Spices like cinnamon, nutmeg, and allspice will add a unique flavor to your cookies. Be sure to measure the spices accurately and adjust the amount to your preference.
Maple Syrup: If you're looking for a sweet flavor, try adding a few tablespoons of maple syrup to your cookie recipe. It will add a delicious flavor and help keep your cookies moist and chewy.