Delicious Poppy Seed Cake Recipe
I have been baking poppy seed cake for years, and it never fails to amaze me how something so simple can be so delicious! This recipe is a classic that is easy to make, but full of flavor. Just the smell of it baking in the oven is enough to get the whole family excited. The moist, buttery cake and the nutty, sweet poppy seeds make this a treat that you won't soon forget.
Poppy Seed Cake Recipe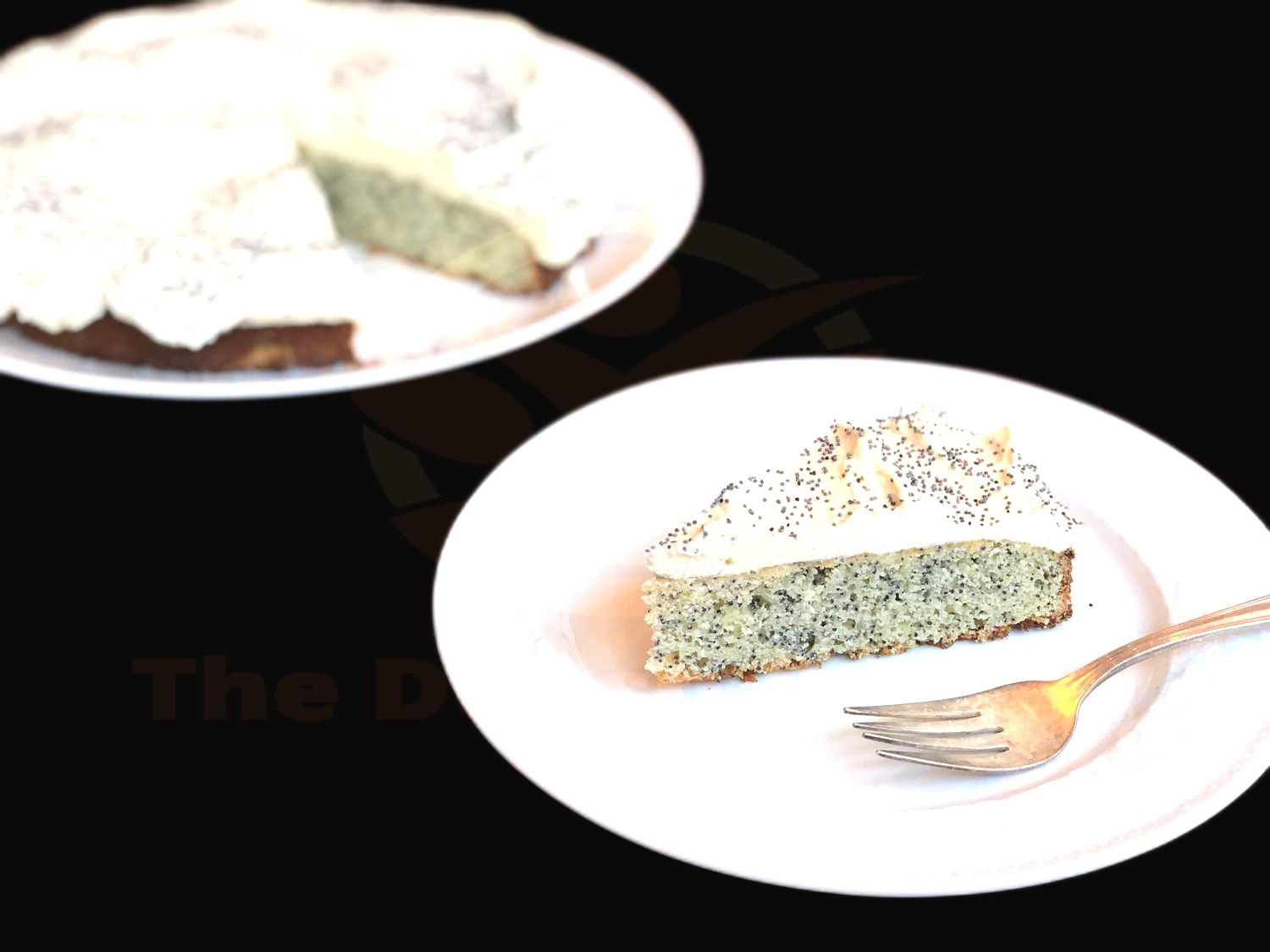 Ingredients
2 cups all-purpose flour
1 teaspoon baking powder
½ teaspoon baking soda
¼ teaspoon salt
¾ cup softened butter
1 cup granulated sugar
2 eggs
½ cup milk
1 teaspoon vanilla extract
2 tablespoons poppy seeds
Instructions
Preheat your oven to 350°F and grease a 9-inch round cake pan with cooking spray.
In a medium-sized bowl, mix together the flour, baking powder, baking soda, and salt. Set aside.
In a separate bowl, cream the softened butter with the granulated sugar.
Add the eggs one at a time, beating after each addition.
Slowly add in the dry ingredients to the wet ingredients, stirring until combined.
Pour in the milk, vanilla extract, and poppy seeds, stirring until just combined.
Pour the batter into the prepared cake pan and spread it out evenly.
Bake in the preheated oven for 60 minutes or until a toothpick inserted into the center of the cake comes out clean.
Allow the cake to cool in the pan for 30 minutes before removing and serving.
Enjoy your poppy seed cake!
Nutrition Facts
Calories: 478
Total Fat: 25g
Saturated Fat: 14g
Cholesterol: 140mg
Sodium: 138mg
Total Carbohydrate: 61g
Dietary Fiber: 2g
Sugars: 33g
Protein: 5g
What makes poppy seed cake so popular?
Poppy seed cake has been a popular and beloved sweet treat for generations. It's no wonder why – it's a delicious, simple cake that's easy to make and has a unique texture and flavor that's hard to resist.
But what makes poppy seed cake so popular? There are a few things that make it stand out from other cakes. For one, the poppy seeds add a crunchy texture and nutty flavor to the cake that can't be replicated in any other recipe. Additionally, poppy seed cake is a very versatile dessert – it can be enjoyed for breakfast, as a snack, or even as a decadent dessert when served with a scoop of ice cream.
The fact that poppy seed cake is so easy to make is also a major draw. With just a few simple ingredients and minimal effort, you can whip up a delicious cake in no time. Plus, the ingredients are usually cheap and easy to find, making poppy seed cake an economical choice for families on a budget.
Finally, poppy seed cake has a special charm all its own. The combination of its unique flavor, crunchy texture, and nostalgia make it a favorite among both young and old. It's no surprise that this cake has stood the test of time, becoming a favorite of many generations.
So, what makes poppy seed cake so popular? It's a unique, delicious cake that's easy to make, economical, and full of nostalgia. Those who have sampled this timeless treat know why it's so beloved – and why it will continue to be a favorite for years to come.
How do you store poppy seed cake to ensure it stays fresh?
Storing your poppy seed cake correctly is key to ensuring it stays fresh and delicious for longer! Here are some top tips to help you do just that:
Store your poppy seed cake in an airtight container. This will help to keep it moist and prevent it from drying out.
Keep your poppy seed cake in a cool, dry place, away from any direct sunlight. This will help to keep it fresher for longer.
If you want to store your poppy seed cake for longer than a week, freeze it in an airtight container. This will help to keep it fresh and ensure it lasts longer.
For best results, make sure your poppy seed cake is completely cooled before storing it. This will help to prevent the cake from going soggy.
What kind of tips do you need to know when making poppy seed cake?
Making a poppy seed cake is a great way to show off your baking skills! Here are some tips that you need to know when making this delicious treat:
Make sure you use the right type and amount of poppy seeds – too few can make your cake dry, while too many can make it overly dense.
To get a light and fluffy texture, be sure to beat the butter, sugar and eggs together until they are pale and fluffy.
When adding the wet and dry ingredients together, do so gently to avoid over-mixing the batter.
For an extra burst of flavor, add a teaspoon of ground cardamom to the batter.
To ensure even baking, use an electric mixer to get the batter to the right consistency.
When adding the poppy seeds, make sure to evenly distribute them throughout the batter.
Once your cake is baked, top it with a light glaze of confectioners' sugar and a sprinkling of poppy seeds for extra flavor.
Finally, don't forget to let the cake cool completely before slicing and serving – this will ensure that it retains its shape and texture.
What are the different variations of poppy seed cake?
Poppy seed cake is a delicious and versatile treat! Whether you're a fan of a classic poppy seed cake, or you're looking to switch it up with a creative twist, you can find a poppy seed cake that's perfect for you. From a simple sheet cake to a moist and dense Bundt cake, you'll be delighted by the range of poppy seed cakes out there.
Let's explore some of the variations of poppy seed cake you can try!
One classic version of poppy seed cake is the sheet cake. This type of cake is made in a flat rectangular, square, or round pan, and is usually served in slices. The cake is usually a light and airy sponge cake, filled with poppy seed, with a creamy topping and a sprinkle of poppy seeds on top. Sheet cakes are usually the simplest, fastest, and most economical way to make a poppy seed cake.
Another popular version is a Bundt cake. This type of cake is made in a special circular pan with a hole in the centre. The shape allows for the cake to cook evenly and absorb more moisture, resulting in a dense, moist cake. The Bundt cake is usually coated in a creamy lemon glaze, which complements the poppy seeds nicely.
If you're looking for a unique variation, why not try a cupcake version? The cupcakes are made with a poppy seed-infused sponge cake, topped with a light and airy cream cheese frosting and finished off with a sprinkle of poppy seeds. These mini cakes are guaranteed to be a hit, and they're great for parties!
Finally, for a truly luxurious variation, there's the poppy seed cake with a creamy mousse filling. This cake is made with a light and fluffy sponge cake and a layer of creamy mousse in the centre. The cake is then covered in a thick layer of creamy frosting, with a sprinkle of poppy seeds on top. This cake is a real show-stopper that's sure to be a hit with your guests.
No matter what type of poppy seed cake you're looking for, you're sure to find a variation that's perfect for you.
What kind of occasions is poppy seed cake perfect for?
Poppy seed cake is the perfect treat for any occasion! Whether you're hosting a backyard barbecue, throwing a baby shower, or just getting together with friends, poppy seed cake is sure to be a hit. Its light and fluffy texture, combined with its delicate poppy seed flavor, make it a crowd-pleaser that's sure to leave your guests asking for seconds.
Not only is poppy seed cake delicious, but it's also surprisingly easy to make. For an even easier preparation, you can find premade poppy seed cakes in many grocery stores. Plus, poppy seed cake is budget-friendly, so you don't have to worry about breaking the bank.
Poppy seed cake is also incredibly versatile. You can serve it plain or dress it up with whipped cream, berries, or a drizzle of icing. You can also cut it into simple slices, or get creative and use cookie cutters to make fun shapes.
So whatever occasion you're celebrating, don't forget to add a delicious poppy seed cake to your dessert spread.
What kind of toppings can be used to enhance the flavor of poppy seed cake?
When it comes to poppy seed cake, the possibilities for enhancing its flavor are endless! From a swirl of rich and creamy frosting to a sprinkle of tart and tangy lemon zest, there are plenty of toppings that can add a delicious kick to this classic treat. Here are a few of our favorite ideas:
Frosting: A classic choice for any type of cake, frosting can add a delicious sweetness to the subtle nuttiness of poppy seed cake. To really bring out the flavor, opt for a combination of cream cheese and buttercream frosting.
Lemon Zest: For a bright and tangy contrast to the sweet cake, try adding a sprinkle of freshly grated lemon zest. You can either dust the top of the cake with the zest or fold it into the batter itself.
Vanilla Glaze: A simple but effective way to add a touch of sweetness to poppy seed cake is to pour a vanilla glaze over the top. For a really indulgent treat, try using a combination of melted white chocolate and cream.
Honey: For a light and subtle sweetness, drizzle some honey over the top of the cake. A little goes a long way here, as you don't want to overpower the nutty, poppy seed flavor.
Nuts: For a crunchy and nutty addition, try adding some chopped walnuts, almonds, or hazelnuts to the top of the cake. Toast them lightly in the oven beforehand to bring out their flavor and add extra texture.
Whichever way you decide to top your poppy seed cake, you're sure to enjoy the delicious combination of flavors.