Delicious Plum Torte Recipe – An Easy Dessert To Enjoy
I've been making this Plum Torte recipe for years and it's one of my favorite desserts to make and eat! Every time I make it, I'm reminded of the sweet smell of plums and the deliciousness of this simple yet flavorful cake. It's the perfect treat for any occasion – from birthdays to picnics – and is always a hit. Plus, it's so easy to make, you won't believe it!
Plum Torte Recipe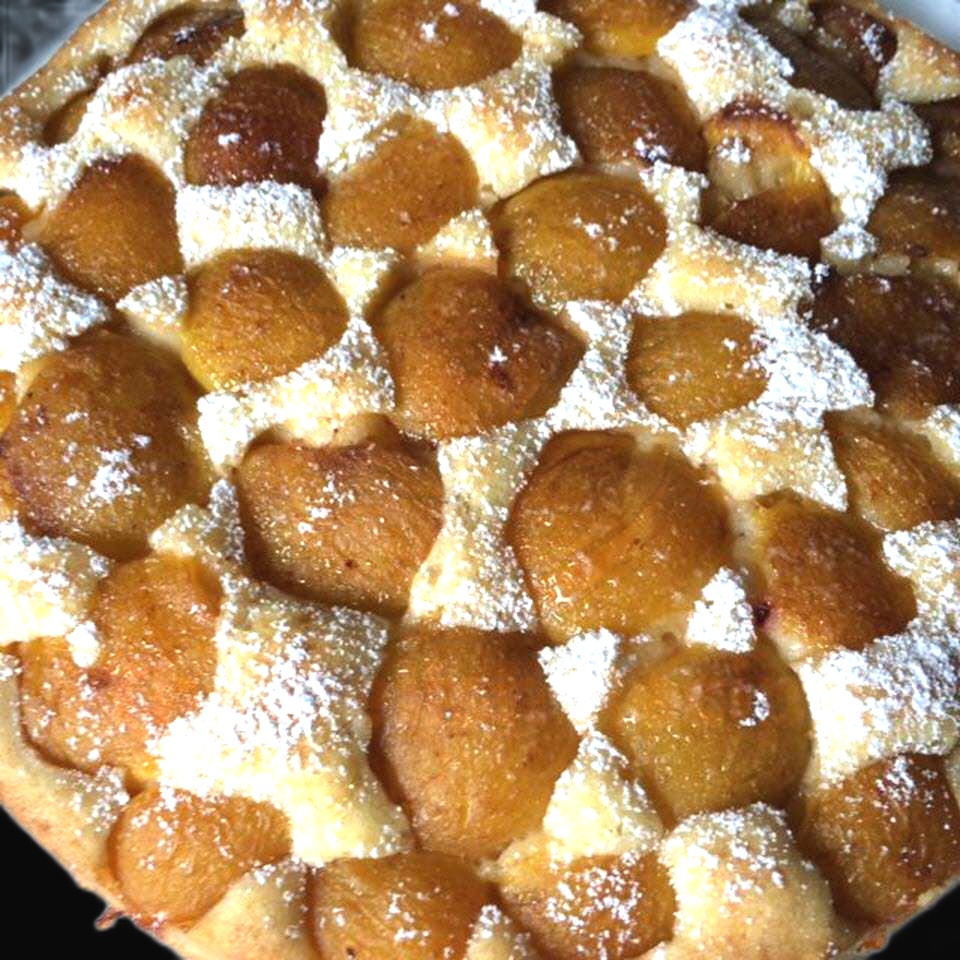 Ingredients
3 fresh plums, pitted and diced
1/2 cup butter
1 cup white sugar
2 eggs
1 teaspoon vanilla extract
1/2 cup all-purpose flour
1/2 teaspoon baking powder
1/4 teaspoon ground cinnamon
1/4 teaspoon ground nutmeg
1/4 cup chopped walnuts
Instructions
Preheat your oven to 375 degrees Fahrenheit.
In a medium bowl, cream together the butter and sugar until light and fluffy.
Beat in the eggs one at a time, then stir in the vanilla extract.
In a separate bowl, combine the flour, baking powder, cinnamon, and nutmeg.
Gradually stir the dry ingredients into the wet mixture until everything is evenly blended.
Transfer the mixture to a greased 9-inch springform pan.
Sprinkle the diced plums and chopped walnuts over the top of the batter evenly.
Bake in the preheated oven for approximately 30 minutes, or until a toothpick inserted into the center comes out clean.
Allow the torte to cool in the pan for at least 10 minutes before slicing and serving. Enjoy!
Nutrition Facts
Calories: 280
Total Fat: 12g
Saturated Fat: 5g
Cholesterol: 60mg
Sodium: 100mg
Carbohydrates: 38g
Fiber: 2g
Sugars: 19g
Protein: 4g
What makes this plum torte special?
This plum torte is special because it's incredibly moist and fluffy! Its light and airy texture will make it one of your favorite desserts. Plus, it's packed with juicy plums, making it a truly unique treat. The combination of sweet, tart, and creamy flavors is something that you won't find in any other dessert. This torte is sure to be a crowd pleaser.
Not to mention, it's a breeze to make. The simple ingredients come together quickly and easily, so you can enjoy this delicious dessert in no time. The perfect blend of plums and spices gives this torte a deliciously comforting flavor. With its sweet and tart aroma, it's sure to be a hit at any gathering.
If you're looking for a unique and delicious dessert, this plum torte is the perfect choice. It's a delicious and easy dessert that will impress everyone.
What ingredients and tools do you need to make this plum torte?
If you're looking to whip up a delicious Plum Torte, all you need are some basic ingredients and a few tools. For the ingredients, you'll need butter, sugar, eggs, all-purpose flour, baking powder, ground cinnamon, ground cardamom, and of course, plums. For the tools, you'll need a 9-inch tart pan, parchment paper, a hand mixer, and a bowl.
Once you have all your ingredients and tools ready, it's time to start baking! To begin, preheat your oven to 350 degrees and grease your tart pan with butter. Line the bottom of the tart pan with parchment paper and set it aside. In a bowl, beat the butter and the sugar on low speed until light and fluffy. Next, beat in the eggs, one at a time. Add the all-purpose flour, baking powder, ground cinnamon, and ground cardamom and mix until totally combined. Finally, add the plums and mix until they are evenly distributed.
Pour the batter into the prepared tart pan and bake for 45 minutes. When done baking, let the tart cool before serving and enjoy! With just a few ingredients and tools, you can create a delicious Plum Torte that your family and friends will love.
What are some tips and tricks to make the perfect plum torte?
Start by prepping the plums. Wash and pit the plums, cut them into wedges, and let them sit in a bowl while you prepare the rest of the ingredients.
For the crust, you'll need to have all-purpose flour, butter, sugar, and a pinch of salt. Mix these ingredients together until they form a crumbly mixture.
Grease a 9-inch round cake pan and spread the crumbly mixture on the bottom of the pan.
In a separate bowl, mix together eggs, vanilla extract, sugar, and butter until light and fluffy.
Fold in the plums and pour the mixture over the crust. Sprinkle with cinnamon, nutmeg, and sugar.
Bake the torte at 350 degrees for 30 to 35 minutes or until the top is golden brown.
Let the torte cool before serving.
How long does it take to make this plum torte?
Making a mouthwatering Plum Torte doesn't take that long to prepare and bake. On average, it will take you about an hour and a half to prepare the ingredients, assemble the torte, and bake it.
When making this classic dessert, it's important to gather all the necessary ingredients first. Gather up almond flour, eggs, sugar, butter, plums, and spices. Once you have all the ingredients ready, you can start prepping.
First, you'll need to mix the almond flour, eggs, and sugar until they are well combined. Then, you'll need to add the butter and mix until it is fully incorporated. Next, you'll spread this mixture into a greased baking dish.
Once the base is ready, you can start preparing the plums. Peel and slice the plums and sprinkle them over the almond flour mixture. You can also add some spices for extra flavor.
Finally, you'll need to bake the torte for about an hour and fifteen minutes. You'll know it's done when it has a golden brown color and when a toothpick inserted in the center comes out clean.
After the Plum Torte is out of the oven and cooled, it's time to enjoy the delicious treat! With minimal effort and a little bit of time, you can make this classic dessert that is sure to please your taste buds.
What are some creative ways to decorate this plum torte?
You can make your plum torte look even more delicious by giving it a creative spin! Whether you're looking to add some flair to a store-bought plum torte or a homemade one, here are some ideas to get you started:
Get creative with your toppings. A sprinkle of cocoa powder, colorful sprinkles, a dusting of powdered sugar, or even a drizzle of chocolate sauce can easily transform your torte.
Add some fresh fruit slices. Freshly-sliced plums, peaches, or apricots can give your torte an extra punch of flavor. For a truly eye-catching presentation, arrange the fruit slices in a decorative pattern on top of your torte.
Get creative with your garnishes. Use edible flowers to create a beautiful edible bouquet or use sugar decorations to draw shapes and patterns on your torte.
Use some edible glitters. Dust some edible glitter on top of your torte for a fun and festive look.
Consider adding a drizzle of caramel. Drizzle some caramel sauce over the top of your torte for an extra sweet finish.
With a few simple techniques, you can turn your plum torte from ordinary to extraordinary.