Delicious Mocha Chia Cake Recipe
I'm so excited to share my recipe for Mocha Chia Cake! This is a delicious, healthy cake that is sure to wow your friends and family. It's prepared using simple ingredients, and the end result is a moist, flavorful cake that's sure to satisfy everyone's sweet tooth. Plus, it's packed with nutrient-rich chia seeds, so you can feel good about indulging in a slice or two. I love this recipe and it has quickly become a favorite in my house. Give it a try and you won't be disappointed!
Mocha Chia Cake Recipe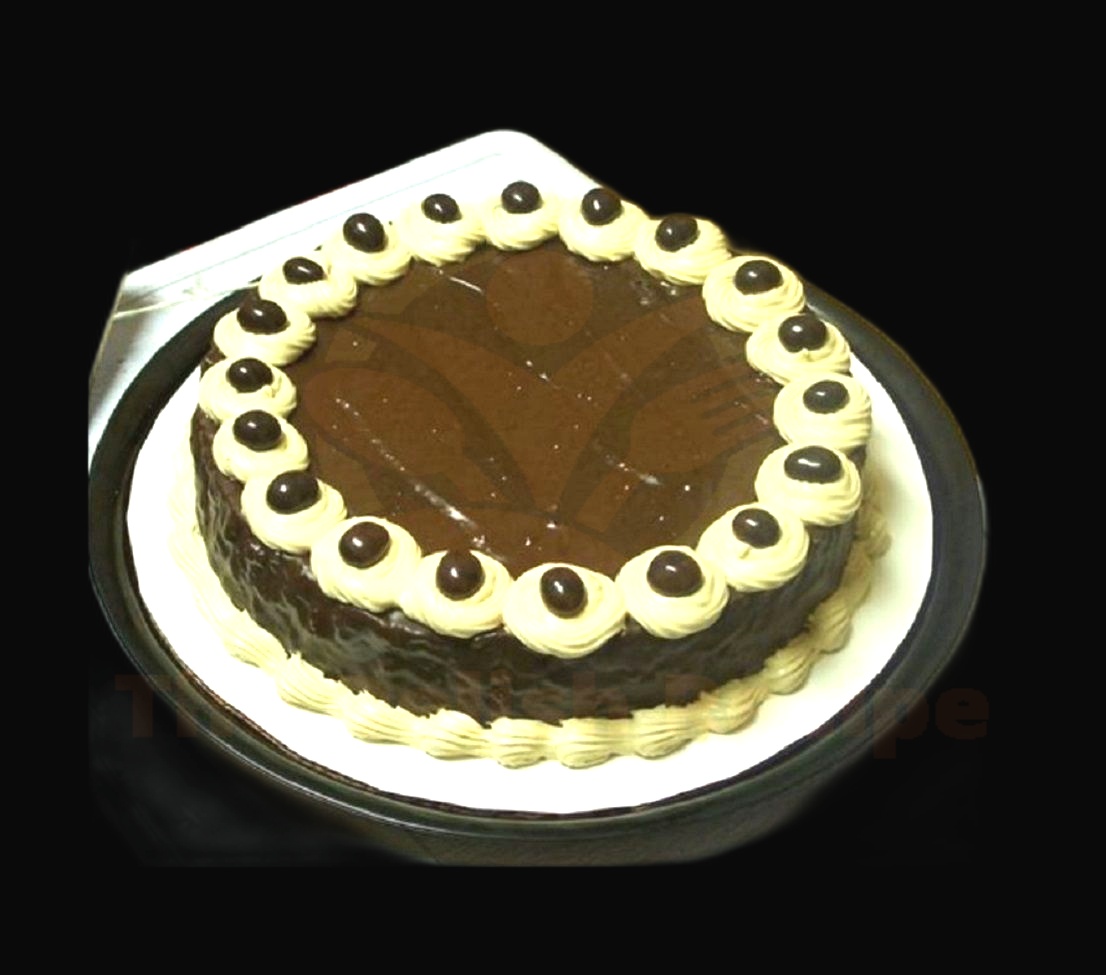 Ingredients
2 tablespoons instant espresso powder
4 tablespoons hot water
2 tablespoons cocoa powder
2 tablespoons chia seeds
3 tablespoons sugar
1/2 cup vegetable oil
1/2 cup plain yogurt
2 eggs
1 teaspoon vanilla extract
1 cup all-purpose flour
1 teaspoon baking soda
1/2 teaspoon baking powder
1/4 teaspoon salt
Instructions
Let's get started on our delicious Mocha Chia Cake! Begin by preheating your oven to 350°F.
In a small bowl, mix together the instant espresso powder, hot water, cocoa powder, chia seeds, and sugar until combined.
In a larger bowl, whisk together the vegetable oil, plain yogurt, eggs, and vanilla extract until combined.
Now, add the espresso mixture to the larger bowl and mix until combined.
In a separate bowl, whisk together the all-purpose flour, baking soda, baking powder, and salt.
Slowly add the dry ingredients to the wet ingredients, mixing until just combined.
Grease a 9-inch cake pan and pour the batter in.
Bake in the preheated oven for 45 minutes. To check if the cake is done, insert a toothpick into the center and if it comes out clean, it's ready!
Let the cake cool for about 5 minutes.
Finally, enjoy your warm, delicious Mocha Chia Cake!
Nutrition Facts
Calories: 590
Total Fat: 19g
Saturated Fat: 9g
Cholesterol: 98mg
Sodium: 590mg
Total Carbohydrate: 90g
Dietary Fiber: 6g
Sugars: 49g
Protein: 11g
What makes mocha chia cake so special?
Mocha Chia Cake is special because it combines two delicious flavors – chocolate and coffee – to create an unforgettable taste. The chia seeds give the cake a unique texture and nutty flavor that complements the mocha flavor perfectly. Plus, this cake is incredibly moist and fluffy due to the combination of chocolate, coffee, and chia seeds.
How easy is it to make mocha chia cake?
Making a mocha chia cake is really easy! All you need is a few ingredients, a few tools, and a bit of time. You'll be surprised at how quickly you can have this delicious cake ready to serve.
You'll need a few key ingredients like flour, baking soda, chia seeds, cocoa powder, and of course, coffee. For the wet ingredients, you'll need oil, eggs, and yogurt. These ingredients are easy to find in most grocery stores.
Once you've gathered the ingredients, it's time to preheat the oven and prepare your baking dish. Grease the dish with butter or oil and set aside.
Now to the fun part – mixing! Combine the dry ingredients – flour, baking soda, chia seeds, cocoa powder, and coffee in a bowl. In a separate bowl, whisk the wet ingredients – oil, eggs, and yogurt. Once they're combined, add the wet ingredients to the dry ingredients and mix until everything is well blended.
Once the batter is ready, pour it into the prepared baking dish. Bake the cake in the preheated oven for 25-30 minutes. Check with a toothpick to make sure it's baked through – if the toothpick comes out clean, the cake is done.
Let the cake cool before serving.
What are the health benefits of eating mocha chia cake?
Are you drooling already? Mocha chia cake is a deliciously indulgent treat that, believe it or not, has plenty of health benefits! Here are some of the best things you can expect when you bite into a mocha chia cake:
A boost of antioxidants: Chia seeds are a powerhouse of antioxidants that help your body fight free radicals and reduce the effects of aging. Plus, adding mocha gives you an extra dose of antioxidants!.
A dose of healthy fats: Chia seeds are also full of healthy fats like omega-3 fatty acids. These fatty acids help keep your heart healthy and can help reduce your risk of stroke and other cardiovascular diseases.
Improved digestion: Chia seeds are a great source of fiber, which is great for keeping your digestive system in check.
Better energy: The healthy fats and fiber in chia seeds give you sustained energy that lasts throughout the day.
Curbed cravings: Chia seeds are also great for curbing hunger, so you don't have to worry about reaching for unhealthy snacks.
So, now that you know all of the health benefits of mocha chia cake, don't be afraid to indulge! Go ahead and treat yourself to a slice of this delicious, healthy treat.
How does mocha chia cake compare to other desserts?
Mocha Chia Cake is a delicious, indulgent dessert that stands out from other desserts. Here are some reasons why it's so special:
It has a unique flavor: Mocha Chia Cake combines the delicious combination of chocolate and coffee, with the nutty flavor of chia seeds, for a truly unique taste experience.
It's healthy: Unlike other desserts, Mocha Chia Cake is full of healthy ingredients, like chia seeds, nuts, and cacao. This means it's a guilt-free indulgence!.
It's versatile: Mocha Chia Cake can be served as a cake, a trifle, or as individual servings. It can also be served with a variety of toppings, so you can customize it to your taste.
It's easy to make: This dessert is surprisingly easy to make. Simply mix together the ingredients, pour into a pan, and bake. You can even make it in advance and store it in the refrigerator until you're ready to enjoy it.
Mocha Chia Cake is an indulgent, healthy dessert that is sure to delight.
What tips do you have for making the perfect mocha chia cake?
Start with high-quality ingredients! Get the best coffee, cocoa, and chia seeds you can find. This will make all the difference in the flavor.
Make sure to use fresh, strong coffee when adding to your batter. This will help to bring out the mocha flavor.
When using the chia seeds, you can either soak them in a liquid before adding to the batter, or you can add them directly in a dry form.
Take your time while mixing the ingredients together. This will ensure that the cake is evenly mixed and that the chia seeds are evenly distributed throughout the batter.
Finally, don't forget to top the cake with a delicious mocha glaze! This will take the flavor of the cake to the next level.