Delicious Mini Nutella Cookie Cups Recipe
I'm a sucker for anything that involves Nutella, so when I found this recipe for Mini Nutella Cookie Cups I was immediately excited to try it out. I was a bit skeptical at first, wondering how something so small could pack such a big flavor punch. But after baking them up and giving them a try, I was pleasantly surprised! The combination of the Nutella, the cookie dough, and the chocolate chips all worked together to create a delicious and unique dessert that I just couldn't get enough of!
Mini Nutella Cookie Cups Recipe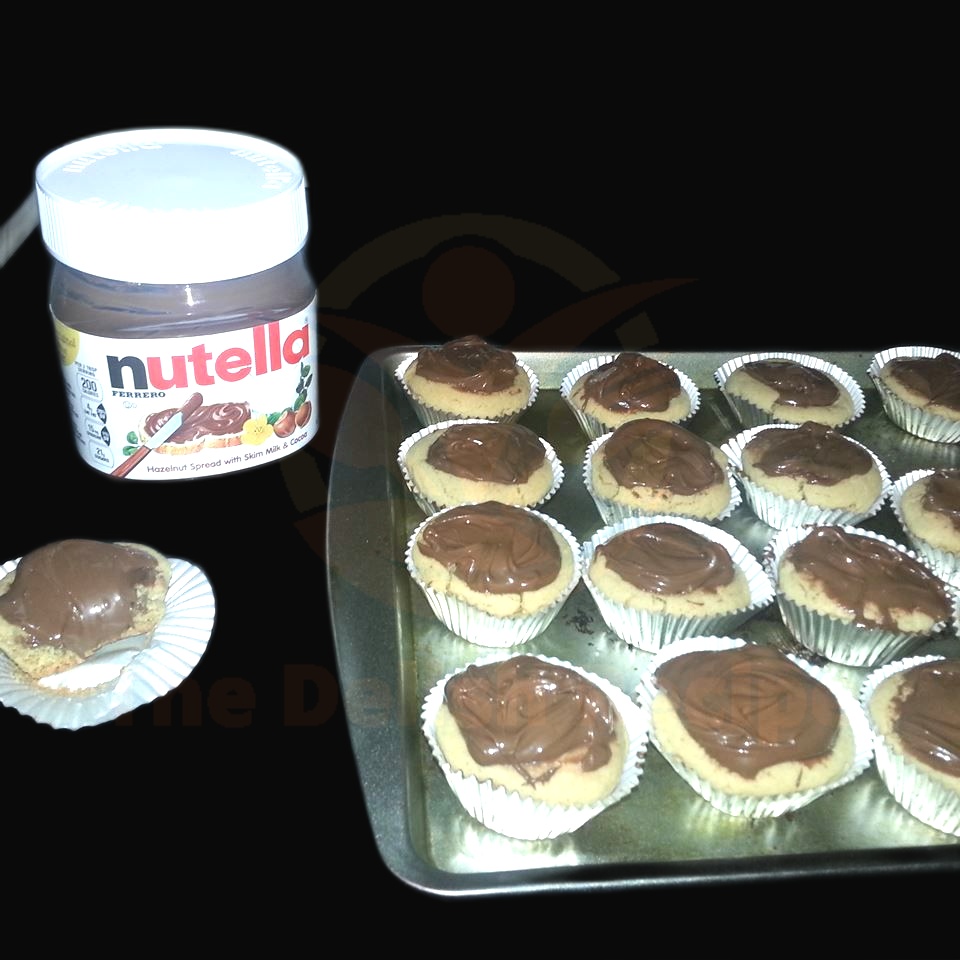 Ingredients
3 tablespoons Nutella
3 tablespoons all-purpose flour
1/4 teaspoon baking powder
1/4 teaspoon salt
2 tablespoons butter, softened
2 tablespoons granulated sugar
1 large egg
3 tablespoons mini chocolate chips
Instructions
Preheat your oven to 375°F.
In a medium bowl, mix together 3 tablespoons of Nutella, 3 tablespoons of all-purpose flour, 1/4 teaspoon of baking powder, and 1/4 teaspoon of salt.
In a separate bowl, use a hand mixer to beat together 2 tablespoons of softened butter and 2 tablespoons of granulated sugar until light and fluffy.
Add the egg to the butter and sugar mixture and beat until combined.
Slowly add the dry ingredients to the wet ingredients and mix until everything is combined.
Fold in the 3 tablespoons of mini chocolate chips.
Grease a mini muffin pan with cooking spray and using a spoon, scoop the cookie dough into each of the muffin cups.
Bake the mini cookie cups in the preheated oven for 10 minutes.
Let the cookie cups cool in the pan for 10 minutes before transferring to a wire rack to cool completely.
Enjoy your delicious mini Nutella cookie cups!
Nutrition Facts
Calories: 175
Total Fat: 10g
Saturated Fat: 5g
Trans Fat: 0g
Cholesterol: 25mg
Sodium: 85mg
Total Carbohydrates: 18g
Dietary Fiber: 1g
Sugars: 11g
Protein: 2g
What makes these mini nutella cookie cups so delicious?
These Mini Nutella Cookie Cups are absolutely delicious! The sweet, chocolatey flavor of Nutella paired with a warm, crumbly sugar cookie cup is just irresistible. The combination of flavors and textures make these mini treats truly unforgettable. The cookie cups are also super easy to make with just a few simple ingredients, so you can whip up a batch in no time! Plus, they make a great snack or dessert that the whole family will love.
What is the best way to store them so they keep their flavor and texture?
When it comes to storing mini Nutella cookie cups, the best way is to keep them in an airtight container. This ensures that they don't lose their distinct rich flavor and chewy texture. Not only that, but it also helps prevent them from becoming too dry. It's important to remember that these treats are especially vulnerable to humidity and moisture, so an airtight container is the way to go.
What type of cookie dough should you use to make mini nutella cookie cups?
If you're looking to make mini nutella cookie cups, our recommendation is to use a classic cookie dough! This tried and true cookie dough is versatile and easy to work with, making it the perfect base for your mini nutella cookie cups. It's also a great option for novice bakers and those short on time.
The classic cookie dough is made with a blend of butter, sugar, and flour, creating a simple yet flavorful cookie. You can always add additional ingredients to the dough such as mini chocolate chips, nuts, or oats. To make mini nutella cookie cups, simply roll the cookie dough into small balls, press them into a mini muffin tin, and fill each cup with nutella. Then bake until golden brown and enjoy!
Making mini nutella cookie cups with classic cookie dough is easy, fast, and delicious! The dough is the perfect vessel for the nutella filling, creating a perfectly balanced bite. So if you're looking to make mini nutella cookie cups, classic cookie dough is definitely the way to go.
How can you customize the filling to make these mini nutella cookie cups your own?
Making mini Nutella cookie cups your own is easy and fun! There are so many ways to customize the filling, so you can really get creative and experiment with yummy flavors. Here are a few ideas for how to mix it up:
If you're a fan of the classic chocolate and peanut butter combo, try adding a spoonful of peanut butter or peanut butter chips to the Nutella before scooping it into the cookie cups.
For a light, fruity flavor, try adding some diced strawberries, blueberries, and/or raspberries to the Nutella before scooping it into the cookie cups.
For a crunchy, salty twist, add a sprinkle of chopped nuts, pretzels, or popcorn to the Nutella right before scooping it into the cookie cups.
For a bit of extra sweetness, try adding some mini marshmallows or mini chocolate chips to the Nutella before scooping it into the cookie cups.
No matter what you add, you're sure to come up with a delicious combination that's all your own.
What other recipes can be made with nutella to satisfy a sweet tooth?
If you're looking for other delicious recipes to satisfy your sweet tooth with Nutella, you're in luck! There are so many delicious treats you can make with this delicious spread. From Nutella-stuffed French toast and Nutella-stuffed pancakes to Nutella fudge and Nutella brownies, you're sure to find something that will satisfy your sweet tooth. And if you're feeling really adventurous, you can even make your own Nutella-flavored ice cream or panna cotta.