Delicious Mango Cupcakes Recipe
I am a huge fan of mangoes and I recently decided to try my hand at baking some delicious mango cupcakes. I have to say, these cupcakes turned out absolutely divine! The sweetness of the mango combined with the fluffy texture of the cupcake was pure perfection. Plus, the recipe was incredibly easy to follow!
Mango Cupcakes Recipe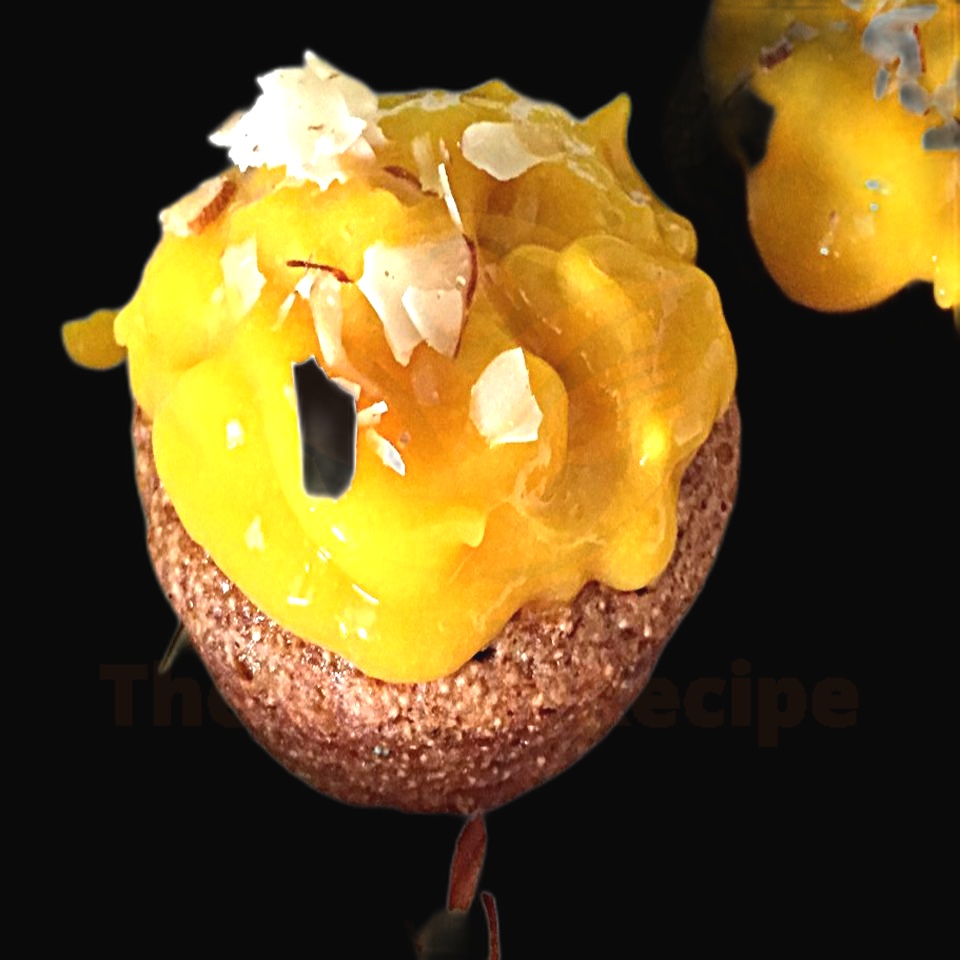 Ingredients
2 cups all-purpose flour
1 teaspoon baking powder
1/2 teaspoon baking soda
1/4 teaspoon salt
1/2 cup butter, melted
1 cup granulated sugar
2 large eggs
1/2 cup plain Greek yogurt
1/2 cup freshly squeezed mango juice
1 teaspoon pure vanilla extract
1 cup diced fresh mangoes
Instructions
Preheat your oven to 350°F and line a cupcake tin with paper liners.
In a medium bowl, whisk together the all-purpose flour, baking powder, baking soda, and salt.
In a large bowl, add the melted butter and sugar and mix until blended.
Add the eggs one at a time, mixing well after each addition.
Add the Greek yogurt, mango juice, and vanilla extract and mix until combined.
Gradually add the flour mixture to the wet ingredients and mix until just combined.
Fold in the diced mangoes.
Divide the batter evenly among the cupcake liners and bake for 20-25 minutes, or until a toothpick inserted into the center comes out clean.
Allow the cupcakes to cool for 5 minutes before transferring them to a wire rack to cool completely.
Enjoy your delicious mango cupcakes!
Nutrition Facts
Calories: 488
Total Fat: 22.2g
Saturated Fat: 13.2g
Cholesterol: 95.6mg
Sodium: 606.4mg
Total Carbohydrate: 63.5g
Dietary Fiber: 2.6g
Sugars: 36.7g
Protein: 9.9g
What is the best part about baking mango cupcakes?
The best part about baking mango cupcakes is tasting the finished product! The combination of sweet, juicy mangoes and light, fluffy cupcakes make for a heavenly dessert. Plus, the natural sweetness of the mangoes means you don't need to add too much sugar to the recipe. That makes it a great choice for those of us watching our sugar intake.
Making mango cupcakes is not only easy but also fun. You can get creative with the decorations and make them your own. Whether you choose to add edible glitter, fondant flowers, or a cute topping like sprinkles, your friends and family will love the final result.
To be honest, the best part about baking mango cupcakes isn't just the end result. It's the process – from mixing the ingredients to seeing the cupcakes rise in the oven. And of course, it's impossible not to have fun with all the delicious smells that fill the kitchen!
Baking mango cupcakes is a great way to spend a fun afternoon with friends and family. And with all the different flavors and decorations you can use, you can create a unique dessert every time.
How do mango cupcakes compare to other cupcakes?
If you're a cupcake lover, you've got to try mango cupcakes! They are truly unique and special compared to other cupcakes. Here's why:
Mango cupcakes have a distinct tropical flavor, giving them a unique and delicious taste. The mango puree in the batter adds a subtle sweetness that can't be found in other cupcakes.
The texture of mango cupcakes is light and fluffy, making them irresistible. The mango puree also helps to create the perfect moistness that cupcake lovers crave.
Mango cupcakes are visually stunning. The vibrant orange color of the cupcakes stands out amongst other cupcakes, making them a showstopper. The mango puree creates a beautiful marbling effect as it bakes, making each cupcake unique.
So if you're looking for something new and delicious, try mango cupcakes! You won't be disappointed.
What are some tips for making the perfect mango cupcakes?
If you're looking to make the perfect mango cupcakes, here are a few tips to help you!
Use juicy, ripe mangoes for maximum flavor: When it comes to mango cupcakes, it's all about the mangoes! Choose mangoes that are ripe and juicy to get the most intense flavor possible.
Add yogurt or sour cream for a moist texture: To make your mango cupcakes extra moist, try adding some yogurt or sour cream to your batter. This will help ensure your cupcakes turn out fluffy and delicious!.
Add a hint of spice: For an unexpected twist, try adding a pinch of cardamom or cinnamon to your cupcake batter. These spices will complement the mangoes and add a unique and delicious flavor to your cupcakes.
Decorate with mango slices: For a beautiful finishing touch, top your mango cupcakes with fresh mango slices. This will not only make your cupcakes look stunning, but also add a delicious burst of flavor.
Let your cupcakes cool before serving: Finally, make sure to let your cupcakes cool before serving, as this will give the flavors time to meld together and create the perfect mango cupcake experience.
What are some of the benefits of baking mango cupcakes?
If you're looking for a delicious and impressive dessert, then mango cupcakes are the perfect choice! Not only are mango cupcakes full of flavor, but they also have a range of benefits. Here are some of the reasons why you should consider adding mango cupcakes to your baking repertoire:
They're easy to make – Mango cupcakes are relatively easy to make, even for novice bakers. As long as you have the right ingredients and follow the instructions, you can whip up a batch of mango cupcakes in no time!.
Delicious flavor – Mango cupcakes have a unique and delicious flavor, and you can even customize them with different frostings and toppings. Whether you go for a classic buttercream or a vegan-friendly option, mango cupcakes are sure to be a hit in your household.
Healthy – Don't let the dessert fool you – mango cupcakes are actually quite healthy! Mango contains a range of vitamins and antioxidants, and when combined with other ingredients like eggs and milk, it can create a nutritious and tasty treat.
Unique – Mango cupcakes are a great way to stand out from the crowd. Whether you're baking for a special occasion or just looking to surprise your family with a surprise treat, mango cupcakes will make a unique and delicious impression.
So, don't hesitate to give mango cupcakes a try! With their unique flavor and range of health benefits, mango cupcakes are sure to be a hit with everyone who tries them.
What inspired you to create these delicious mango cupcakes?
You know what inspired me to create these delicious mango cupcakes? The fact that I love mangoes! I'm a real mango fanatic and I just love experimenting with different recipes that incorporate mangoes. I wanted to create something special and unique, something that really showcased the natural sweetness of mangoes. And so, the mango cupcake was born!
It all started with a few simple ingredients. I used fresh mangoes for the puree, and then combined it with a few other ingredients like butter, sugar, eggs and flour. For the frosting, I added cream cheese, mango puree, and some icing sugar for sweetness. After baking, the finished product was an incredibly moist and fluffy cupcake with the perfect balance of sweet and tangy.
The best part about these mango cupcakes is that they're so easy to make. All you need is a few simple ingredients and you're all set. Plus, they're perfect for any occasion, whether it's a birthday party, a summer picnic, or just a special treat for yourself.
How can you decorate mango cupcakes to make them extra special?
You can make mango cupcakes extra special by decorating them with a variety of creative and delicious toppings. To give your cupcakes a tropical feel, you can add pieces of fresh mango, shredded coconut, and a swirl of whipped cream. For a summery look, top the cupcakes with white chocolate chips, dried pineapple, and a pink sugar glaze. To give your cupcakes a hint of color, add some colored sprinkles or jimmies. Finally, for a festive celebration, pipe some cream cheese frosting on top of the cupcakes and add your favorite mini or regular-sized candy pieces.
What suggestions do you have for enjoying mango cupcakes?
You can enjoy mango cupcakes in so many delicious and exciting ways! Here are a few of our favorite suggestions:
Try topping a warm mango cupcake with a dollop of freshly whipped cream and a sprinkle of shaved coconut for a tropical-inspired treat.
For an extra burst of flavor, add a spoonful of mango jam to the frosting.
Make mango cupcakes even more indulgent by stuffing them with a spoonful of store-bought cream cheese icing before baking.
Enjoy the classic combination of mango and coconut by baking a cupcake with a coconut-mango swirl.
For an extra special treat, top a mango cupcake with a homemade mango curd and a sprinkle of toasted coconut flakes.
For an even simpler treat, make a mango cupcake with a classic buttercream frosting and a sprinkle of diced mangoes.