Lemon Loaf Recipe With Fresh Lemons
I love baking and nothing makes me happier than creating something delicious in my own kitchen. So when I stumbled upon this recipe for Lemony Lemon Loaf, I just knew I had to try it out. I was intrigued by the combination of lemon juice and zest, and even more excited when I saw how easy and accessible the ingredients were. After only a few minutes of preparation, I was able to savor the sweet and tangy treat that I had created. I'm sure you'll love it too!
Lemony Lemon Loaf Recipe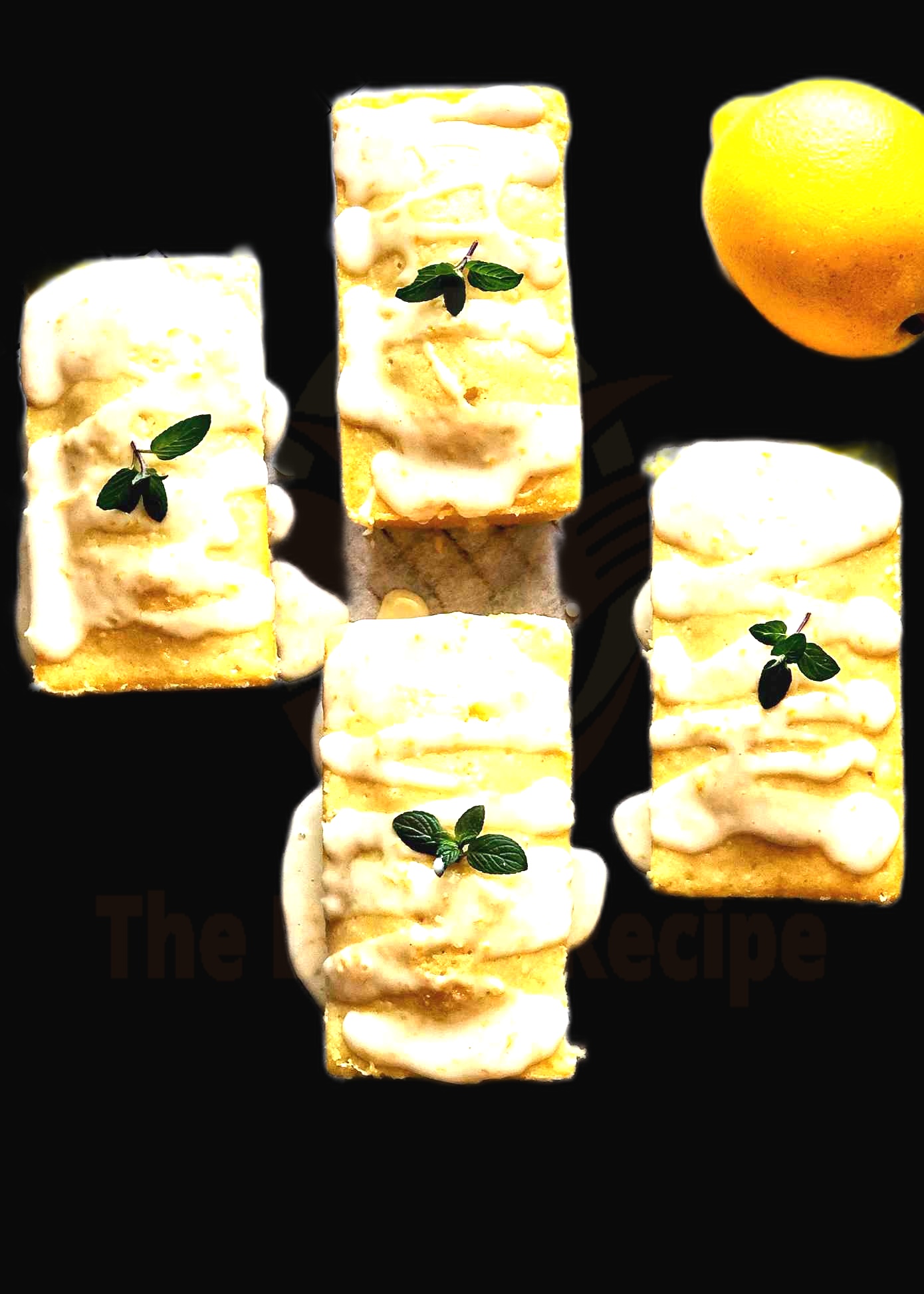 Ingredients
2 cups all-purpose flour
2 teaspoons baking powder
1 teaspoon salt
2/3 cup butter, melted
1 cup white sugar
2 eggs
1 teaspoon lemon zest
1/2 cup freshly squeezed lemon juice
1/2 cup milk
Instructions
Preheat oven to 350°F (175°C). Grease and flour a 9×5 inch loaf pan.
In a medium bowl, whisk together the flour, baking powder and salt.
In a large bowl, cream together the melted butter and sugar. Beat in the eggs one at a time. Mix in the lemon zest and lemon juice.
Gradually stir in the flour mixture alternately with the milk, mixing just until incorporated.
Spread the batter into the prepared loaf pan. Bake in preheated oven for 45 minutes, or until a toothpick inserted into the center of the loaf comes out clean.
Let the loaf cool in the pan for 25 minutes before transferring it to a wire rack to cool completely.
Enjoy your Lemony Lemon Loaf!
Nutrition Facts
Calories: 250
Total Fat: 10 g
Saturated Fat: 6 g
Cholesterol: 60 mg
Sodium: 260 mg
Total Carbohydrates: 35 g
Dietary Fiber: 1 g
Sugars: 15 g
Protein: 4 g
What makes lemon loaf such a delicious treat?
Lemon loaf is one of the most delicious treats out there! It's sweet, tangy, and so easy to make. The combination of tart lemon flavor and soft, fluffy bread is irresistible. Plus, the zesty glaze poured over the top gives it just the right amount of sweetness. The combination of sweet, tart, and warm textures make lemon loaf a must-have indulgence.
The key to making the perfect lemon loaf is to use the freshest ingredients. Start with a basic bread recipe, add freshly squeezed lemon juice to give it a tart kick, and use plenty of lemon zest to bring out the flavor. A sweet glaze is the perfect topping to bring it all together. The glaze should be thin enough to coat the bread, but thick enough to stay on top.
Making lemon loaf is a great way to enjoy a classic treat with a twist. You can make it in advance and enjoy it for breakfast, snacks, desserts, or even as a special treat for a party. With just a few simple ingredients and some love, you can make a lemon loaf that will have everyone asking for seconds.
How do you make a lemony lemon loaf that is moist and flavorful?
Creating a Moist and Flavorful Lemony Lemon Loaf:
Preheat your oven to 350 degrees and grease a 9×5" loaf pan.
In a large bowl, whisk together 1 cup of all-purpose flour, 1/2 teaspoon of baking powder, 1/4 teaspoon of baking soda, and 1/4 teaspoon of salt.
In a separate bowl, mix together 1/4 cup of vegetable oil, 1/4 cup of melted butter, 2 eggs, and 2/3 cup of sugar.
Add the wet ingredients to the dry ingredients and mix until just combined.
Peel the zest from two lemons and add it to the mixture.
Juice the lemons and add 1/2 cup of the juice to the mixture.
Pour the batter into your greased loaf pan and bake for 40-45 minutes.
Let the loaf cool in the pan before turning it out onto a plate.
What tips can you provide for baking a perfect lemony lemon loaf every time?
Start with the basics – make sure you have all the ingredients you need, preheat the oven and prepare a greased 9×5 inch loaf pan.
When it comes to making the batter, use freshly grated lemon zest in order to bring out the most flavor.
When adding the wet ingredients, mix the butter and sugar together until they are light and fluffy. Then add in the eggs one at a time and mix until fully incorporated.
Take your time sifting the dry ingredients together to improve the texture of your loaf.
Lastly, pour the batter into the prepared loaf pan and bake for 45 to 50 minutes or until a toothpick inserted in the center comes out clean.
Let the loaf cool for 15 minutes in the pan before transferring it to a wire rack to cool completely.
What are the key ingredients for a lemony lemon loaf?
The key ingredients for a lemony lemon loaf are simple but essential – butter, sugar, eggs, flour, baking powder, milk and of course, lemons! You'll also need a few other items like vanilla extract, salt and a little vegetable oil. All of these ingredients come together to create a delicious, moist, and flavorful cake that is perfect for any occasion.
To get the best lemony flavor, use freshly squeezed lemon juice. The zest of the lemon is also a great addition to the cake batter, as it adds a delightful, citrusy aroma. You can also add a few tablespoons of lemon curd or lemon glaze to the top of the cake for an extra special touch.
When it comes to the butter, it should be softened and at room temperature before you begin. This will help to create a light and fluffy cake. The sugar should also be creamed with the butter until it is light and fluffy. This will help to give the cake its signature sweet and lemony flavor.
Once all the ingredients have been combined, it's time to bake! Be sure to preheat the oven to 350 degrees Fahrenheit and grease your loaf pan before you pour in the batter. Bake the cake for about 45 minutes or until a toothpick inserted into the center of the cake comes out clean.
Allow the cake to cool completely before slicing.
What are some creative ways to use lemon loaf in other recipes?
Lemon loaf is a delicious and versatile snack. Once you've got a loaf of freshly-baked lemon loaf, you can do so much more than just eat it plain! Here are some creative ways to use lemon loaf in other recipes and make your meals even more zesty and flavorful.
Crumble it up and use it as a pie crust. Lemon loaf makes a great pie crust. All you have to do is crumble it up and press it into a pan. Then, you can fill the crust with whatever filling you like – custard, fruit, or chocolate pudding.
Top your sundaes. For a fun twist on classic sundaes, try topping them with crumbled lemon loaf. The sweet and slightly tart flavor of lemon loaf will pair perfectly with ice cream, chocolate sauce, and other sundae toppings.
Make lemon loaf French toast. To make lemon loaf French toast, simply dip slices of lemon loaf into an egg and milk mixture. Fry the slices until golden brown and top with a sprinkle of powdered sugar and a drizzle of syrup.
Create a breadcrumb coating. If you want to get creative with dinner, you can also use lemon loaf to create a crunchy, flavorful breadcrumb coating. Just pulse the lemon loaf in a food processor until it resembles breadcrumbs and then use it to coat fish or chicken.
Add it to yogurt. For a tasty breakfast parfait, add some crumbled lemon loaf to your favorite yogurt. The tart flavor of the lemon loaf will pair nicely with the creamy texture of the yogurt. Top it with some fresh fruit for added sweetness.
Lemon loaf is an incredibly versatile snack and can be used in a variety of different recipes. Whether you're baking a pie or creating a breadcrumb coating for dinner, lemon loaf is sure to add a unique flavor to your meals.
How can you give the traditional lemon loaf recipe a unique twist?
If you're looking to put a unique spin on a classic lemon loaf recipe, you've come to the right place! There are a few easy ways to make a traditional lemon loaf recipe more interesting.
One way to give your lemon loaf a unique twist is to add some unique flavorings. Try adding a pinch of nutmeg, a teaspoon of cinnamon, or a splash of almond extract. These flavors will add a hint of warmth to the loaf and make it stand out from the crowd.
You can also get creative with the texture of your loaf. Try adding some crunchy bits like toasted chopped nuts, dried fruits, or even some crushed candy bars. These additions will give your lemon loaf a pleasant surprise in every bite.
Finally, you can get creative with the presentation of your lemon loaf. Try making individual mini loaves and serving them on a tiered cake stand. Or you could try making a loaf and spreading it with an icing or glaze. This will give the loaf a shiny, sweet coating that looks as good as it tastes!
No matter how you decide to put your own spin on a classic lemon loaf recipe, you can be sure that your creation will be delightful and unique.