Tart And Tangy Lemonopita – A Delicious Greek Recipe
I'm a huge fan of Greek food, and Lemonopita is one of my absolute favorite recipes! This classic Greek dessert is a delicious combination of sweet and tangy flavors, made with a buttery phyllo pastry and a creamy lemon custard filling. It's surprisingly easy to make, and it always impresses my friends and family. Every time I make this dish, I'm reminded of the warmth and hospitality of Greek culture.
Lemonopita Recipe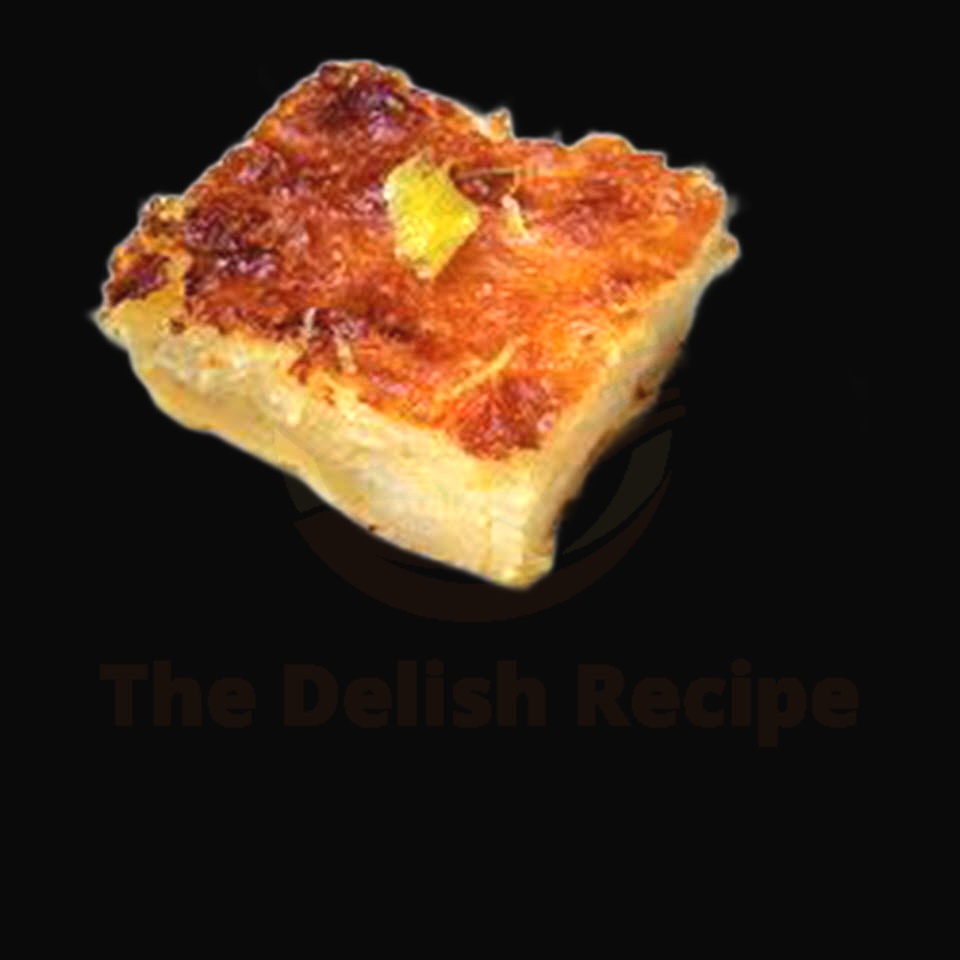 Ingredients
2/3 cup melted salted butter
2 tablespoons fresh lemon juice
2 large eggs, lightly beaten
3/4 cup granulated sugar
2 tablespoons grated lemon zest
1 teaspoon vanilla extract
2 cups all-purpose flour
1 teaspoon baking powder
¼ teaspoon salt
9-inch pie plate lightly greased with butter
Instructions
Preheat your oven to 350°F and lightly grease a 9-inch pie plate with butter
In a medium bowl, whisk together the melted salted butter, fresh lemon juice, lightly beaten eggs, granulated sugar, grated lemon zest and vanilla extract.
In a separate bowl, sift together the all-purpose flour, baking powder, and salt.
Gradually add the dry ingredients to the wet ingredients and mix until just combined.
Pour the batter into the prepared pie plate and spread evenly with a spatula.
Bake in the preheated oven for 40 minutes or until a toothpick inserted in the center comes out clean.
Remove the lemonopita from the oven and allow it to cool in the pie plate for 20 minutes before serving.
Enjoy!
Nutrition Facts
Calories: 305
Fat: 12.5g
Carbohydrates: 42.1g
Protein: 3.3g
Sodium: 371mg
Cholesterol: 79.2mg
What is lemonopita?
Lemonopita is a traditional Greek dessert that is both sweet and tangy. It's a delicious treat that's easy to make and sure to please! This dessert is made from a rich and buttery pastry dough, filled with a tart and sweet lemon custard. The end result is a flaky and flavorful pastry that is perfect for special occasions or just as an indulgent treat.
The dough for lemonopita is made with butter and flour and is similar to a classic pie crust. It's rolled out and placed in a greased baking dish before the lemon custard is added. The custard is made with sugar, eggs, lemon juice and zest and is poured over the pastry. The lemonopita is then baked in the oven until golden brown and flaky.
When it comes to serving lemonopita, the possibilities are endless. It can be enjoyed on its own, with a dollop of whipped cream or yogurt, or even with a scoop of ice cream for a truly decadent dessert. It's also a great addition to a brunch spread, or can be served as an after-dinner sweet.
Whether you're looking to make a classic Greek dessert or just something sweet and tart, lemonopita is sure to hit the spot.
What makes lemonopita so special?
You may be wondering what makes lemonopita so special? Well, the answer is simple—its unique combination of flavors! Lemonopita is a traditional Greek pastry that combines the sweet and tart taste of lemon with the flaky and buttery texture of phyllo dough. The combination of these two flavors is a match made in heaven. The lemon adds an unmistakable zing to the pastry, while the phyllo dough creates a crisp, flaky, and buttery texture that is simply irresistible.
In addition to its unique flavor combination, lemonopita is also incredibly versatile. The tart and sweet flavors of the lemon work well with a variety of other ingredients, including nuts, sugar, and spices. This means you can create a variety of delicious treats with just one recipe. Whether you top it with a dollop of sweet cream for a dessert, or you add toasted nuts and spices for a savory appetizer, lemonopita has something for everyone.
Finally, there's the sheer convenience of making lemonopita. The phyllo dough is already pre-made, so all you have to do is spread the filling on top and bake. This means you can have a delicious treat ready in no time at all. And, with just a few simple ingredients, it's a great option for busy weeknights when you don't have time to prepare an elaborate meal.
So, what makes lemonopita so special? Its unique combination of flavors and textures, its versatility, and its convenience make it an ideal choice for any occasion. Whether you're serving up a tasty dessert or a savory appetizer, lemonopita is sure to be a hit every time.
What are the key ingredients for lemonopita?
If you're looking for a traditional Greek treat, then you'll love Lemonopita. This delicious pastry is traditionally made with phyllo dough and a simple lemon custard. But what are the key ingredients for making Lemonopita? Let's take a look.
The first thing you'll need is phyllo dough. You can buy pre-made dough at the store, or you can make it yourself. If you're making it from scratch, you'll need butter, flour, egg, and oil. The dough is then rolled out and cut into rectangles.
Next, you'll need a lemon custard. This is made with eggs, milk, sugar, cornstarch, and lemon juice. The custard is then spread over the phyllo rectangles.
Last but not least, you'll need some fresh lemons for garnishing. Just cut a few slices and place them on top of the custard before baking.
That's it! You're all set to make your own Lemonopita. With just a few ingredients, you can easily whip up this traditional Greek treat.
What's the best way to serve lemonopita?
Serving lemonopita is easy and delicious. As soon as it's done baking, you'll want to dive right in! The best way to serve it is to cut it into slices and then top each slice with a dollop of Greek-style yoghurt. This will make it even more flavourful, and you can also sprinkle some cinnamon and icing sugar on top for added sweetness. If you're feeling adventurous, you can also add a generous spoonful of honey for a truly special treat. Serve it with a cup of Greek coffee for a truly authentic experience.
What other dishes pair well with lemonopita?
You can really pair lemonopita with whatever you're in the mood for! It goes well with a variety of dishes, such as light salads, grilled veggies, roasted meats, and even soups. If you want something a bit more exotic, try pairing it with a favorite Mediterranean dish. Feta cheese, hummus, olives, and gyros all go great with lemonopita. And if you're looking for something sweet to pair it with, try a light baklava or a medley of fresh fruit.