Zesty Lemon-Zucchini Sheet Cake – A Delicious Summer Treat!
As someone who loves to bake, I'm always looking for new recipes to try out. Recently, I stumbled upon this delicious Lemon-Zucchini Sheet Cake recipe, and let me tell you, I'm so glad I did! This cake is moist, light, and packed with delicious citrus flavor. Plus, it's made with zucchini, so you can feel good about eating it. I can guarantee that this Lemon-Zucchini Sheet Cake will quickly become a favorite in your house. So, if you're ready to give it a try, keep reading to learn how to make it.
Lemon-Zucchini Sheet Cake Recipe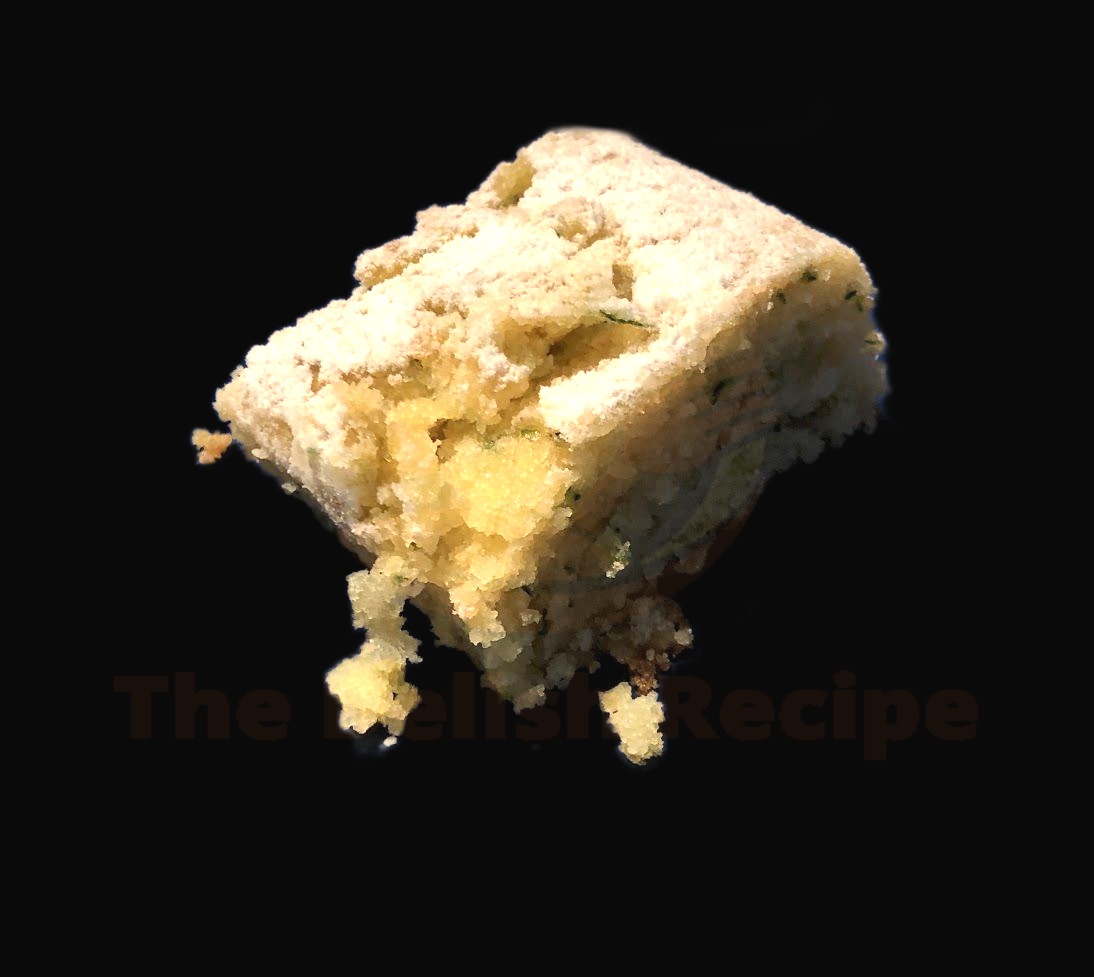 Ingredients
1 ½ cups all-purpose flour
1 teaspoon baking soda
¼ teaspoon salt
1 ½ cups granulated sugar
½ cup butter, melted
2 large eggs
½ cup plain Greek yogurt
2 teaspoons lemon zest
1 teaspoon vanilla extract
2 cups finely grated zucchini (about 1 large zucchini)
½ cup chopped walnuts (optional)
2 tablespoons freshly squeezed lemon juice
Instructions
Preheat your oven to 350°F and lightly grease a 9 by 13-inch baking pan.
In a medium-sized bowl, whisk together 1 ½ cups of all-purpose flour, 1 teaspoon of baking soda, and ¼ teaspoon of salt.
In a large bowl, beat together 1 ½ cups of granulated sugar, ½ cup of melted butter, 2 large eggs, ½ cup of plain Greek yogurt, 2 teaspoons of lemon zest, and 1 teaspoon of vanilla extract until smooth and creamy.
Add the flour mixture to the wet ingredients and mix until just combined.
Stir in 2 cups of finely grated zucchini and ½ cup of chopped walnuts (optional).
Pour the batter into the prepared pan and spread evenly.
Bake for 30 minutes or until a toothpick inserted into the center comes out clean.
In a small bowl, mix together 2 tablespoons of freshly squeezed lemon juice and 2 tablespoons of granulated sugar.
Once the cake has finished baking, remove it from the oven and pour the lemon juice mixture over the top.
Allow the cake to cool in the pan for 30 minutes before cutting and serving. Enjoy!
Nutrition Facts
Calories: 380
Fat: 18g
Carbohydrates: 49g
Protein: 5g
Sodium: 280mg
Sugar: 29g
What makes lemon-zucchini sheet cake so special?
Lemon-Zucchini Sheet Cake is special because it perfectly combines the sweet and tart flavors of lemon with the savory, earthy goodness of zucchini. The combination of these two flavors creates a unique and delicious cake that is sure to satisfy any sweet tooth. The zucchini adds a moist and tender texture to the cake that can't be duplicated with just the lemon alone. Plus, the zucchini helps to reduce the amount of sugar needed, making the cake a healthier option than most other cakes.
What flavor and texture combinations make this cake stand out?
This Lemon-Zucchini Sheet Cake is a real show-stopper! The flavor and texture combinations make it truly special, with a zesty lemon flavor that is perfectly complemented by the moist, light zucchini. The cake is finished off with a creamy, sweet cream cheese frosting that brings it all together.
The lemon in the cake is unmistakable, with the zest providing a bright and zippy flavor. The zucchini adds a unique texture, giving the cake a light and spongy texture that melts in your mouth. The sweetness from the sugar and the tang from the lemon balance each other perfectly, making for an incredibly delicious cake.
The cream cheese frosting is the perfect topping for this cake. It is creamy and sweet, but not too rich or cloying. The smooth texture and hint of tanginess complements the moist, light cake perfectly. The combination of flavors and textures in this cake make it truly irresistible.
In short, the flavor and texture combination of this Lemon-Zucchini Sheet Cake make it stand out.
What are the key benefits of baking a lemon-zucchini sheet cake?
The key benefits of baking a lemon-zucchini sheet cake are:
Perfect for feeding a crowd: With its generous, crowd-pleasing size, this cake is great for parties and family get-togethers.
Easy to make: With just a few simple ingredients and no complicated steps, this cake is a breeze to make.
Deliciously moist: The combination of lemon and zucchini creates a deliciously moist cake that is sure to be a hit.
A healthy option: With its combination of fruit, veggies, and whole wheat flour, this cake is a healthier option than many other desserts.
Versatile: It can be served as-is or you can dress it up with your favorite frosting or glaze for a special treat.
What tips can you offer to ensure a perfect lemon-zucchini sheet cake every time?
When baking a lemon-zucchini sheet cake, be sure to start with a light-colored cake pan. Darker pans tend to produce cakes that are overly browned.
Don't skimp on the lemon zest! It's an important part of the flavor profile and will really make the cake stand out.
Make sure the zucchini is shredded finely. This will ensure the cake has the perfect texture.
Measure the ingredients accurately and be sure to mix them together well. A lumpy cake isn't a very appealing dessert!.
Test the cake for doneness by inserting a toothpick into the center. If it comes out clean, the cake is ready to come out of the oven.
Allow the cake to cool completely before adding any frosting. This will help ensure it doesn't become soggy.
Have fun and experiment with different frosting flavors and decorations. You can really make this dessert your own.
How can you customize this cake to make it a perfect fit for any occasion?
If you're looking for a versatile cake that is sure to please any crowd, look no further than the Lemon-Zucchini Sheet Cake! This moist and delicious cake is perfect for any occasion, and can be easily customized to fit the theme or colors of the event.
Whether you're hosting a birthday party, a baby shower, or a dinner dinner, there are a few simple ways you can customize the Lemon-Zucchini Sheet Cake to make it a perfect fit.
One idea is to change the colors of the icing and topping. For example, for a baby shower, you could pipe pink and blue icing around the cake and top it with pink and blue sprinkles. Or for a birthday party, you could opt for bright colors such as orange and yellow.
Another way to customize the cake is to change the flavor. You can add different extracts, such as almond extract or orange extract, to the cake batter to give it a unique flavor. You could also top the cake with different fruits or nuts, such as blueberries or walnuts, to give it a unique flavor and texture.
Finally, you can customize the cake by adding a personalized message. You can use a piping bag and gel food coloring to write a message on top of the cake. Or you could use a stencil to create a design on top of the cake.
With these simple but effective customization options, the Lemon-Zucchini Sheet Cake is sure to be a hit at any event. Whether it's a birthday party, baby shower, or dinner dinner, this versatile cake is the perfect fit for any occasion.