Crispy Lemon Thins – A Deliciously Tangy Snack Recipe
I remember the first time I tasted Lemon Thins. The buttery shortbread cookie with a light lemon glaze was like a burst of sunshine in my mouth. Sweet and tangy, they were a delicious treat that I couldn't get enough of. I had to learn how to make them myself, and now I'm going to share my recipe for Lemon Thins with you!
Lemon Thins Recipe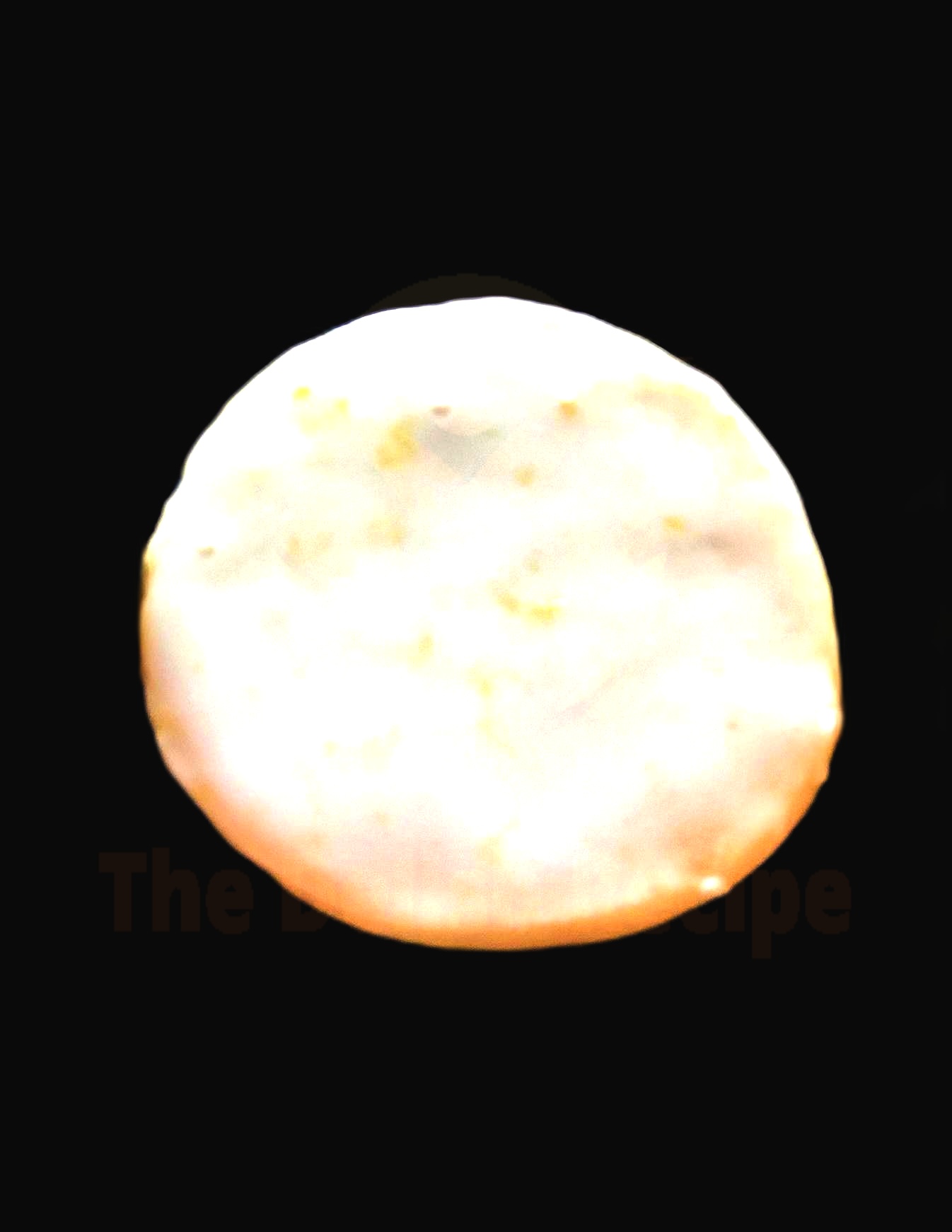 Ingredients
1/2 cup softened butter
1/2 cup sugar
1 teaspoon vanilla extract
1 cup all-purpose flour
1/2 teaspoon baking powder
1/4 teaspoon baking soda
1/4 teaspoon salt
1/4 cup freshly squeezed lemon juice
1 tablespoon freshly grated lemon zest
Powdered sugar for dusting (optional)
Instructions
Let's get started! Preheat your oven to 350°F.
Cream together the butter and sugar in a large bowl until light and fluffy.
Add the vanilla extract and mix until fully incorporated.
In a separate bowl, combine the flour, baking powder, baking soda, and salt.
Gradually add the flour mixture to the butter mixture, mixing until a dough forms.
Add the lemon juice and lemon zest, stirring until combined.
Roll the dough into 1-inch balls and place them on an ungreased baking sheet.
Bake for 10 minutes, or until the edges are golden brown.
Allow the cookies to cool completely before dusting with powdered sugar (optional).
Enjoy your delicious Lemon Thins!
Nutrition Facts
Calories: 150
Total Fat: 5g
Saturated Fat: 2.5g
Trans Fat: 0g
Cholesterol: 10mg
Sodium: 120mg
Total Carbohydrate: 24g
Dietary Fiber: 1g
Sugars: 11g
Protein: 2g
What is the history of lemon thins?
If you love lemon thins, you'll be delighted to learn about their incredible history! Lemon thins have a long, storied past that dates back to the early 19th century.
These delicious cookies originated in the Netherlands, where they were made as a confectionary item as early as 1808. The cookies were originally produced by baking a thin layer of dough with a generous amount of sugar, lemon zest, and lemon juice.
These cookies were so popular that they quickly spread across Europe and were eventually exported to the United States in the mid-19th century. The cookies had become a staple in many American households by the early 20th century.
Over the years, the recipe for lemon thins has evolved and adapted to the tastes of each generation. Today, the classic recipe still includes generous amounts of sugar, lemon juice, and zest, but modern variations also include different types of flour, baking powder, and other ingredients.
No matter how much the recipe has changed, lemon thins have remained a classic, beloved cookie around the world.
What are the main ingredients that go into making lemon thins?
Lemon Thins are a delicious and easy-to-make cookie that make a perfect snack or dessert. So, what are the main ingredients that go into making Lemon Thins? Most recipes call for butter, sugar, eggs, flour, lemon zest, and lemon juice.
The butter and sugar are creamed together to form a light and fluffy base. This mixture is then combined with the eggs to form a thick and creamy batter. The flour is added to the batter to give it structure and texture.
The flavor of Lemon Thins comes from the addition of lemon zest and lemon juice. The zest gives the cookie a bright, citrusy flavor while the lemon juice adds a tart bite.
Finally, a pinch of salt is added to bring out the flavors of the cookie and the lemon. Once all the ingredients are combined, the batter is scooped into tablespoon-sized balls and placed on a baking sheet.
What are some tips and tricks for baking the perfect lemon thins?
Always use the freshest lemons for the best taste! Zest and juice the lemons, and use the zest in your mixture for extra flavor.
Sift together your dry ingredients for a lighter and fluffier texture.
Use butter and not margarine for the best results.
Cream the butter and sugar together until it is light and fluffy. This will help the lemon thins to rise better.
Add the egg and mix until fully incorporated.
Gradually add the dry ingredients, mixing until just blended. Do not overmix or your lemon thins will become tough.
Roll the dough into small balls and flatten them with a fork before baking.
Bake the lemon thins at 350 degrees F for 10-12 minutes.
Let the lemon thins cool completely before adding the glaze.
For the glaze, mix together powdered sugar, fresh lemon juice, and a tablespoon of melted butter.
What makes lemon thins such a popular cookie?
Lemon Thins are one of those rare treats that bring people of all ages together in agreement – they are simply delicious! It's no wonder why these delectable cookies have been a fan favorite for years. So what makes them so popular? Let's take a look at some of the reasons that Lemon Thins stand out from the crowd.
First and foremost, Lemon Thins have an unbeatable flavor. The combination of sweet and tart from the lemon flavor is a irresistible to most. It's the perfect balance of tart and sweet – not too sour and not too sugary. Plus, Lemon Thins have a crunchy yet light texture that melts in your mouth, making them the ideal cookie to enjoy with a cup of tea or coffee.
Another selling point of Lemon Thins is their versatile shape. Not only are they thin and bite-sized, but they can also be broken up into smaller pieces so everyone can enjoy them. Plus, the shape makes them perfect for dipping into a variety of toppings and sauces, such as melted chocolate or honey.
Finally, Lemon Thins are incredibly affordable. They usually come in large packages, making them a great choice for sharing with family and friends. Plus, they are often sold in bulk, so you can stock up and satisfy your lemon-flavored cravings for weeks to come.
It's easy to see why Lemon Thins have become such a beloved treat. With their delicious flavor, versatile shape, and pocket-friendly price tag, it's no surprise that they are so popular.
What are some creative and unique uses for lemon thins?
Lemon thins are a delicious, crunchy treat that can be used in a variety of creative and unique ways. From adding zesty flavor to savory recipes to creating unique desserts, these lemony treats are the perfect way to add a unique flavor and texture to a variety of dishes. Here are some ideas for how to use lemon thins to add a delicious twist to your recipes.
Transform lemon thins into a tasty topping for ice cream. Crush up the thins and sprinkle them over your favorite ice cream for a sweet and crunchy treat.
Use lemon thins as the base for a delicious homemade brittle. Melt butter, sugar, and lemon thins together, stirring until the mixture is smooth and creamy. Spread the mixture onto a baking sheet and let it cool for a crunchy, sweet treat.
Make a delicious lemon trifle by layering lemon thins, custard, and fresh fruit. Top with a dollop of whipped cream for a light and flavorful dessert.
Turn lemon thins into a crispy coating for fried chicken. Crush up the thins and use them as a coating for chicken cutlets. Fry the cutlets until they are golden brown and serve with a side of mashed potatoes.
Make lemon thins the star of your next cheesecake. Place a layer of thins on the bottom of a springform pan and top with a creamy cheesecake filling. Bake until the cheesecake is set and top with a dollop of whipped cream.
Lemon thins are a delicious and versatile treat that can be used in a variety of creative and unique ways. Whether you're looking for a way to add a burst of flavor to savory recipes or a way to create delicious desserts, lemon thins are the perfect way to add a unique twist to any dish.