Zesty Lemon Poppy Seed Cake – A Sweet And Tangy Treat
I have been making this lemon poppy seed cake recipe for years and it never fails to amaze me! It is moist, flavorful, and bursting with fresh lemon and poppy seed flavor. The tartness of the lemon and the crunchiness of the poppy seeds make for a delectable dessert. I love to serve it warm with a dollop of whipped cream on top. It never lasts very long in my house!
Lemon Poppy Seed Cake Recipe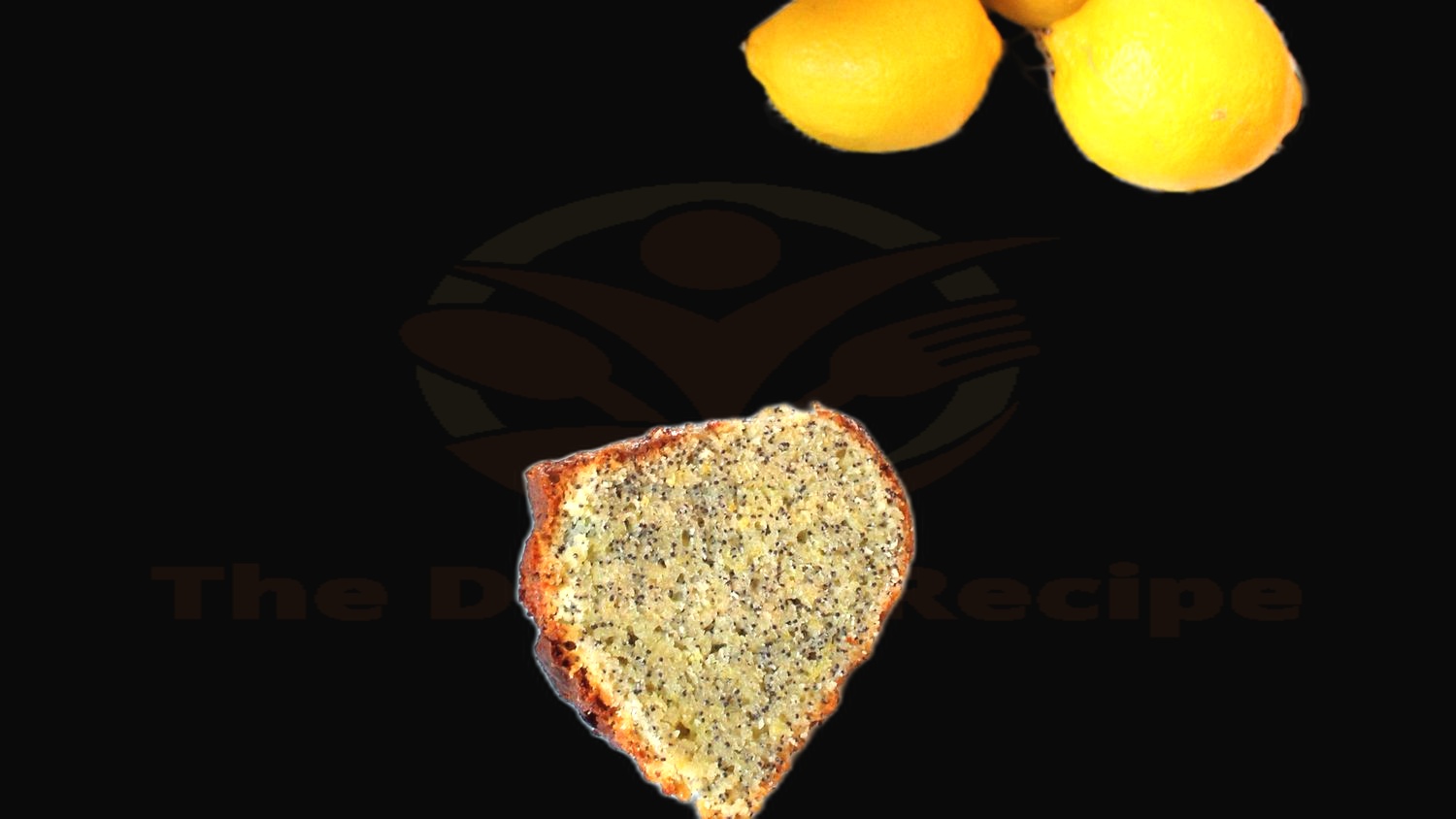 Ingredients
1 cup all-purpose flour
2 teaspoons baking powder
1/2 teaspoon salt
3 tablespoons poppy seeds
3 tablespoons butter, melted
3/4 cup granulated sugar
1 egg
1/2 cup milk
2 tablespoons lemon juice
1 teaspoon lemon zest
1 teaspoon vanilla extract
Instructions
Preheat your oven to 350°F and grease a 9-inch round cake pan with butter or non-stick cooking spray.
In a medium bowl, whisk together the flour, baking powder, and salt. Then, stir in the poppy seeds.
In a separate bowl, mix together the melted butter and sugar until well combined.
Add the egg and mix until combined.
Next, add the milk, lemon juice, lemon zest, and vanilla extract and mix until everything is fully incorporated.
Slowly add the dry ingredients to the wet ingredients and mix until there are no lumps.
Pour the batter into the prepared cake pan and spread evenly.
Bake for 40-45 minutes, or until a toothpick inserted comes out clean.
Let the cake cool in the pan for 25 minutes before transferring to a wire rack to cool completely.
Enjoy your delicious Lemon Poppy Seed Cake!
Nutrition Facts
Calories: 350
Fat: 11g
Carbohydrates: 53g
Protein: 5g
Sugar: 23g
Sodium: 220mg
Cholesterol: 55mg
What makes lemon poppy seed cake so special?
Lemon poppy seed cake is one of the most special cakes you can make! It's a delicious combination of sweet and tart flavors and it's got a wonderfully light and moist texture. Plus, it looks beautiful with its bright yellow color and crunchy poppy seeds sprinkled on top. It's a cake that's sure to impress at any gathering and it's incredibly easy to make.
What are the health benefits of this popular cake?
The delicious and classic lemon poppy seed cake is not just a tasty treat – it also has several surprising health benefits! Here are a few reasons why this irresistible cake is worth every bite:
Rich in Nutrients: Lemon poppy seed cake contains a variety of vitamins and minerals, including calcium, iron, vitamin C, and vitamin B complex. It also provides a good source of dietary fiber, which keeps you feeling fuller for longer.
Immunity Boost: The combination of lemon and poppy seeds may help to improve the body's immunity. Vitamin C in particular helps to strengthen the immune system, while poppy seeds contain antioxidants that can protect against free radicals.
Mood Booster: The aroma of freshly-baked lemon poppy seed cake can help to lift your spirits. Poppy seeds are also known to contain tryptophan, a naturally-occurring amino acid that helps to increase serotonin levels and can assist in calming the mind.
Stress Relief: Eating a piece of lemon poppy seed cake can be a great way to reduce stress. The antioxidants found in both lemon and poppy seeds can help to reduce inflammation and improve your overall sense of wellbeing.
So, if you're looking for a sweet treat that won't hurt your health, lemon poppy seed cake is the perfect choice.
What tips and tricks can you use to make the perfect lemon poppy seed cake?
If you want to make the perfect lemon poppy seed cake, here are some tips and tricks that will help you make a delicious and beautiful cake!
Make sure to use fresh lemons for the most intense flavor. You can add more lemon zest and juice to the cake batter if you like your cake extra tart.
To make sure your cake is moist and fluffy, use cake flour (not all-purpose flour) and make sure not to overmix the batter.
If you want to make a lemon poppy seed glaze, you can use melted butter, lemon juice, and powdered sugar.
Grease and flour your cake pan before pouring in the batter to make sure the cake doesn't stick.
Make sure to bake your cake until a toothpick inserted into the center comes out clean.
Let your cake cool completely before frosting or glazing.
Pop any air bubbles that form on the cake with a toothpick to ensure a smooth finish.
What are the different ingredients used in this cake?
When it comes to Lemon Poppy Seed Cake, the list of ingredients is pretty straightforward. You'll need butter, sugar, eggs, vanilla extract, lemon juice, lemon zest, all-purpose flour, baking powder, baking soda, and of course, poppy seeds. Assembling the cake is easy – just mix all the ingredients together, pour into a greased baking dish, and bake! The result is a delicious, moist, and flavorful cake that's perfect for any occasion.
What variations can you make with this cake?
Making a lemon poppy seed cake is a great way to enjoy a classic flavor combination in a delicious dessert. But if you're looking to shake things up, there are some fun variations you can try to put your own spin on this classic cake.
One idea is to add your favorite fruit to the batter. Think raspberries, blueberries, or blackberries. You can also use a citrusy fruit like oranges or grapefruit to add an extra layer of zest to the cake.
Another great variation is to use different types of sugar. Brown sugar adds a lovely caramel flavor, while coconut sugar can add an interesting twist to the overall taste. If you're feeling adventurous, you can also try out alternative sweeteners like honey or agave.
For those who are looking to make a dairy-free version of this cake, there are plenty of vegan substitutes you can use in the recipe. Almond milk, coconut cream, and vegan butter are all great options to consider.
And of course, feel free to get creative with the topping. Who knows, you may come up with an even better version of this classic cake.
How can you decorate a lemon poppy seed cake to make it more visually appealing?
Decorating a lemon poppy seed cake is a great way to make it look more visually appealing and impressive. There are multiple ways to do this, so whether you're a novice or a master baker, you'll be able to make your cake look extra special. Here are a few ideas to get you started:
Use edible flowers and herbs to add a pop of color and unique flavor to your cake. For example, adding a few edible pansies or lavender sprigs can give the cake a beautiful and creative look.
Top the cake with fresh fruit for an extra special touch. Sliced lemons, limes, oranges, and berries are all excellent choices as they not only look great, but also add flavor to the cake.
Add a drizzle of icing or glaze to the top of the cake. This will not only make it look more visually appealing, but it will also give the cake an extra hit of sweetness.
Decorate the cake with a sprinkle of poppy seeds or a dusting of lemon zest. This will give the cake a subtle hint of flavor and a lovely citrus aroma.
By using these easy and creative decorating ideas, you can take your lemon poppy seed cake from ordinary to extraordinary.