Deliciously Aromatic Lemon-Lavender Cupcakes Recipe
I love to bake, but this Lemon-Lavender Cupcake recipe takes my baking to a whole new level! The combination of sweet, tart lemon and floral lavender creates a unique flavor that is both refreshing and indulgent. Every time I make these cupcakes, they disappear quickly – they are that good! I'm sure once you try this recipe, you won't be able to resist the temptation to make them again and again.
Lemon-Lavender Cupcakes Recipe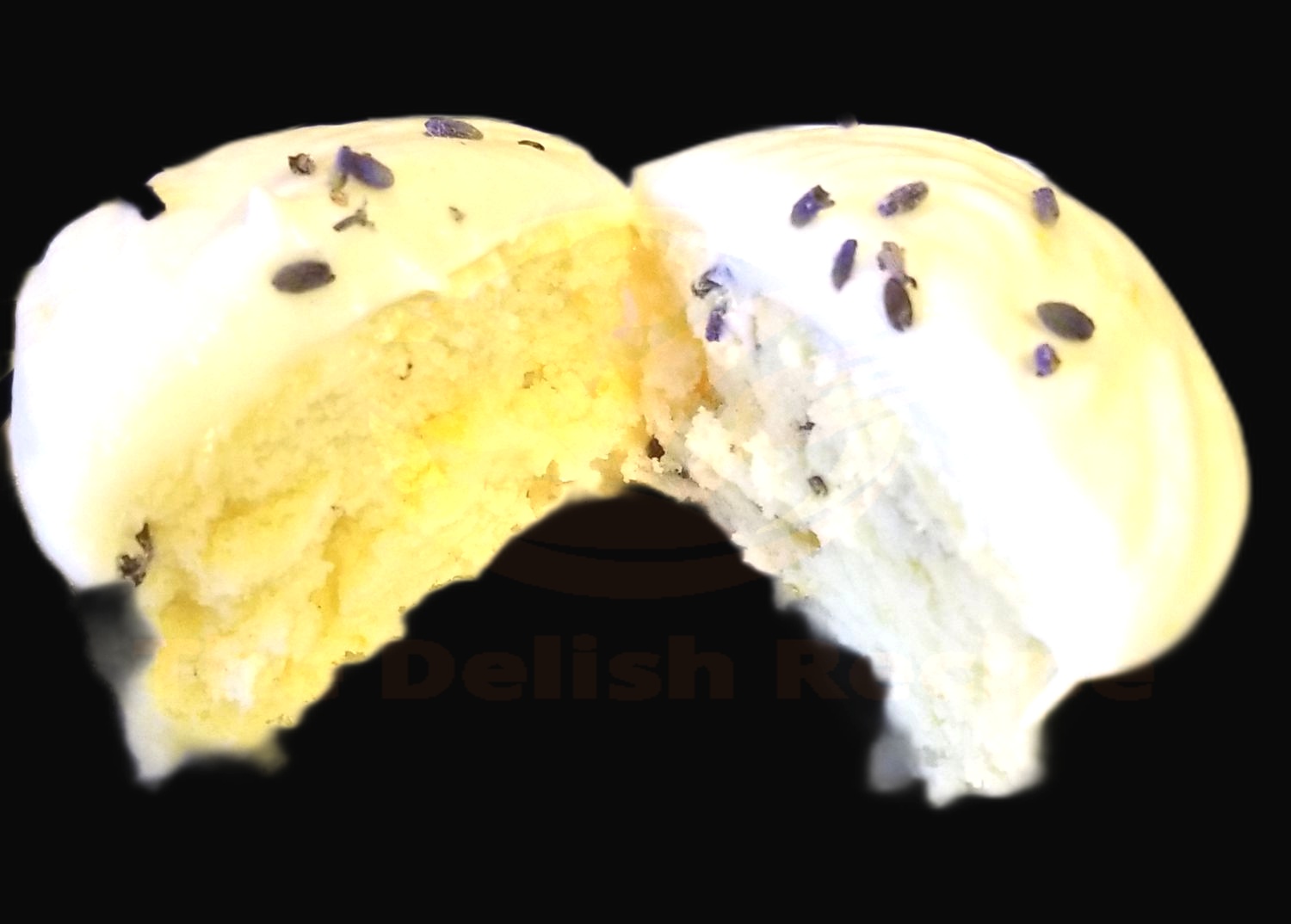 Ingredients
1 ½ cups all-purpose flour
1 teaspoon baking powder
¼ teaspoon salt
½ cup (1 stick) unsalted butter, softened
1 cup granulated sugar
2 large eggs
1 tablespoon finely grated lemon zest
1 teaspoon vanilla extract
2 tablespoons freshly squeezed lemon juice
¾ cup buttermilk
2 tablespoons dried lavender buds
Instructions
Preheat your oven to 350°F (176°C).
In a medium bowl, whisk together the flour, baking powder, and salt. Set aside.
In a large bowl, cream together the butter and sugar until light and fluffy.
Add the eggs one at a time, beating well after each addition.
Beat in the lemon zest, vanilla extract and lemon juice until combined.
Gradually add the flour mixture and the buttermilk, alternating between them and beating until just combined.
Finally, fold in the dried lavender buds.
Line a cupcake tin with paper liners, and fill each one about ¾ full with batter.
Bake for 20-25 minutes, or until a toothpick inserted into the center of a cupcake comes out clean.
Let the cupcakes cool in the tin for 10 minutes, then transfer to a wire rack to cool completely.
Enjoy your delicious lemon-lavender cupcakes!
Nutrition Facts
Calories: 350
Total Fat: 10 g
Saturated Fat: 5 g
Trans Fat: 0 g
Cholesterol: 55 mg
Sodium: 270 mg
Total Carbohydrates: 55 g
Dietary Fiber: 1 g
Total Sugars: 30 g
Protein: 5 g
What types of frosting pair best with lemon-lavender cupcakes?
When it comes to frosting for lemon-lavender cupcakes, you can't go wrong with classic buttercream. The light sweetness of the frosting complements the tartness of the lemon and the floral notes of the lavender. Plus, it's easy to dye the frosting any color you want, so you can make them look as pretty as they taste.
But if you're looking for something a little bit different, why not try cream cheese frosting? The tanginess of the cream cheese pairs perfectly with the lemon and lavender and the rich texture makes for a heavenly combination. If you're feeling adventurous, you could even try adding a few drops of lavender extract to the frosting to really bring out the flavor.
Another fantastic choice for pairing with lemon-lavender cupcakes is Swiss meringue buttercream. The light and airy texture works wonderfully with the light and fluffy cupcakes and the meringue adds a delicate sweetness that pairs perfectly with the flavors of the cupcakes.
No matter which type of frosting you choose, the combination of lemon and lavender is sure to be a hit. Whether you go with classic buttercream, cream cheese frosting, or Swiss meringue buttercream, you can't go wrong with pairing these flavors.
What ingredients make lemon-lavender cupcakes moist and flavorful?
Lemon-lavender cupcakes are divine! To make them moist and flavorful, you'll need the perfect combination of ingredients. For the base, you'll need flour, sugar, butter, eggs, baking powder, and salt. To add an extra zing, you'll want to include some lemon zest and lemon juice. To give the cupcakes that unique lavender flavor, you'll need to add in a few drops of lavender extract. For the frosting, you'll need to mix together butter, powdered sugar, and a few drops of lavender extract.
What are the flavor benefits of combining lemon and lavender in cupcakes?
The flavor combination of lemon and lavender in cupcakes is truly magical! Here are some of the delicious benefits of combining these two flavors in your cupcakes:
Sweet and Tangy: The combination of the tartness of lemon and the floral sweetness of lavender creates a unique balance of sweet and tangy flavors. This creates a cupcake that is full of flavor without being too sweet.
Floral Aroma: The combination of lemon and lavender gives a nice floral aroma to the cupcake. The delicate, yet distinct smell of lavender fills the air as the cupcakes bake.
Unexpected Surprise: While lemon and lavender may sound like an unusual combination, the end result is surprisingly delicious. The combination of the two flavors creates something unexpected and unique that will excite your taste buds!.
Perfect for Summer: The light and refreshing flavor of lemon-lavender cupcakes makes them perfect for summertime. Serve them up at your next summer gathering to give guests something fun and flavorful to enjoy.
What tips and tricks can you use to make the perfect lemon-lavender cupcake?
If you're looking for the perfect lemon-lavender cupcakes, we have some tips and tricks for you! Here's what you need to know to make the most delicious cupcakes:
Start with a good base. Use a classic yellow cake recipe, or your favorite vanilla cupcake recipe.
Add a hit of lemon. Juice, zest, or a combination of both are great options.
Get the lavender flavor just right. Use fresh or dried lavender flowers, or a teaspoon of dried lavender buds.
For an extra bit of flavor, try adding a few drops of lavender essential oil.
Don't forget the frosting! Make a simple buttercream frosting with lemon and lavender for a perfect finish.
For decoration, try topping the cupcakes with fresh lavender flowers or lemon zest.
How do you decorate lemon-lavender cupcakes to make them look extra special?
Decorating lemon-lavender cupcakes to make them look extra special is easy and fun! Here are a few simple ideas to make these sweet treats look beautiful:
Top with a simple lemon buttercream frosting and a few lavender buds.
Sprinkle the top of the cupcakes with edible glitter.
Make cupcake toppers using colorful paper and toothpicks.
Create cupcake wrappers using decorative wrapping paper or colorful tissue paper.
Place small sprigs of fresh lavender around the edges of the cupcakes.
Make fun shapes out of fondant and place them on top of the cupcakes.
Garnish with a few pieces of fresh lemon zest.