Delightful Lemon Cake Pops: A Sweet Treat For Any Occasion
As a longtime baker and lover of all things sweet, I can confidently say that my Lemon Cake Pops are the best treats you'll ever eat! These little bite-sized morsels of deliciousness are so full of zesty lemon flavor and just the right amount of sweetness that they'll have everyone wanting more. Not only are they incredibly tasty, but they're also incredibly easy to make too! So follow my directions and get ready to indulge in the perfect lemon-y treat.
Lemon Cake Pops Recipe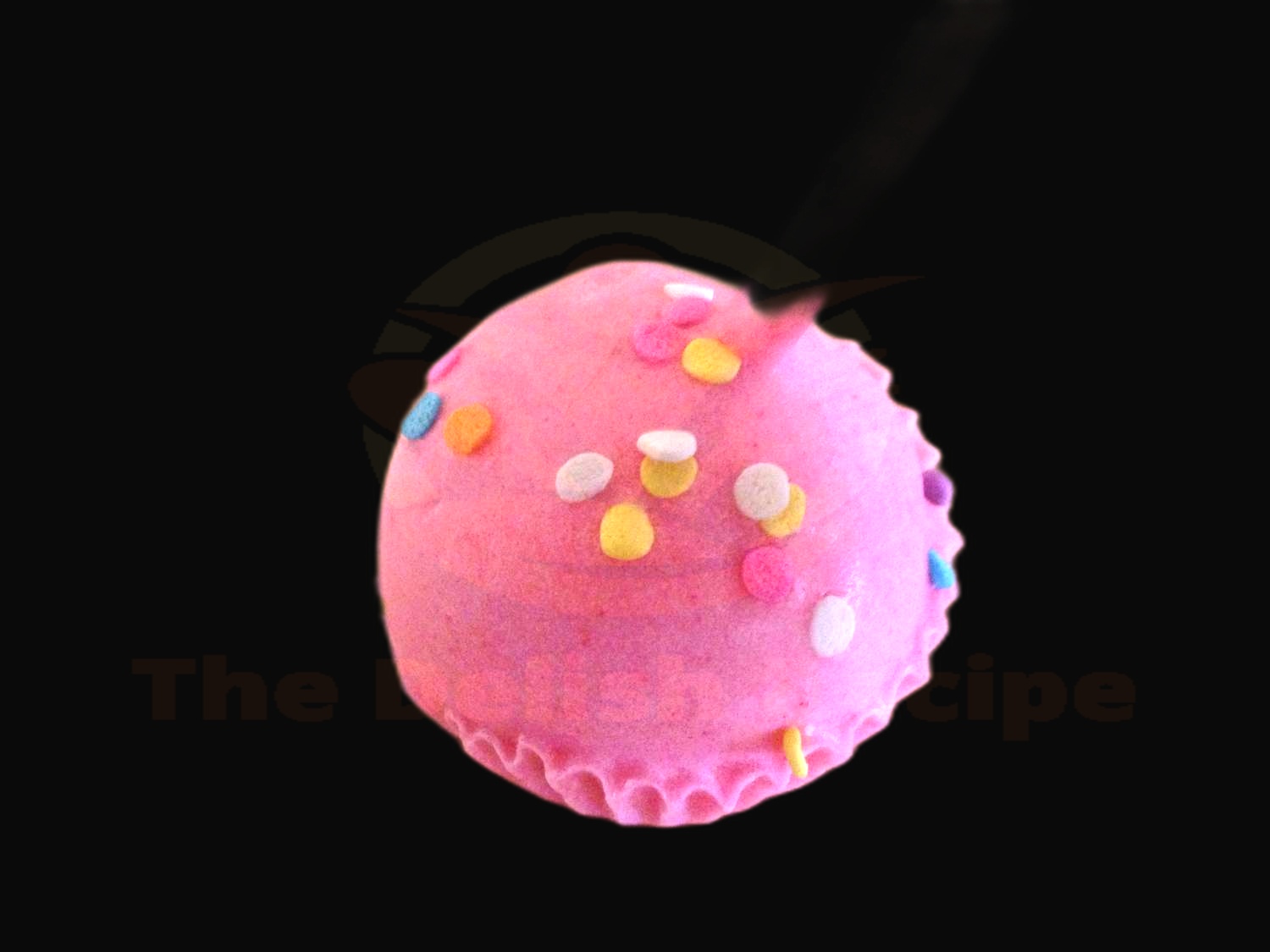 Ingredients
2 cups all-purpose flour
1 teaspoon baking powder
1/2 teaspoon baking soda
1/2 teaspoon salt
1/2 cup butter, room temperature
1 cup white sugar
2 eggs
1 teaspoon vanilla extract
1/2 cup buttermilk
2 tablespoons lemon juice
1 teaspoon lemon zest
2 tablespoons vegetable oil
2 tablespoons butter, melted
1/4 cup white sugar
Colored sprinkles (optional)
Instructions
Preheat your oven to 350°F and get ready for some delicious Lemon Cake Pops!
In a medium bowl, whisk together the flour, baking powder, baking soda, and salt.
In a large bowl, cream together the butter and 1 cup of white sugar until light and fluffy.
Beat in the eggs, one at a time, followed by the vanilla extract and buttermilk.
Add in the lemon juice and lemon zest and mix until combined.
Slowly incorporate the dry ingredients into the wet, stirring until just combined.
Grease a 9×13 inch baking pan and pour the batter into it.
Bake for 25-30 minutes, or until a toothpick inserted into the center of the cake comes out clean.
Let the cake cool completely before continuing.
Cut the cake into cubes and place them into a large bowl.
Add the melted butter and mix until all the cubes are coated.
Add the 1/4 cup of white sugar and mix until combined.
Form the cake cubes into balls and place them onto a parchment-lined baking sheet.
Melt some colored candy melts in the microwave according to the directions on the package.
Dip each cake pop into the melted candy and place them back onto the baking sheet.
Add some sprinkles, if desired.
Place the sheet in the refrigerator for about 30 minutes to allow the cake pops to firm up.
Enjoy your delicious Lemon Cake Pops!
Nutrition Facts
Calories: 270, Fat: 12g, Carbs: 36g, Protein: 4g, Cholesterol: 66mg, Sodium: 333mg, Sugar: 23g
What inspired you to make lemon cake pops?
When I tasted that first bite of warm, zesty lemon cake, I knew I had to make my own version of it. The combination of tart and sweet flavors was so tantalizing that I just couldn't resist creating my own lemon cake pops. I thought about what I could do to make it even better and that's when I decided to incorporate the traditional cake pop shape into the recipe.
It was a fun challenge to turn a classic dessert into a more portable, fun, and unique treat. I experimented with different flavors and textures to make the perfect combination. I wanted to make sure the cake pops were still moist and flavorful while still having the perfect crunchy coating on the outside.
I researched different recipes and techniques to make sure I achieved the perfect balance. I also tested out different frostings and decorations to make sure each cake pop looked as good as it tasted. After countless experiments, I finally perfected the recipe and I'm so proud of the results.
The finished product is a delicious and fun treat that is sure to bring joy to anyone who tries it. I'm so excited to share my creation with others and I hope it will inspire them to create their own unique treats.
What ingredients do you need to make the perfect lemon cake pops?
Making the perfect lemon cake pops is easy and fun! All you need is cake mix, eggs, vegetable oil, lemon extract, and some frosting.
First, you'll need to make a cake. Start by combining a box of cake mix, two eggs, and a cup of vegetable oil in a bowl and mix until combined. Next, add a teaspoon of lemon extract and mix again. Once everything is mixed, pour it into a greased cake pan and bake according to the instructions on the cake mix box.
Once the cake is done baking, let it cool before you start making the cake pops. After it's cooled, break the cake into small pieces and add a few tablespoons of frosting. Mix everything together until it's a dough-like consistency.
Now you're ready to make the cake pops. Take small pieces of the cake mixture and roll them into balls. Stick a lollipop stick in each one and place them on a baking sheet. Put the baking sheet in the freezer for about 15 minutes to let them harden.
Once the cake pops have hardened, it's time to decorate! Melt some white chocolate and dip each cake pop in it. Sprinkle with some lemon zest or other decorations and let them cool.
And there you have it – the perfect lemon cake pops! With just a few simple ingredients and a bit of patience, you can make delicious and beautiful treats that everyone will love.
How do you know when the lemon cake pops are ready to be served?
You'll know your lemon cake pops are ready to be served when you:
See that they have a golden-brown colour on the outside.
Notice that they have a light, spongy texture.
Check that they have a delicious lemon flavour.
Make sure that the cake pops have come away from the mould easily.
Follow these simple steps and you'll have perfectly cooked lemon cake pops every time. The golden-brown colour on the outside will give you a hint that your cake pops are just about ready. When you press the top of one, it should feel lightly spongy and spring back. If the cake pop doesn't have that nice lemon flavour, keep it in the oven for a few more minutes. Finally, to make sure your cake pops will look as good as they taste, make sure they're not sticking to the mould.
What is the best way to form the cake pops?
The best way to form the perfect lemon cake pops is to use a cake baller! This trusty tool is essential for making those delicious bites of goodness. With the cake baller, you'll measure out the right amounts of cake, roll it up into balls, and voila – you have the perfect lemon cake pop!
But if you don't have a cake baller, don't worry! There are other ways to make cake pops. You can use a spoon or a small measuring cup to scoop out the right amounts of cake and roll it up with your hands. If your cake is too moist, try adding some crumbled graham crackers or crushed cookies to the cake mixture to help it hold together.
No matter how you form your cake pops, make sure that you don't leave out the lemon! Zest some freshly squeezed lemon juice over the cake mixture for an extra zingy, citrusy flavor. Or, for an even sweeter treat, dip the cake pops in a lemon glaze for a delicious finish.
What kind of decoration should you use to give your lemon cake pops a special touch?
You can give your lemon cake pops a special touch with some creative decorations! Decorating these sweet treats is a great way to show off your baking skills and make them even more delicious. Here are some ideas for how to decorate your lemon cake pops:
Drizzle them with a lemon glaze. This will give them a glossy finish and a burst of citrus flavor.
Dip them in white or yellow chocolate. This will create a beautiful contrast with the bright yellow lemon cake and give the cake pops a creamy texture.
Sprinkle them with lemon zest or crushed lemon cookies. This will give them a delicious citrus flavor and a nice crunchy texture.
Decorate them with mini lemon slices or lemon wedges. This will make them look like they have been freshly picked from a lemon tree!
Use yellow and green sprinkles to create a fun and colorful polka dot effect.
These are just a few ideas for how you can give your lemon cake pops a special touch.