Delicious Lemon-Black Raspberry Bread Recipe
I'm so excited to share my favorite recipe for Lemon-Black Raspberry Bread with you! I first tried this moist and delicious bread at a friend's house and have been baking it ever since. Every time I make it, it's a hit. The combination of tart lemon and sweet black raspberries is simply irresistible. Plus, it's simple to make and requires only a few ingredients that you likely already have on hand. So, let's get baking!
Lemon-Black Raspberry Bread Recipe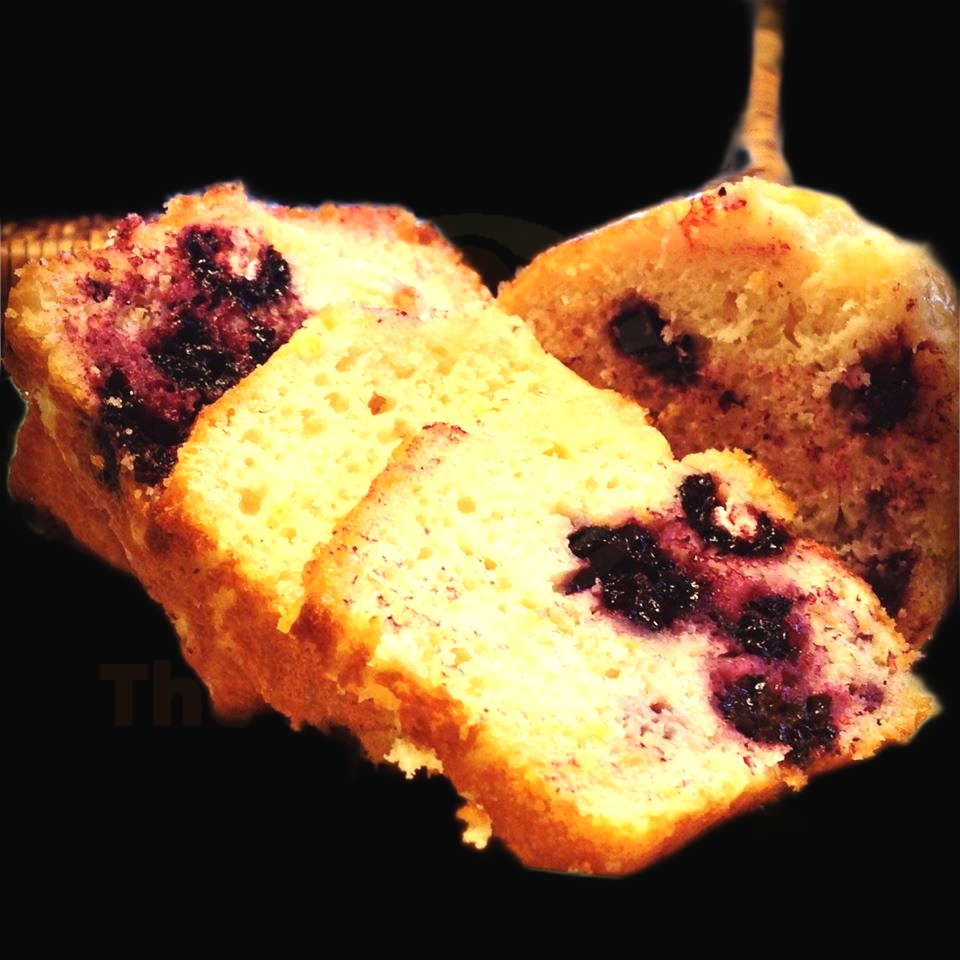 Ingredients
2 cups all-purpose flour
2 teaspoons baking powder
1 teaspoon baking soda
1/2 teaspoon salt
1/4 cup butter, softened
1 cup granulated sugar
2 eggs
1/2 cup plain Greek yogurt
1 teaspoon vanilla extract
1/3 cup freshly squeezed lemon juice
1 cup black raspberries, fresh or frozen
Instructions
Preheat your oven to 350°F and grease a 9×5 inch loaf pan with butter.
In a medium bowl, whisk together the all-purpose flour, baking powder, baking soda, and salt until combined.
In a separate bowl, cream together the butter and sugar until light and fluffy.
Add the eggs one at a time, mixing until just combined.
Add the Greek yogurt and vanilla extract, mixing until just combined.
Slowly add the flour mixture to the wet ingredients, stirring until just combined.
Add the lemon juice and black raspberries and stir gently to combine.
Pour the batter into the greased loaf pan and bake for 60 minutes.
When the bread is done, remove from the oven and let cool for 15 minutes before slicing and serving. Enjoy!
Nutrition Facts
Calories: 273 kcal
Fat: 10.5 g
Saturated Fat: 6.2 g
Carbohydrates: 37.2 g
Sugar: 20.4 g
Protein: 4.3 g
Cholesterol: 70 mg
Sodium: 362 mg
Fiber: 2.1 g
What inspired you to make this lemon-black raspberry bread?
You might be surprised to learn that the inspiration to make this delicious lemon-black raspberry bread actually came from my garden! Every summer I have a small garden that produces an abundance of fruits and vegetables and this summer was no exception. I had an abundance of fresh raspberries and lemons and wanted to find a way to use them together. After some research and experimentation, I created this wonderful recipe for Lemon-Black Raspberry Bread.
I wanted the flavors to really stand out, so I used a combination of fresh lemon juice and zest along with black raspberry jam. Then I added a special twist with a crunchy cinnamon-sugar topping. The result was a sweet and tart, moist and flavorful bread that's perfect for brunch or a mid-day snack.
The best part is that it's so easy to make! All you need is a few simple ingredients and a few minutes of your time. With this recipe, you can enjoy freshly baked lemon-black raspberry bread any day of the week.
What tips and tricks do you have to make the perfect lemon-black raspberry bread?
Get creative with your ingredients! Use a combination of white and wheat flour to get a bread that is both light and nutritious, and try adding nuts and seeds to give it a little extra crunch.
Don't be afraid to use a lot of lemon. This bread is meant to be lemony, so don't be shy with the zest and juice.
Measure your ingredients accurately. This bread is a delicate balance of ingredients, and a little variation can make a big difference.
Make sure you preheat your oven. The raspberries add moisture to the bread, so it needs a high, consistent temperature to bake properly.
Test your bread with a toothpick. When the toothpick comes out clean, your bread is done.
Let the bread cool completely before slicing. This will make it easier to get nice, even slices.
Enjoy your lemon-black raspberry bread with a cup of tea or coffee. The bright, tart flavors are the perfect accompaniment to a hot drink.
What are the health benefits of this lemon-black raspberry bread?
You'll be glad to know that this delicious lemon-black raspberry bread is not only tasty but also offers a variety of health benefits! Here are just some of the perks you can expect when you indulge in this irresistible treat:
High in dietary fiber: This bread is packed with dietary fiber that helps keep your digestion system functioning properly and helps you feel full for longer.
Low in sugar: The bread is made with natural sugar from the black raspberries, so you won't have to worry about consuming too much sugar.
Rich in antioxidants: The black raspberries in the bread provide an abundance of antioxidants which can help protect against cell damage and reduce the risk of certain diseases.
Good source of Vitamin C: The lemon in the bread is a good source of Vitamin C, which helps to boost your immune system and can even help to reduce the symptoms of colds and flu.
Gluten-free: This bread is gluten-free, which means it is suitable for those following a gluten-free diet.
How does this lemon-black raspberry bread compare to other bread recipes?
This lemon-black raspberry bread is out of this world! It's unlike any other bread recipe you've ever tried. Here's why:
It's incredibly moist and flavorful, thanks to the combination of lemon, black raspberry, and other ingredients.
The texture is fluffy and light, making it a perfect treat for any occasion – from a picnic to a fancy dinner.
The addition of lemon and black raspberry gives the bread a unique and tantalizing flavor that will keep you coming back for more.
The recipe is easy to make and requires minimal effort, so you can whip it up in no time.
It's a great way to use up any leftover lemons or raspberries you might have in your fridge.
In short, this lemon-black raspberry bread is sure to be a hit with everyone.
What do you love about the combination of lemon and black raspberry in this recipe?
You're going to love the combination of lemon and black raspberry in this Lemon-Black Raspberry Bread recipe! The tart flavors of fresh lemon and sweet black raspberry pair perfectly together, and the combination creates a delicious and unique flavor that you won't find in many other recipes. The tartness of the lemon is balanced out by the sweetness of the black raspberry, and the combination makes for a sweet and tart flavor that's hard to beat. Not only that, but the natural oils from the lemon and black raspberry add moisture to the bread, making it incredibly soft and moist.
How can this lemon-black raspberry bread be served?
You can serve this delicious lemon-black raspberry bread in a variety of ways! Slice it and serve it with a cup of coffee or tea for breakfast or brunch. Or, make some buttery toast by toasting a slice and spreading it with butter. You can also enjoy it with a savory spread like cream cheese or hummus. If you're looking for a sweet treat, you can slice the bread, spread it with butter, and drizzle it with honey or your favorite nut butter.
What other ingredients could be used to make a unique twist on this lemon-black raspberry bread?
You can get creative with a unique twist on lemon-black raspberry bread! Here are some possibilities for ingredients to try out:
Swap out the lemon for orange or lime juice for a citrusy surprise.
If you like nuts, add some chopped walnuts for crunch and nutty flavor.
Try out various types of berries in addition to the black raspberries, like strawberries, blueberries, or blackberries.
Spice things up by adding a pinch of cinnamon or nutmeg.
Use a different type of flour, like almond, coconut, or oat flour.
Get creative with the sweetener and try out honey, maple syrup, or agave nectar.
For an indulgent twist, add some dark chocolate chips to the batter.