Deliciously Moist Jasmine Tea Cake Recipe
I have to admit, I'm no master baker, but I have discovered a secret weapon to bake the perfect cake every time – Jasmine Tea Cake. From the moment I tried this recipe, I was hooked. It's light, airy, and not too sweet – just the way I like it. Plus, I love the subtle floral flavor that comes from the jasmine tea. This cake is sure to become a regular in my kitchen!
Jasmine Tea Cake Recipe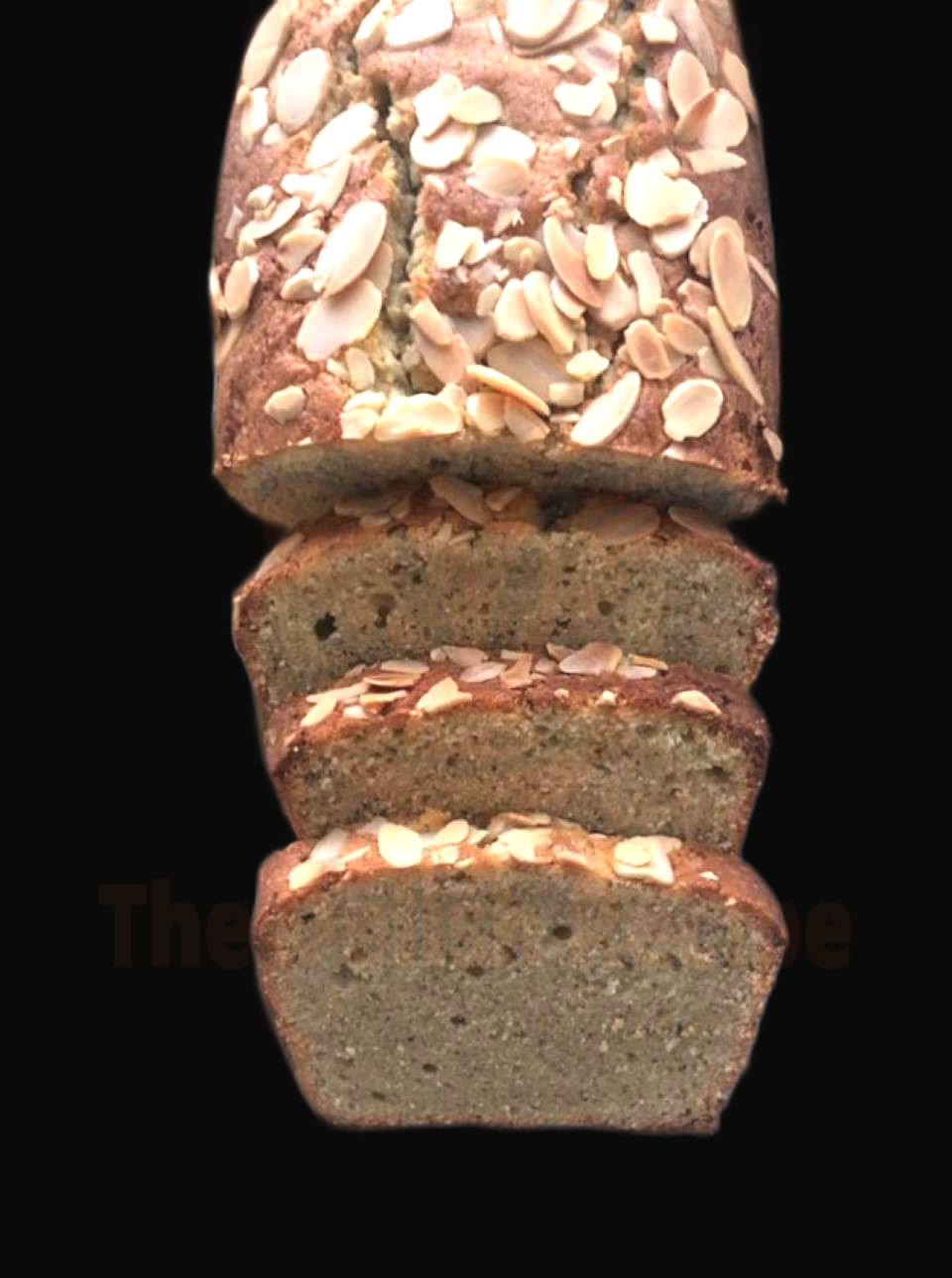 Ingredients
2 cups all-purpose flour
1 teaspoon baking powder
1 teaspoon baking soda
1 teaspoon ground cinnamon
½ teaspoon ground nutmeg
¼ teaspoon ground cloves
¾ cup unsalted butter, softened
1 cup granulated sugar
2 large eggs
1 teaspoon pure vanilla extract
1 cup buttermilk
½ teaspoon jasmine tea leaves, finely ground
Powdered sugar, for garnish (optional)
Instructions
Let's get started with making this delicious Jasmine Tea Cake!
Start by preheating your oven to 350°F.
In a medium bowl, whisk together the flour, baking powder, baking soda, cinnamon, nutmeg, and cloves.
In a separate bowl, cream together the butter and granulated sugar until light and fluffy.
Beat in the eggs, one at a time, until fully combined.
Add the vanilla extract, followed by the buttermilk and the jasmine tea leaves.
Gradually add the dry ingredients to the wet ingredients and mix until just combined.
Grease and flour a 9-inch round cake pan and pour the batter into the pan.
Bake for 60 minutes, or until a toothpick inserted in the center comes out clean.
Allow the cake to cool for 35 minutes before removing it from the pan.
Dust with powdered sugar for a pretty presentation, if desired.
And there you have it! Enjoy your delicious Jasmine Tea Cake.
Nutrition Facts
Calories: 400
Fat: 18g
Carbs: 52g
Protein: 7g
Sodium: 270mg
Sugars: 27g
What makes jasmine tea cake a unique dessert?
When it comes to unique desserts, Jasmine Tea Cake stands out from the crowd! This amazing treat combines the fragrant aroma of jasmine tea with a light, fluffy cake that is the perfect ending to any meal. The balance of flavors and textures is truly something special.
What makes Jasmine Tea Cake so special? It starts with the jasmine tea in the recipe, which gives the cake its distinct flavor. The tea is combined with lemon juice, sugar, and a few other ingredients to create a wonderfully sweet and slightly tart flavor. On top of that, the cake has a light and fluffy texture that melts in your mouth.
In addition to its unique flavor, Jasmine Tea Cake also offers a range of health benefits. The tea itself is a rich source of antioxidants and has been used in traditional Chinese medicine for centuries. The lemon juice and sugar used in the recipe also add a touch of Vitamin C to the cake, making it a healthier choice than some other desserts.
Jasmine Tea Cake is a wonderful dessert that is sure to please everyone. Its unique flavor and texture, combined with its health benefits, make it a truly special treat.
What other recipes can be made with jasmine tea?
If you're looking for other recipes to use with jasmine tea, you're in luck! Jasmine tea is a wonderfully versatile ingredient that can be used in a variety of sweet and savoury dishes. From muffins to curries, jasmine tea can add a unique and exotic flavour to your cooking. Let's take a look at some of the delicious recipes you can make with jasmine tea.
For something sweet, why not try jasmine tea muffins? These muffins are fluffy and moist, and the jasmine tea adds a lovely floral aroma. The recipe is easy to follow, so even novice bakers can give it a go. Or, for a more indulgent treat, why not make a jasmine tea and honey cake? This cake is moist and tender, with a subtle hint of jasmine tea and the sweetness of honey. It's a perfect accompaniment to afternoon tea or an elegant dessert.
Jasmine tea can also be used in savoury dishes. For a flavourful and healthy option, try a jasmine tea-infused vegetable curry. The jasmine tea brings out the sweetness of the vegetables, while the fragrant spices give it a kick. It's a great way to use up any leftover vegetables you have in the fridge. If you're looking for an even heartier meal, try making a jasmine tea-braised pork belly. The flavourful pork is cooked to perfection in a savoury jasmine tea marinade, creating a dish that's both comforting and delicious.
As you can see, there are lots of recipes you can make with jasmine tea. Whether you're looking for a sweet or savoury dish, you can always count on jasmine tea to add an exotic and fragrant flavour.
What are the health benefits of jasmine tea?
Jasmine tea has a delightful taste and aroma, but did you know that it also offers some amazing health benefits? Here's a look at some of the ways that jasmine tea can improve your health:
Improved Digestion: Jasmine tea is known for its calming effects on the stomach, making it great for those who suffer from indigestion or bloating. It also helps to improve the absorption of nutrients, which can help your body get the most out of the food you eat.
Reduced Stress Levels: The antioxidants in jasmine tea can help to relax the body and mind, reducing stress levels and promoting a sense of wellbeing. It's also a great way to unwind after a long day.
Better Sleep: The calming effects of jasmine tea can also help to improve sleep quality, leaving you feeling rested and energized in the morning.
Immune System Boost: Jasmine tea is packed with antioxidants, which can help to boost the immune system and ward off illnesses.
Improved Heart Health: Studies have shown that drinking jasmine tea can help to reduce bad cholesterol levels, as well as reduce inflammation and oxidative stress, which can help protect your heart health.
How to choose the best jasmine tea for the cake?
First, determine how much jasmine tea you need for your cake. If you're making a simple one-layer cake, a small amount of jasmine tea should do the trick. However, if you're making a more elaborate cake, you may need to use more.
Consider the type of jasmine tea you want to use. If you're looking for a subtle flavor, opt for a milder variety like green jasmine tea. If you're looking for a stronger flavor, you may want to try a more robust variety like jasmine pearl tea.
Think about the texture of the jasmine tea. If you want the cake to be light and fluffy, opt for a finer variety of jasmine tea. If you want the cake to be more dense and robust, choose a coarser variety.
Taste the tea before you use it in your cake. You'll want to make sure you're using a high-quality tea that has an enjoyable flavor.
If you're using a premium variety of jasmine tea, consider adding a few drops of jasmine extract to the mix. This will give the cake a more intense flavor.
How to store jasmine tea cake for maximum freshness?
Storing jasmine tea cake for maximum freshness is easy and rewarding! Follow these simple tips to enjoy a freshly-baked delicacy every time:
Wrap the cake in wax paper or aluminum foil, or place it in an airtight container. This will help keep the moisture in and keep the cake fresh.
Place the wrapped or containerized cake in a cool and dry place, away from direct sunlight.
Do not refrigerate the cake. This could cause the cake to dry out and lose its flavor.
If you want to keep the cake for more than a few days, you can store it in the freezer. Wrap it in plastic wrap or an airtight container before freezing.
To thaw, let the cake sit at room temperature for a few hours before serving.