A Little Bit Of Irish Luck: An Irish Whiskey Cocktail
Hey everyone! I'm here with a delicious Irish Whiskey Cocktail recipe. This is one of my favorite drinks and I always get request to make it when I'm hosting a party. It's a classic Irish whiskey cocktail recipe that is made with ingredients like whiskey, sugar, and angostura bitters. This cocktail is perfect for any occasion and is sure to leave your guests wanting more. So, let's get started!
Irish Whiskey Cocktail Recipe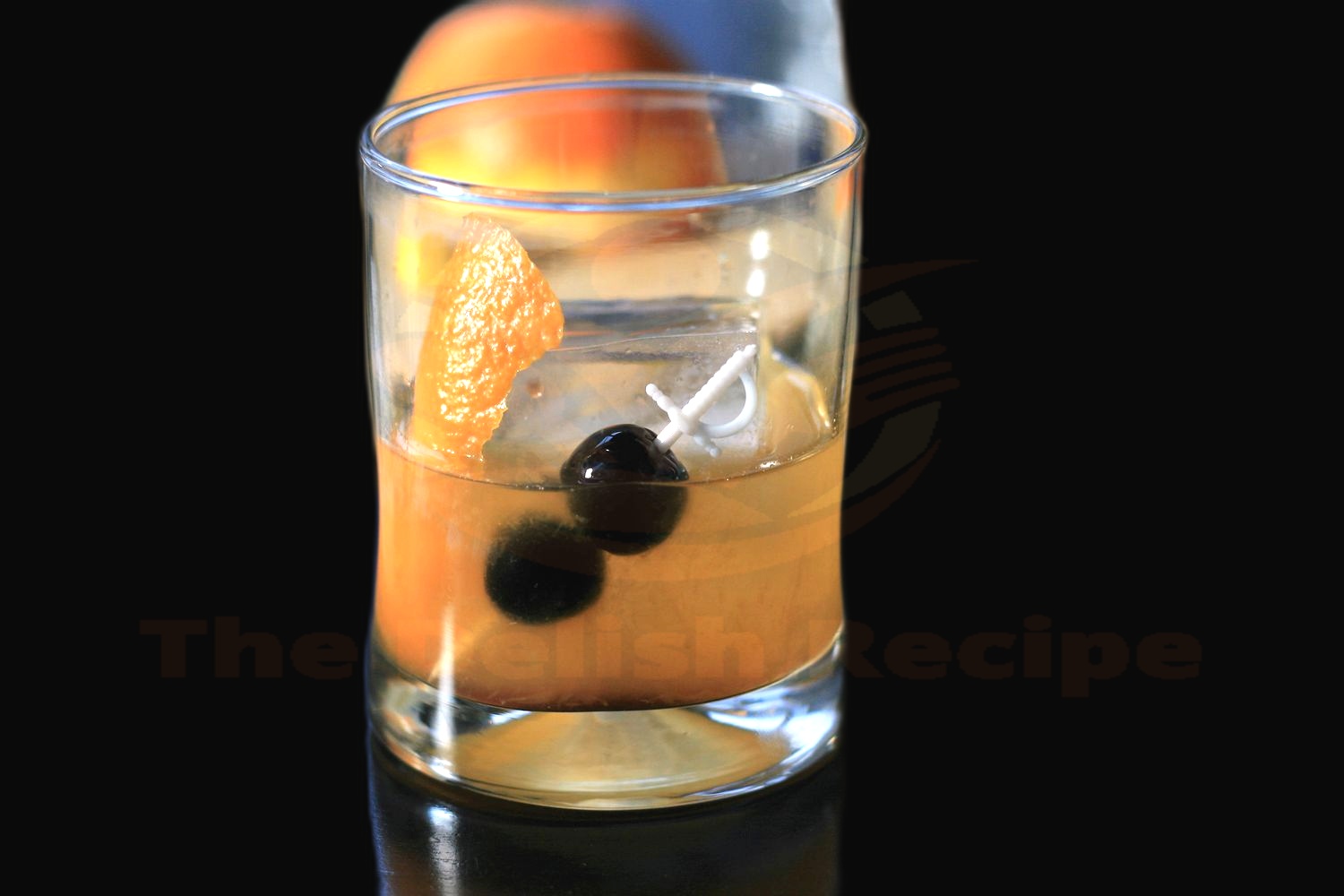 Ingredients
3 ounces Irish whiskey
3 ounces freshly squeezed lemon juice
1 teaspoon superfine sugar
2 ounces soda water
3 lemon wedges, for garnish
Instructions
Gather all the necessary ingredients and supplies: 3 ounces Irish whiskey, 3 ounces freshly squeezed lemon juice, 1 teaspoon superfine sugar, 2 ounces soda water, 3 lemon wedges for garnish.
Place the whiskey, lemon juice, and sugar in a shaker and shake vigorously for 30 seconds.
Fill a glass with ice cubes and pour the whiskey mixture over the ice.
Top with the soda water and stir gently.
Garnish with the lemon wedges and serve.
Enjoy your Irish Whiskey Cocktail! It's the perfect refreshing drink for any occasion! Cheers!
Nutrition Facts
Calories: 190
Total Fat: 0g
Cholesterol: 0mg
Sodium: 7mg
Total Carbohydrate: 12g
Sugar: 9g
Protein: 0g
What is irish whiskey and how does it differ from other whiskeys?
Irish Whiskey is a unique type of whiskey made exclusively in Ireland. It has a distinct flavor profile that is full-bodied and rich, with a smooth finish. Irish Whiskey typically has a light, sweet flavor, which sets it apart from other whiskeys. The whiskey is made with malted barley, dried oats, wheat, and maize. It is then aged in oak casks, usually for a minimum of three years, though some may be aged for up to twenty years. The aging process gives the whiskey its signature flavor, as the wood helps to mellow and round out the flavors.
The distillation process for Irish Whiskey is also distinct from other whiskeys. It is triple-distilled in copper pot stills, which gives it a distinctively smooth texture and flavor. The whiskey is then blended and bottled, and the final product is a smooth, flavorful whiskey with a unique flavor profile.
Irish Whiskey is a beloved spirit, and it can be enjoyed in a variety of ways. It is often served neat or on the rocks, but it is also widely used in cocktails. An Irish Whiskey Cocktail can be made with Irish Whiskey, sweet vermouth, and a dash of bitters. It is a smooth and flavorful cocktail that is sure to please any whiskey fan.
Irish Whiskey is a unique and flavorful whiskey that stands out from other types of whiskey. Its unique flavor profile and smooth texture make it a great choice for cocktails.
What tips can you offer to make an irish whiskey cocktail at home?
Start with a good quality whiskey. Experienced whiskey drinkers will be able to recognize the subtle nuances of a fine whiskey, so it's worth investing in a bottle.
Make sure the whiskey is cold before you use it. This will help to bring out the flavors of the whiskey.
Choose a mixer that will compliment the whiskey. Popular mixers include ginger ale, club soda, and cola.
Add a few drops of bitters to the mix. A small amount of bitters can help to enhance the flavor of the whiskey and give the drink a more complex taste.
If you want to add some sweetness to your cocktail, try adding a dash of simple syrup.
Experiment with different garnishes. Orange or lemon slices, cherries, or mint leaves can all be used to add a bit of flavor and color to your drink.
Don't forget to stir your drink. Stirring your cocktail will help to combine all the flavors and create a balanced drink.
Serve your cocktail in a chilled glass. This will help to keep your drink cold and will add a touch of elegance to your beverage.
Enjoy your drink! A good whiskey cocktail takes some time and effort to make, so make sure to enjoy the fruits of your labor.
What makes an irish whiskey cocktail special?
Irish whiskey cocktails are special for a number of reasons. Firstly, the whiskey itself has a unique flavor and aroma, typically being smooth and sweet with hints of fruit, spice, and even chocolate. Secondly, the addition of Irish whiskey to a cocktail adds a certain depth and complexity of flavor that can't be replicated with any other spirit. Finally, and perhaps most importantly, Irish whiskey cocktails have a certain je ne sais quoi that can't be put into words—it's the kind of drink that leaves you wanting more. There's something special about an Irish whiskey cocktail that can't be found in any other whiskey-based drink.
What are some of the most popular irish whiskey cocktails?
If you're looking for a delicious and unique way to enjoy Irish whiskey, then you've come to the right place! Irish whiskey is a versatile spirit that can be used to make a wide range of cocktails, and we've rounded up some of the most popular recipes to get you started. From the classic Irish Coffee to the refreshing Irish Mule, these are the Irish whiskey cocktails that everyone is talking about.
The Irish Coffee is an iconic drink made with Irish whiskey, coffee, sugar, and cream. It's the perfect marriage of sweet and strong, and it's a great way to warm up on a cold winter's night.
The Irish Mule is a modern take on the classic Moscow Mule. It's made with Irish whiskey, ginger beer, lime juice, and lime wedges. It's easy to make and always a crowd pleaser.
The Irishman's Delight is a simple and delicious cocktail. It's made with Irish whiskey, orange juice, grenadine, and a dash of bitters. This fruity drink is sure to be a hit with your friends.
The Irish Sling is a classic cocktail that combines Irish whiskey, orange liqueur, lemon juice, and soda water. It's the perfect beverage for a warm summer night.
Finally, the Irish Eyes Cocktail is a delicious twist on a traditional whiskey sour. It's made with Irish whiskey, lime juice, and a simple syrup, and it's garnished with a cherry. This tasty concoction is sure to be a favorite.
These are just a few of the most popular Irish whiskey cocktails. With a little creativity and experimentation, you can create your own unique drinks to enjoy with friends and family.
What food pairings work best with an irish whiskey cocktail?
When it comes to Irish whiskey cocktails, the possibilities are practically endless. Whether you're a fan of classic whiskey cocktails like an Irish Whiskey Sour or an Irish Coffee, or you prefer something more innovative and creative, there are plenty of food pairings that will take your cocktail experience to the next level. Here are a few of our favorite food pairings for Irish whiskey cocktails:
Cheese and Charcuterie: Cheese and charcuterie are a classic pairing with whiskey cocktails. Go for a combination of lightly-aged and strongly-flavored cheeses, like aged cheddar and blue cheese, along with a variety of cured meats.
Smoked Salmon: Smoked salmon is a great pairing for Irish whiskey cocktails. The smoky flavor complements the spirit perfectly, and it adds an interesting contrast to the sweetness of the whiskey.
Grilled Vegetables: Grilled vegetables are a great way to add some savory flavors to your cocktail hour. Try grilling up some peppers, mushrooms, and onions for a delicious snack.
Dark Chocolate: If you're looking for something sweet to pair with your Irish whiskey cocktail, dark chocolate is always a great choice. The bitterness of the chocolate complements the whiskey perfectly and adds some sweetness without being too overwhelming.
These are just a few of the great food pairings that work well with Irish whiskey cocktails.