Easy Horseradish Chicken Sheet Pan Dinner Recipe
I'm a big fan of easy, one-pan meals, so when I stumbled upon this Horseradish Chicken Sheet Pan dinner, I knew I had to give it a try. As an added bonus, the horseradish gives this dish an extra kick of flavor. Plus, with everything cooked on a single sheet pan, there's no need to worry about a big mess in the kitchen. The combination of tender chicken, crispy potatoes, and juicy tomatoes is truly something special. Try it out for yourself and see why I love it so much!
Horseradish Chicken Sheet Pan Dinner Recipe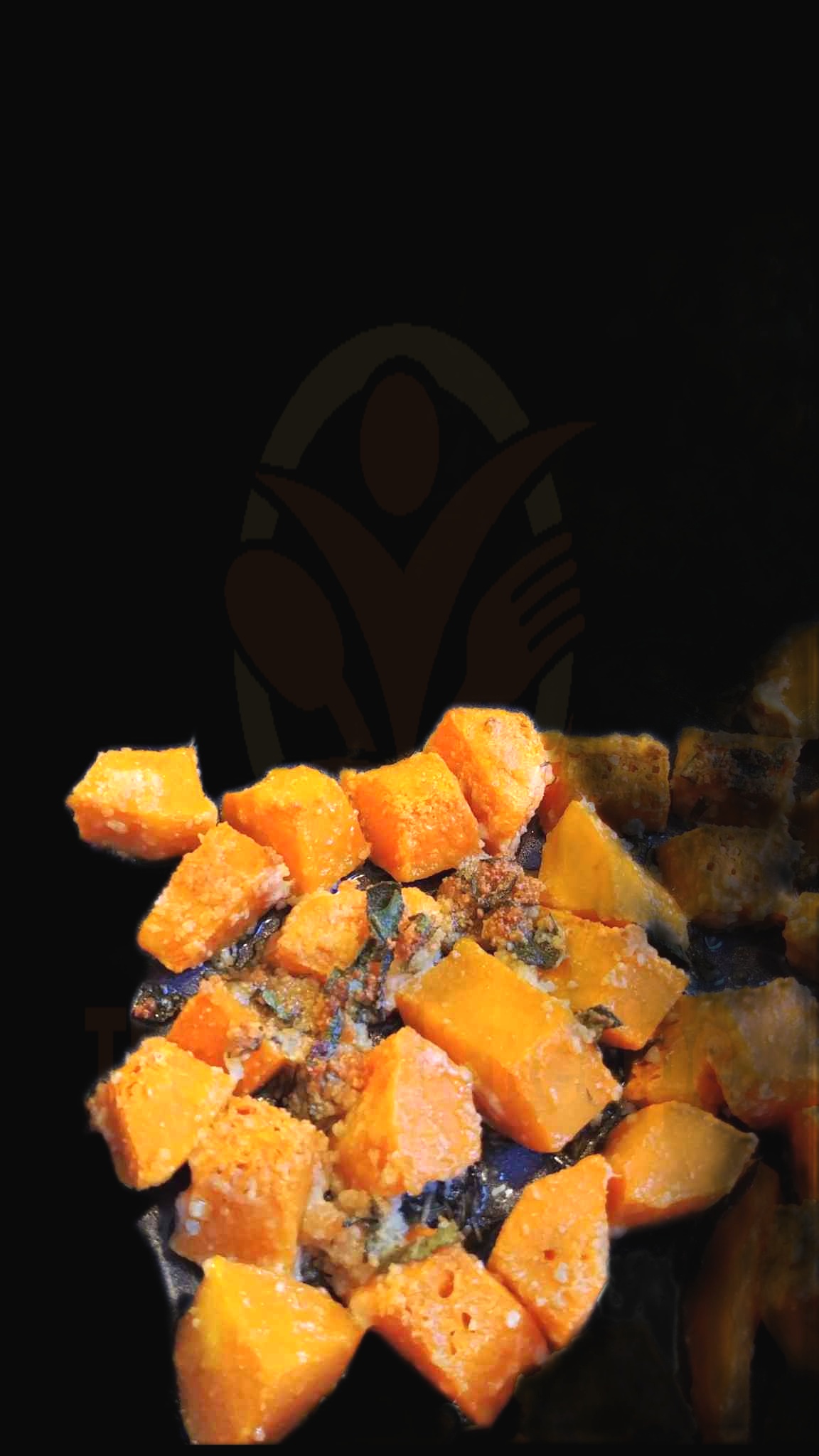 Ingredients
3 boneless, skinless chicken breasts
1 ½ tablespoons olive oil
2 tablespoons prepared horseradish
2 teaspoons paprika
1 teaspoon garlic powder
1 teaspoon onion powder
Salt and pepper, to taste
3 cups baby potatoes
2 cups green beans
1 lemon, sliced into rounds
Instructions
Preheat your oven to 375 degrees.
In a small bowl, mix together the horseradish, paprika, garlic powder, and onion powder.
Place chicken breasts in a shallow baking dish, and spread the olive oil evenly over them.
Sprinkle the horseradish mixture over the chicken breasts, and season with salt and pepper.
Arrange the baby potatoes, green beans, and lemon slices around the chicken breasts.
Place the baking dish in the preheated oven, and bake for 40 minutes.
Let the dish cool for 20 minutes before serving.
Enjoy your delicious Horseradish Chicken Sheet Pan Dinner!
Nutrition Facts
Calories: 250
Fat: 8 g
Carbohydrates: 25 g
Protein: 20 g
Sodium: 230 mg
Cholesterol: 50 mg
What makes horseradish chicken sheet pan dinner so special?
Horseradish Chicken Sheet Pan Dinner is a special dish because it combines a unique and flavorful combination of ingredients that can't be found in any other dish. The horseradish, combined with the garlic, lemon, and oregano, creates an unforgettable flavor that will have your mouth watering for more. The chicken is cooked to perfection, and the vegetables are roasted to perfection, making for an amazing meal. Plus, the entire dish is made in one pan, making for a quick and easy clean-up.
How do you make sure the chicken and vegetables are cooked evenly?
Cooking a delicious and balanced sheet pan dinner can be a breeze! Here are a few tips for making sure your Horseradish Chicken Sheet Pan Dinner comes out perfectly every time:
Preheat your oven to the specified temperature before adding your ingredients. This ensures they'll cook at the same rate and be done at the same time.
Cut your vegetables into evenly-sized pieces. This will help them cook evenly and ensure they're not too crunchy or too soggy.
Flip your chicken halfway through cooking. This will help ensure both sides are cooked evenly.
When your vegetables are cooked to your desired doneness, take the pan out of the oven and let it cool before serving. This will help the vegetables retain their flavor and texture.
What are the benefits of making a sheet pan dinner?
The Benefits of Making a Sheet Pan Dinner:
Time-saving: Sheet pan dinners are quick and easy to make, allowing you to spend less time in the kitchen and more time enjoying your meal.
Portion control: Making a sheet pan dinner is a great way to control portion sizes, as all of the components of the meal are on one pan.
Versatile: Sheet pan dinners can be customized to fit your tastes and dietary needs, making them perfect for everyone.
Nutritional: Sheet pan dinners are naturally lower in calories, fat, and sodium than traditional meals, helping you to maintain a healthy diet.
Clean-up: Clean-up is a breeze, as all of the dishes from the meal are easy to wash and put away.
What are some tricks to create a delicious and flavorful dish?
Creating a delicious and flavorful dish doesn't have to be complicated! For a flavorful and easy chicken dinner, try this Horseradish Chicken Sheet Pan Dinner. Here are some tricks to help you make it extra delicious:
Use a marinade. Marinades are a great way to infuse flavor into your chicken. For this dish, create a marinade by combining horseradish, garlic, olive oil, Dijon mustard, and lemon juice. Let the chicken sit in the marinade for at least one hour for maximum flavor.
Roast the vegetables. Roasting vegetables in the oven brings out their natural sweetness and adds a hint of smokiness. Toss the vegetables with some olive oil, salt, and pepper and spread them evenly on a baking sheet. Roast them for about 20 minutes before adding the chicken.
Add herbs and spices. Herbs and spices are an easy way to add flavor to your dish. For this dish, try adding a bit of dried oregano, thyme, and paprika.
Don't overcook the chicken. Overcooked chicken can be dry and flavorless, so make sure not to overcook it. Check the internal temperature with a meat thermometer. Once it reaches 165°F, the chicken is done.
What side dishes pair well with horseradish chicken sheet pan dinner?
If you're looking for the perfect side dishes to compliment your horseradish chicken sheet pan dinner, you're in luck! Horseradish chicken is a simple and flavorful dish that pairs well with a variety of sides, from roasted vegetables to creamy mashed potatoes. Here are some of our favorite side dishes to serve alongside your horseradish chicken sheet pan dinner.
Roasted Vegetables: Roasted vegetables are a classic choice for any sheet pan dinner, and they pair incredibly well with the bold flavor of horseradish chicken. Toss together some carrots, peppers, onions, and potatoes with a bit of olive oil and your favorite seasonings, then spread them on the sheet pan alongside your chicken. The vegetables will roast perfectly while the chicken cooks and you'll have a complete meal in no time.
Creamy Mashed Potatoes: For a comforting side dish, try some creamy mashed potatoes. The creamy texture and mild flavor of mashed potatoes will help to balance out the bold spice of horseradish chicken. To make your mashed potatoes even creamier, consider adding a bit of cream cheese or butter.
Rice Pilaf: If you're looking for something a bit heartier, try a flavorful rice pilaf. Rice pilaf is an easy side dish that pairs perfectly with horseradish chicken. Simply cook some long-grain white rice with chicken broth, garlic, and your favorite herbs and spices. The result will be a flavorful and filling side dish that's a great accompaniment to your sheet pan dinner.
Farro Salad: For a light and healthy side, try a farro salad. Farro is a wonderful grain with a nutty flavor and chewy texture that goes great with horseradish chicken. To make your salad, combine cooked farro with some diced vegetables, fresh herbs, and a light vinaigrette. This easy side dish is full of flavor, and it's sure to be a hit at your dinner table.
These are just a few of the many side dishes that pair well with horseradish chicken sheet pan dinner. With these simple and flavorful sides, you'll have a delicious dinner that's sure to please all of your guests.