Easy Homemade Marshmallow Recipe For Kids And Adults
When I was a kid, nothing felt more like pure bliss than biting into a warm, freshly-made marshmallow. I remember the way the sugary treat would melt in my mouth and the way my eyes would light up with delight. Making homemade marshmallows has been a favorite activity of mine ever since, and now I'd like to share my recipe with you! So get ready to create your own delicious marshmallows and let the memories of the past come flooding back.
Homemade Marshmallow Recipe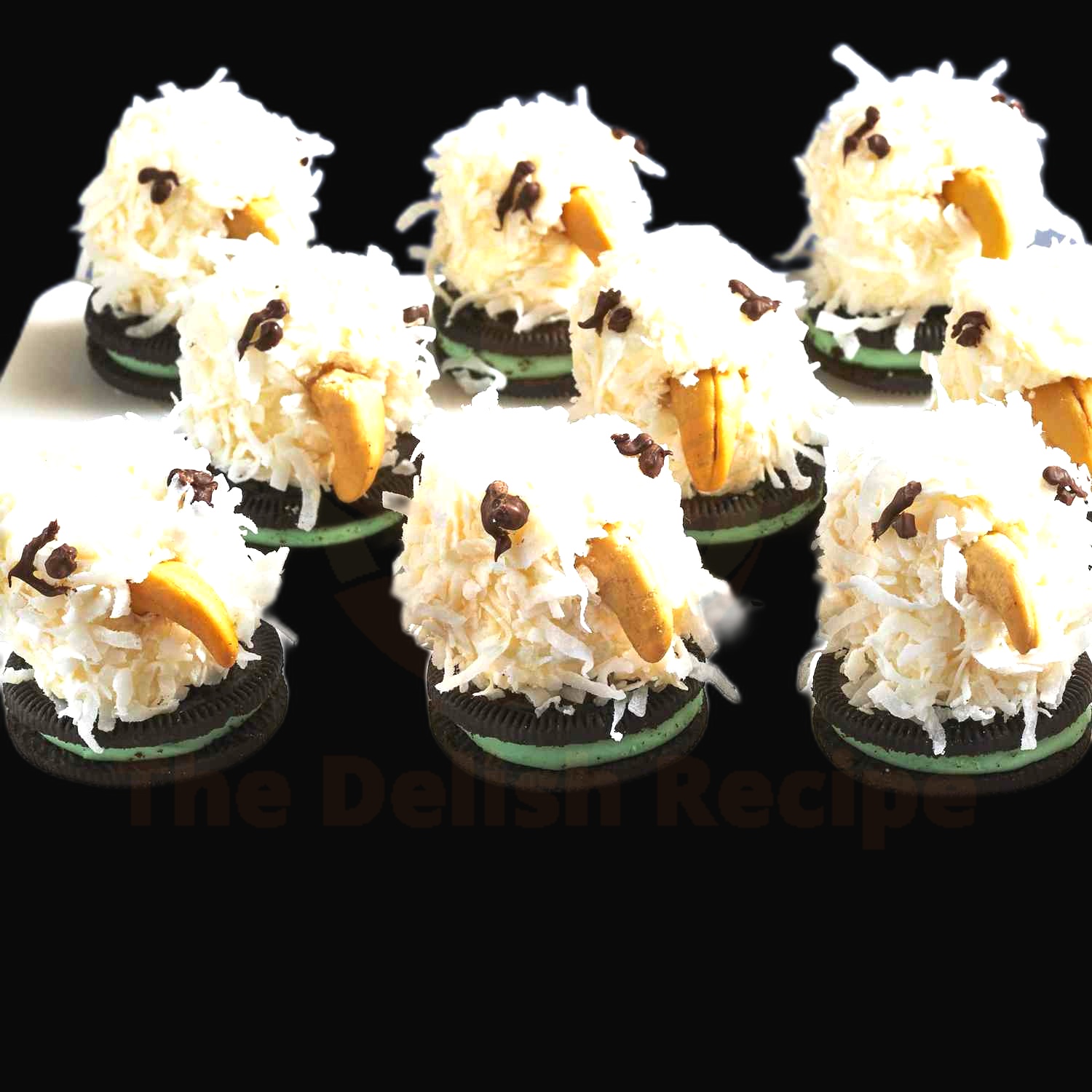 Ingredients
3/4 cup granulated sugar
1/4 cup light corn syrup
1/4 cup water
2 teaspoons unflavored gelatin
2 egg whites
1 teaspoon pure vanilla extract
Pinch of salt
Powdered sugar for dusting
Instructions
Let's make some delicious homemade marshmallows! First, you'll need to get all your ingredients together: 3/4 cup of granulated sugar, 1/4 cup of light corn syrup, 1/4 cup of water, 2 teaspoons of unflavored gelatin, 2 egg whites, 1 teaspoon of pure vanilla extract, and a pinch of salt.
Start by combining the granulated sugar, light corn syrup, and water in a small saucepan. Place the saucepan on the stove and heat it over medium heat until the sugar has dissolved.
Once the sugar has dissolved, add the gelatin and stir until fully combined. Remove the pan from the heat and set aside.
In a separate bowl, combine the egg whites, vanilla extract, and pinch of salt until stiff peaks form.
Slowly add the sugar mixture to the egg whites, stirring constantly.
Pour the mixture into a greased 9×13 inch pan and spread it evenly with a spatula.
Let the marshmallow set for 30 minutes.
Dust the top with powdered sugar and cut into squares.
Enjoy your homemade marshmallows!
Nutrition Facts
Calories: 222
Total Fat: 0.3g
Sodium: 48mg
Total Carbohydrates: 55.4g
Sugars: 53.1g
Protein: 4.4g
What are the best ways to enjoy homemade marshmallows?
The best way to enjoy homemade marshmallows is to get creative and have fun! Whether you're making them from scratch or using a store-bought kit, marshmallows can be the perfect base for a variety of sweet creations. Here are some of the top ways to enjoy your homemade marshmallows.
Roasting: Nothing beats the classic way of enjoying marshmallows – roasted around an open fire. Roasting marshmallows is a fun activity to do with friends and family and you can add some extra flavor by rolling your marshmallows in a mix of cinnamon, sugar, and cocoa powder before roasting.
Chocolate Dipped: Dip your marshmallows in melted chocolate and add some sprinkles for a delicious treat. The combination of smooth chocolate and soft marshmallow makes for a heavenly snack.
S'mores: Who doesn't love a classic s'more? Make your own version by layering a graham cracker, chocolate, and marshmallow for a delicious snack.
Hot Chocolate: Add homemade marshmallows to your favorite hot chocolate for an extra sweet treat.
Ice Cream: Top your favorite ice cream with freshly made marshmallows for a delightful dessert.
Cereal Treats: Make your own version of Rice Krispie treats by using marshmallows instead of the traditional ones.
Homemade marshmallows are an incredibly versatile treat and can be enjoyed in a variety of different ways.
What equipment is necessary to make marshmallows at home?
Making marshmallows at home is incredibly easy and requires very little in the way of equipment! All you need to get started is a few basic kitchen items. The most important tool for making marshmallows is a stand mixer. It's important to use one that has enough power to whip the marshmallow fluff until it is light and airy. You'll also need a bowl, whisk, and rubber spatula. A 9×13 inch baking pan or dish will be used to pour the mixture into and let it set. Finally, a candy thermometer is helpful to ensure the marshmallow mixture reaches the right temperature before pouring.
What are the benefits of making marshmallows at home?
Making your own marshmallows at home has a ton of advantages!
It's surprisingly easy to do and you don't need any special equipment. All you need are a few basic ingredients, some patience and a bit of creativity.
You get to control the sweetness and the flavor of your own marshmallows. You can add whatever you like to make them unique, such as chocolate chips, nuts, and sprinkles.
Homemade marshmallows are free of preservatives, artificial colors, and other additives, so you know exactly what you're eating.
Making marshmallows is an enjoyable and creative activity that the whole family can join in on.
You get to enjoy the marshmallows you make right away without having to wait!.
You can even give your homemade marshmallows as gifts or treats at parties or celebrations.
What tips can beginner marshmallow makers follow to create their first batch?
Start by gathering all the ingredients you need to make marshmallows. This includes sugar, gelatin, cornstarch, egg whites and honey.
Make sure you have a candy thermometer handy to ensure that your mixture reaches the right temperature.
Follow a recipe carefully and resist the urge to experiment and add additional flavors until you have mastered the basics.
Use a good quality gelatin and a large bowl to mix all the ingredients together.
Use a stand mixer to whip the egg whites and combine with the gelatin mixture.
Pour the mixture into a greased pan and let it sit for at least four hours.
Once it is set, cut the marshmallows into desired shapes and sizes.
Dust them with cornstarch and store them in an airtight container.
If you want to flavor your marshmallows, add extracts, spices or chocolate chips.
What are some creative recipes that use homemade marshmallows?
If you're looking for creative recipes that use homemade marshmallows, you're in luck! From s'mores bars to hot chocolate bombs, there are plenty of delicious treats you can make with your own marshmallows. Here are a few of our favorite recipes that are sure to put a smile on your face!
S'mores Bars – S'mores are a classic campfire treat, but with homemade marshmallows, you can make them even better! Just mix graham cracker crumbs, melted butter, and sugar together, spread it in a pan, and press down firmly. Add a layer of your homemade marshmallows and bake it in the oven until golden. Once cooled, cut into bars and enjoy!
Rocky Road Fudge – Combining creamy chocolate fudge, crunchy nuts, and gooey marshmallows, this recipe is a must-try! Just melt chocolate chips in a double boiler, stirring until smooth. Stir in walnuts, pecans, and your homemade marshmallows. Transfer to a greased pan and freeze until firm. Cut into squares and enjoy!
Hot Chocolate Bombs – Hot chocolate bombs are all the rage these days, and your homemade marshmallows make them even more special! Start by melting chocolate chips in a double boiler. Pour the melted chocolate into a silicone mold and let it cool and harden. Once cooled, add a scoop of hot cocoa mix and a few of your marshmallows inside the chocolate. Place the top of the mold on top and use a hair dryer to melt the edges together. Now you can enjoy a cup of hot chocolate with homemade marshmallows!
These are just a few of the many delicious recipes you can make with homemade marshmallows.