How To Make Delicious Homemade Eggnog
As I sip my homemade eggnog, I am reminded of all of the wonderful holiday memories I have created with this special festive drink. From years of perfecting the recipe, I can confidently say that this is the best eggnog I have ever tasted! Rich and creamy, with just the right amount of sweetness, it is sure to be a hit at any holiday gathering. I'd like to share my recipe with you so you can experience the same comforting warmth that I have each and every Christmas season.
Homemade Eggnog Recipe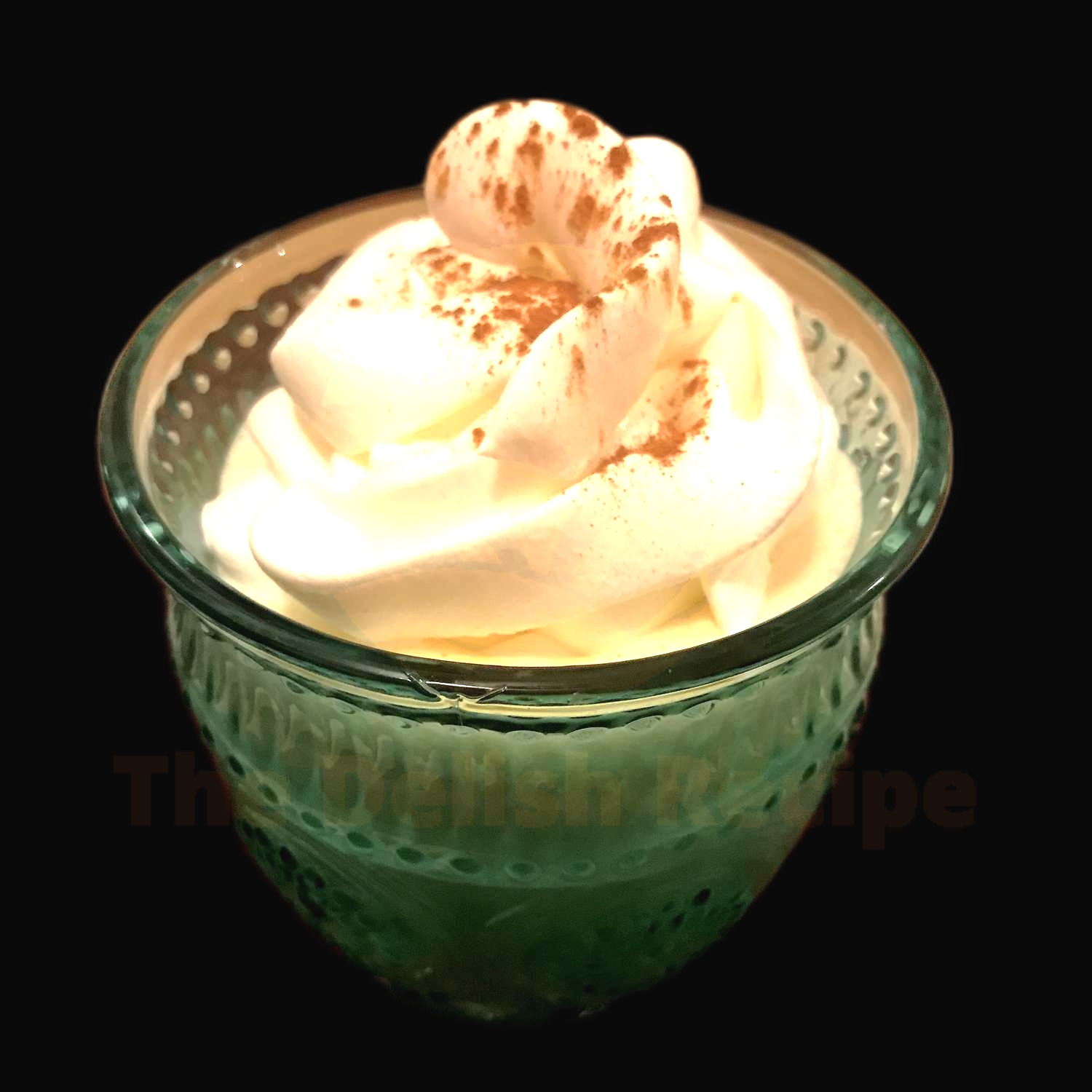 Ingredients
6 eggs
1/2 cup white sugar
1 pint heavy cream
2 cups whole milk
1 teaspoon ground nutmeg
1 teaspoon ground cinnamon
1 teaspoon vanilla extract
2 tablespoons brandy (optional)
Instructions
Let's make some delicious homemade eggnog! First, crack 6 eggs into a large bowl.
Now, add in 1/2 cup of white sugar and mix until the sugar is fully incorporated.
Pour in 1 pint of heavy cream, 2 cups of whole milk, and 1 teaspoon each of ground nutmeg, ground cinnamon, and vanilla extract. Mix everything together until it's smooth and creamy.
If you prefer, you can add 2 tablespoons of brandy for a bit of extra flavor.
You're all done! This delicious homemade eggnog will be ready to enjoy in just 10 minutes!
Nutrition Facts
Calories: 372
Fat: 25.5g
Carbohydrates: 23.5g
Protein: 9.2g
Sugar: 20.2g
Sodium: 57mg
Cholesterol: 183mg
What makes homemade eggnog so special?
Homemade eggnog is special because it's made with love and care. Unlike store-bought eggnog, homemade eggnog is made with a unique blend of rich and creamy ingredients that are sure to please. The flavor of homemade eggnog can't be beat, as it has a rich taste that can't be replicated in store-bought versions.
The best part about making homemade eggnog is that you can customize it to suit your personal taste. Whether you like a sweeter eggnog or a more traditional version, you can easily adjust the ingredients to match your preferences. You can even add your own special ingredients, like spices or different types of milk, to make the eggnog your own.
Homemade eggnog also has the added benefit of being much healthier than store-bought versions. When you make it yourself, you can control the amount of sugar, fat, and cholesterol that goes into it. You can also use organic ingredients to make sure that your eggnog is as healthy as possible.
In addition to being healthy and customizable, homemade eggnog is also a great way to get the whole family involved. Everyone can help measure, mix, and even whip the egg whites to make a delicious eggnog that you can all enjoy. Plus, with homemade eggnog, you can be sure that it is made with the highest quality ingredients, so that you know you're serving something that is safe and healthy for everyone to enjoy.
So, what makes homemade eggnog so special? It's the love and care that goes into making it, the customizable flavors, the health benefits, and the fact that it brings the whole family together.
What are the traditional ingredients used in eggnog?
Eggnog is a classic holiday treat that is traditionally made with just a few simple ingredients. The traditional ingredients for eggnog include milk, heavy cream, eggs, sugar, and a spirit of your choice, such as brandy, rum, or bourbon whiskey.
To make eggnog, start by combining the milk and cream in a large bowl. Next, whisk together the eggs, sugar, and your chosen spirit. Slowly add the egg mixture to the milk and cream, stirring constantly until combined. Cover the mixture and refrigerate it for at least two hours before serving.
When it is time to serve the eggnog, give it a good stir and add a sprinkle of nutmeg and cinnamon to taste. Garnish with a sprig of fresh mint or a sprinkle of candy cane pieces.
What are some tips for making the perfect eggnog?
Start with a good quality of eggs, such as organic and free-range. Use this as the base for a delicious and creamy eggnog.
Mix together the eggs and cream, then gradually add the sugar, stirring until it dissolves.
Add the spices like nutmeg, cinnamon, and cloves to give your eggnog an extra special flavor.
To make your eggnog even more delicious, add a splash of bourbon or brandy to give it a kick.
Chill your eggnog in the refrigerator for a few hours before serving to help the flavors meld together.
Lastly, top off your eggnog with a dollop of whipped cream and a sprinkle of nutmeg for a perfect finish.
What kind of special occasions call for homemade eggnog?
When it comes to special occasions, there's nothing quite like homemade eggnog to get the party started! Rich, creamy and full of flavor, this festive drink is the perfect addition to holiday gatherings, family reunions, and other special occasions. Whether you're hosting a big bash or just getting together with friends, homemade eggnog is sure to be a hit!
For those who've never tried making this classic wintertime treat, it's surprisingly easy to make. All you need is some eggs, cream, sugar, and spices like nutmeg and cinnamon. Simply mix everything together and chill it for a few hours before serving. You can also get creative with the ingredients, adding flavors like brandy, vanilla, or rum to take your eggnog to the next level.
Homemade eggnog is especially popular during the holiday season, when it can be served up with Christmas cookies, eggnog-flavored desserts, and other festive treats. But why limit yourself? Homemade eggnog can be enjoyed year-round – whip up a batch for special occasions like birthdays, housewarmings, or even a cozy Sunday brunch.
What are some creative ways to serve eggnog?
If you're looking for creative ways to serve eggnog, you've come to the right place! Eggnog doesn't have to be limited to a traditional holiday cup.there are plenty of interesting and delicious ways to enjoy this delicious seasonal treat. Here are just a few of our favorite ideas.
Eggnog French Toast: Start your day off right with a delicious eggnog-infused french toast! Dip your favorite bread in eggnog, fry, and top with maple syrup and a sprinkle of nutmeg.
Eggnog Milkshake: For a tasty twist on a classic milkshake, add a splash of eggnog! Add a scoop of your favorite ice cream and a dash of nutmeg for a creamy and delicious treat.
Eggnog Pancakes: Make breakfast a little more festive with eggnog-infused pancakes. Simply add a cup of eggnog to your favorite pancake batter and top with seasonal berries and a sprinkle of cinnamon.
Eggnog Ice Cream: Make your own eggnog-flavored ice cream with just a few simple ingredients. Simply mix together eggnog, cream, sugar, and a pinch of nutmeg, and churn in an ice cream maker.
Eggnog Martini: Bring a festive flair to your favorite holiday cocktail with a festive eggnog martini. Combine eggnog, vodka, and a dash of nutmeg for an irresistible drink.
No matter how you serve it, eggnog is sure to add a delicious twist to any holiday gathering.