Delicious Ginger Lace Cookies – A Simple Recipe
I've been making these delicious ginger lace cookies for years, and they never fail to impress. With their delicate texture and hint of ginger, these cookies are a delight to both the eyes and the palate. Every time I make them, I'm always surprised at how quickly they disappear. Whether I'm making them for a party or for a special occasion, these cookies always bring a smile to everyone's face. Try them out for yourself and experience the pleasure of a perfect ginger lace cookie!
Ginger Lace Cookies Recipe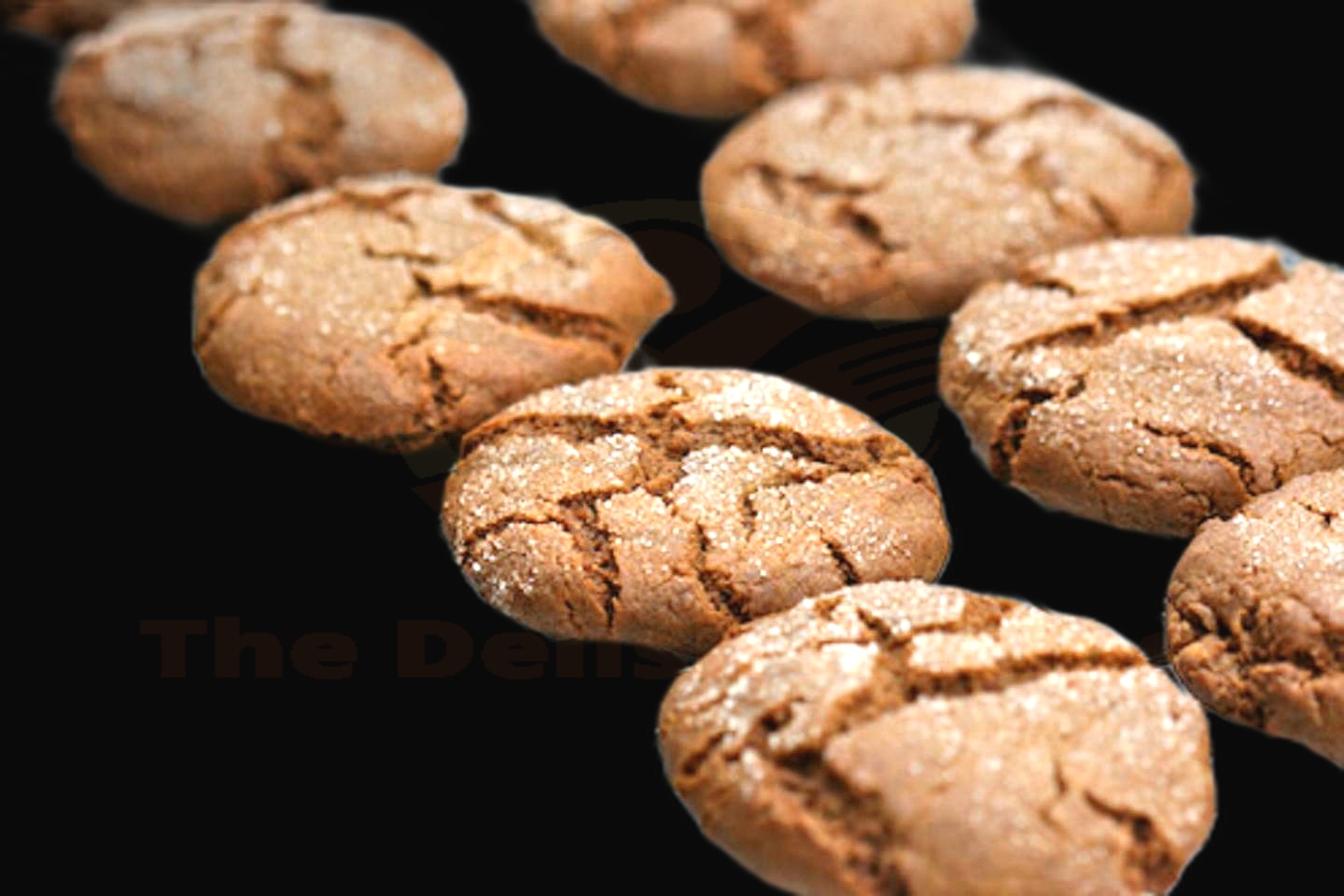 Ingredients
1 cup all-purpose flour
1/4 teaspoon baking soda
1/4 teaspoon ground ginger
1/4 teaspoon ground cinnamon
1/4 teaspoon salt
1/2 cup (1 stick) unsalted butter, at room temperature
1/4 cup granulated sugar
1/4 cup light brown sugar
1 large egg
2 tablespoons molasses
1 teaspoon vanilla extract
1/2 cup chopped pecans
1/2 cup granulated sugar for rolling
2 tablespoons ground ginger for rolling
Instructions
Ginger Lace Cookies—the perfect addition to your holiday baking!
Let's get started!
Preheat your oven to 375°F.
In a medium bowl, whisk together the flour, baking soda, ground ginger, cinnamon, and salt.
In a separate large bowl, use an electric mixer to beat the butter and sugars until light and fluffy. Beat in the egg, molasses, and vanilla extract.
Slowly add the dry ingredients and mix until combined. Stir in the chopped pecans.
Place the 1/2 cup of granulated sugar and 2 tablespoons of ground ginger for rolling on a plate.
Roll the dough into 1-inch balls and then roll each ball in the sugar and ginger mixture. Place the balls on a parchment-lined baking sheet, about 2 inches apart.
Bake for 10-12 minutes, until the cookies are golden and set. Allow the cookies to cool on the baking sheet for 10 minutes before transferring to a cooling rack.
Enjoy your delicious Ginger Lace Cookies!
Nutrition Facts
Calories: 500
Fat: 25g
Carbohydrates: 60g
Saturated Fat: 15g
Protein: 9g
Sodium: 150mg
Cholesterol: 60mg
Sugars: 40g
What is the history behind ginger lace cookies?
Ginger lace cookies have a surprisingly long and interesting history! These sweet and crunchy cookies have been enjoyed for centuries, with some recipes tracing back to the 18th century and even earlier. The traditional recipe includes only four ingredients—flour, butter, sugar, and ground ginger—and is believed to have originated in England or Scotland.
The name "lace cookie" comes from the appearance of the cookie when it's done baking. When the batter is spread thinly and evenly on the baking sheet, it bakes into a crispy and delicate cookie that looks like lace. This was a popular way to make cookies in the 18th century because they were easy to make and the ingredients were affordable.
The popularity of ginger lace cookies spread throughout Europe and eventually made its way to America in the late 19th century. The cookies were a favorite of immigrants from Britain and Scotland, who often served them with a cup of tea or coffee. The cookies also gained popularity in America because of their low cost and easy preparation.
Nowadays, ginger lace cookies are still a popular treat for many people around the world. Whether you choose to bake them from scratch or buy them pre-made, these sweet treats are sure to be a hit at any gathering.
What makes ginger lace cookies so special?
Ginger Lace Cookies have been around for centuries, but their timeless appeal and delicious taste make them truly special. The combination of ginger and sugar gives the cookies a delightful spicy-sweet flavor that's hard to resist. The airy, thin texture of the cookies is also a big part of why they're so beloved. Not only do they taste great, but they also look beautiful. The delicate lace pattern gives them a beautiful appearance that makes them stand out from other cookies. Plus, they're incredibly easy to make, so you can whip up a batch in no time.
What tips and tricks do experienced bakers use to make the perfect ginger lace cookies?
Always use fresh ginger and other ingredients. Fresh ginger has a stronger flavor and will make your cookies taste better.
To get a light and crunchy texture, use a combination of white and brown sugar. Brown sugar adds flavor and moisture while white sugar makes the cookies crispy.
Use a food processor to grind the spices and ginger together. This will help ensure a uniform mixture and a consistent flavor throughout the cookie.
Give the cookies time to cool completely before serving. This will help the cookies keep their shape and not crumble when you bite into them.
Use parchment paper or a silicone baking mat to line the baking sheet. This will help prevent the cookies from sticking to the pan and make them easier to remove.
Add a pinch of salt to the cookie dough. This will help to balance out the sweetness and enhance the flavor of the ginger.
When rolling out the cookie dough, roll it out as thin as possible. This will help the cookies crisp up and give them the perfect lace-like texture.
What are the signature flavors of ginger lace cookies?
Ginger lace cookies are a classic treat, and they have a unique flavor that comes from the combination of a few simple ingredients. The main flavor of these cookies is a spiced ginger flavor, but there are also hints of cinnamon and nutmeg, giving them a warm and inviting taste. The crunchy texture of the cookies is also a signature aspect, which gives them an extra special touch.
What are some creative ways to enjoy ginger lace cookies?
If you love the flavor of ginger lace cookies, there are many creative and fun ways to enjoy them! From traditional recipes that let the cookies' unique flavors shine to more unique and unusual ways to enjoy them, here are some of our favorite ideas for enjoying ginger lace cookies.
One of the simplest ways to enjoy ginger lace cookies is to top them with a dollop of whipped cream and a sprinkle of cinnamon. This combination of flavors creates a delightful, creamy contrast with the subtle spiciness of the ginger. For an extra touch, try adding a drizzle of your favorite honey or a few pieces of candied ginger.
Another great way to enjoy ginger lace cookies is to use them as an ice cream topping. Simply crumble a few pieces of the yummy cookies into small pieces and sprinkle them over a scoop of your favorite ice cream. The warmth of the ice cream will help to bring out the spicy flavor of the ginger, while the crunchy texture of the cookies will add a delightful contrast.
For a truly unique way to enjoy ginger lace cookies, try using them as the crust of a tart. The warm, spicy notes of the ginger will give the tart a delicious flavor, while the crunchy texture of the cookie crust will add a delightful contrast. For a final touch, top the tart with a dollop of whipped cream and a sprinkle of cinnamon.
These are just a few ideas for creative ways to enjoy ginger lace cookies. Whether you choose to enjoy them in their traditional form or get creative with new recipes, these delicious cookies are sure to be a hit.