Gina'S Delicious Pasta Salad Recipe
I love Gina's Pasta Salad! It's one of my favorite recipes to make for potlucks and family gatherings. Every time I make it, people go crazy over it and ask for the recipe. The best part is that it's so easy to make – all you need is a few pantry staples and a few fresh ingredients. I've been making this pasta salad for years, and it never fails to be a hit!
Gina's Pasta Salad Recipe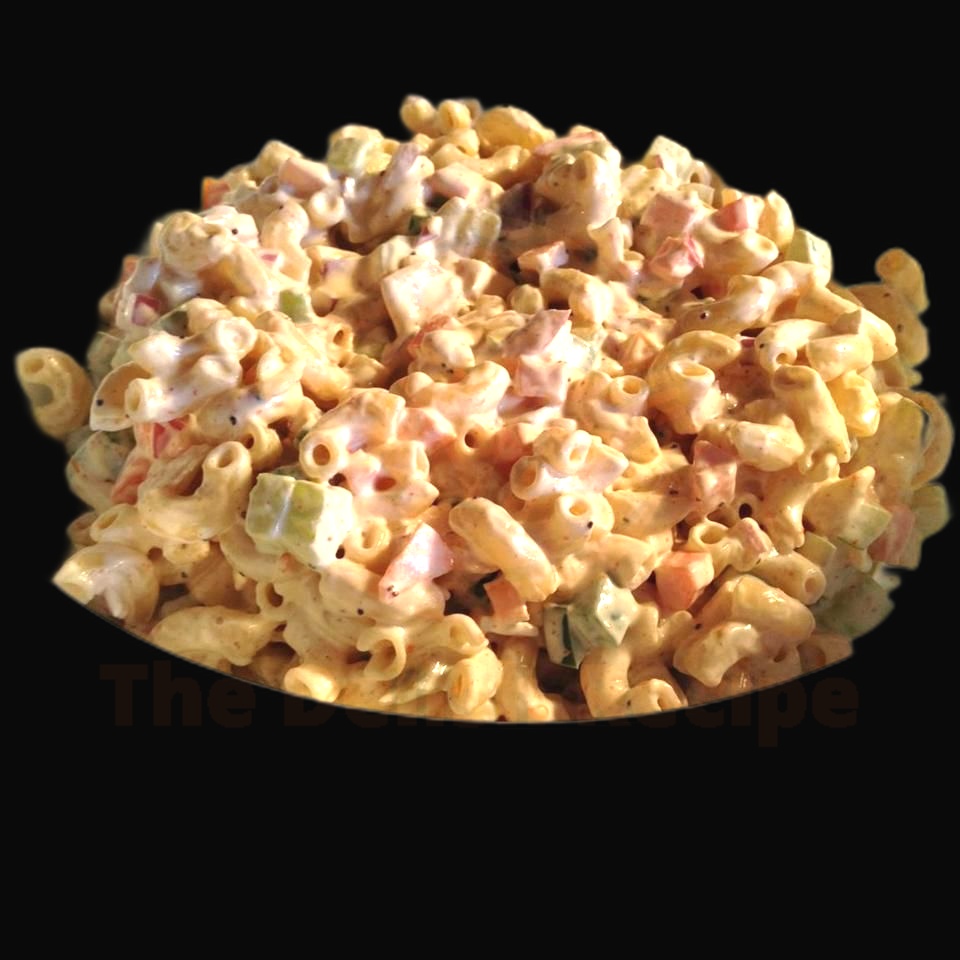 Ingredients
1/2 pound cooked penne pasta
1/4 cup olive oil
1/4 cup red wine vinegar
2 tablespoons chopped fresh parsley
2 tablespoons chopped fresh oregano
1 tablespoon minced garlic
1/4 teaspoon salt
1/4 teaspoon ground black pepper
1/2 cup cherry tomatoes, halved
1/2 cup sliced black olives
1/2 cup diced red onion
1/2 cup crumbled feta cheese
1/2 cup sliced cucumber
1/4 cup chopped fresh basil
Instructions
Gina's Pasta Salad
You'll need:
½ pound cooked penne pasta
¼ cup olive oil
¼ cup red wine vinegar
tablespoons chopped fresh parsley
tablespoons chopped fresh oregano
tablespoon minced garlic
¼ teaspoon salt
¼ teaspoon ground black pepper
½ cup cherry tomatoes, halved
½ cup sliced black olives
½ cup diced red onion
½ cup crumbled feta cheese
½ cup sliced cucumber
¼ cup chopped fresh basil
Let's get started!
Begin by cooking the penne pasta according to instructions on the package.
Once the pasta is cooked, drain it and allow it to cool.
In a separate bowl, combine the olive oil, red wine vinegar, parsley, oregano, garlic, salt, and pepper and whisk together until it forms a dressing.
Pour the dressing over the cooled pasta and mix until the pasta is evenly coated.
Add the cherry tomatoes, black olives, red onion, feta cheese, cucumber, and basil and mix everything together until it is evenly distributed.
Serve the pasta salad chilled and enjoy!
And that's all it takes to make Gina's Pasta Salad! It'll be ready in just 30 minutes and will be a hit with your friends and family. Enjoy!
Nutrition Facts
Calories: 422
Total fat: 22.8 g
Saturated fat: 5.6 g
Cholesterol: 24 mg
Sodium: 611 mg
Total Carbohydrates: 43.8 g
Dietary Fiber: 3.2 g
Sugars: 3.7 g
Protein: 9.3 g
What inspired you to create this delicious pasta salad recipe?
Creating this delicious pasta salad recipe was inspired by my love of fresh vegetables, the need to feed a large group of people on a warm summer day, and a desire to create something unique and tasty.
I wanted to combine bright, colorful vegetables with a creamy and filling pasta. This combination of ingredients creates a flavor balance that is unique and delicious.
I knew that this recipe would be a crowd pleaser because it contains healthy ingredients that are easy to prepare. I also wanted to make sure the pasta salad was versatile enough to pair with a variety of meals.
I wanted to create something that would be a hit for any occasion, from a casual lunch with friends to a potluck dinner. I wanted it to be something that could be enjoyed by everyone, regardless of dietary restrictions.
I am very pleased with how this pasta salad turned out. I hope you enjoy it as much as I do.
What makes this dish stand out from other pasta salads?
What makes Gina's Pasta Salad stand out from other pasta salads? Well, first of all, it's packed with flavor! We're talking fresh vegetables, herbs, and spices, perfectly balanced to create a delightful zing. The pasta is cooked to al dente perfection, and tossed with a delicious dressing that ties all the flavors together. Plus, it's super easy to make, so you can whip it up in no time at all!
But what really sets Gina's Pasta Salad apart is the way it's served. Instead of just being thrown on a plate, it's arranged artfully on individual plates, with each ingredient carefully placed. This not only looks stunning, but enhances the flavor as well. It's a surefire way to impress guests and make your dish the star of the show!
The last thing that really makes Gina's Pasta Salad stand out is its versatility. You can easily tweak it to suit different tastes and dietary needs, so no one has to miss out. Whether you're cooking for a vegan friend or someone who loves cheese, this salad can be adapted to suit everyone's needs.
So there you have it – what makes Gina's Pasta Salad stand out from other pasta salads. The flavor, presentation, and versatility make it a dish that's sure to be a crowd pleaser.
What tips do you have for selecting the best ingredients to make this salad?
When selecting the best ingredients for Gina's Pasta Salad, there are a few tips you should keep in mind:
Look for quality produce: Make sure to pick the freshest vegetables and fruits you can find. Opt for organic ingredients when possible.
Mix up the textures: Incorporate different textures into the salad by adding crunchy vegetables like cucumbers, bell peppers, and carrots.
Choose flavorful ingredients: Use flavorful ingredients like olives, tomatoes, and feta cheese to add some zest to the salad.
Get creative with the dressing: Try different dressings to give the salad extra flavor. Consider adding balsamic vinaigrette or a homemade Italian dressing.
Get creative with the pasta: Try incorporating different types of pasta like penne, bowtie, and macaroni.
Could you share some of your favorite ingredients to include in this salad?
Absolutely! I absolutely love using freshly cooked shrimp, marinated artichoke hearts, and crumbled feta cheese in my pasta salads. They provide a burst of flavor, texture, and nutrition that I can't get enough of.
Other favorites of mine include ripe cherry tomatoes, fresh basil leaves, and a generous drizzle of extra-virgin olive oil. All of these ingredients have bright, vibrant flavors that pair perfectly with the pasta. Adding a few slices of roasted red pepper can also give the salad a bit of smoky, savory flavor.
To finish it off, I like to sprinkle Parmesan cheese and chopped pine nuts on top. The saltiness of the cheese and the earthy crunch of the pine nuts bring out the robust flavors of the other ingredients. Plus, the presentation looks great!
Gina's pasta salad is a versatile, delicious dish that can easily be tailored to your own tastes and preferences.
How would you recommend serving this recipe to make it even more delicious?
You can make Gina's Pasta Salad even more delicious by serving it chilled. Chilling the salad gives the vegetables and the pasta more flavor and crunch. For additional flavor, you can also drizzle a light vinaigrette dressing over the salad before serving. Adding crumbled feta cheese or chopped olives will also add more flavor and texture.
Another way to make Gina's Pasta Salad even more delicious is to add a protein. Try adding grilled chicken or shrimp to the salad for a heartier meal. You can also add hard-boiled eggs and bacon for a savory twist.
Finally, topping the salad with a sprinkle of fresh herbs like basil or oregano will add a nice herbal aroma and flavor. You can also top it with crunchy nuts and seeds like toasted pine nuts, sunflower seeds, or pumpkin seeds.
By following these tips, you can make Gina's Pasta Salad even more delicious and enjoyable.
What are some of your go-to recipes for a quick and easy side dish?
When it comes to a quick and easy side dish, there are a few recipes that I always turn to. One of my absolute favorites is Gina's Pasta Salad. It's incredibly easy to make and is always a hit at family gatherings or potlucks.
To make the pasta salad, you'll need the following ingredients: macaroni pasta, diced celery, red onion, sweet pickles, shredded cheese, mayonnaise, mustard, garlic powder, salt and pepper. First, cook the macaroni according to the instructions on the box. When it's finished, drain the water and let it cool.
Once the macaroni is cool, add the diced celery, red onion, sweet pickles, and shredded cheese. Then, in a separate bowl, mix together the mayonnaise, mustard, garlic powder, salt and pepper. Once those ingredients are combined, pour them over the macaroni mixture and stir everything together.
Gina's Pasta Salad is a great side dish for any occasion. It's sure to be a hit at family gatherings, potlucks, or any other event. Plus, it's incredibly easy to make, so you don't have to worry about spending too much time in the kitchen.