Delicious Fig-Ricotta Cake Recipe – The Perfect Sweet Treat!
I have been a fan of fig-ricotta cake for years, and I can honestly say that it's one of my favorite recipes. From its moist and flavorful crumb to its light and creamy icing, this cake is sure to please even the pickiest of palates. Not only is this cake a delicious treat, but it's also easy to prepare – no baking experience required! So, if you're looking for a delicious and easy dessert, look no further than this recipe for fig-ricotta cake.
Fig-Ricotta Cake Recipe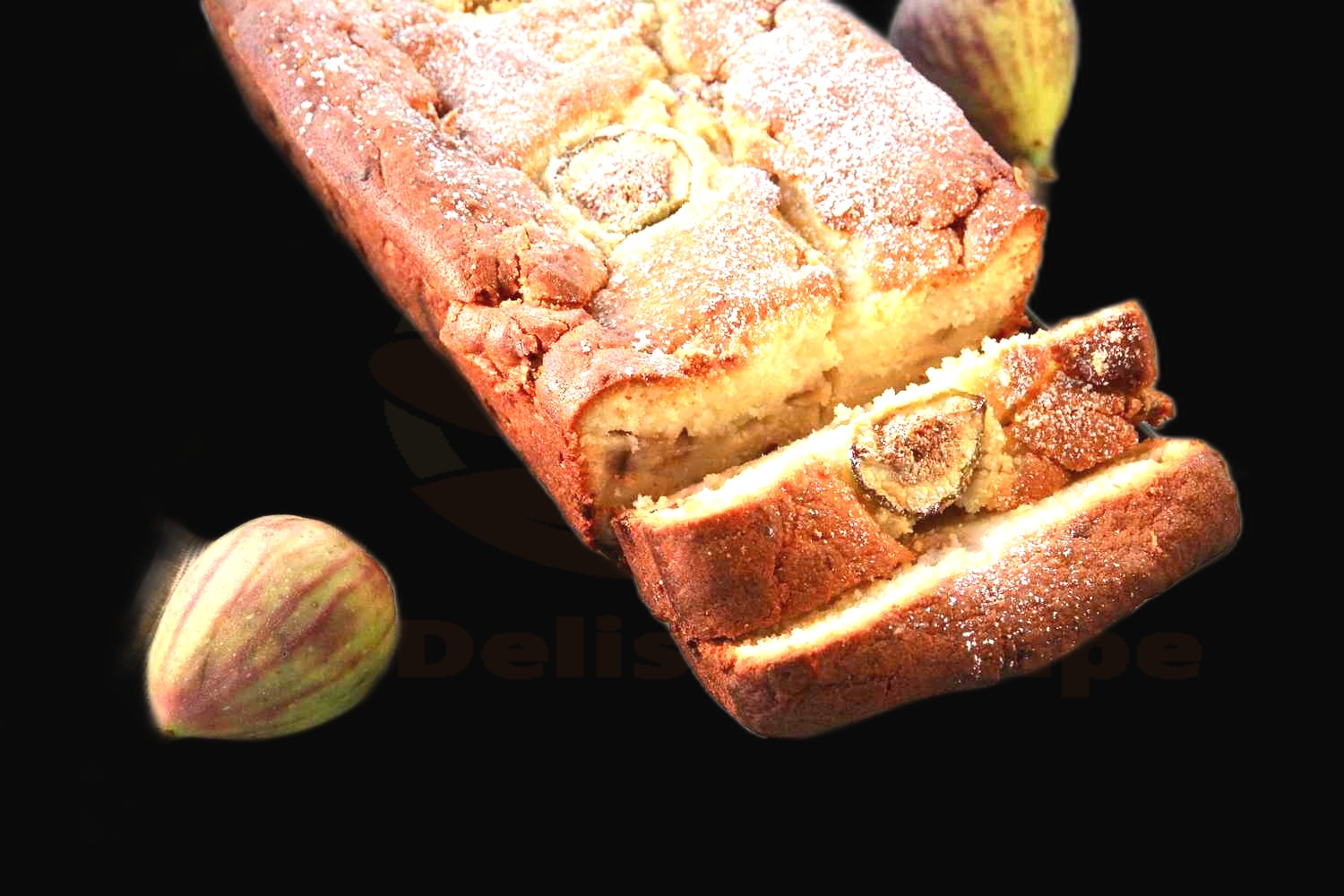 Ingredients
1¾ cups all-purpose flour
1 teaspoon baking powder
¼ teaspoon salt
½ cup butter, softened
½ cup granulated sugar
2 large eggs
1 teaspoon vanilla extract
½ cup ricotta cheese
1 cup finely chopped dried figs
½ cup milk
2 tablespoons turbinado sugar for sprinkling
Instructions
Preheat your oven to 350°F. Get out a 9-inch round cake pan and butter and flour it.
In a medium bowl, whisk together the flour, baking powder, and salt.
In a large bowl, using an electric mixer, beat the butter and granulated sugar until light and fluffy. Add the eggs, one at a time, beating until fully incorporated. Beat in the vanilla extract and ricotta cheese.
Slowly add the dry ingredients to the wet ingredients, mixing just until everything is combined. Gently fold in the chopped dried figs.
Pour the batter into the prepared cake pan and spread it out evenly. Drizzle the milk over the top and sprinkle with the turbinado sugar.
Bake for 40-45 minutes or until a toothpick inserted in the center comes out clean.
Let the cake cool for 15 minutes in the pan before turning it out onto a cooling rack to cool completely.
Slice and enjoy!
Nutrition Facts
Calories: 264
Total Fat: 14g
Saturated Fat: 8g
Trans Fat: 0g
Cholesterol: 85mg
Sodium: 169mg
Total Carbohydrate: 28g
Dietary Fiber: 1g
Total Sugars: 17g
Protein: 6g
What makes this fig-ricotta cake so delicious?
This fig-ricotta cake is simply irresistible! The combination of figs and ricotta cheese creates a moist, spongy and sweet cake that is perfect for any occasion. The moistness comes from the ricotta cheese which adds a creamy, light texture, while the figs add an unmistakable sweetness and depth of flavor. The combination of the two gives this cake a unique and delicious flavor that will please any palate.
The fig-ricotta cake is easy to make, and the ingredients are simple and widely available. The combination of the ricotta cheese and figs can either be bought pre-mixed or prepared separately. The cake's texture is further enhanced by the addition of ground cinnamon and almonds, giving it an extra crunch. To top it all off, this cake is also gluten-free, making it a great option for those with dietary restrictions.
The fig-ricotta cake is a treat that is sure to be a hit with family and friends alike. With its unique flavor and texture, this cake is sure to be a favorite. Whether you're looking for a sweet treat for a special occasion or just want to indulge in something delicious, the fig-ricotta cake is an excellent choice.
What is the best way to serve this cake?
The best way to serve this delicious Fig-Ricotta Cake is warm, with a scoop of vanilla ice cream and a drizzle of dark chocolate sauce! The combination of the warm, sweet cake and the cool, creamy ice cream is a classic dessert pairing that is sure to delight. The decadent dark chocolate sauce adds a layer of richness and complexity to the flavor profile.
What are the benefits of using ricotta cheese in a cake?
Ricotta cheese adds an incredibly moist and fluffy texture to cakes. It helps to keep the cake light and airy, making it melt-in-your-mouth delicious.
The smooth, creamy texture of ricotta cheese also helps to add a subtle, but flavor-packed punch to cakes. It eliminates the need for adding more sugar or butter to achieve a richer flavor.
Ricotta cheese is high in protein, making it a healthy alternative to traditional cake ingredients. This can help to reduce the amount of fat and calories in the cake.
Ricotta cheese is also fairly low in calories, so you can indulge in your favorite cake without feeling guilty!.
Ricotta cheese can also help to create a beautiful crust on the top of the cake. It helps to create a golden-brown color, giving the cake a professional-looking finish.
In conclusion, using ricotta cheese in a cake offers a variety of benefits, including an incredibly moist and fluffy texture, added flavor, and a healthier alternative to traditional cake ingredients. It can even help to create a beautiful golden-brown crust on the top of the cake.
Are there any tips or tricks for making the perfect fig-ricotta cake?
Yes! There are plenty of tips and tricks that can help you make the perfect fig-ricotta cake. Here are a few to get you started:
Preheat your oven to 350°F before you start your recipe. This ensures that your cake will bake evenly and have enough time to cook through.
To make sure your cake is moist and flavorful, use fresh, ripe figs and ricotta cheese.
When adding the wet ingredients to the dry ingredients, mix them gently and briefly. Over-mixing can cause the cake to be dense and heavy.
Grease your cake pan with butter or nonstick cooking spray to prevent sticking.
Before you take your cake out of the oven, use a toothpick to test the center of the cake. If it comes out clean, the cake is done baking.
Let your cake cool completely before slicing and serving. This helps the cake hold its shape and prevents it from falling apart.
These tips and tricks should help you make a delicious fig-ricotta cake that everyone will love.
What other fruits can be used in this cake recipe?
When it comes to making a delicious fig-ricotta cake, there are lots of other fruit options to choose from! Try using plums and pears for a juicy and flavorful twist, or if you're looking for something a bit more zesty, oranges and lemons are a great choice. Apples and strawberries are also great in this recipe, offering a bit of tartness and sweetness. You can also mix and match the fruits for even more flavor combinations. For a tropical twist, try mango and pineapple, or for a more decadent dessert, use cherries and peaches.
What special ingredients make this cake recipe unique?
This fig-ricotta cake is one of a kind! It's made with some truly unique ingredients that make it stand out from the rest. The most special ingredients are the ricotta cheese and the figs. The ricotta cheese gives the cake a light, fluffy texture and a delicate flavor, while the figs add a subtle sweetness and a pop of color. Plus, it's a healthier alternative to other cakes that are loaded with butter and sugar.