Delicious Fig And Whiskey Cupcakes Recipe
I love baking, so when I came across this recipe for Fig and Whiskey Cupcakes, I just had to try it. I was a little nervous at first, as I had never used whiskey in a baking recipe before. But, I am so glad I took the plunge, because the cupcakes turned out fantastic! The combination of sweet figs and the smoky whiskey added an interesting depth of flavor to the cupcakes. They were light and fluffy, yet still moist and delicious. I'll definitely be making these Fig and Whiskey Cupcakes again!
Fig and Whiskey Cupcakes Recipe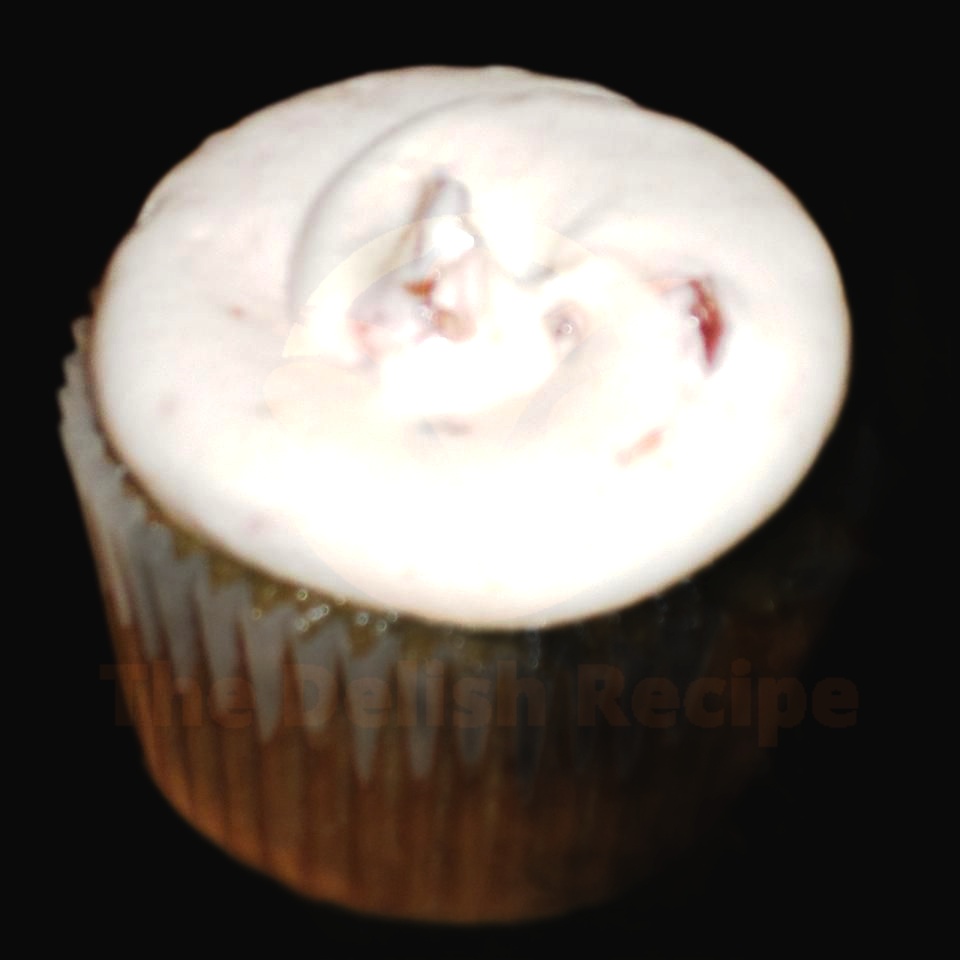 Ingredients
2 cups all-purpose flour
1 teaspoon baking powder
1/2 teaspoon baking soda
1/2 teaspoon salt
1/2 cup unsalted butter, softened
1 cup granulated sugar
2 large eggs
2 teaspoons pure vanilla extract
1/2 cup buttermilk
1/2 cup whiskey
1/2 cup finely chopped dried figs
Instructions
Preheat your oven to 350°F and line a muffin tin with cupcake liners.
In a medium bowl, whisk together the all-purpose flour, baking powder, baking soda and salt.
In a separate bowl, beat the butter and sugar until light and fluffy. Then add the eggs one at a time and beat until well combined.
Add the vanilla extract and mix until combined.
Alternating between the dry ingredients and the buttermilk, add them in batches to the butter and sugar mixture, mixing until just combined after each addition.
Finally, stir in the whiskey, followed by the chopped dried figs.
Divide the mixture evenly among the cupcake liners, filling each one about 2/3 full.
Bake in the preheated oven for 25 minutes, until an inserted toothpick comes out clean.
Allow the cupcakes to cool in the tin for 10 minutes before transferring them to a wire rack to cool completely. Enjoy your delicious Fig and Whiskey Cupcakes!
Nutrition Facts
Calories: 480
Total Fat: 17g
Saturated Fat: 10g
Trans Fat: 0g
Cholesterol: 86mg
Sodium: 535mg
Total Carbohydrates: 66g
Dietary Fiber: 2g
Sugars: 35g
Protein: 7g
What's the best pair for a cupcake and why?
The best pair for a Fig and Whiskey Cupcake is a glass of whiskey! The whiskey helps to bring out the subtle flavors of the fig and the caramelized sugar in the cupcake, while the creamy sweetness of the cupcake helps to mellow the whiskey. It's a match made in heaven!
Not a whiskey drinker? Don't worry, there are plenty of other options to pair with these cupcakes. A nice cold glass of milk is the perfect way to offset the sweetness of the cupcake and the slightly smoky flavor of the whiskey. A cup of coffee or tea can also be a great accompaniment – the bitterness of the coffee or tea helps to balance the sweet and smoky flavors of the cupcake.
The only limit to what you can pair with a Fig and Whiskey Cupcake is your imagination.
What other flavors go well with fig and whiskey in a cupcake?
When it comes to pairing flavors with fig and whiskey, the possibilities are endless! To make a delicious cupcake that showcases this unique flavor combination, you can try adding some complementary ingredients to give your cupcake an extra oomph. Here are some ideas to get you started:
Chocolate: A classic flavor that goes great with whiskey and fig, chocolate will add a rich and decadent flavor to your cupcake. Try adding some cocoa powder to your cupcake batter and garnish it with chocolate chips or a chocolate drizzle.
Vanilla: A timeless and versatile flavor, vanilla will bring out the sweetness of the fig and the smokiness of the whiskey. Consider adding a teaspoon of vanilla extract to your cupcake batter for an added hint of flavor.
Caramel: Sweet and creamy caramel is a great option for enhancing the flavor of your fig and whiskey cupcakes. Try adding some caramel sauce to the batter or drizzling it over the top as a garnish.
Citrus: A touch of citrus will add a bright, zesty flavor to your cupcakes. Consider adding a few tablespoons of orange or lemon zest to your batter, or top your cupcakes with a citrus-infused buttercream frosting.
With the right combination of flavors, your fig and whiskey cupcakes will be sure to impress.
What are the benefits of using figs and whiskey in a cupcake?
The Benefits of Using Figs and Whiskey in a Cupcake:
Decadent flavor – By combining the sweetness of figs and the smoky richness of whiskey, you get an incredibly unique and delicious cupcake that is sure to impress.
Texture – The figs give the cupcake a unique texture that is both light and moist. The whiskey adds a subtle hint of complexity, making each bite even more interesting.
Aromatic – The combination of figs and whiskey provide a rich, sweet aroma that will tantalize your taste buds.
Easy to make – Unlike some elaborate cupcake recipes, the fig and whiskey cupcake is surprisingly easy to make. All you need is some basic ingredients, a few minutes of prep time, and you're ready to bake.
Versatile – Whether you want a cupcake for a special occasion or just want to enjoy a snack, the fig and whiskey cupcake is a great option for any occasion.
How do you make sure your cupcakes turn out moist and fluffy?
If you are looking for moist, fluffy cupcakes with a delicious fig and whiskey flavor, here are some great tips to ensure your cupcake baking success:
First, make sure you use the right ingredients. This includes high-quality butter, fresh eggs, and good quality whiskey.
Secondly, sift the dry ingredients together before adding them to the wet ingredients. This will help you achieve a light and fluffy texture.
Thirdly, use a good quality non-stick baking pan to ensure your cupcakes come out with a perfect golden color.
Finally, be sure to bake your cupcakes until they are completely cooked through. This will ensure that they turn out moist and fluffy. A toothpick inserted into the center of the cupcake should come out clean when they are done.
What tips and tricks can you use to make your cupcakes stand out?
Start with the basics – use high-quality ingredients and make sure you have the right tools and pans. This will help ensure that your cupcakes turn out light, fluffy, and moist.
Incorporate unique flavors – try adding whiskey and figs to your cupcakes to give them a unique and delicious flavor.
Make sure to evenly mix all of the ingredients – this will help create an even texture in the cupcakes.
Experiment with different frostings – try using a whiskey buttercream or a fig glaze.
Get creative with your decorations – add some figs, whiskey-soaked raisins, or even edible glitter for a unique look.
Don't forget the presentation – a beautiful cupcake stand or baskets filled with cupcakes will help your cupcakes stand out from the rest.
Serve them with a special touch – try serving them with a whiskey or fig-infused cocktail to complete the experience.