Delicious Banana-Nut Mini Loaves With Chocolate Chips By Emily
My family loves Emily's Banana-Nut Mini Loaves with Chocolate Chips. They are so moist and delicious that it's hard to just have one! The combination of bananas, nuts, and chocolate chips makes for the perfect snack. Plus, the mini loaves are great for portion control. Whenever I make these mini loaves, they disappear in minutes. So let me share with you my secret recipe for Emily's Banana-Nut Mini Loaves with Chocolate Chips!
Emily's Banana-Nut Mini Loaves with Chocolate Chips Recipe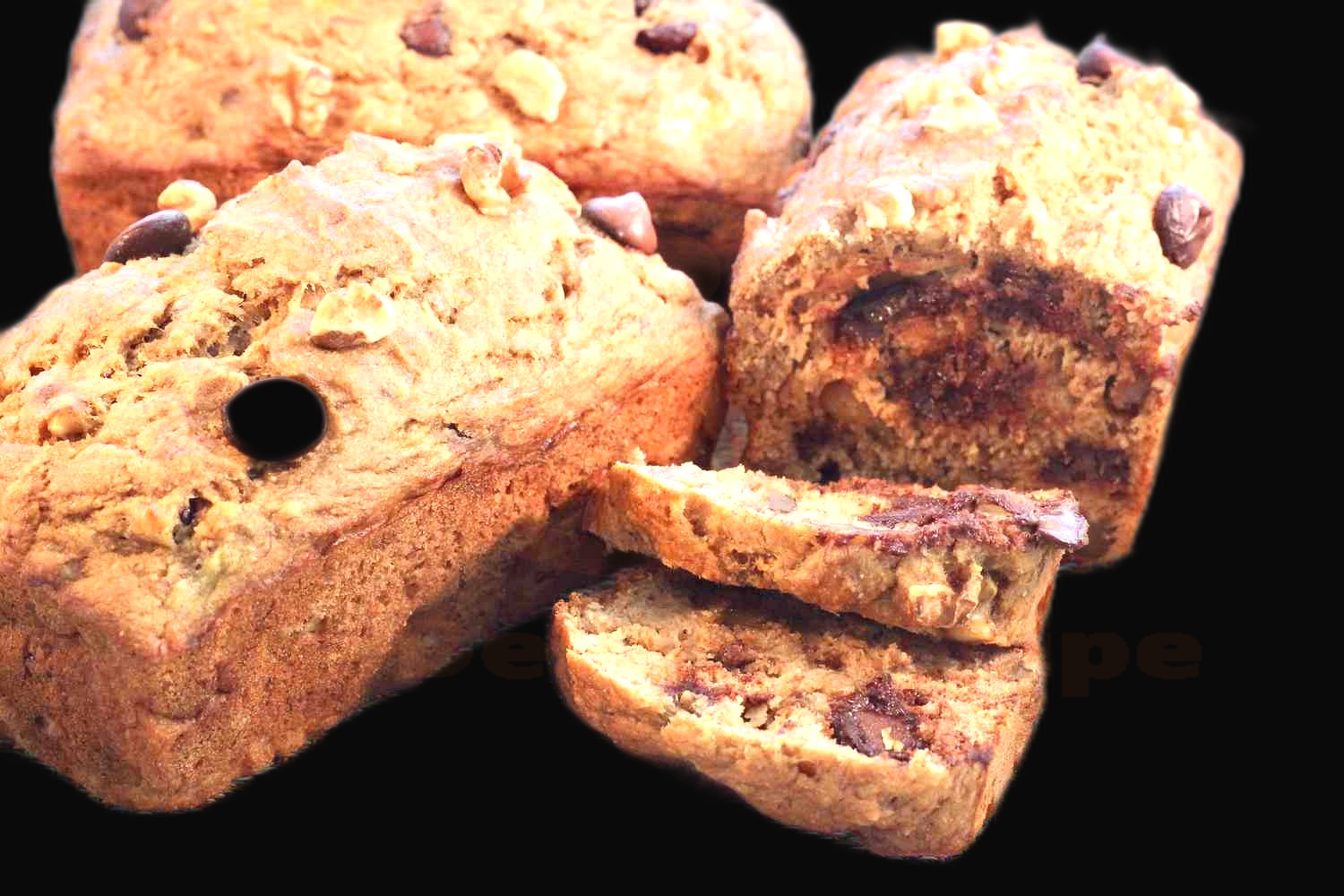 Ingredients
3 ripe bananas
1/2 cup softened butter
3/4 cup white sugar
2 eggs
1 teaspoon vanilla extract
1 1/2 cups all-purpose flour
1 teaspoon baking soda
1 teaspoon ground cinnamon
1/2 teaspoon salt
1/2 cup chopped walnuts
3 tablespoons semisweet chocolate chips
Instructions
Preheat your oven to 350F degrees and grease two mini-loaf pans.
In a large bowl, mash the bananas with a fork until almost smooth. Then mix in the softened butter and white sugar until creamy.
Beat in the eggs one at a time, then add the vanilla extract and mix until combined.
In a separate bowl, mix together the flour, baking soda, cinnamon, and salt. Gradually add the dry ingredients to the wet mixture, and stir until just combined.
Fold in the walnuts and chocolate chips.
Divide the batter between the two mini-loaf pans and bake for 30 minutes.
Allow the mini-loaves to cool in the pans for 15 minutes, then turn out onto a wire rack to cool completely.
Enjoy Emily's delicious Banana-Nut Mini Loaves with Chocolate Chips!
Nutrition Facts
Calories: 597
Total Fat: 25.3g
Saturated Fat: 11.3g
Cholesterol: 99mg
Sodium: 447mg
Total Carbohydrates: 83.1g
Dietary Fiber: 3.3g
Sugars: 42.3g
Protein: 8.5g
What inspired emily to create these delicious mini loaves?
Emily's love of baking and creativity in the kitchen inspired her to create her delicious Banana-Nut Mini Loaves with Chocolate Chips. She had been tinkering with the idea of baking a special treat that was both healthy and indulgent, and these mini loaves were the perfect combination! The combination of ripe bananas, crunchy walnuts, and indulgent chocolate chips was the combination she had been searching for. Emily was also inspired by her own lifestyle and the desire to create something that was easy to make for breakfast, a snack, or even a dessert. She wanted something that could be made quickly, packed with flavor, and a real crowd pleaser.
How do the chocolate chips add to the flavor of the mini loaves?
Chocolate chips add an amazing level of flavor to Emily's Banana-Nut Mini Loaves! The semi-sweet chips balance out the sweetness of the bananas, while adding a rich and indulgent flavor. The chocolate chips also add a delightful crunch to each bite and bring an extra level of texture to the loaves. Here are just some of the ways that the chocolate chips make these mini loaves even better:
The chocolate chips provide a decadent flavor that balances out the sweetness of the bananas.
They add an unexpected crunch to each bite, making the mini loaves even more enjoyable.
The chocolate chips make the mini loaves look even more appealing and delicious.
The chips add an indulgent intensity to the mini loaves that can't be replicated in any other way.
Overall, the chocolate chips are an essential part of Emily's Banana-Nut Mini Loaves and add a delicious, indulgent flavor.
What tips does emily have for making these mini loaves the perfect size and shape?
Emily always starts by greasing and flouring the mini loaf pans. This will help the loaves pop out easily after baking!
She also recommends using a small ice cream scoop to measure out the batter. This will ensure that each mini loaf is the same size and shape!.
Emily also suggests using a toothpick to test the loaves before taking them out of the oven. If the toothpick comes out clean, then the loaves are cooked through and ready to be enjoyed!.
Finally, Emily recommends letting the loaves cool in the pan for a few minutes before transferring them to a cooling rack. This will help them keep their perfect shape.
What's the best way to store these mini loaves to maintain their freshness?
If you want to keep Emily's Banana-Nut Mini Loaves with Chocolate Chips as fresh as the day they were made, the best way to store them is in an airtight container. This will help keep the loaves from drying out or getting stale. You can also put them in a resealable plastic bag or a zip-top bag to keep out any moisture or other contaminants. Make sure to squeeze out as much air as possible from the bag or container before sealing. If you have multiple loaves, you can store them in a single container or bag, as long as they are separated from each other with parchment paper or wax paper. This will help to prevent them from sticking together. For maximum freshness, it is best to store them at room temperature or in a cool, dry place.
What makes these mini loaves stand out from other banana-nut recipes?
Emily's Banana-Nut Mini Loaves with Chocolate Chips stand out from other banana-nut recipes because of their unique combination of flavors. There's the classic combination of bananas and walnuts, but Emily's recipe adds a delicious twist by including chocolate chips. The combination of the sweet bananas, the crunchy walnuts, and the rich chocolate chips creates an irresistible flavor that can't be found in other banana-nut recipes. Plus, the mini loaves are so cute and fun to make – it's a great way to make a delicious treat for yourself or your family.