Sinful Chocolate Decadence Pudding
Ah, chocolate pudding—my favorite dessert! Growing up, I always enjoyed making this sweet treat, and it never failed to bring a smile to my face. As an adult, I still love making this easy chocolate pudding recipe. It's creamy, delicious, and so simple to make. With just a few ingredients and a few minutes of your time, you'll have an indulgent dessert that everyone will enjoy. Let's get started!
Easy Chocolate Pudding Recipe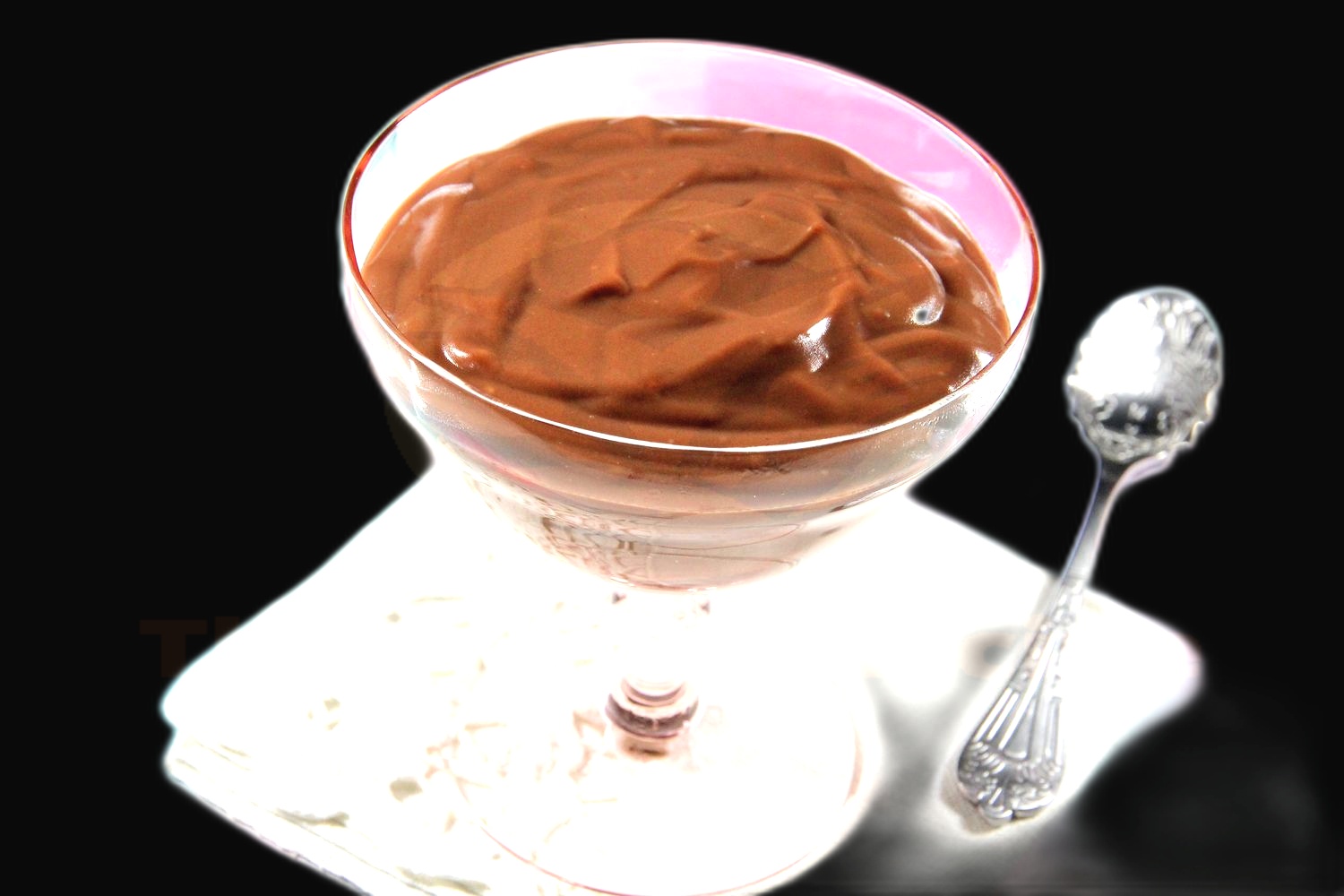 Ingredients
3.5 cups of whole milk
1/2 cup of white sugar
1/4 cup of unsweetened cocoa powder
4 tablespoons of cornstarch
1/4 teaspoon of salt
2 tablespoons of unsalted butter
1 teaspoon of pure vanilla extract
Instructions
Start by gathering all the ingredients you'll need for this delicious and easy chocolate pudding: 3.5 cups of whole milk, 1/2 cup of white sugar, 1/4 cup of unsweetened cocoa powder, 4 tablespoons of cornstarch, 1/4 teaspoon of salt, 2 tablespoons of unsalted butter, and 1 teaspoon of pure vanilla extract.
In a medium saucepan, mix together the milk, sugar, cocoa powder, cornstarch, and salt until everything is well combined.
Place the saucepan over medium heat and stir constantly while the mixture is heating up.
Once the mixture begins to bubble and thicken, reduce the heat to low and keep stirring for another two minutes.
Remove the saucepan from the heat and stir in the butter and vanilla extract.
Pour the pudding into individual serving dishes or a single container and allow it to cool for 10 minutes.
Enjoy your delicious, easy chocolate pudding!
Nutrition Facts
Calories: 319
Fat: 8.6g
Carbohydrates: 49.9g
Protein: 7.2g
Sugar: 34.3g
Sodium: 229mg
What makes this chocolate pudding so special?
This Easy Chocolate Pudding is truly one of a kind! For starters, it's made with just a handful of ingredients, all of which are pantry staples. Plus, it's incredibly easy to make and requires no baking, so you can whip it up in a matter of minutes. What really sets it apart, though, is its irresistible creamy texture and deep, rich chocolate flavor. The combination of cocoa powder, dark chocolate, and heavy cream creates a heavenly pudding that's sure to satisfy any chocoholic.
What kind of chocolate should you use for this recipe?
If you're looking for the perfect chocolate for your Easy Chocolate Pudding recipe, you won't go wrong with semi-sweet or dark chocolate. Both varieties have a richer, more intense flavor than milk or white chocolate, making them ideal for this recipe. Semi-sweet chocolate chips are easy to find in any grocery store and perfect for melting, while dark chocolate bars are a great choice for adding a subtle bitterness and a slightly more complex flavor.
When using either option, make sure to select high-quality chocolate with a minimum of 60-70% cocoa content. This ensures that your pudding has a rich, smooth texture without being overly sweet. If you're feeling adventurous, you can even experiment with different kinds of chocolate, like vegan or sugar-free.
Whichever type of chocolate you choose, make sure to chop it into small pieces before melting it. This prevents burning and ensures that all the pieces melt evenly.
What tips can you follow to make sure your pudding is smooth and creamy?
Use full-fat milk: To ensure your pudding is smooth and creamy, use full-fat milk when making your pudding. Whole milk or heavy cream is best for a creamy pudding.
Use cocoa powder: Cocoa powder is a great way to add a rich chocolatey flavor to your pudding. If you want a stronger chocolate flavor, you can use a combination of cocoa powder and melted chocolate.
Sweeten to taste: You can use sugar, honey, or your favorite sweetener to sweeten your pudding. Start with a small amount and add more to taste.
Use cornstarch: Cornstarch is a great thickening agent for puddings and it helps to give the pudding a nice smooth and creamy consistency.
Stir constantly: As you are cooking your pudding, make sure to stir it constantly. This will help to prevent the pudding from sticking to the bottom of the pan and will also help to keep the pudding from becoming lumpy.
Don't overcook: When your pudding is almost done, keep a close eye on it. If you cook it for too long, it can become gummy and unpalatable.
Cool completely: Once your pudding is finished cooking, let it cool completely before serving. This will help to ensure that it has a smooth and creamy texture.
What are some other ingredients you need to make this chocolate pudding?
Making this chocolate pudding is super easy, but you will need a few additional ingredients to make it. The additional ingredients you need are full-fat canned coconut milk, cocoa powder, pure maple syrup, and a pinch of salt. If you have these ingredients on hand, you can have this delicious chocolate pudding ready in no time!
The canned coconut milk and cocoa powder are the base of the pudding, so make sure to use full-fat canned coconut milk and high-quality cocoa powder. The full-fat canned coconut milk will give the pudding its creamy texture, while the cocoa powder will give it its rich chocolate flavor.
The pure maple syrup and pinch of salt are what make this pudding extra special. The maple syrup will add a hint of sweetness, while the pinch of salt will bring out the flavor of the cocoa powder.
So now you know what ingredients you need to make this delicious chocolate pudding.
What are some creative ways to serve this chocolate pudding?
If you're looking for creative ways to serve up delicious Easy Chocolate Pudding, you've come to the right place! Here are some fun and creative ideas for making your pudding even more special:
Layer your pudding in a parfait glass with fresh fruit, graham cracker crumbs and a dollop of whipped cream for a fruity and crunchy twist.
Make Chocolate Pudding Pops by pouring cooled pudding into popsicle molds, adding popsicle sticks and freezing overnight.
Create a Chocolate Pudding Pie by pouring your pudding into a graham cracker crust, chill and top with fresh whipped cream and a sprinkle of mini chocolate chips.
Add a layer of melted chocolate chips to your pudding for an extra chocolaty indulgence.
Make individual portions of pudding cups by layering chocolate pudding and whipped cream in mini mason jars and garnish with fresh fruit or a sprinkle of cocoa powder.
These are just a few of the many ways you can make Easy Chocolate Pudding even more special.
How long does it take to make this chocolate pudding?
Making this delicious chocolate pudding only takes 15 minutes! It's so easy that you can whip up a batch in no time. All you need to do is combine the ingredients in a medium-sized pot, heat it over medium-high heat, stirring constantly for about 10 minutes, and then let it cool for about 5 minutes before serving.
What are some other recipes that could be paired with this chocolate pudding to make a delicious dessert?
For a delicious dessert, you could pair this easy chocolate pudding with some classic recipes like a warm and gooey brownie or a creamy cheesecake. Or, if you're feeling adventurous, you could try something a bit more unique, like an iced mocha parfait, or a chocolate meringue tart. There are endless possibilities when it comes to pairing this scrumptious chocolate pudding recipe with other delicious desserts.