Delicious Earl Grey Tea Cookies Recipe
When I think of Earl Grey tea, I think of cozy afternoons spent curled up with a book and a warm cup of tea. But I recently discovered a new way to enjoy my favorite tea: Earl Grey tea cookies! These sweet, buttery treats are the perfect way to indulge in the unique flavor of Earl Grey. Whether you're looking for an afternoon snack or a special dessert, you'll love the comforting flavor of these Earl Grey tea cookies.
Earl Grey Tea Cookies Recipe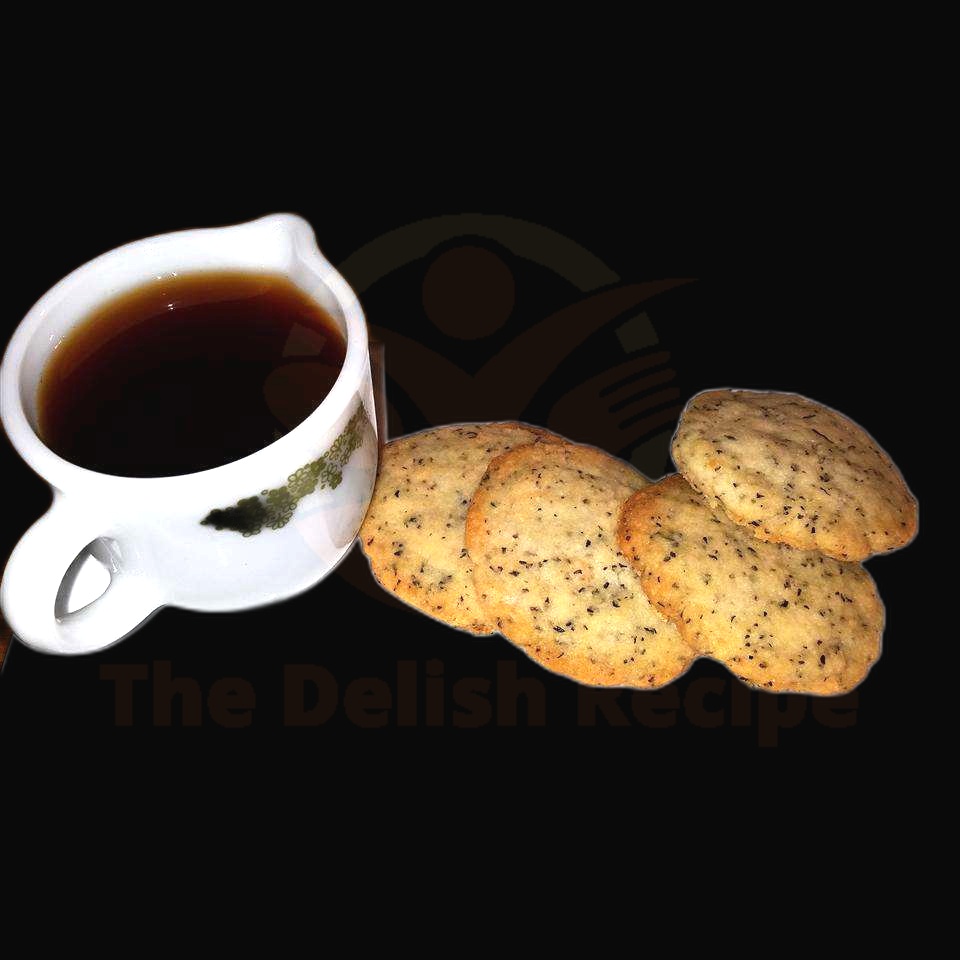 Ingredients
1 cup all-purpose flour
1/2 teaspoon baking soda
1/4 teaspoon salt
1 tablespoon Earl Grey tea leaves
1/2 cup butter, softened
1/2 cup white sugar
1/4 cup light brown sugar
1 egg
1 teaspoon vanilla extract
Instructions
Preheat your oven to 350 degrees Fahrenheit.
In a medium bowl, whisk together the flour, baking soda, salt, and Earl Grey tea leaves.
In a separate bowl, cream together the butter, white sugar, and light brown sugar until light and fluffy.
Beat in the egg and the vanilla extract until fully combined.
Gradually fold in the dry ingredients into the wet ingredients until just combined.
On a lightly floured surface, roll out the dough to about 1/4 inch thickness.
Cut out the cookies into desired shapes and place them on a parchment-lined baking sheet.
Bake the cookies for 10-12 minutes, or until they are lightly golden brown.
Let the cookies cool completely on the baking sheet before transferring them to a wire rack to cool completely.
Enjoy your delicious Earl Grey tea cookies!
Nutrition Facts
Calories: 150
Total Fat: 5g
Saturated Fat: 3g
Cholesterol: 15mg
Sodium: 90mg
Carbohydrates: 25g
Fiber: 1g
Sugars: 13g
Protein: 2g
What makes earl grey tea cookies so special?
Earl Grey tea cookies are special because they offer a unique flavor profile that you can't find anywhere else! A combination of orange zest and the distinctive flavor of earl grey tea creates a delicious cookie that is sure to please. The subtle flavor of bergamot in the earl grey tea pairs perfectly with the sweetness of the cookie, making it a perfect balance of sweet and savory. Plus, the pleasant aroma of earl grey tea is sure to fill your kitchen as you bake! Not only are they delicious, but they're also incredibly easy to make. All you need is some earl grey tea, butter, sugar, and other basic ingredients to whip up a batch of these heavenly treats. With these simple ingredients, you can create a delicious, unique treat that is sure to impress.
What ingredients are necessary for creating the perfect earl grey tea cookie?
Creating the perfect Earl Grey Tea Cookie is all about the ingredients! You'll need some Earl Grey tea leaves (or bags), butter, sugar, eggs, all-purpose flour, baking powder, and a pinch of salt. With these ingredients, you'll be able to make a classic, traditional Earl Grey Tea Cookie that will be sure to please.
To begin, you'll want to start by mixing together the butter and sugar in a bowl until they are light and fluffy. Next, you'll add the eggs – one at a time – and mix until they are completely incorporated. In a separate bowl, whisk together the flour, baking powder, and salt. Slowly add the flour mixture to the butter-sugar mixture, stirring until everything is well blended.
Finally, it's time for the Earl Grey tea. If you're using tea leaves, you'll want to mix them into the batter until they are evenly distributed. If you're using tea bags, you can cut them open and mix the tea leaves into the batter. Once everything is combined, spoon the batter onto a lined baking sheet and bake for about 10-15 minutes.
How do earl grey tea cookies compare to other tea-infused cookies?
Earl Grey Tea Cookies are a cut above the rest when it comes to tea-infused cookies! They have a delicate, floral flavor that sets them apart from other tea cookies. Here are some of the reasons why Earl Grey Tea Cookies are the best:
Rich and complex flavor: Earl Grey Tea Cookies are made with Earl Grey tea, which is a blend of black tea and the oil of Bergamot oranges. This combination yields a unique flavor that is both sweet and citrusy. The flavor of the tea is further complemented by other ingredients, such as butter and sugar, making the cookie rich and complex.
Perfect balance of sweetness: Earl Grey Tea Cookies are not overly sweet, but still have enough sweetness to satisfy a sweet tooth. This makes them the perfect tea cookie for those who don't want something too sugary.
Versatile: Earl Grey Tea Cookies can be enjoyed on their own or paired with other desserts. They are also great for baking into other treats, such as scones and muffins.
Easy to make: Earl Grey Tea Cookies are surprisingly easy to make and don't require any special equipment.
What tips can you give for ensuring the perfect earl grey tea cookie every time?
If you're looking to make the perfect Earl Grey tea cookie every time, here are some tips to help you out:
Begin by using the best quality Earl Grey tea you can find. High quality tea will have a bolder, more flavorful taste that will stand up well in the cookie.
Don't be stingy with the tea leaves! Use a generous amount for each cookie.
Allow the tea to steep for at least 20 minutes in the hot water, to bring out all of the flavor.
Don't overmix the dough. The cookies will be best if there are still some lumps of butter visible in the dough.
If you want the cookie to have a strong tea flavor, add a teaspoon of brewed tea to the dough.
For a crunchy texture, bake the cookies at a slightly higher temperature than usual.
When the cookies are done, let them cool completely before adding any icing or decorations.
What are some interesting ways to enjoy earl grey tea cookies?
There are plenty of interesting ways to enjoy Earl Grey tea cookies! Here are some of our favorites:
Make a DIY Earl Grey tea latte. This is a great way to get the most out of your Earl Grey tea cookies. Just crumble some of the cookie into a mug and top it with hot milk and a bit of sugar. Stir it all together and you have a delicious latte!
Dip the cookie in a cup of hot tea and enjoy the unique flavors. This is a fun way to mix things up and try something different.
Enjoy with a scoop of ice cream. This is a classic combination that's hard to beat. The creamy sweetness of the ice cream pairs perfectly with the subtle flavor of the tea cookie.
Use the cookie as a base for a trifle. Layer the cookie with some fresh fruit, a layer of custard and some whipped cream for a delicious dessert.
Bake the cookies into a pie or tart. This is a great way to make a sweet treat that's sure to please.
No matter how you choose to enjoy Earl Grey tea cookies, they are always a delicious treat.