Delicious Earl Grey Bread Recipe – Make The Perfect Loaf Every Time
I've always been a fan of Earl Grey tea. So, when I heard about Earl Grey Bread, I was intrigued. I decided to give it a try, and it's become one of my favorite recipes. This deliciously soft and slightly sweet bread has a subtle hint of Earl Grey tea which adds a unique flavor. It's a great addition to any meal, and it's surprisingly simple to make. So, let's get baking!
Earl Grey Bread Recipe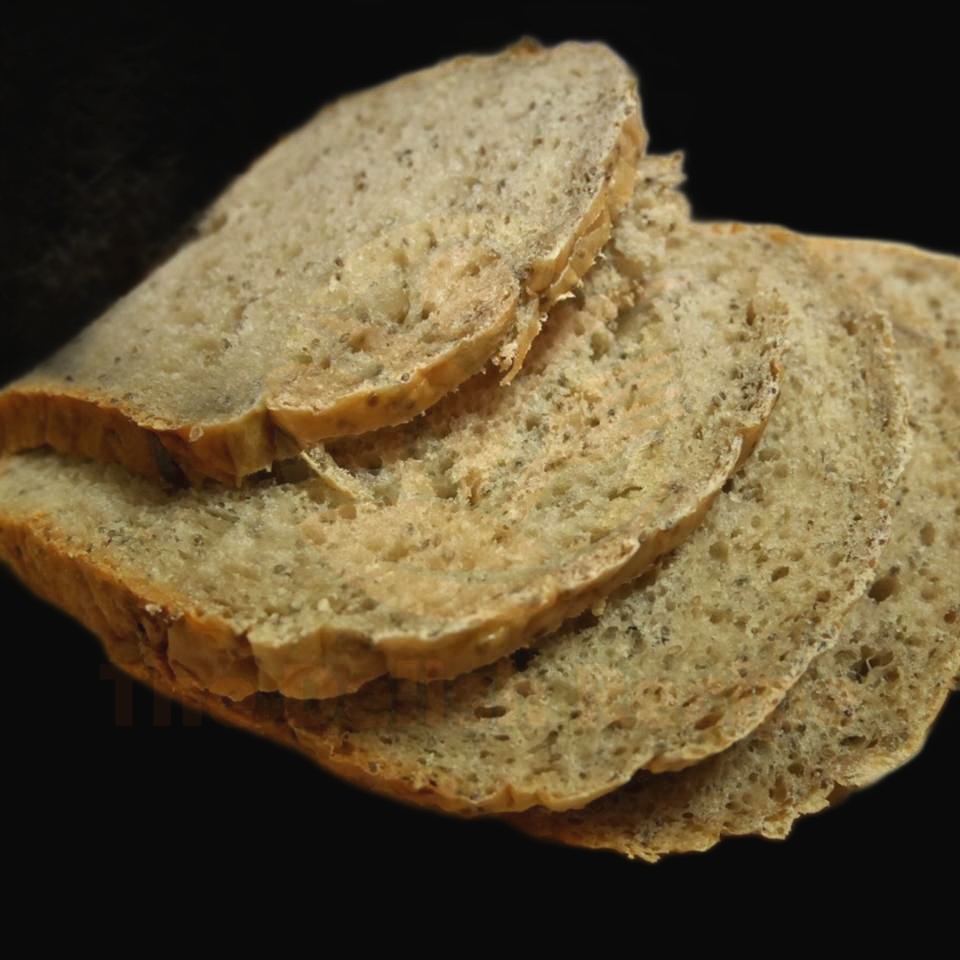 Ingredients
2 cups all-purpose flour
1 teaspoon baking soda
1/4 teaspoon salt
2 tablespoons Earl Grey tea leaves
1 cup sour cream
1/2 cup butter, melted
2 large eggs
1/4 cup granulated sugar
1 teaspoon vanilla extract
2 tablespoons turbinado sugar
Instructions
Preheat your oven to 350°F and lightly grease a 9×5 inch loaf pan.
In a medium bowl, whisk together the flour, baking soda, salt, and Earl Grey tea leaves.
In a separate bowl, mix the sour cream, melted butter, eggs, sugar, and vanilla extract until combined.
Gradually add the dry ingredients to the wet ingredients and stir until just combined (don't overmix).
Pour the batter into the prepared pan and sprinkle with turbinado sugar.
Bake in your preheated oven for 35-40 minutes, or until a toothpick inserted into the center of the loaf comes out clean.
Let the Earl Grey bread cool in the pan for 5 minutes before transferring to a wire rack to cool completely.
Enjoy your delicious Earl Grey bread!
Nutrition Facts
Calories: 315, Fat: 14g, Saturated Fat: 8g, Trans Fat: 0g, Cholesterol: 77mg, Sodium: 366mg, Carbohydrates: 41g, Fiber: 1g, Sugar: 17g, Protein: 6g
What makes earl grey bread unique?
Earl Grey bread is unique because it combines the classic taste of tea with the comforting taste of bread. It's a surprisingly delicious combination of flavors and textures. The tea adds a subtle sweetness and a hint of citrus, while the bread brings a slightly savory and buttery flavor. The result is a bread that's both light and flavorful. It's a perfect accompaniment to afternoon tea, or can be enjoyed as an interesting savory bread course. Plus, it's easy to make, so it's a great way to add something special to your baking repertoire.
What flavors and aromas can be expected when baking earl grey bread?
When baking Earl Grey bread, you can expect an amazing combination of flavors and aromas! The most prominent flavor of course is the classic and beloved Earl Grey tea, which is usually blended with either bergamot or lemon oil. This gives the bread a subtle citrusy flavor and a delightful floral aroma. The tea also adds a unique depth of flavor to the bread that you won't find in other breads. Additionally, you'll find hints of vanilla and honey in the bread, which adds a nice sweetness that pairs perfectly with the tea.
What other ingredients pair well with earl grey bread?
Earl Grey bread is one of the most delicious and unique recipes out there. Combining the fragrant and citrusy Earl Grey tea with a classic yeast dough creates a unique flavor that pairs well with a variety of other ingredients. For example, a sweet spread such as a honey butter or jam will add a nice contrast to the tea flavor of the bread. Nut butters are also a great option to add some heartiness to the bread. For a savory option, try adding a cheese spread or pesto. The citrus from the tea also pairs well with other citrus ingredients, such as an orange marmalade or a lemon butter.
What are some creative ways to use earl grey bread?
Earl Grey bread is a delicious and unique twist on classic bread, and it can be used for a variety of creative and tasty meal ideas! Here are some creative ways to use Earl Grey bread:
Make a tasty French toast with Earl Grey bread. Simply soak the slices in an egg and milk mixture, then fry in a pan. The Earl Grey flavor adds a unique twist to this classic breakfast dish.
Cook up a savory grilled cheese sandwich. To really bring out the Earl Grey flavor, spread a thin layer of butter on the outside of the slices before toasting them in a pan.
Enjoy a delicious toast with cream cheese and lox. The Earl Grey flavor pairs perfectly with the salty lox and the creamy cream cheese.
Make an Earl Grey bread pudding. Soak the slices in a mixture of milk, eggs, sugar, and spices, then bake in the oven until golden brown.
Create a sweet and savory sandwich. Spread some jam on one slice of Earl Grey bread and some cream cheese on the other, then put them together for a delicious treat.
With just a few ingredients and a little bit of creativity, you can transform Earl Grey bread into a variety of delicious dishes. So don't be afraid to get creative and enjoy this unique flavor combination.
How can earl grey bread be used to elevate your home baking skills?
Earl Grey bread is a delicious and unique way to take your home baking skills to the next level. With its subtle quality of Earl Grey tea, this bread offers a unique and unforgettable flavour that will have your family and friends asking for more. Not only does it provide a delicious and unique flavour, but it also provides a great way to experiment with different baking techniques. Whether you're a beginner or a more experienced baker, Earl Grey bread is an easy way to make a statement with your baking.
There are a few different ways to make Earl Grey bread. You can use commercial Earl Grey tea bags or even make a special Earl Grey tea concentrate by steeping several tea bags in hot water. To make the bread, you can use your own recipe or a store-bought mix. Once you've mixed up the dough, you can add in your special Earl Grey tea concentrate and knead it into the dough. After the dough has been kneaded, you can shape it into loaves and let it rise before baking.
Earl Grey bread is great for adding an extra special touch to any meal. You can use it to make sandwiches, toast, French toast, or even croutons. The possibilities are endless! It also pairs nicely with other classic baking staples like butter, jams, and honey.
So, if you're looking to up your baking game, give Earl Grey bread a try! With its unique and delicious flavour, it's sure to be a hit with your family and friends.