How To Make Delicious Dutch Baby Pancakes
I'm always on the lookout for a delicious brunch recipe that's sure to impress, and Dutch Baby is it. This fluffy, delicious pancake is a crowd pleaser and an easy recipe to make. I love the sweet and savory combination of this dish, and the way it puffs up in the oven is always a visual treat. I can't wait to share this delicious Dutch Baby with my family and friends.
Dutch Baby Recipe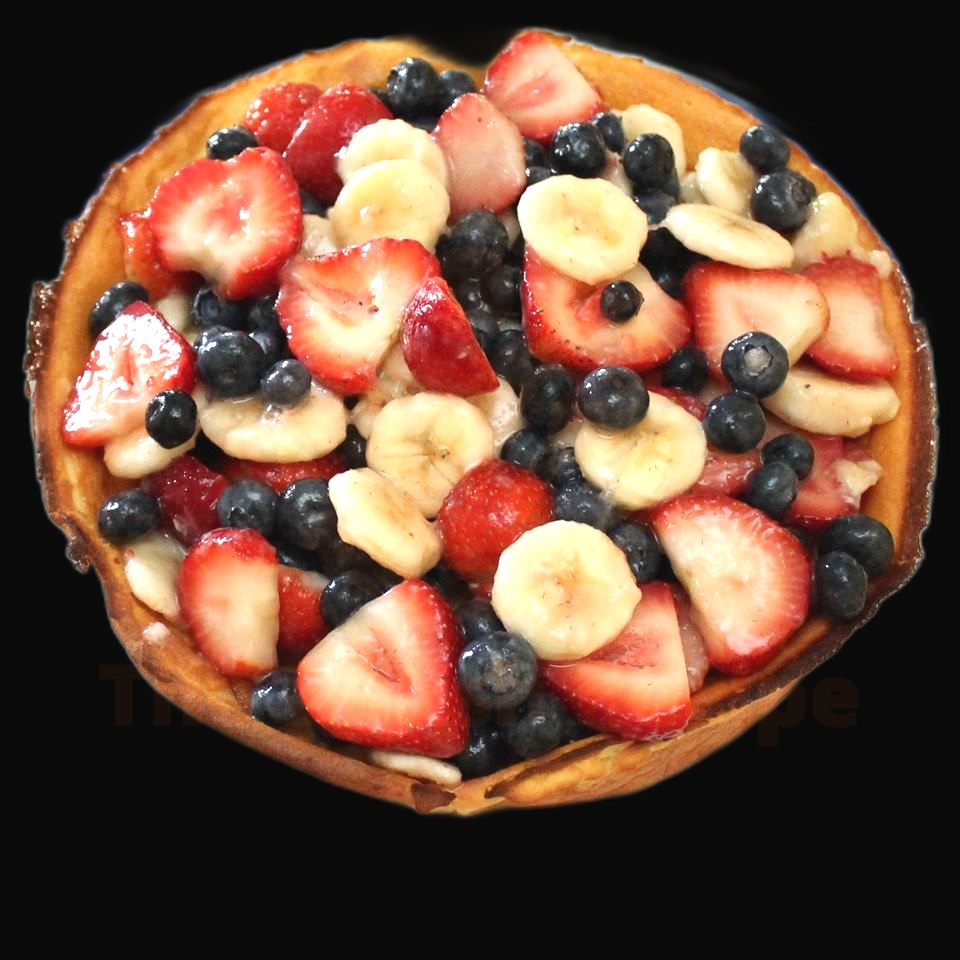 Ingredients
3 large eggs
3/4 cup all-purpose flour
3/4 cup whole milk
2 tablespoons unsalted butter, melted
1/4 teaspoon salt
1 tablespoon granulated sugar
Powdered sugar for dusting (optional)
Instructions
Preheat your oven to 425°F.
In a medium bowl, whisk together the eggs, flour, milk, melted butter, salt, and granulated sugar until the batter is smooth.
Grease a 9-inch cast iron skillet with a bit of butter.
Pour the batter into the prepared skillet and bake in the preheated oven for 20-25 minutes, or until the edges are golden brown and the center is set.
Once the Dutch baby is done baking, let it cool for 5 minutes. Dust with powdered sugar (if desired) and serve warm. Enjoy!
Nutrition Facts
Calories: 342, Fat: 15.7g, Sodium: 446mg, Carbohydrates: 35.3g, Protein: 10.3g, Fiber: 0.6g
What is a dutch baby?
Have you ever heard of a Dutch Baby? A Dutch Baby is an amazingly delicious cross between a pancake, a popover, and an omelet. It's a fluffy, eggy, and buttery treat that's sure to satisfy any sweet or savory craving. The best part? You can whip up a Dutch Baby in minutes!
So, what is a Dutch Baby? It's a puffy, sweet, and savory pancake-like dish that is cooked in a skillet and served warm. The batter is made with eggs, milk, flour, and sugar, then poured into a hot skillet with melted butter. Once the pancakes have been cooked until golden brown, they can be topped with anything from sugar and cinnamon to savory ingredients like ham and cheese.
The Dutch Baby is incredibly simple to make, yet it looks and tastes like something from a fancy restaurant. Try it for breakfast, lunch, or dinner – it pairs well with just about anything. Serve it with maple syrup, jam, or a dollop of yogurt or creme fraiche. Or, to make a savory version, top with cheese, ham, bacon, or vegetables.
How do you prepare a dutch baby?
Preparing a Dutch Baby is easy! Here's what you need to do:
Preheat your oven to 425 degrees F.
In a blender, combine 2 eggs, ¼ cup all-purpose flour, ¼ cup milk, 1 tablespoon sugar, and a pinch of salt. Blend until smooth.
Grease a 9-inch skillet with butter, then pour in the batter.
Bake for about 20 minutes, until the edges are golden and puffy.
Top with your favorite toppings, like fresh berries or powdered sugar.
How do you serve a dutch baby?
Serving a Dutch Baby is easy and fun! The best part? You can customize it however you like! Here's how:
Preheat your oven to 425°F and grease a 9-inch or 10-inch cast iron skillet.
Whisk together 2 large eggs, 2/3 cup whole milk, 2/3 cup all-purpose flour, 2 tablespoons melted butter, and a pinch of salt.
Pour the batter into the preheated skillet and bake for 20 minutes.
Top it with fresh fruit, a sprinkle of powdered sugar, and a drizzle of maple syrup.
Why should you make a dutch baby?
You should make a Dutch Baby because it's an incredibly delicious and visually stunning breakfast dish. It's a sweet, airy, and custardy pancake that can be whipped up in minutes and makes for a great weekend brunch. Plus, it's a unique and impressive way to get your morning started!
Unlike traditional pancakes, Dutch Baby is cooked in the oven instead of on a skillet. This gives it a fluffier texture, and the edges puff up and get crispy as it bakes. It's served with a dusting of powdered sugar, a squeeze of lemon, and a drizzle of maple syrup or honey. And when it comes out of the oven, it's sure to make a stunning presentation.
The recipe for Dutch Baby is simple and comes together quickly. All you need are some eggs, flour, sugar, butter, and milk. Whisk everything together until the batter is smooth, then pour it into a hot skillet and pop it in the oven. After about 20 minutes, you'll have a delicious, golden-brown masterpiece.
If you're looking for a unique and delicious breakfast dish, you should definitely give Dutch Baby a try.
What ingredients do you need to make a dutch baby?
Making a Dutch baby is easier than you think! You only need a few basic ingredients that you might already have in your pantry! All you need is all-purpose flour, eggs, butter, and a pinch of salt. Plus, any toppings you like.
To make the batter for your Dutch baby, simply combine the flour, eggs, butter, and salt into a blender. Blend it until it is completely smooth. Once the batter is ready, heat a skillet on the stovetop over medium heat. Add some butter or oil to the skillet and then pour the batter into the skillet.
Let the Dutch baby cook until it is golden brown and puffy. Then, remove it from the skillet and transfer it to a plate. You can top your Dutch baby with whatever toppings you like. Some popular toppings are butter, jam, whipped cream, fresh fruit, and powdered sugar.
And that's it! Making a Dutch baby is easy and delicious.
What are the possible variations to a dutch baby?
Oh boy, the possibilities for a Dutch Baby are endless! This delicious and easy-to-make pancake is a crowd pleaser for breakfast, brunch, or just because. From sweet to savory, there's a Dutch Baby variation to suit every taste.
The classic Dutch Baby, also known as a German Pancake, is made with a simple batter of eggs, milk, flour and sugar, and then baked in a hot skillet until puffy and golden. This classic recipe can be served with a variety of toppings, from sweet ones like butter, jam, and maple syrup to savory toppings like bacon, ham and cheese.
To jazz up your Dutch Baby, consider adding fruits like blueberries, strawberries, and bananas, or nuts like almonds and walnuts. You can also go for a more exotic flavor by adding spices like cinnamon, nutmeg, and cardamom, or adding a scoop of your favorite ice cream topping.
For a savory version of the Dutch Baby, try adding vegetables such as spinach, peppers, and mushrooms, or top it with a creamy cheese sauce. You can also add herbs like rosemary, sage, and thyme for a more flavorful experience.
For a vegan or health-conscious option, you can make a Dutch Baby with a combination of non-dairy milk and gluten-free flour. You can also swap out the sugar for a natural sweetener such as honey or maple syrup.
So, as you can see, there is no shortage of possibilities when it comes to making a Dutch Baby. Whether you're looking for a classic recipe or a creative twist, you're sure to find something that will please your taste buds and delight your guests.