Cherry Delight: Moist And Delicious Dried Cherry Bread
I love the sweet-tart flavor of dried cherries, so when I came across this recipe for Dried Cherry Bread, I had to give it a try. I was not disappointed! The combination of chewy dried cherries and a soft, buttery bread is absolutely heavenly. This bread is perfect for serving at a holiday gathering or enjoying with a cup of tea on a lazy Sunday afternoon. I hope you enjoy it as much as I do!
Dried Cherry Bread Recipe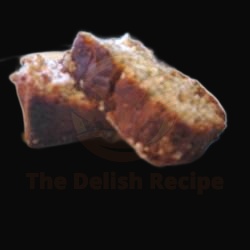 Ingredients
1 cup all-purpose flour
1/4 teaspoon baking powder
1/4 teaspoon baking soda
1/4 teaspoon salt
2 tablespoons sugar
1/4 cup butter, melted
1 large egg
1/2 cup milk
1/2 cup dried cherries
Instructions
Preheat your oven to 350 degrees F.
In a medium bowl, combine the flour, baking powder, baking soda, salt, and sugar. Mix everything together until evenly blended.
In a separate bowl, whisk together the melted butter and egg. Then add the milk and mix until everything is well combined.
Add the wet ingredients to the dry ingredients and mix until all of the ingredients are combined.
Carefully fold in the dried cherries until they are evenly distributed throughout the batter.
Grease a loaf pan and pour the batter into it.
Bake for 55 minutes, or until a toothpick or knife comes out clean when inserted into the center.
Let the bread cool for at least 80 minutes before serving.
Enjoy your delicious Dried Cherry Bread!
Nutrition Facts
Calories: 150
Total Fat: 8g
Saturated Fat: 4.5g
Trans Fat: 0g
Cholesterol: 30mg
Sodium: 280mg
Total Carbohydrates: 19g
Dietary Fiber: 1g
Sugars: 9g
Protein: 3g
Why is dried cherry bread a great choice for breakfast or snack?
If you're looking for a tasty and nutritious breakfast or snack, look no further than dried cherry bread! This delicious and versatile treat can help you start your day off right, satisfy your midday hunger pangs, or make the perfect accompaniment to your afternoon tea. Not only is it packed with flavor, but its many health benefits make it an ideal snack choice. Here's why dried cherry bread is a great choice for breakfast or snack.
First of all, it's a great source of fiber. Dried cherries are naturally rich in fiber, and when combined with other ingredients like whole wheat flour, oats, and nuts, it makes for a delicious and filling treat. Eating foods high in fiber can help keep you regular, aid in weight control, and even help lower your cholesterol.
Besides being good for your digestive system, dried cherry bread is also chock full of antioxidants. The dried cherries and other ingredients provide an abundance of vitamins and minerals, including vitamin A and C, iron, magnesium, and more. These antioxidants help protect your cells from damage and may even help reduce the risk of certain diseases.
Finally, dried cherry bread is incredibly tasty! The combination of tart dried cherries, crunchy nuts, and sweet oats makes for a flavorful and satisfying snack. You can even customize the ingredients to your liking – add more nuts, swap out the oats for quinoa, throw in some dark chocolate chips – whatever you desire!
Ultimately, dried cherry bread is a great choice for breakfast or snack because it's packed with fiber, antioxidants, and delicious flavor.
What are some benefits of using dried cherries in bread?
Dried cherries provide a delicious burst of flavor to bread. Their sweet, tart taste is a welcome addition to any loaf and can turn a mundane bread into an extraordinary experience.
Dried cherries also add a unique texture to bread – they have a chewy consistency that contrasts nicely with the crunchy crust and soft, fluffy interior.
Not only that, but dried cherries are packed with antioxidants, minerals and vitamins, making them a great source of nutrition.
Dried cherries can also be used to add visual appeal to bread – when baked, their dark red color really stands out, making the bread look more vibrant and appetizing.
Finally, dried cherries are extremely versatile – they can be used in savory or sweet breads or even incorporated into different types of doughs and batters.
Are there any tips to help make sure the dried cherry bread turns out delicious?
Yes! Here are some tips to help make sure your dried cherry bread turns out delicious:
Start with high quality ingredients. Use fresh, good-quality ingredients and make sure your butter is at room temperature.
Don't overmix. When you're mixing the batter, do so gently and just until the ingredients are combined. Overmixing will cause the bread to become dense and heavy.
Measure carefully. Use measuring cups and spoons for accuracy and don't forget to level off the measuring cups for dry ingredients.
Don't skimp on the cherries. The cherries should be the main flavor in the bread, so make sure you use a generous amount.
Use enough baking powder. Baking powder helps the bread rise and become fluffy and light. Make sure you use enough to get the desired texture.
Don't overbake. The bread should be lightly golden on top and a toothpick inserted into the center should come out clean. Overbaking can cause the bread to become dry and crumbly.
How can dried cherry bread be used as a creative addition to meals?
Dried cherry bread is an incredibly versatile and creative addition to any meal! It can be used in a variety of ways, from making a flavorful stuffing to a sweet and savory breakfast toast. Here are a few ideas for how to use dried cherry bread to add some extra flavor to your meals.
For a savory dish, why not try adding it to your favorite stuffing recipe? Dried cherry bread gives stuffing a sweet and nutty flavor that is sure to be a hit. It also adds a nice texture, with a crunchy exterior and a soft, chewy center.
You can also use dried cherry bread to make a tasty breakfast treat. Toast the bread and top it with almond butter and honey for a simple yet delicious breakfast toast. Or, try adding it to French toast for a sweet and fruity twist.
If you're feeling creative, you can also use dried cherry bread to make a flavorful appetizer. Cut the bread into small cubes, top with a savory cheese, and bake for a delicious and easy bite-sized snack.
No matter how you use it, adding dried cherry bread to your meals is sure to add a unique flavor and texture that is sure to satisfy.
What types of dried cherries work best in this recipe?
When it comes to making the perfect loaf of Dried Cherry Bread, the type of dried cherries you use can make all the difference! For this recipe, we recommend using a mix of tart and sweet dried cherries – the tart cherries will give a nice balanced flavor, while the sweet ones will add a bit of sweetness. If you can, try to find dried cherries that are not too sweet or too tart, as this will give you the most delicious results. Additionally, if you can find cherries without added sugar, this is ideal as it will give you more control over the sweetness of the bread.
What other ingredients are needed to make a tasty cherry bread loaf?
Making a tasty cherry bread loaf isn't just about the dried cherries! There are lots of other ingredients that will help make it utterly delicious. You'll need all-purpose flour, yeast, sugar, salt, butter, an egg, and milk. The milk and butter will give the loaf a soft, moist texture, while the sugar and yeast will help it rise. The egg will also help the dough rise, but also adds extra flavour and helps to bind the ingredients together. And of course, don't forget the salt – this will balance out the sweetness of the cherries and the other ingredients. All of these ingredients, when combined together, will create a heavenly cherry bread loaf that you can enjoy with friends and family.
What is the best way to serve and enjoy dried cherry bread?
The best way to serve and enjoy dried cherry bread is warm, fresh out of the oven! The tart cherries add a sweet-tart flavor that is complemented perfectly by the toasted, buttery flavor of the bread. To top it off, a generous sprinkle of sugar and a dusting of powdered sugar gives this treat a delicious crunch. The smell of freshly baked cherry bread will fill your kitchen and make your mouth water.
For a quick and easy way to serve dried cherry bread, simply slice it into thick slices and serve it with butter. The butter will melt into the slices, giving them a soft, gooey texture. Top it off with a scoop of ice cream or a dollop of whipped cream for a truly decadent treat.
If you're looking for something a little more special, try baking your dried cherry bread in a Bundt pan. The Bundt pan will give the bread a beautiful golden brown crust and an airy texture on the inside. Once it has cooled, slice it and serve with a sweet glaze or a cream cheese frosting.
No matter how you choose to serve it, dried cherry bread is a delicious treat that is sure to please. With its sweet-tart flavor and buttery texture, it's the perfect dessert or snack.