Easy Brownie Bites Recipe – Deliciously Decadent Treats
I love indulging in a sweet treat every now and then, and these delicious brownie bites are the perfect solution! I've been making them for years and they've never failed to satisfy my sweet tooth. They're moist, fudgy, and bite-sized, so they're great for when you just want a little something to satisfy your craving. Plus, they're super easy to make, so you can whip them up in no time. Try them for yourself and you'll see why they're a crowd favorite!
Delicious Brownie Bites Recipe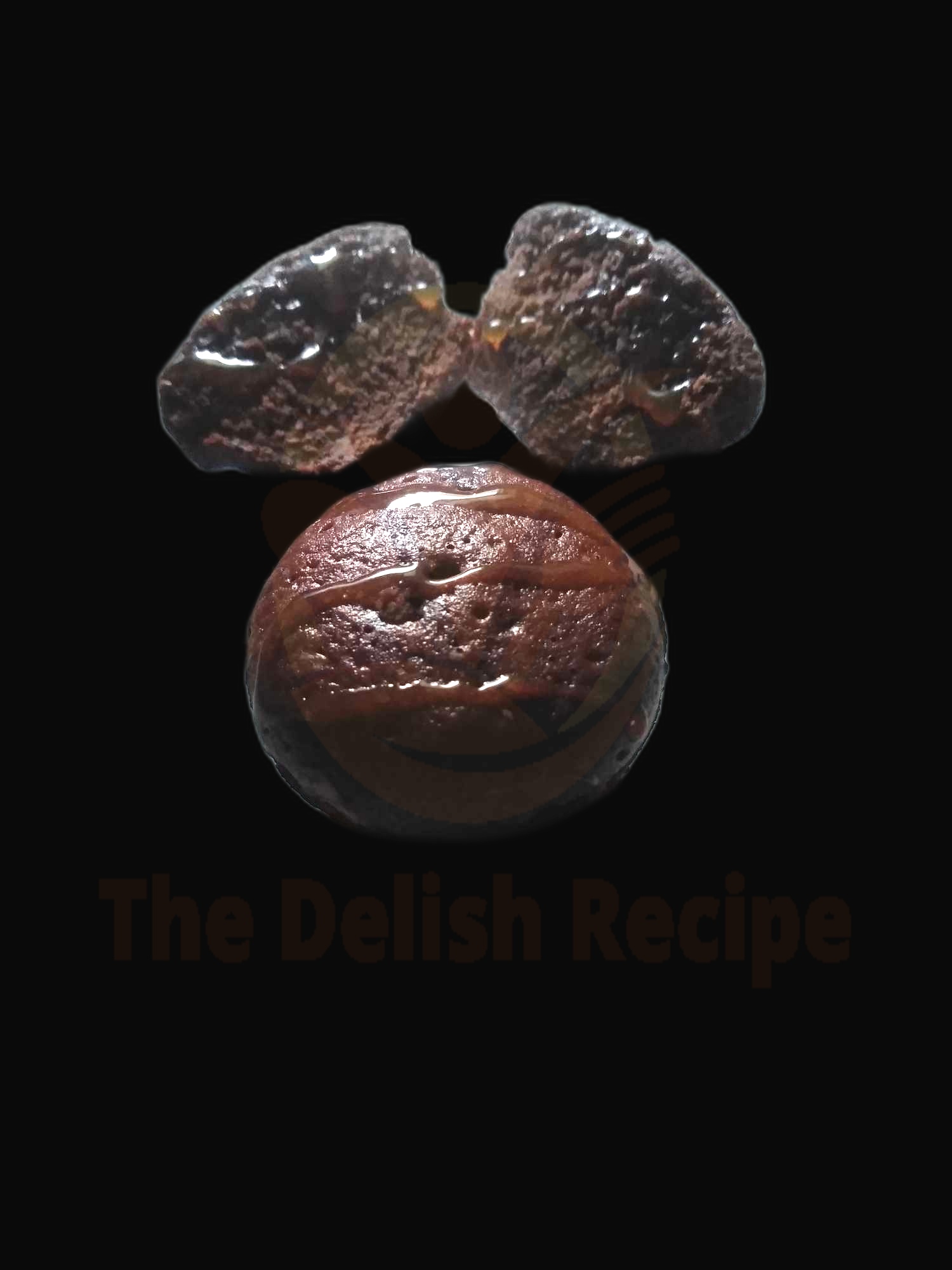 Ingredients
1/2 cup all-purpose flour
1/4 cup unsweetened cocoa powder
1/4 tsp baking powder
1/4 tsp salt
1/4 cup granulated sugar
1/4 cup packed light brown sugar
1/4 cup melted butter
1 large egg
1 tsp pure vanilla extract
1/4 cup semisweet chocolate chips
1/4 cup chopped walnuts (optional)
Instructions
Preheat your oven to 350°F and grease a 9-inch square baking pan.
In a medium bowl, whisk together the flour, cocoa powder, baking powder, and salt.
In a separate bowl, mix together the granulated sugar and brown sugar.
Add the melted butter and stir until combined.
Crack the egg into the bowl and add the vanilla extract. Stir until combined.
Pour the wet ingredients into the dry ingredients and mix until just combined.
Fold in the chocolate chips and walnuts (optional).
Spread the batter into the prepared pan and bake for 18 minutes.
Let the brownie bites cool for 2 minutes before cutting into small squares.
Enjoy your delicious brownie bites!
Nutrition Facts
Calories: 250
Fat: 11g
Saturated Fat: 6g
Carbohydrates: 36g
Sugar: 19g
Protein: 3g
Cholesterol: 33mg
Sodium: 167mg
Fiber: 2g
What makes these brownie bites so delicious?
You won't believe what makes these delicious brownie bites so yummy! The secret lies in their rich, fudgy texture and deep, chocolatey flavor. Each bite-sized morsel is bursting with chunks of chocolate and hints of sweetness. Plus, these brownie bites are made with real, quality ingredients like cocoa powder and brown sugar. So, you get all the chocolatey goodness without any of the guilt! So go ahead and indulge in these delicious, bite-sized treats.
How can you make sure that your brownie bites turn out perfectly?
If you want to make sure your brownie bites turn out perfectly, then there are a few key steps you can take to ensure success. First, make sure to use the freshest ingredients possible. This may mean making your own brownie mix instead of buying a pre-made one; the difference in taste is worth the extra effort. Also, be sure to measure your ingredients properly, as too little or too much can ruin the consistency of the brownie bites.
Next, use the right baking pan. A good quality baking pan will help the brownie bites cook evenly and prevent them from sticking while they cool. If you find your brownie bites are sticking, try greasing the pan with butter or oil before pouring in the batter.
Finally, don't forget the timing. Brownie bites should be removed from the oven when they're still a bit undercooked, as they will continue to cook as they cool. This will help maintain the perfect chewy texture and prevent them from becoming dry and crumbly.
What are the benefits of making your own brownie bites?
Making your own brownie bites is not only fun and easy, but it comes with many benefits too! Here are some key advantages of making your own brownie bites:
You can customize your brownie bites however you want! You can add in your favorite ingredients and create the perfect flavor combination.
You can control the sweetness and texture of your brownie bites. Whether you prefer dense and fudgy bites or light and fluffy brownie bites, you can make them however you like.
You can make brownie bites in batches and store them for later. Depending on the ingredients you use, your brownie bites can stay fresh for up to a week.
Making brownie bites is a great way to get creative. You can experiment with different recipes, flavors, and ingredients to find the perfect combination that you love.
You can save time and money by making your own brownie bites. No need to buy pre-made ones at the store when you can make them in the comfort of your own home.
What are some tips for creating the perfect brownie bite?
Creating the perfect brownie bite isn't as difficult as it may seem. Here are some tips to help you get started:
Preheat your oven and prepare the baking pan: Preheating your oven to the correct temperature is essential for baking the perfect brownie bite. Be sure to prepare the baking pan with parchment paper or oil to prevent sticking.
Measure and mix the ingredients: Measure and mix all the ingredients, following the recipe closely. Use a whisk to ensure everything is combined completely.
Bake the brownie bites: Once the ingredients are mixed, spoon the batter into the baking pan, being careful not to overfill the pan. Place it into the preheated oven and bake according to the recipe.
Check the brownie bites: To see if the brownie bites are done, insert a toothpick into the center. If it comes out clean, the brownie bites are done. If not, bake a few minutes longer.
Let cool: Allow the brownie bites to cool before serving.
How easy is it to make delicious brownie bites?
Making delicious brownie bites is so easy! All you need are a few simple ingredients, a little bit of time and a lot of enthusiasm. You don't have to be a master baker to whip up a batch of these tasty treats.
To get started, you'll need the following items: a box of brownie mix, a few tablespoons of vegetable oil, two eggs, a teaspoon of vanilla extract, and a pinch of salt. Once you've gathered all the ingredients, preheat your oven to 350 degrees Fahrenheit.
Next, mix the brownie mix, oil, eggs, vanilla extract and salt together in a large bowl until fully combined. Once the batter is ready, spoon small amounts of it into a greased mini muffin tin. Bake for about 10 minutes or until the brownies are slightly golden on top.
Finally, remove the brownie bites from the oven and let them cool before serving. Enjoy your delicious brownie bites with a cold glass of milk or cup of coffee.
Are there any variations that you can make with brownie bites?
Yes! There are so many delicious variations that you can make with brownie bites. From adding different flavors to incorporating different types of frosting, you can create a unique and tasty treat to satisfy your sweet tooth.
For flavor variations, you can try adding in a different type of chocolate, such as white chocolate or dark chocolate, to your brownie bites. You can also add in chopped up nuts or dried fruit to give your brownies a unique texture and flavor. If you're feeling extra adventurous, you can even add in a few drops of peppermint extract for a minty twist.
When it comes to frosting, you can choose from a variety of options. You can go for a classic chocolate frosting or opt for something a bit more adventurous. Try swirling together different types of frostings to create a unique color combination. You can also top your brownies with cream cheese frosting or even a simple powdered sugar glaze.
There are so many ways to make your brownie bites unique and delicious. Get creative and have fun experimenting with different flavor combinations and frosting options.
What are some creative ways to serve delicious brownie bites?
When it comes to serving delicious brownie bites, there are so many creative ways to do it! Start by baking up some delicious chocolatey bites that everyone will love. Then, get creative by adding toppings, or by making them into different shapes. Here are some fun and easy ideas for serving up scrumptious brownie bites.
Try topping them with colorful sprinkles and candy pieces for a festive look.
Add a scoop of ice cream and some hot fudge sauce for a decadent dessert.
Create brownie bites on a stick by inserting a popsicle stick into the center of each bite before baking.
Cut the brownies into different shapes with cookie cutters before baking.
Make sandwich cookies by adding a layer of frosting between two brownie bites.
Top them with melted peanut butter or caramel for a sweet and salty treat.
Serve them in a bowl with some hot chocolate sauce for dipping.
Add some chopped nuts or crushed cookies for an extra crunch.