Lemon Custard Crostata With Whipped Ricotta Cream
I love making desserts that are both delicious and beautiful, so when I stumbled across this crostata recipe, I knew I had to try it! This Italian-inspired treat is made with a flaky pastry crust, filled with a creamy lemon custard, and topped with a fluffy whipped ricotta cream. Every time I make this crostata, my family is always impressed. It's an elegant yet easy-to-make dessert that will be sure to impress guests!
Crostata with Lemon Custard and Whipped Ricotta Cream Recipe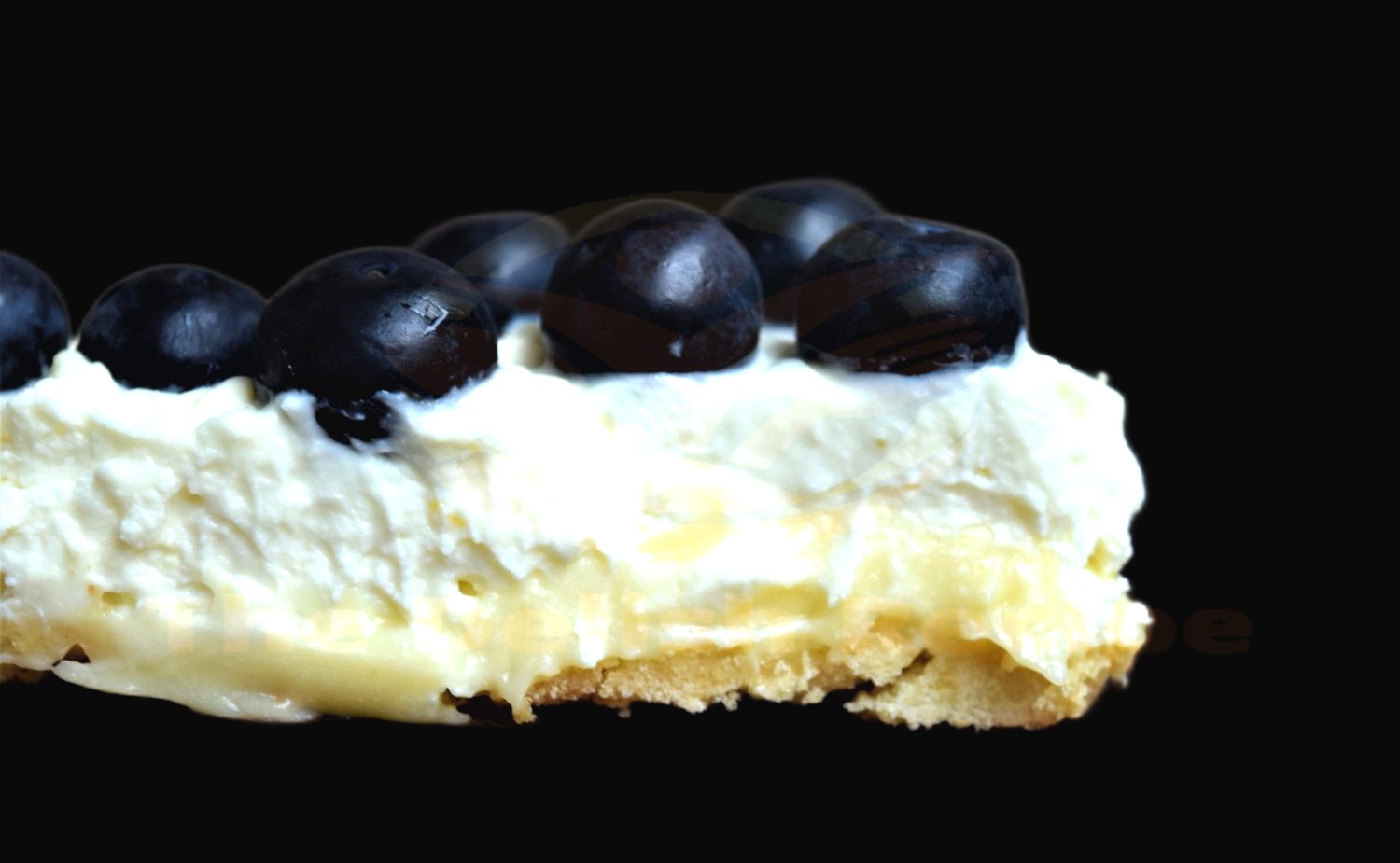 Ingredients
For the crust:
1 cup all-purpose flour
1/4 teaspoon salt
6 tablespoons cold unsalted butter, cut into small cubes
2 tablespoons cold water
For the lemon custard:
3 large eggs
3/4 cup granulated sugar
1/3 cup freshly squeezed lemon juice
1 teaspoon finely grated lemon zest
Pinch of salt
4 tablespoons unsalted butter, melted and cooled
For the whipped ricotta cream:
1 cup ricotta cheese
2 tablespoons honey
1/4 teaspoon ground cinnamon
1/4 teaspoon vanilla extract
1/4 cup heavy cream
Instructions
Let's get started on this delicious Crostata with Lemon Custard and Whipped Ricotta Cream!
First, let's make the crust. In a large bowl, whisk together the flour and salt. Add in the cubes of cold unsalted butter and use a pastry cutter or your hands to cut the butter into the flour until the mixture resembles coarse crumbs. Slowly add in the cold water and mix until the dough starts to come together. Gently knead the dough into a ball and then flatten it into a disk. Cover the disk with plastic wrap and chill in the refrigerator for 30 minutes.
Once the dough has chilled, preheat the oven to 350°F and lightly grease a 9-inch tart pan with butter. Flour a work surface and roll out the dough until it's about 1/8-inch thick. Carefully transfer the dough to the tart pan and press it into the sides. Trim off any excess dough.
Next, let's make the lemon custard. Whisk together the eggs, sugar, lemon juice, lemon zest, and salt in a large bowl. Add in the melted and cooled butter and whisk until combined. Pour the custard into the tart pan and bake for 35 minutes or until the custard is set. Allow to cool for 15 minutes.
Finally, let's make the whipped ricotta cream. In a medium bowl, whisk together the ricotta cheese, honey, cinnamon, and vanilla extract until light and fluffy. In a separate bowl, whisk the heavy cream until soft peaks form. Fold the whipped cream into the ricotta mixture until fully combined.
To assemble the crostata, spread the whipped ricotta cream over the cooled lemon custard. Slice and serve! Enjoy!
Nutrition Facts
Calories: 434, Total Fat: 24g, Saturated Fat: 15g, Cholesterol: 147mg, Sodium: 166mg, Carbohydrates: 45g, Dietary Fiber: 1g, Sugar: 14g, Protein: 8g
What is crostata?
Crostata is an Italian pastry that is similar to a tart. The main difference between crostata and a tart is that the crostata dough is much more rustic and less precise than a tart. It is usually made with a combination of butter, flour, and sugar, and usually has a crumbly, cookie-like texture. The crostata dough is used to wrap around a filling, which can be either sweet or savory. You can fill it with everything from cream and seasonal fruits to vegetables and cheese.
In the case of the crostata with lemon custard and whipped ricotta cream, the crostata dough is used to wrap around a creamy lemon custard filling. The top of the crostata is then decorated with a layer of whipped ricotta cream, giving it a creamy and light texture. The combination of the sweet and tart lemon custard and the creamy whipped ricotta cream is a perfect balance of flavors. The flaky, buttery crostata dough adds the perfect crunch.
Overall, crostata is a delicious and versatile Italian pastry that can be filled with sweet or savory fillings.
What tips can you share to make the best crostata possible?
Start with a high-quality, all-butter crust for your crostata. This will ensure a flaky and flavorful end result.
Use a sharp knife to cut your fruit and make sure it's ripe, sweet and juicy.
Gently fold the fruit into the custard to ensure a light and creamy filling.
Use whole milk ricotta cheese for a smooth and creamy whipped ricotta cream.
Generously sprinkle your crostata with sugar before baking to get a nice, crunchy caramelized top.
Bake your crostata until the crust is golden and the custard is set for the perfect balance of texture and flavor.
Enjoy your crostata warm and serve with a scoop of vanilla ice-cream or whipped cream for a truly delicious treat.
What makes this crostata with lemon custard and whipped ricotta cream so special?
You're in for a treat with this crostata with lemon custard and whipped ricotta cream! Not only is this dessert delicious, it's also easy to make and perfect for special occasions. The combination of sweet and tart flavors is what makes it so special. The creamy lemon custard is balanced out by the light and airy whipped ricotta cream, resulting in a dish that will make your taste buds sing!
The crostata itself is a flaky crust that adds a nice texture to the creamy custard and ricotta cream. You can customize it to your preference by adding a variety of fruits or other flavors to the filling. The ricotta cream is a must for this dish though – it adds a light and fluffy texture that complements the traditional pastry crust perfectly.
This crostata is also a great way to get creative in the kitchen. Not only can you customize it with different flavors, but you can also get creative with the presentation. For example, you can use a round baking dish and cut the crostata into slices or use individual tart pans to make individual servings.
So, what makes this crostata with lemon custard and whipped ricotta cream so special? It's the perfect balance of sweet and tart flavors, the light and airy texture of the whipped ricotta cream, and the fact that it's so easy to customize and get creative with.
What are the steps involved in making this delicious dessert?
Making this deliciously creamy Crostata with Lemon Custard and Whipped Ricotta Cream is easier than you may think! All you need is a few simple ingredients and you're good to go. Here are the steps involved to make this delightful dessert:
First, preheat your oven to 350°F and prepare your pie crust. To do this, roll out the dough to a 12-inch circle and place it inside a 9-inch tart pan with a removable bottom. Trim the edges and refrigerate for 30 minutes.
Next, make the lemon custard by whisking together the egg yolks, sugar, cornstarch, and lemon juice in a medium saucepan. Cook the mixture over medium heat, stirring continuously, until thickened. Once done, pour the custard into a bowl and set aside.
Third, make the whipped ricotta cream by using a stand mixer to combine the ricotta and heavy cream. Beat on high for about 2 minutes until light and fluffy.
Fourth, spread the custard onto the pre-baked crust and top with the whipped ricotta cream. Sprinkle the mixture with the zest of one lemon.
Finally, bake the crostata in the preheated oven for 15 minutes. Allow it to cool before serving.
What unique flavors will i experience when i make this crostata?
You will be in for a real treat when you make this crostata! The combination of creamy lemon custard and whipped ricotta cream is truly unique. The sweet and tart flavor of the lemon custard balances perfectly with the creamy, richness of the ricotta cream. The flavors come together in a perfect harmony that will have you craving more. The texture of the crostata pastry is also something to savor, with a light and flaky crust that is sure to impress. In addition, the hint of almond extract in the pastry adds a depth of flavor that you won't find in many other desserts. All in all, you can expect a truly extraordinary experience when you make this crostata.
What do people love most about this crostata with lemon custard and whipped ricotta cream?
People absolutely love the combination of the tart lemon custard and the creamy, fluffy ricotta cream in this crostata. The sweet and savory elements balance each other out perfectly, creating a delicious and flavorful dessert that's sure to please! The combination of textures is also extraordinary; the crunchy, buttery crust is the perfect canvas for the lemon custard and ricotta cream. The result is a melt-in-your-mouth experience that will have you coming back for more.