Quick And Easy Creamy Crab Chowder Recipe
I love the creamy texture and delicious flavor of this Creamy Crab Chowder. Every time I make it, I can't help but feel a sense of pride in how delicious it turns out. It's a comforting and tasty dish that's perfect for a cold winter's day. Plus, it's so easy to make – it's a win-win situation!
Creamy Crab Chowder Recipe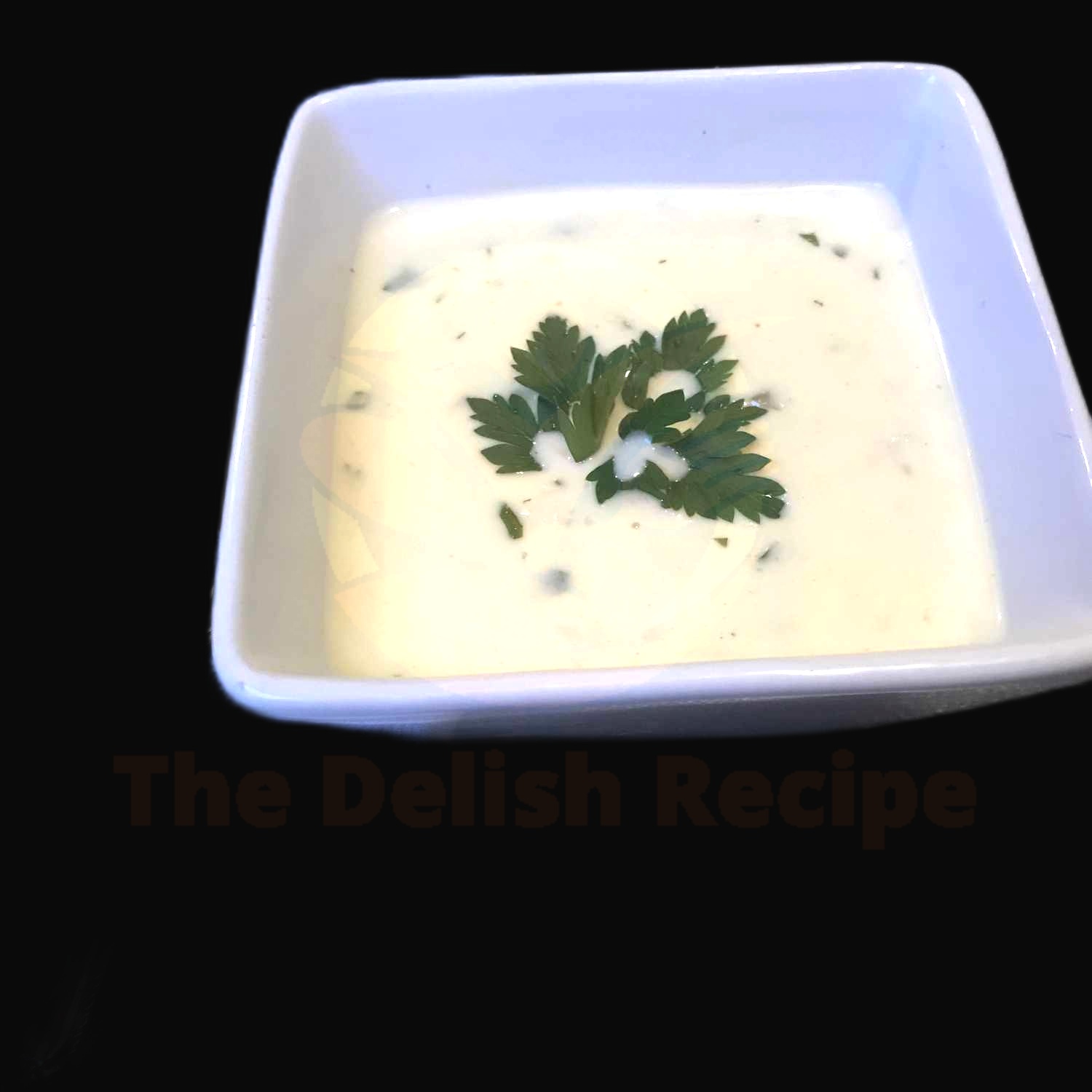 Ingredients
2 tablespoons of butter
1 large onion, diced
2 celery stalks, diced
2 cloves of garlic, minced
2 tablespoons of all-purpose flour
4 cups of chicken broth
1 cup of half-and-half
1 teaspoon of dried thyme
1 bay leaf
2 cups of potatoes, diced
1 pound of cooked crab meat
3 green onions, chopped
Salt and pepper, to taste
Instructions
Hey there! Let's get started on this delicious Creamy Crab Chowder!
First, melt the butter in a large pot over medium heat. Once it's melted, add the diced onion and celery and cook for about 5 minutes. Then, add the garlic and cook for an additional minute.
Next, stir in the flour and cook for 1 minute. Then, whisk in the chicken broth and let it come to a boil.
Once boiling, reduce the heat to low and add the half-and-half, thyme, bay leaf and potatoes. Let the chowder simmer for about 30 minutes.
After 30 minutes, stir in the cooked crab meat and green onions. Season with salt and pepper to taste.
Let the chowder cook for an additional 15 minutes or until the potatoes are tender.
And there you have it! Your Creamy Crab Chowder is ready to be served. Enjoy!
Nutrition Facts
Calories: 431
Fat: 14g
Carbohydrates: 46g
Protein: 23g
Sodium: 586 mg
Cholesterol: 41 mg
Fiber: 5g
Sugar: 3g
What makes this creamy crab chowder so special?
What makes this creamy crab chowder so special? Well, the answer is simple: it's the combination of flavors! This chowder has a delicious mix of cream and butter that creates a smooth, creamy texture. It also has a light hint of garlic for a touch of flavor. The real star of the show, however, is the fresh crabmeat. The sweet, succulent chunks of crabmeat will have your taste buds singing with delight. Finally, the chowder is finished with a sprinkle of parsley and a squeeze of lemon to brighten up the flavor and make it truly unforgettable.
What ingredients make up this delicious chowder?
When it comes to creamy crab chowder, the ingredients are nothing short of mouthwatering! This delicious dish features a creamy, buttery broth filled with chunks of fresh crab meat and a variety of vegetables. The base of the chowder is made up of butter, onions, celery, garlic, carrots, and potatoes. A combination of fish stock and cream give the chowder its signature rich and creamy texture. To finish it off, the chowder is seasoned with a blend of herbs and spices, such as thyme, bay leaf, and parsley.
What tips do you have for making the perfect creamy crab chowder?
If you're looking to make the perfect creamy crab chowder, you're in the right place! Here are a few tips to help you get the flavor, texture, and presentation just right:
Start with a high-quality broth. A flavorful broth is the key to a flavorful chowder. Use a seafood broth or make your own with shrimp shells and vegetables.
Use fresh crabmeat. Nothing beats fresh crabmeat! Make sure to check the label to ensure you're getting the freshest and highest quality product.
Add a bit of cream. Cream adds richness and depth of flavor to the chowder. Just a dash of cream is all it takes.
Toast the seasoning. Toasting spices and herbs before adding them to your chowder will bring out the flavor and make your dish even more delicious.
Top with a sprinkle of herbs. Garnish your chowder with a sprinkle of herbs for a pop of color and flavor. Fresh parsley or chives work great.
Serve with a side of crusty bread. A warm, crusty piece of bread is the perfect accompaniment to creamy crab chowder.
What are the health benefits of eating this creamy crab chowder?
Yes! Eating this creamy crab chowder is definitely good for your health. Here's why:
It's rich in healthy fats. This creamy crab chowder is made with coconut milk, which is a great source of healthy fats. These healthy fats can help lower cholesterol levels and keep your heart healthy.
It's packed with lean proteins. The crab meat in this chowder is a lean source of protein. Protein helps build and maintain muscle, and is essential for overall health and wellbeing.
It's full of vitamins and minerals. The vegetables in this chowder are loaded with vitamins and minerals that are essential for good health. Vitamins A, C, and K, as well as magnesium, calcium, and iron can all be found in this chowder.
It's low in calories. This creamy crab chowder is surprisingly low in calories. It's a great option if you're trying to watch your weight while still getting all of the health benefits of eating seafood.
So, there you have it! Eating a bowl of this creamy crab chowder is a great way to get all the health benefits of a seafood meal without all the calories.
How can you customize the flavor of this chowder to suit your taste?
If you are looking for a creamy and delicious chowder that is sure to be a hit with your friends and family, look no further than Creamy Crab Chowder. But, the best part is that you can customize the flavor to suit your own taste. Here are a few ways to do just that!
One way to customize the flavor of this chowder is to add spices to give it a kick. Try adding some red pepper flakes for a bit of heat, or some paprika for a smoky flavor. You can also adjust the amount of spices to your preference.
Another way to customize the flavor of the chowder is to add different types of seafood. Not a fan of crab? Try swapping it out for shrimp or lobster. You can also add other seafood such as clams, mussels, or scallops.
Finally, you can customize the flavor of your chowder by adding different types of vegetables. For instance, try adding sautéed onions and garlic for some added depth, or bell peppers for a sweet, mild flavor. You can also add other vegetables such as carrots, celery, and potatoes.
With a few simple tweaks, you can customize the flavor of Creamy Crab Chowder to suit your own taste.
What are some interesting garnishes you can add to your chowder?
You can get creative with the garnishes you add to your creamy crab chowder. Here are some of the most interesting garnishes you can use to make your chowder even more delicious!
Take your taste buds on a trip with some freshly diced jalapenos. This will add a nice kick to your chowder! If you're looking for a sweeter option, try adding freshly diced mango for a unique flavor combination.
For a crunchy topping, try sprinkling some crushed tortilla chips on top. This will give your chowder an extra layer of texture. Or, if you're feeling adventurous, try adding some crispy bacon bits to make your chowder an even more indulgent experience.
You can also use herbs and spices to add some extra flavor to your chowder. Try adding a pinch of fresh rosemary or dill to give your chowder a subtle, herbal flavor. For a bit of heat, sprinkle some chili powder or cayenne pepper on top.
These garnishes are sure to make your creamy crab chowder the star of the show! With these interesting garnishes, you can take your chowder to the next level.