Cranberry-Walnut Biscotti: Crunchy, Sweet, And Delicious!
I've always been a big fan of biscotti, so I was really excited when I found this recipe for Cranberry-Walnut Biscotti. It brings together the perfect combination of sweet and tart cranberries and crunchy walnuts. I decided to try it out and I am so glad I did! The biscotti turned out perfectly crunchy, sweet, and nutty. I know I'll be making this recipe again and again!
Cranberry-Walnut Biscotti Recipe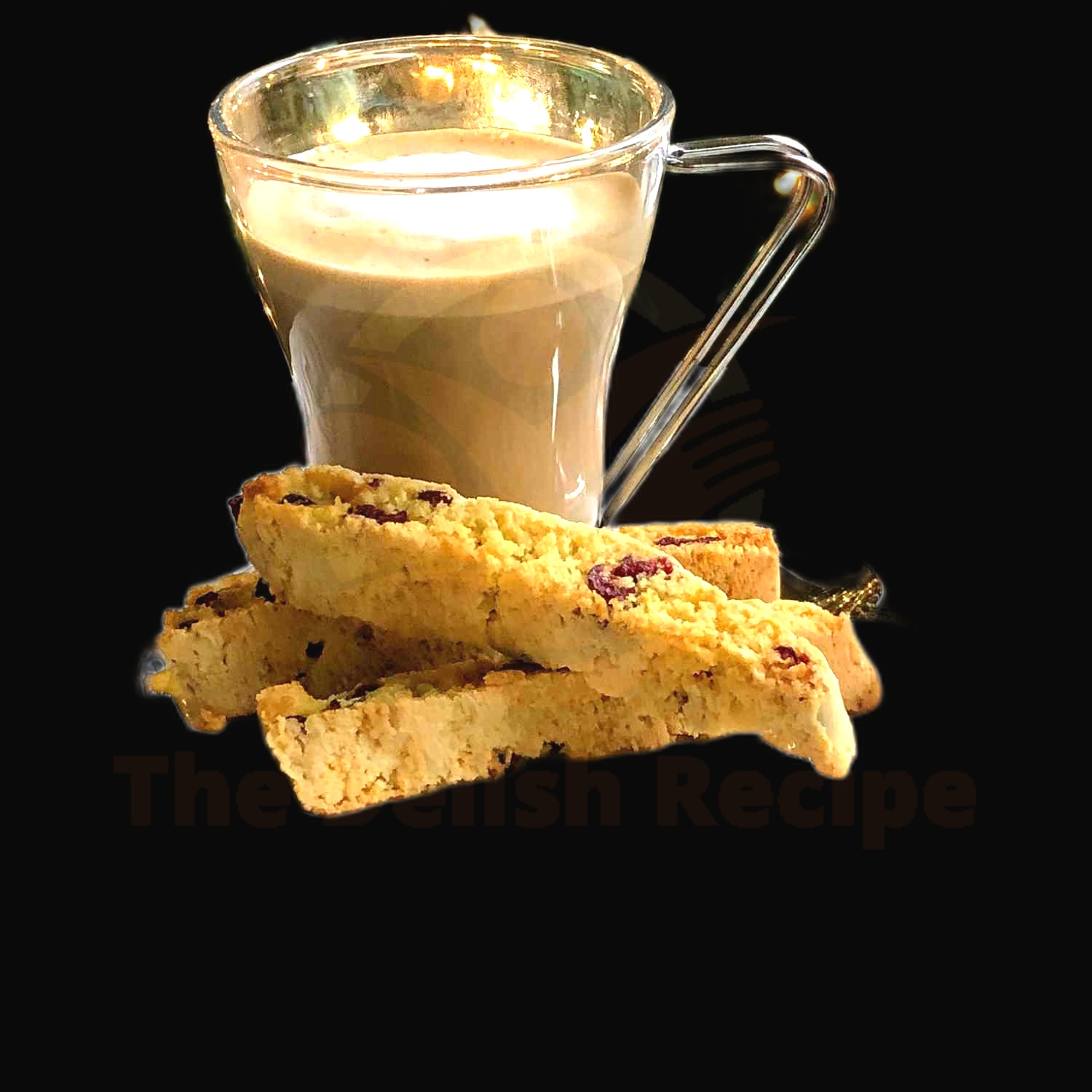 Ingredients
2 cups all-purpose flour
1 teaspoon baking powder
½ teaspoon baking soda
½ teaspoon salt
½ cup butter, melted
2 eggs
¾ cup white sugar
1 teaspoon vanilla extract
½ cup dried cranberries
½ cup walnuts, chopped
Instructions
Preheat the oven to 350°F (175°C). Grease and flour a 9×13 inch pan.
In a medium bowl, whisk together the flour, baking powder, baking soda, and salt.
In a separate bowl, mix together the melted butter, eggs, sugar, and vanilla extract.
Pour the wet ingredients into the dry ingredients and mix until just combined.
Stir in the cranberries and walnuts.
Spread the dough into the prepared pan and bake for 25 to 30 minutes, or until a toothpick inserted into the center comes out clean.
Let the biscotti cool in the pan for 25 minutes before slicing into long biscotti shapes.
Arrange the biscotti shapes on a baking sheet and bake for another 25 to 30 minutes, or until they are golden brown and crispy.
Remove the biscotti from the oven and let cool completely before serving. Enjoy!
Nutrition Facts
Calories: 516
Total Fat: 21g
Saturated Fat: 11g
Trans Fat: 0g
Cholesterol: 101mg
Sodium: 539mg
Carbohydrates: 73g
Fiber: 5g
Sugar: 30g
Protein: 10g
What is a biscotti, and why is it so special?
A biscotti is an Italian cookie that is twice-baked and crunchy, and it has a unique texture and flavor that makes it one of the most popular treats around. What makes biscotti so special is that it is an incredibly versatile treat. It can be served as a snack, dunked into coffee or tea, used to top ice cream, or even served as a crunchy topping for a variety of desserts. Plus, they're incredibly easy to make at home!
The cranberry-walnut biscotti is a classic combination that is especially delicious. Walnuts add a nutty crunch, while the tart cranberries provide a sweet-tart balance. This biscotti is the perfect addition to any sweet indulgence or your morning cup of joe.
What are the benefits of infusing cranberries and walnuts into biscotti?
Cranberry-walnut biscotti is a delicious and unique twist on the classic Italian cookie. Infusing these two ingredients into biscotti has many advantages for both the texture and flavor of the final product.
By adding cranberries, you'll get an extra burst of sweetness and tartness that pairs perfectly with the nutty flavor of the walnuts. The added moisture from the cranberries will also make the biscotti softer and more moist, providing a more enjoyable texture.
Walnuts are an excellent source of healthy fats and protein, making cranberry-walnut biscotti a great snack option. They provide a crunch that regular biscotti often lacks, as well as an extra boost of flavor.
The combination of cranberries and walnuts also offers a bit of variety to the traditional biscotti flavors. Many people find the combination of these two ingredients to be the perfect balance of sweetness and crunch.
Finally, the bright color of the cranberries gives the biscotti an eye-catching appearance that makes it an attractive addition to any dessert platter.
What tips do you have for making the most delicious cranberry-walnut biscotti?
Start with the best ingredients. Get high-quality walnuts and cranberries, and be sure to use real butter and an excellent vanilla extract.
Toast the walnuts before adding them to the dough. Toasting will bring out the flavor and give them a nice crunch.
Add the cranberries at the very end when making the dough so that they don't get lost in the mix.
Make sure the biscotti are cool before dipping them in chocolate. If the biscotti are warm, the chocolate will melt and make a mess.
When baking the biscotti, don't be afraid to bake them a bit longer than the recipe suggests. Biscotti are meant to be crunchy and if they're not baked long enough, they won't be crunchy.
To make sure your biscotti stay fresh, store them in an airtight container. This will keep them from going stale.
How can i give my biscotti that perfect crunch?
If you're looking for that perfect crunch in your cranberry-walnut biscotti, the answer lies in two key steps: baking your biscotti twice and making sure you don't overbake it. The double baking process is what gives biscotti its crispy texture and flavor, and it's essential to achieving the ideal crunch. And, if you want to avoid a dry, crumbly biscotti, you'll want to make sure your biscotti don't get over-baked.
To get the crunchiest biscotti possible, start by preheating your oven to 350 degrees. Line a large baking sheet with parchment paper and place the biscotti log onto the sheet. Bake for about 30 minutes, or until the log is golden and puffed. Allow the biscotti to cool for about 10 minutes before transferring it to a cutting board. Slice the biscotti into 1/2-inch thick slices and place them back onto the baking sheet, cut side down. Bake for another 10 minutes, or until the biscotti is lightly browned and crunchy.
To make sure your biscotti don't turn out too dry, you'll want to watch it closely during the second baking session. Biscotti should be golden brown and crunchy but still slightly toothsome. If the biscotti starts to look too brown and dry, take it out of the oven immediately.
With these tips, you can achieve the perfect crunch in your cranberry-walnut biscotti.
What creative ways can i use this cranberry-walnut biscotti recipe?
If you're looking for creative ways to use this delicious cranberry-walnut biscotti recipe, you're in luck! This versatile Italian-style cookie is a great base for experimenting with different flavors and ingredients. From festive holiday treats to a crunchy snack for any time of year, here are some creative ways to use this biscotti recipe.
First, you can easily turn this biscotti into a festive holiday treat. Try using large red and green candied cranberries in the dough and adding peppermint extract instead of the vanilla extract. Then, after baking and cooling, you can dip the biscotti in white chocolate and sprinkle with crushed candy canes. It's a perfect holiday treat!
Next, you can use the biscotti to make a crunchy snack that's perfect for any time of year. Try mixing in orange zest and adding slivered almonds, then dip the cooled biscotti in semi-sweet chocolate. Or, for a more savory snack, add rosemary, sage, and black pepper to the dough. These variations are perfect for a unique, crunchy snack anytime.
Finally, this biscotti recipe is also a great base for other baked goods. Try adding a tablespoon of cocoa powder and some dark chocolate chips, or adding your favorite dried fruit and nuts. You can also use the biscotti dough to make biscotti bars. Just press the dough into a parchment-lined baking pan and bake until golden brown. These variations are perfect for using up leftover biscotti dough or creating something new.
With these creative ideas, you can use this delicious cranberry-walnut biscotti recipe to make a variety of delicious treats. Whether you're baking for a special occasion or just looking for a unique snack, this versatile Italian-style cookie is the perfect base for experimenting with different flavors and ingredients.