Deliciously Refreshing Cranberry-Pomegranate Mimosa Drink Recipe
I love a good brunch, and my favorite part is the mimosas. I love the taste of sweet and bubbly orange juice mixed with champagne. But it's even better when you add something special to the mix. That's why I love this Cranberry-Pomegranate Mimosa recipe. It's a perfectly balanced combination of tart cranberry and pomegranate juices, mixed with crisp champagne. The result is a refreshing and special treat that always hits the spot. So, grab your champagne and juices and let's get to brunching!
Cranberry-Pomegranate Mimosa Recipe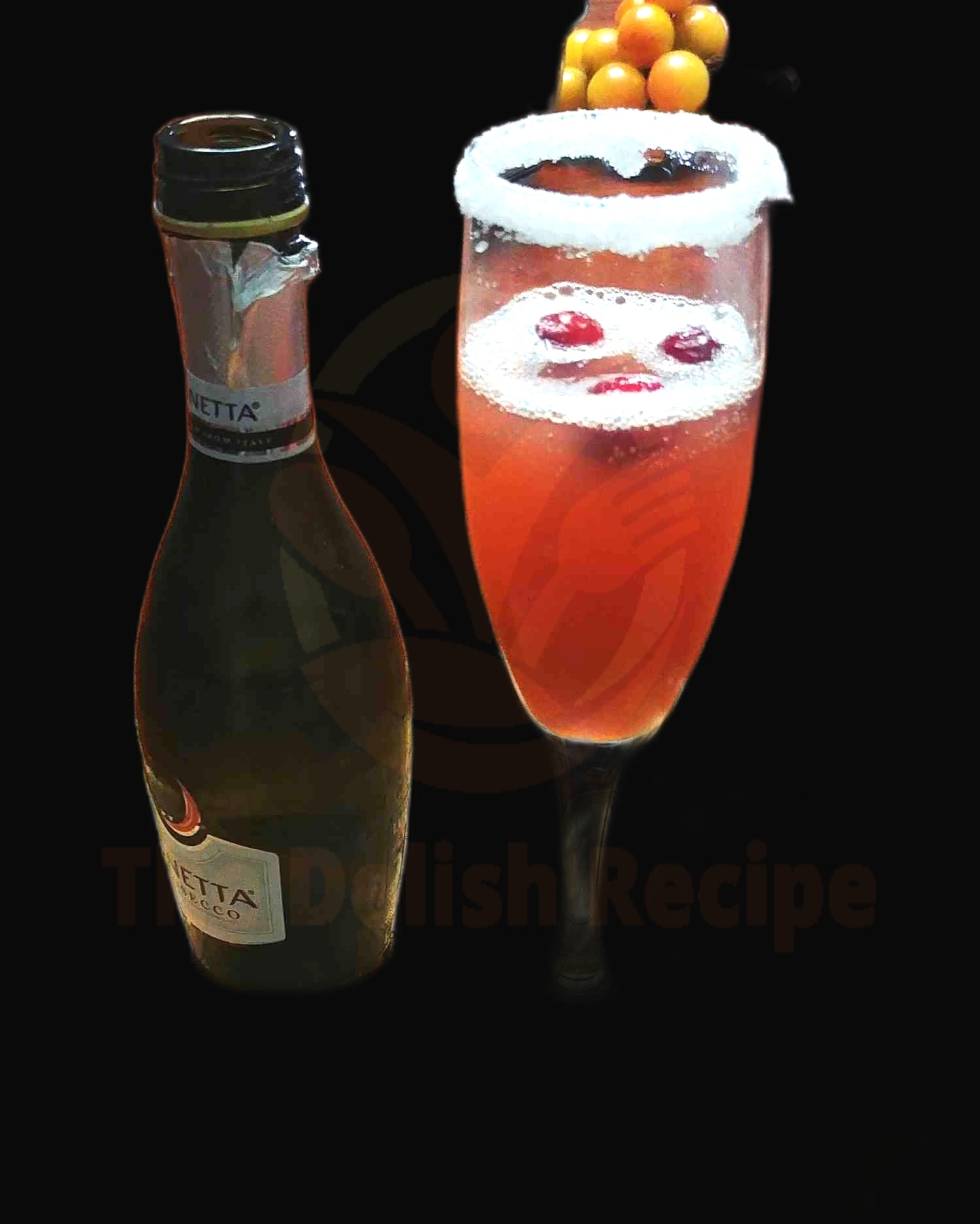 Ingredients
1 bottle of dry champagne
2 cups of pomegranate juice
1/2 cup of cranberry juice
5 tablespoons of superfine sugar
2 limes, cut into wedges
Ice cubes (optional)
Instructions
Gather all the needed ingredients: You'll need 1 bottle of dry champagne, 2 cups of pomegranate juice, 1/2 cup of cranberry juice, 5 tablespoons of superfine sugar, 2 limes, cut into wedges, and ice cubes (optional).
Measure the juices: Measure and pour 2 cups of pomegranate juice and 1/2 cup of cranberry juice into a large pitcher.
Add the sugar: Sprinkle the superfine sugar into the pitcher and stir until it is fully dissolved.
Add the champagne: Pour the bottle of dry champagne into the pitcher and stir.
Add the limes: Cut the limes into wedges and add to the pitcher.
Add the ice: If desired, add some ice cubes to the pitcher to help keep it cool.
Serve: Grab some glasses and pour the Cranberry-Pomegranate Mimosa into each one. Enjoy!
Nutrition Facts
Calories: 135,
Total Fat: 0 g,
Cholesterol: 0 mg,
Sodium: 12 mg,
Total Carbohydrates: 14 g,
Sugars: 11 g,
Protein: 0 g.
What special occasion or time of year is best suited for this type of drink?
Nothing says special occasion quite like a Cranberry-Pomegranate Mimosa! This delicious drink is perfect for any celebration, from bridal showers and baby showers to holiday parties and birthdays. It's also great for ringing in the New Year with a festive twist on the traditional mimosa. The combination of cranberry and pomegranate juices gives this unique twist on a classic an extra burst of flavor and color that will be sure to impress your guests.
What are the health benefits of drinking cranberry-pomegranate mimosa?
The health benefits of drinking a Cranberry-Pomegranate Mimosa are plentiful! This delicious cocktail packs a nutritional punch and has a number of positive effects on your overall health and wellbeing. Here are a few of the benefits of sipping on a Cranberry-Pomegranate Mimosa:
Rich in Antioxidants: Cranberry and pomegranate both contain high levels of antioxidants, which help fight free radicals in the body and protect against damage caused by environmental factors.
Immunity Boost: The combination of cranberry and pomegranate also provides a healthy dose of Vitamin C, which can help boost the immune system.
Improved Digestion: The antioxidants in the drink can help improve digestion, reduce inflammation, and even improve the absorption of essential nutrients.
Heart Health: The antioxidants in the drink can also help reduce the risk of heart disease, as well as lower blood pressure and cholesterol levels.
Anti-Aging Properties: The antioxidants in the drink can help slow down the aging process by reducing wrinkles and fine lines.
How does this particular type of mimosa compare to other types of mimosas?
When it comes to mimosas, the Cranberry-Pomegranate variety is a sure crowd pleaser! It stands out from other types of mimosas thanks to its unique flavor combination and vibrant color. Here are a few ways it stands apart:
Tangy Taste: Cranberry-Pomegranate mimosas offer a tantalizing tartness that other types of mimosas don't have. The cranberry provides a slight acidic kick, while the pomegranate adds a sweet and fruity flavor.
Color: The deep red of the cranberry and the ruby-tinted pomegranate create a stunning combination that makes this mimosa really stand out.
Health Benefits: Since this mimosa contains two types of fruit, it's more nutritious than other mimosas. Cranberries are especially high in vitamin C and fiber, while pomegranates are an excellent source of antioxidants.
Overall, this type of mimosa is a great choice for anyone looking for a unique flavor and a beautiful presentation. The tangy taste and health benefits make it a great option for parties or special occasions.
What are the tips and tricks for making the perfect cranberry-pomegranate mimosa?
Start by chilling the champagne. It should be cold enough to keep the bubbly fresh, but not so cold that it's hard to pour without making a mess.
Next, add the cranberry-pomegranate juice. Use a ratio of 1 part juice to 2 parts champagne. If you want a stronger flavor, add more juice; if you want a lighter flavor, use less.
Now it's time to add a bit of sweetness. You can use simple syrup, agave nectar, or honey, depending on your preference. Start with a small amount and taste before you add more.
Finally, give your mimosa a festive touch by adding a few pomegranate arils or some fresh cranberries to the top of each glass.
What can you do to make this drink unique and special?
If you want to make your Cranberry-Pomegranate Mimosa unique and special, there are several things you can do! First, you can use fresh cranberries and pomegranate juice. The combination of the tartness of the cranberries and the sweetness of the pomegranate juice makes this cocktail extra delicious. You can also add in a splash of orange juice for an extra citrusy kick. Or, why not get creative with the garnish? An orange slice or a pomegranate aril (or both!) make a beautiful addition. Finally, don't forget to upgrade your champagne! Choose a sparkling wine with a higher quality and you'll be sure to make your cocktail stand out.