Delicious Coffee Brownies Recipe
I have been experimenting with recipes for a long time and this one is a real winner! The combination of coffee and brownies is a match made in heaven. These coffee brownies are the perfect way to satisfy your sweet tooth while also getting that extra caffeine boost. Moist, rich and fudgy, these brownies will become your new favorite treat!
Coffee Brownies Recipe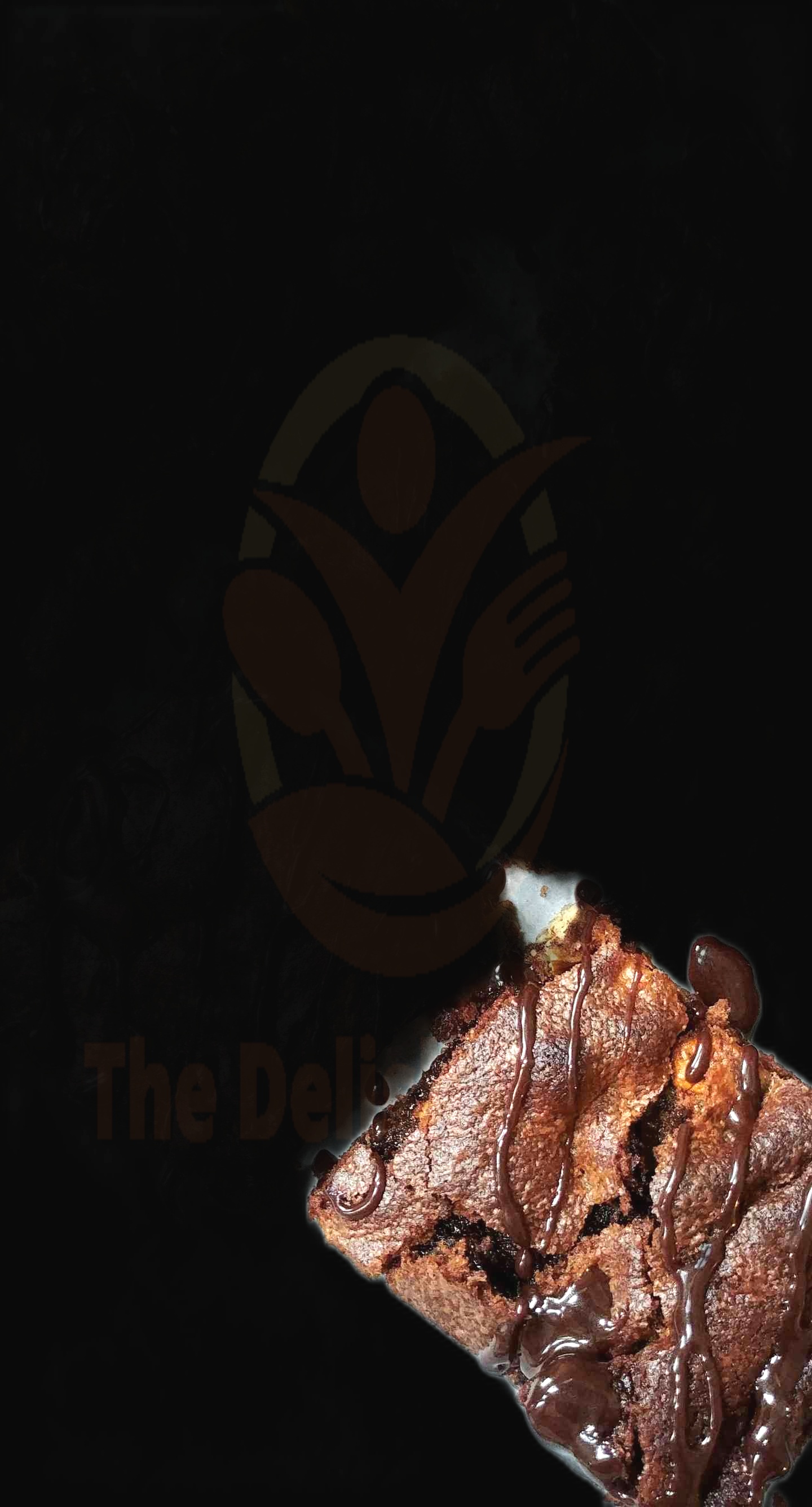 Ingredients
1/2 cup all-purpose flour
1/2 teaspoon baking powder
1/4 teaspoon salt
1/3 cup butter, melted
2/3 cup granulated sugar
2 large eggs
2 tablespoons strong brewed coffee, cooled
1 teaspoon vanilla extract
3/4 cup semi-sweet chocolate chips
1/2 cup chopped walnuts (optional)
Instructions
Preheat your oven to 350°F. Grease an 8×8 baking pan.
In a medium bowl, whisk together the flour, baking powder and salt.
In a separate bowl, beat the melted butter and sugar until smooth and creamy.
Add the eggs one at a time, beating well after each addition.
Add the cooled coffee and vanilla extract and mix until everything is combined.
Gradually add the flour mixture and mix until everything is combined.
Fold in the chocolate chips and walnuts (optional).
Pour the batter into the prepared pan and spread it out evenly.
Bake for 35 minutes, or until a toothpick inserted into the center comes out clean.
Allow the brownies to cool for 5 minutes in the pan before transferring them to a wire rack to cool completely.
Enjoy your delicious Coffee Brownies!
Nutrition Facts
Calories: 320
Fat: 14 g
Carbohydrates: 43 g
Protein: 5 g
Sugar: 24 g
Fiber: 2 g
Cholesterol: 65 mg
Sodium: 180 mg
What makes coffee brownies a special treat?
Coffee brownies are a special treat because they combine two of the most beloved flavors in the world: coffee and chocolate. Not only do they taste amazing, but they also have a rich and decadent texture. With every bite, you get a burst of coffee and chocolate flavor that you just can't get with regular brownies. Plus, coffee brownies can be made with almost any type of coffee, so you can customize them to your tastes. Whether you like a robust espresso or a milder blend, you can create the perfect coffee brownie for you. So, what makes coffee brownies a special treat? It's the unique combination of coffee and chocolate, the rich and decadent texture, and the ability to customize them to your own tastes.
How does the addition of coffee enhance the flavor of brownies?
Coffee is a great addition to brownies because it intensifies the flavor of the chocolate, adding a richness and depth that can't be achieved with just cocoa powder!
Coffee also helps to enhance the overall flavor of the brownie and bring out the nuances of the chocolate.
The bitter notes of the coffee work to balance out the sweetness of the sugar and the richness of the chocolate, creating a complex and delicious flavor profile.
Adding coffee to a brownie recipe can also help to reduce the amount of sugar and fat that is needed to make the brownies, resulting in a healthier and more nutritious treat.
What recipe tips should home bakers consider when making coffee brownies?
When making coffee brownies, always start with the highest quality ingredients you can find! It's worth it to splurge on the best coffee, chocolate, and butter you can get your hands on.
A good rule of thumb is to use half as much coffee as chocolate. This will give you the perfect balance of coffee flavor and chocolatey goodness.
Don't be afraid to experiment with different kinds of coffee! If you want a bolder flavor, try using espresso. If you prefer a more subtle taste, opt for a light roast.
To make sure your brownies are moist and fudgy, use melted butter instead of room temperature butter.
If you're feeling adventurous, try adding other ingredients like nuts or chocolate chips to the batter. You can also top the brownies with sea salt for a touch of sweetness.
Finally, make sure to bake your brownies until they're just set. Overbaking them will result in a dry, crumbly texture.
What flavor components make coffee brownies unique?
Coffee brownies are a delicious treat that combine two of the world's favorite flavors—coffee and chocolate! The main flavor components that make them unique are the coffee, the chocolate, and the combination of the two. The coffee brings a slightly bitter flavor to the brownies, while the chocolate is sweet and creamy. Together, they form a one-of-a-kind taste that is sure to tantalize your taste buds.
When baking coffee brownies, it's important to use the right type of coffee. A strong espresso or dark roast coffee will work best, as it will add a strong, bold flavor to the brownies. For the chocolate, you can use either dark or milk chocolate, depending on your preference. Dark chocolate will add a richer and more intense flavor, while milk chocolate will provide a smoother, sweeter taste.
Coffee brownies are a unique and delicious treat that can be enjoyed any time of day. Whether you're looking for a decadent dessert or just a tasty snack, coffee brownies are sure to satisfy. With their special combination of flavors, coffee brownies are a must-try for any chocolate and coffee lover.
What are some creative ways to serve coffee brownies?
Serving coffee brownies can be a lot of fun! Whether you're looking for a simple way to present them or something more creative, there are plenty of options to choose from. Here are some of the most creative ways to serve coffee brownies:
As a Cookie Sandwich: Cut coffee brownies in half, then spread coffee-flavored cream cheese in the middle and sandwich them back together. This makes for a delicious and unique twist on the classic cookie sandwich.
With a Coffee Glaze: Top coffee brownies with a coffee-flavored glaze. This adds a nice sweetness and can really enhance the coffee flavor.
With Coffee Cream Filling: Cut coffee brownies into small squares, then fill them with a coffee cream center. This creates a delightful flavor combination that no one can resist.
As a Cake: Layer several coffee brownies together with a coffee-flavored frosting to create an impressive coffee brownie cake. This will look amazing and taste even better.
With Coffee Ice Cream: Serve coffee brownies warm, topped with a scoop of coffee ice cream. This is a great way to add a bit of cool creaminess to the rich and decadent coffee brownie.
These are just a few of the creative ways to serve coffee brownies. With a little imagination, you can come up with even more creative ideas.
What are some fun coffee-inspired variations of brownies?
When it comes to coffee-inspired variations of brownies, the possibilities are virtually endless! From adding a shot of espresso or a pinch of instant coffee powder to the batter, to including coffee-infused frosting, to even adding a rich, creamy layer of mocha ganache, these interesting variations can turn an ordinary brownie into an extraordinary treat. Here are a few fun ideas to get you started:
Espresso Brownies: Adding a shot of espresso to the brownie batter will give the brownies an intense coffee flavor and a deep, dark hue. For an extra-rich twist, you can also add a layer of espresso-infused frosting to the top.
Mocha Brownies: For a double-dose of coffee flavor, add both a shot of espresso and a pinch of instant coffee powder to your brownie batter. The added coffee flavor will be amazingly intense and will pair perfectly with a mocha-flavored ganache.
White Chocolate Mocha Brownies: If you love white chocolate and coffee flavors, why not combine the two? Start by adding a shot of espresso and a pinch of instant coffee powder to your brownie batter and then top it with a layer of white chocolate ganache.