Deliciously Moist Chocolate Unicorn Cake Recipe
I'm so excited to share my Chocolate Unicorn Cake recipe with you! This cake has been a beloved dessert in my family for years and I'm so happy to finally be able to share it with everyone. The combination of moist chocolate cake and creamy frosting is heavenly, and the addition of the colorful unicorn decorations make it even more special. Whether you're hosting a birthday party or just want to make a special treat for yourself, this cake is sure to be a hit!
Chocolate Unicorn Cake Recipe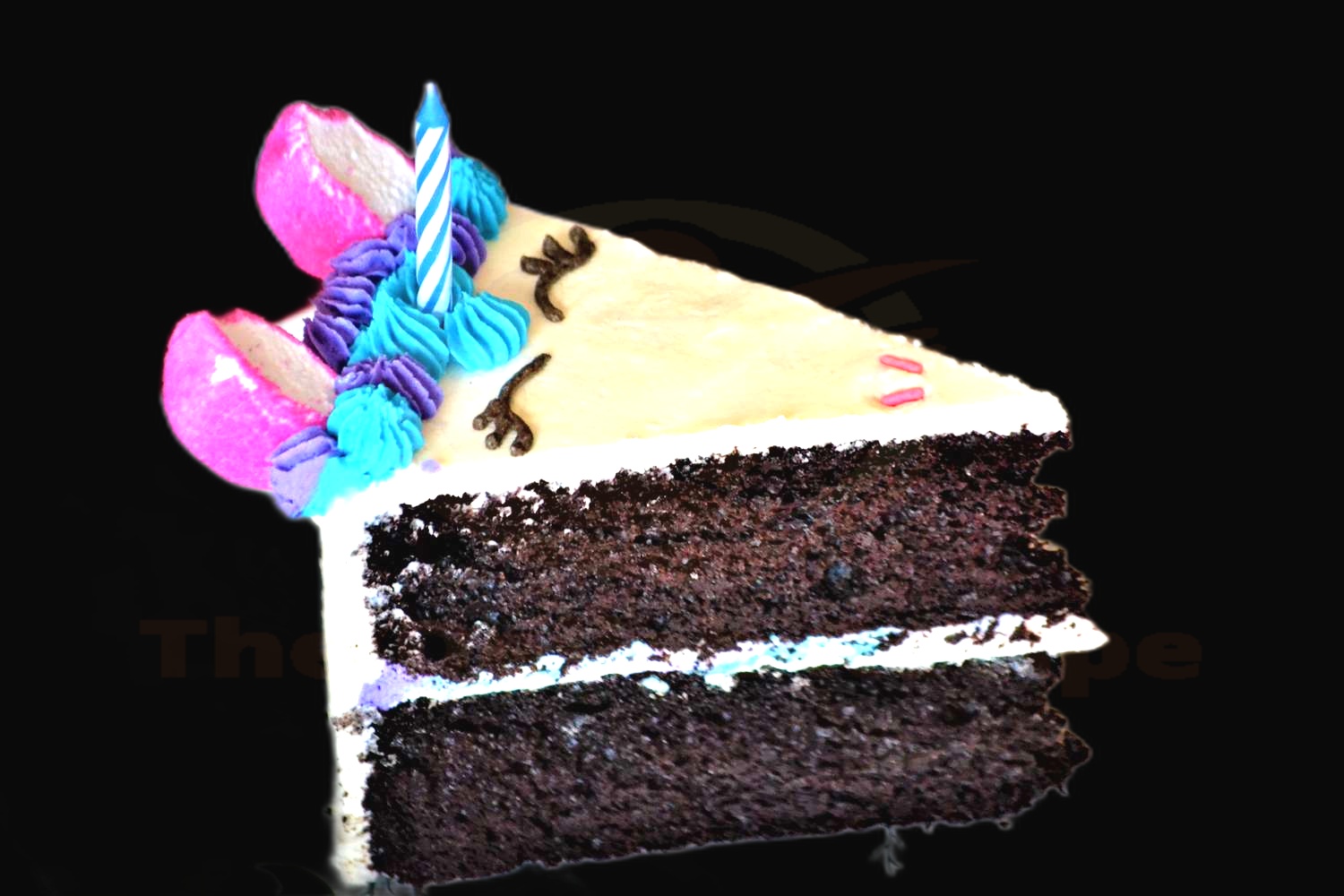 Ingredients
2 cups all-purpose flour
1 teaspoon baking powder
1 teaspoon baking soda
1 cup cocoa powder
1/2 teaspoon salt
1 cup vegetable oil
1 cup white sugar
2 large eggs
1 teaspoon vanilla extract
1 cup buttermilk
1 cup white chocolate chips
1/2 cup rainbow sprinkles
2 drops pink food coloring
2 drops blue food coloring
Instructions
Let's get started! Preheat your oven to 350°F and get out your 9-inch round cake pan.
In a large bowl, sift together the flour, baking powder, baking soda, cocoa powder, and salt.
In a separate bowl, mix together the vegetable oil, white sugar, eggs, vanilla extract, and buttermilk.
Pour the wet ingredients into the bowl with the dry ingredients and stir until just combined.
Add in the white chocolate chips, rainbow sprinkles, and drops of food coloring. Stir until everything is evenly distributed.
Pour the batter into your 9-inch round cake pan and bake for 25 minutes.
When the cake is finished baking, let it cool for 10 minutes before transferring it to a wire rack to cool completely.
Now it's time to decorate! Frost the cooled cake with your favorite frosting and sprinkle on extra rainbow sprinkles.
Slice and serve your beautiful Chocolate Unicorn Cake! Enjoy!
Nutrition Facts
Calories: 545 kcal
Fat: 24 g
Carbohydrates: 77 g
Protein: 8 g
Sodium: 372 mg
Sugars: 41 g
Why should you make a chocolate unicorn cake?
You should make a chocolate unicorn cake because it's an absolutely magical treat that's sure to bring a smile to everyone's face! Whether you're hosting a birthday party, celebrating the holidays, or just wanting to surprise a special someone, this cake is a guaranteed hit.
The process of making a chocolate unicorn cake doesn't have to be difficult or time-consuming. You can use a boxed cake mix, ready-made frosting, and unicorn cake decorations, which can be found at your local party store or online. All you have to do is mix, bake, and decorate!
There's something so whimsical and fun about the idea of a chocolate unicorn cake. With its vibrant rainbow colors and sparkly decorations, this cake is sure to be a show-stopper. Plus, it's easy to customize with your own favorite flavors and decorations.
The best part is that anyone can make a chocolate unicorn cake! With the right ingredients and a little creative flair, even beginner bakers can get creative in the kitchen and whip up a magical masterpiece.
What makes this cake so special?
You'll know what makes this Chocolate Unicorn Cake so special the moment you take a bite! The combination of decadent and moist chocolate cake layers, creamy and smooth vanilla buttercream, and a sprinkle of vibrant rainbow sprinkles is the stuff of dreams. It's no wonder why this cake has become the star of the show at special occasions!
This cake doesn't just look good, it tastes amazing too. The chocolate cake is made with extra rich cocoa powder and cocoa butter, which gives it an intense and indulgent chocolaty flavor. Topped with a light and creamy vanilla buttercream and a sprinkle of rainbow sprinkles, it's a flavor experience that's hard to resist.
What makes this Chocolate Unicorn Cake so special is the way it brings together all the flavors, textures, and colors of the rainbow. It's the perfect way to make your next celebration extra special, whether it's a birthday, anniversary, or other special occasion. Everyone will love the combination of the sweet and rich chocolate cake and the creamy and light buttercream – plus, it looks simply stunning!
So, what makes this Chocolate Unicorn Cake so special? It's the combination of delicious flavors and beautiful colors that make it a showstopper.
What are some tips and tricks to make the cake extra delicious?
Start with quality ingredients: a good cake starts with quality ingredients. Invest in high quality cocoa powder, butter, and eggs to make your cake extra delicious.
Measure accurately: make sure to measure accurately, as too much or too little of an ingredient can make a difference to the taste and texture.
Don't skimp on the frosting: frosting is an essential part of the cake and should not be underestimated. Make sure the frosting is thick and creamy, as this will make all the difference.
Don't overbake: baking the cake too long will make it dry, so make sure to keep an eye on the timer.
Add flavoring: if you want to make the cake extra special, try adding some flavorings such as vanilla extract or almond extract.
Make it colorful: use food coloring to make the cake extra vibrant. This is a great way to add a bit of fun to the cake.
Use quality decorations: use quality decorations such as sprinkles, edible glitter, and fondant to give the cake a glamorous finish.
How do you store the cake to keep it fresh and tasty?
Storing your Chocolate Unicorn Cake is easy and will keep it fresh and tasty! Here are a few tips to help you out:
Wrap the cake in plastic wrap: Plastic wrap is great for keeping cakes fresh and tasty. Make sure to wrap it tightly and use a few layers to ensure the freshness.
Store the cake at room temperature: Keeping the cake at room temperature is best for preserving its freshness and taste. Try to keep it away from direct sunlight and heat sources.
Refrigerate the cake: If you want to keep the cake for an extended period of time, it's best to store it in the refrigerator. Make sure to wrap it tightly in plastic wrap and store it in an airtight container.
Freeze the cake: To preserve the cake for longer periods of time, you can freeze it. Wrap it in several layers of plastic wrap and store it in an airtight container or freezer bag. When you're ready to eat the cake, thaw it at room temperature.
What are the key ingredients you need to make the cake?
If you want to make a magical Chocolate Unicorn Cake, you'll need several key ingredients! First, you'll need all-purpose flour, baking powder, baking soda, and a pinch of salt. You'll also need some butter, sugar, eggs, and a few teaspoons of vanilla extract. Of course, you'll need some cocoa powder and a bit of milk to create the classic chocolate flavor. Lastly, you'll need a variety of decorations to make your cake look like a magical unicorn. These can range from colorful sprinkles to fondant decorations in the shape of stars and hearts.
What type of decorations make this cake look like a unicorn?
To make a chocolate unicorn cake look totally magical, you'll need plenty of decorations! Start with a few good basics like multi-colored sprinkles, mini marshmallows, and a few bright colored candies. You can also get creative and use things like edible glitter, stars, and butterflies to give your cake a fairy-tale-like look. For the final touch, you can add a unicorn horn and ears made out of fondant for an extra special touch.