Rich And Fudgy Chocolate Spelt Muffins
I love making muffins. There's something so satisfying about measuring out the ingredients, mixing them together, and then seeing the delicious results come out of the oven. My favorite muffin recipe is for Chocolate Spelt Muffins – they're packed with flavor, texture, and nutrition.
I've been making these muffins for years, and they never fail to delight my family and friends. The rich cocoa flavor is complemented by the nutty spelt flour and the moist texture makes them irresistible.
Whether you're looking for a tasty snack or a healthy treat, these Chocolate Spelt Muffins are sure to hit the spot.
Chocolate Spelt Muffins Recipe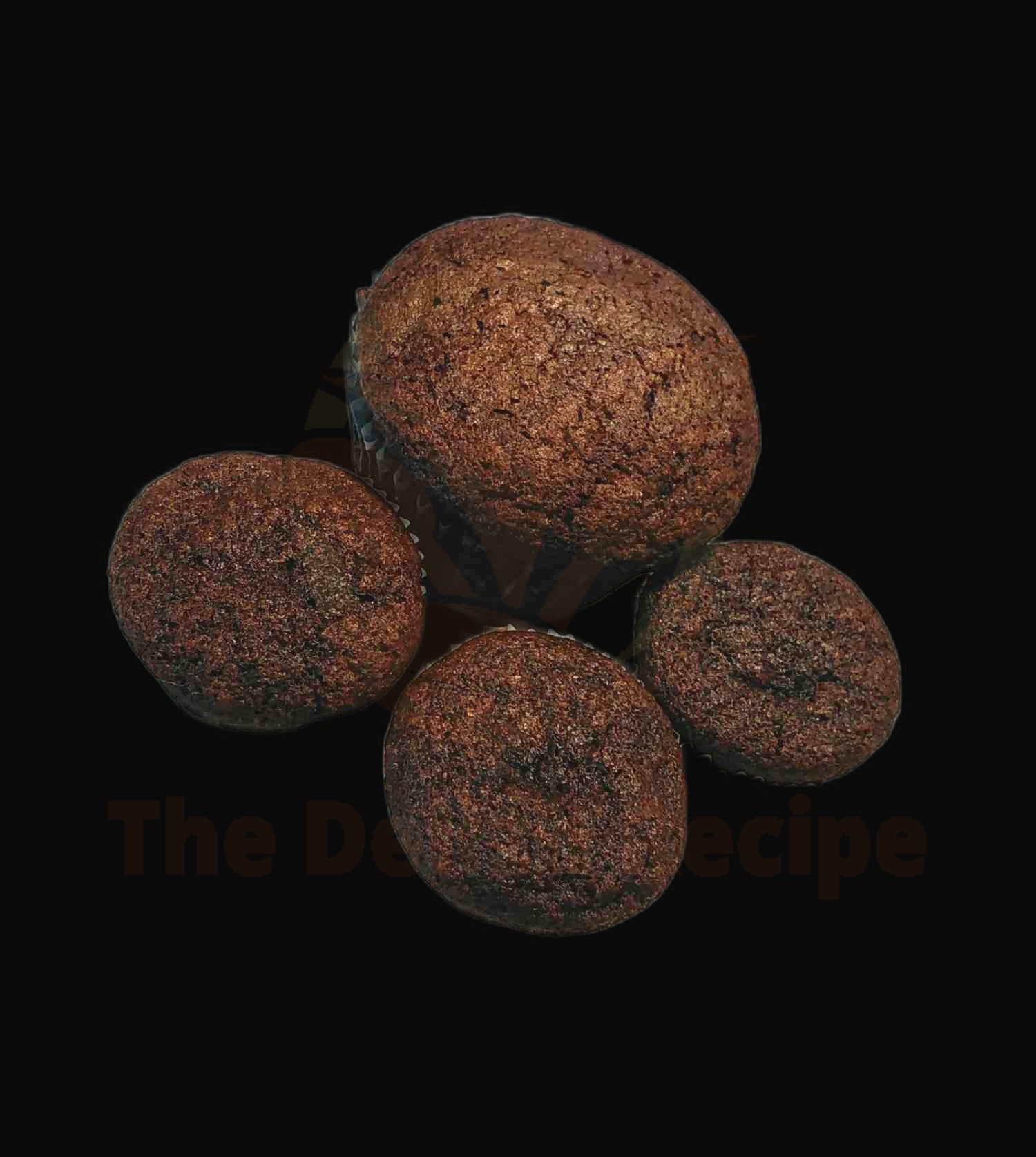 Ingredients
1/2 cup spelt flour
1/4 cup cocoa powder
1/4 teaspoon baking soda
1/4 teaspoon salt
1/4 cup semi-sweet chocolate chips
3/4 cup milk
1/4 cup vegetable oil
2 tablespoons honey
1 teaspoon vanilla extract
Instructions
Preheat your oven to 350°F.
In a medium bowl, whisk together the spelt flour, cocoa powder, baking soda, and salt.
Stir in the chocolate chips.
In a separate bowl, mix together the milk, vegetable oil, honey, and vanilla extract.
Slowly add the wet ingredients to the dry ingredients and mix until just combined.
Grease a muffin pan with some butter or oil and fill each cup with the batter.
Bake the muffins for 25 minutes or until a toothpick inserted into the center comes out clean.
Let the muffins cool for 5 minutes before serving.
Enjoy your delicious Chocolate Spelt Muffins!
Nutrition Facts
Calories: 450
Fat: 18g
Carbohydrates: 67g
Protein: 8g
Sodium: 305mg
Sugar: 25g
What makes these chocolate spelt muffins so special?
These chocolate spelt muffins are so special because they are bursting with flavor, packed with nutrition, and totally delicious! Spelt flour is a whole grain flour that offers a nutty and earthy flavor, making it the perfect base for these chocolatey muffins. In addition to the spelt flour, these muffins are made with cocoa powder and real chocolate chips, making them irresistible. Plus, the spelt flour is rich in manganese, magnesium, and phosphorus, which are all essential minerals for the body, so you can feel good about indulging in a chocolatey treat. These chocolate spelt muffins are sure to satisfy your sweet tooth and keep you feeling healthy and energized.
How easy is it to make these muffins?
It's ridiculously easy to make these delicious Chocolate Spelt Muffins! All you need is some basic pantry staples, a few simple steps, and in no time you'll have a batch of yummy muffins to enjoy.
First, preheat your oven to 350°F and line a muffin tin with paper liners. In a medium bowl, whisk together 1⅓ cups of spelt flour, ⅓ cup of cocoa powder, 1 teaspoon of baking powder, 1 teaspoon of baking soda, and ½ teaspoon of salt. In a separate bowl, mix together ⅓ cup of melted butter, 1 cup of light brown sugar, 1 large egg, and 1 teaspoon of vanilla extract. Pour the wet ingredients into the dry ingredients, and stir until just combined. Fold in ½ cup of semi-sweet chocolate chips.
Divide the batter evenly among the muffin liners, filling them about ⅔ of the way full. Bake for 18-20 minutes, or until a toothpick inserted into a muffin comes out clean. Let cool for 10 minutes before serving.
What benefits do spelt flour offer over traditional wheat flour?
Spelt flour offers a number of benefits over traditional wheat flour! It is much more nutrient-dense, providing more protein, fiber, and B vitamins than wheat flour. It is also much easier to digest, making it a great option for someone with digestive issues.
Spelt flour is also a great option for those who are gluten-sensitive, as it contains a different form of gluten than wheat flour. This means that it can be tolerated better by those with gluten-sensitivities.
Spelt flour also has a lower glycemic index than wheat flour, which means that it doesn't cause a rapid spike in blood sugar after eating. This makes it a healthier option for those looking to manage their blood sugar levels.
Finally, spelt flour has a slightly nutty flavor that adds depth and complexity to baked goods. This means that using spelt flour in your chocolate muffins will give them a unique flavor that you won't find with traditional wheat flour.
Making the switch to spelt flour in your baking is a great way to get all of these benefits, as well as a delicious new flavor.
What special kitchen tools or appliances are needed to make these muffins?
If you want to make the most delicious chocolate spelt muffins, you'll need a few special kitchen tools and appliances. To start, you'll need a large bowl to mix your ingredients together. A handheld mixer can be used to mix the ingredients, but if you want to get really serious about your muffins, an electric stand mixer will do the job right. And of course, you'll need a muffin tin to bake the muffins in.
What makes these muffins great for a special occasion or gift?
Chocolate Spelt Muffins are great for a special occasion or gift because of their rich, decadent flavor and their health benefits. These muffins are made with spelt flour, a whole grain that is naturally high in fiber, protein and other essential nutrients. The combination of the chocolate and spelt make for a delicious, comforting treat that is still good for you. Unlike most treats, these muffins are made without any refined sugar, yet still have that sweet, chocolatey flavor. Not only are they a tasty treat, but they are also incredibly easy to make! So if you are looking for a special treat to give to someone, or to make for a special occasion, Chocolate Spelt Muffins are the perfect choice.
What flavors pair well with these chocolate spelt muffins?
Chocolate spelt muffins are a delicious treat that pair well with a range of different flavors. For a classic combination, try pairing them with a hint of vanilla or almond extract. Orange and raspberry flavors also work well, either in a syrup or glaze or added to the batter. For a more indulgent treat, you can't go wrong with a scoop of creamy ice cream to accompany your muffin. Chocolate itself can also be the perfect match, whether it's melted chocolate drizzled over the top or a dollop of chocolate hazelnut spread added to the center.