Delicious Chocolate Sorbet Recipe – A Quick And Easy Dessert Idea
I love the combination of sweet and creamy, and nothing quite compares to the flavors of my homemade chocolate sorbet. I remember the first time I made it, sneaking a spoonful before it was ready to devour. The rich chocolate flavor was so intense, I just couldn't help it! Now I make it all the time, and it always brings a sense of comfort and joy. If you're looking for a truly decadent treat, this chocolate sorbet is sure to satisfy.
Chocolate Sorbet Recipe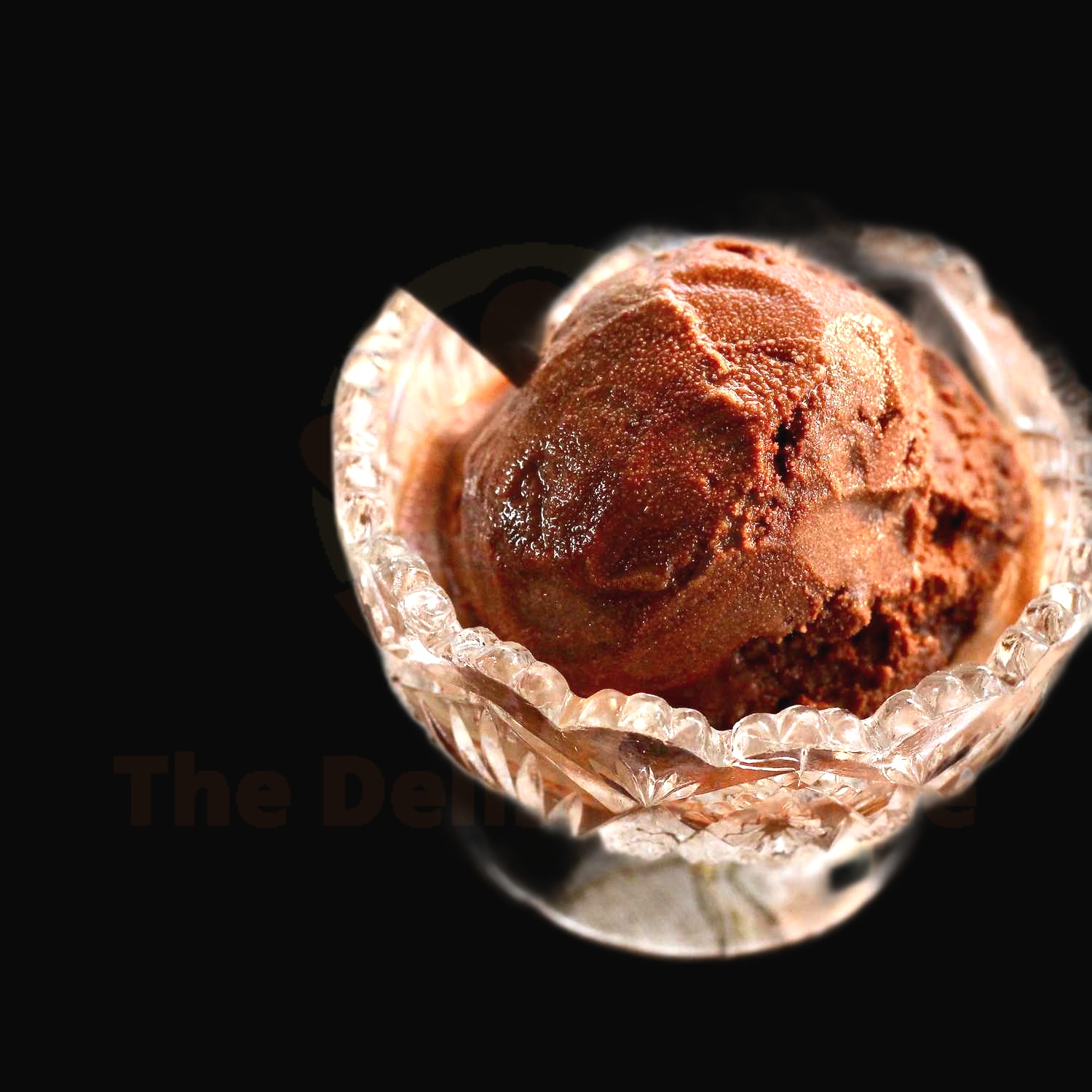 Ingredients
1/2 cup granulated sugar
2 tablespoons unsweetened cocoa powder
2 cups cold water
1/4 teaspoon salt
1 teaspoon vanilla extract
2 tablespoons light corn syrup
Instructions
Get your ingredients ready! You'll need 1/2 cup of granulated sugar, 2 tablespoons of unsweetened cocoa powder, 2 cups of cold water, 1/4 teaspoon of salt, 1 teaspoon of vanilla extract, and 2 tablespoons of light corn syrup.
In a medium saucepan, combine the sugar, cocoa powder, salt, and 1 cup of cold water and bring to a boil.
Reduce the heat and let the mixture simmer for about 10 minutes, stirring occasionally.
Remove from the heat and add in the vanilla extract and corn syrup. Stir until the syrup is completely dissolved.
Add in the remaining cup of cold water and stir until all the ingredients are evenly mixed.
Let the mixture cool for about 10 minutes before pouring it into an ice cream maker.
Turn on your ice cream maker and let it run until the sorbet is thick and creamy, about 10 minutes.
Serve your delicious homemade Chocolate Sorbet and enjoy!
Nutrition Facts
Calories: 158 kcal
Carbohydrates: 38g
Protein: 1g
Fat: 0g
Saturated Fat: 0g
Cholesterol: 0mg
Sodium: 88mg
Potassium: 37mg
Fiber: 1g
Sugar: 34g
Vitamin A: 0.2mg
Vitamin C: 0.2mg
Calcium: 5mg
Iron: 0.5mg
What makes chocolate sorbet a great dessert for any occasion?
Chocolate sorbet is a delicious and refreshing dessert that is perfect for any occasion! Its rich and indulgent flavor is sure to satisfy the sweetest of cravings, while its light and refreshing texture is the perfect way to end a meal. Plus, it's vegan and gluten-free, making it a great option for almost any dietary requirement. No matter who you're hosting, chocolate sorbet is sure to be a hit!
The best part about chocolate sorbet is how versatile it is. For an elegant dinner party, you can dress it up with some fresh fruit, dark chocolate shavings, or a drizzle of caramel or cream. For a casual gathering, serve it with a sprinkle of crushed nuts or a dollop of whipped cream. It also pairs well with ice cream or a scoop of your favorite gelato.
Chocolate sorbet is also incredibly easy to make. All you need is some cocoa powder, sugar, and your favorite plant-based milk. Once you've combined these ingredients in a blender and frozen them, you've got a delicious treat that's ready to go!
When it comes to dessert, chocolate sorbet is a great choice for any occasion. It's easy to make, delicious, and sure to be a hit with everyone.
What are the benefits of making your own chocolate sorbet?
Making your own chocolate sorbet is an enjoyable, creative experience, and the result is a delectable treat that you can savor guilt-free!
Chocolate sorbet is a low-calorie, low-fat, and dairy-free dessert option, so you can indulge without the worry of consuming too many calories.
Homemade chocolate sorbet is incredibly easy to make, with few ingredients needed and minimal preparation time.
You can customize your creation, adding your own personal touches to make your sorbet unique.
You can make your own chocolate sorbet in batches, allowing you to always have some ready for a sweet treat.
Making your own sorbet allows you to control the amount of sugar and other ingredients that you use, so you can be sure that you are creating a healthy and delicious dessert.
The satisfaction of making something from scratch is an amazing feeling, and making your own chocolate sorbet is an enjoyable way to experience that feeling.
What are some tips for making a delicious chocolate sorbet?
Start with a high-quality chocolate of your choice. Dark chocolate is the best choice for a rich flavor, but try a few different varieties to find the flavor you like best.
Melt the chocolate in a double boiler, stirring constantly. Use a low heat to ensure the chocolate does not burn.
Once the chocolate is melted, combine it with three cups of cream and a pinch of salt.
Place the mixture in the freezer and stir it every half hour or so. This will help prevent the sorbet from becoming too icy.
When the sorbet is almost done, add a few drops of your favorite liqueur or extract for a unique flavor.
How does chocolate sorbet compare to other frozen desserts?
Chocolate sorbet is often a delicious and surprisingly healthy alternative to other frozen desserts. Here are a few reasons why it stands out from the pack:
Rich and Creamy Taste: Chocolate sorbet offers a creamy, rich flavor that rivals even the most decadent ice cream. It's perfect for those who want their dessert to be indulgent without the guilt.
Nutrition: Compared to other frozen desserts, chocolate sorbet contains fewer calories and less fat. It's also free from dairy, so it's suitable for vegans and those with lactose intolerance.
Variety: Chocolate sorbet comes in a wide range of flavors, from classic milk chocolate to more adventurous options such as orange and chili. This means that there's something to suit everyone's tastes.
Overall, it's clear that chocolate sorbet is an ideal choice for those looking for a frozen dessert that offers both indulgence and nutrition.
What are some creative ways to serve chocolate sorbet?
When it comes to chocolate sorbet, there are so many creative and delicious ways to serve it! Whether you're looking for a light and refreshing treat on a hot summer day or a decadent dessert after a special dinner, chocolate sorbet is a great choice. Here are some fun ideas to make your next chocolate sorbet experience even sweeter:
Float it: Float scoops of chocolate sorbet in glasses of sparkling wine or champagne for a delightful and refreshing treat. You can also serve it with a shot of dark rum or espresso for a more indulgent experience.
Layer it: Layer scoops of chocolate sorbet in a parfait glass with crumbled cookies, nuts, and fresh fruit for a flavorful and colorful dessert.
Serve it with ice cream: Serve scoops of chocolate sorbet alongside scoops of vanilla ice cream for a classic combination.
Drizzle it: Drizzle melted dark chocolate and caramel over scoops of chocolate sorbet for an extra special treat.
Serve it with a twist: Serve scoops of chocolate sorbet with a side of whipped cream and crushed peppermint candy for a playful and delicious twist.
No matter what your favorite way to enjoy chocolate sorbet, there are lots of creative and delicious ways to serve it.
What are some unique ingredients that can be added to chocolate sorbet to make it even tastier?
Adding unique ingredients to chocolate sorbet can make it even more delicious! Some of the best ingredients to add to chocolate sorbet include coffee, nuts, and spices. Coffee adds a unique richness and depth of flavor to chocolate sorbet, while nuts can give a satisfying crunch and texture. Spices like cinnamon, cardamom, or vanilla can bring out the natural sweetness and complexity of the chocolate. These ingredients can be added in small quantities, just enough to bring out the full flavor of the chocolate sorbet. Alternatively, you could try adding chunks of dark or white chocolate for extra sweetness and texture.