Delicious Chocolate Pudding Cake – Easy To Make Recipe
I've been making this delicious Chocolate Pudding Cake for years, and it never fails to please. The decadent, rich chocolate flavor combined with the moist, fluffy cake makes it the perfect indulgence. It's easy to make and always turns out perfectly, making it the go-to dessert for any celebration. Give it a try and you won't be disappointed!
Chocolate Pudding Cake Recipe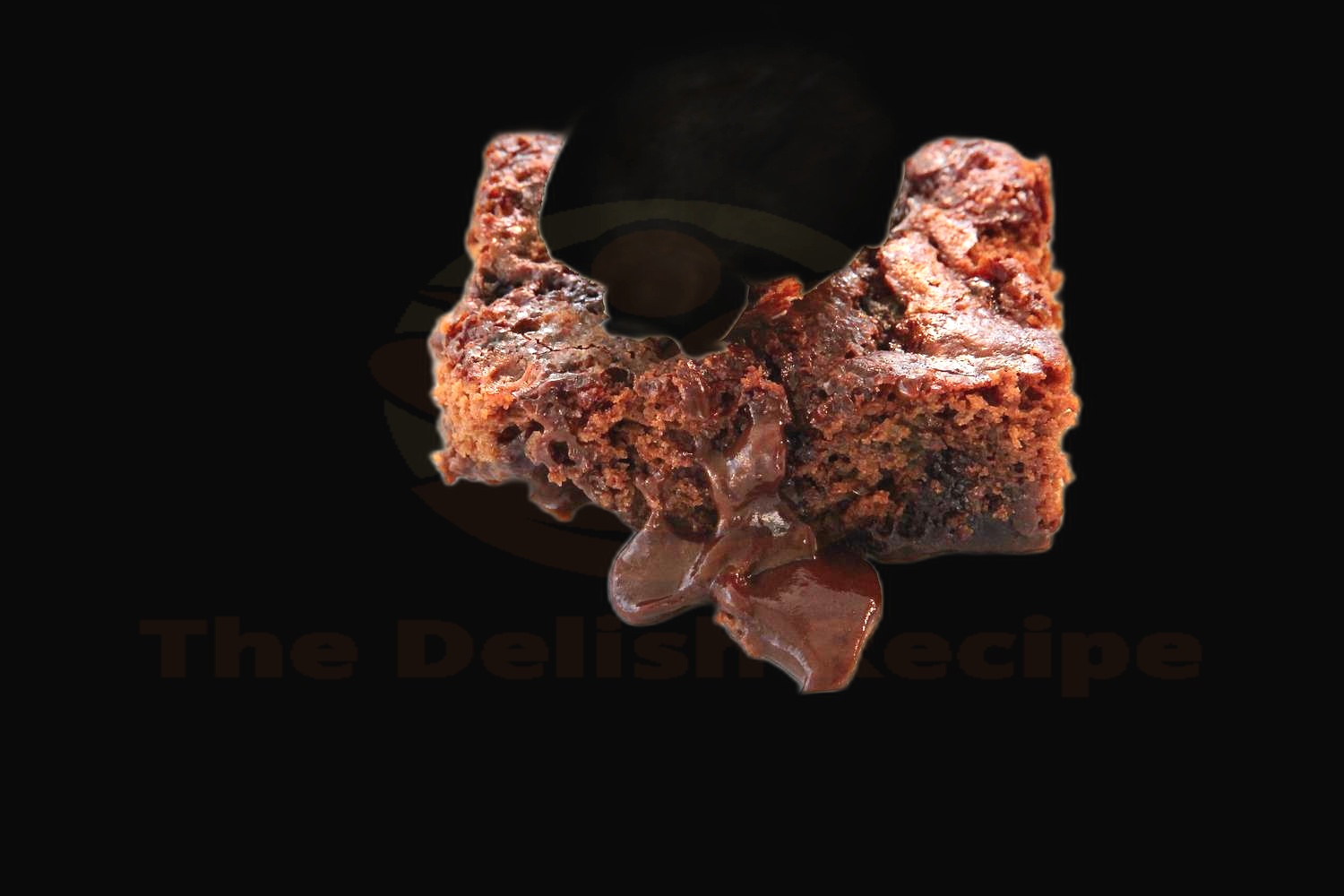 Ingredients
1 cup all-purpose flour
1/3 cup granulated sugar
3 tablespoons cocoa powder
1 teaspoon baking powder
1/2 teaspoon salt
1/2 cup milk
2 tablespoons unsalted butter, melted
1 teaspoon vanilla extract
1/2 cup semi-sweet chocolate chips
1/4 cup packed light brown sugar
1/2 cup boiling water
Instructions
Preheat your oven to 350 degrees Fahrenheit and grease an 8×8 inch baking pan.
In a large bowl, whisk together the flour, granulated sugar, cocoa powder, baking powder, and salt.
In a medium bowl, mix together the milk, melted butter, and vanilla extract.
Pour the wet ingredients into the dry ingredients and stir until just combined.
Spread the batter into the prepared pan and sprinkle with the chocolate chips.
Sprinkle the brown sugar over the chocolate chips.
Carefully pour the boiling water over the top of the cake.
Bake for 30-35 minutes, or until a toothpick inserted in the center comes out clean.
Let cool for 5 minutes before serving. Enjoy!
Nutrition Facts
Calories: 325
Total Fat: 10 g
Saturated Fat: 6 g
Cholesterol: 20 mg
Sodium: 150 mg
Total Carbohydrates: 54 g
Dietary Fiber: 2 g
Sugars: 30 g
Protein: 4 g
What makes a chocolate pudding cake so special and irresistible?
Chocolate pudding cake is truly special and absolutely irresistible! It's the perfect combination of creamy, chocolatey pudding and moist, fluffy cake that just melts in your mouth. The luscious chocolate flavor, combined with the light and airy texture, makes it a truly irresistible treat. Plus, it's incredibly easy to make – all you need is a few simple ingredients and a half hour and you can have a delicious pudding cake that your family and friends will love.
What are some creative ways to serve and decorate a chocolate pudding cake?
Chocolate pudding cake is a decadent dessert that can be easily customized and served with flair. Here are some creative ways to serve and decorate your chocolate pudding cake and make it a show-stopper.
For starters, why not serve your cake warm with a scoop of ice cream and a drizzle of warm chocolate sauce? You can also add a topping like whipped cream, crushed nuts, or coconut flakes to give it a unique texture. If you're looking to add a bit of crunch, try sprinkling mini chocolate chips on top.
Another way to make your cake extra special is to decorate it with edible flowers like pansies or roses. You can also use edible glitter to give it a festive touch. If you're feeling creative, try using a pastry bag to pipe chocolate ganache onto the cake for a stunning presentation.
Finally, consider serving your cake with a variety of fruits and berries. Strawberries, bananas, raspberries, and blueberries are all excellent choices. Try arranging the fruit around the cake in a beautiful pattern for a truly jaw-dropping dessert.
No matter how you choose to serve and decorate your chocolate pudding cake, there's sure to be something that pleases everyone. Have fun experimenting with different flavors, textures, and decorations to make your cake as unique and delicious as possible.
What are some tips for a perfectly moist and delicious chocolate pudding cake?
Preheat your oven to 350°F and grease a 9-inch baking pan with butter or cooking spray.
In a medium bowl, combine 1 1/2 cups all-purpose flour, 1 cup white sugar, 1/4 cup cocoa powder, 1 teaspoon baking soda, and a pinch of salt.
In a separate bowl, whisk together 1/2 cup vegetable oil, 1 cup hot water, 1/2 teaspoon vanilla extract, and 1 tablespoon white vinegar.
Pour the wet mixture into the dry ingredients and mix until just combined.
Pour the cake batter into the greased baking pan and bake for 25-30 minutes or until a toothpick inserted into the center comes out clean.
Once the cake is done baking, let it cool for 10 minutes before turning it out onto a wire rack.
To make the pudding layer, mix together 1/4 cup cocoa powder, 1/4 cup white sugar, 2 tablespoons cornstarch, and a pinch of salt in a medium saucepan.
Gradually whisk in 2 cups of milk and bring the mixture to a boil over medium-high heat, stirring constantly.
Once the mixture comes to a boil, reduce the heat to low and let it simmer for 2 minutes until thickened.
Remove the pudding from the heat and stir in 2 tablespoons of butter and 1 teaspoon of vanilla extract.
Pour the pudding over the cooled cake and spread evenly.
Let the cake cool completely before serving.
What are the health benefits of a homemade chocolate pudding cake?
The health benefits of a homemade chocolate pudding cake are numerous! Here are just a few of the reasons why this treat is a great addition to your diet:
High in protein: Chocolate pudding cake contains high levels of protein that can help keep your muscles healthy and strong.
High in fiber: The fiber in the cake helps to keep your digestive system running smoothly and helps to prevent constipation.
Low in sugar: Unlike other desserts, chocolate pudding cake is made with natural sweeteners rather than added sugar so it won't cause a spike in your blood sugar levels.
Rich in antioxidants: The cocoa powder in the cake is a natural source of antioxidants that can help to reduce inflammation and help to protect your cells from damage.
Good for your heart: The healthy fats in the cake can help to reduce your cholesterol levels and lower your risk of heart disease.
What are some interesting variations of the classic chocolate pudding cake?
When it comes to chocolate pudding cake, the possibilities are endless! From fruity twists to decadent fillings, you can make this classic dessert your own with a few fun variations. Here are some of our favorite interesting takes on the classic chocolate pudding cake:
Banana Split Cake: Layer banana slices, chocolate pudding and crushed pineapple in a graham cracker crust for a delicious take on this classic dessert. Top it with a dollop of whipped cream and a maraschino cherry for a stunning presentation.
Chocolate Peanut Butter Fudge Cake: This indulgent dessert starts with a layer of fudgy chocolate cake, followed by a creamy layer of peanut butter pudding. Top it with chocolate chips and chopped peanuts for a truly decadent experience.
Chocolate Chip Cookie Cake: If you love the classic combination of chocolate and cookie dough, this is the cake for you! Layer chunks of cookie dough between layers of chocolate pudding and top with mini chocolate chips for a sweet treat that's sure to please.
Chocolate Caramel Cake: Take your chocolate pudding cake to the next level with a layer of caramel sauce. Sprinkle with sea salt for a salty-sweet flavor combination that's sure to be a hit!
So, if you're looking for a fun twist on the classic chocolate pudding cake, try one of these delicious variations! Whether you're craving a fruity twist or a decadent filling, these creative takes on the classic pudding cake are sure to be a hit.