Decadent Chocolate-Pecan Muffins – Your Taste Buds Will Thank You!
I've been baking Chocolate-Pecan Muffins for years, and they never fail to leave my family and friends in awe. These moist and nutty muffins are the perfect way to start the day or to enjoy as a sweet afternoon treat. With its blend of semi-sweet chocolate chips, crunchy pecans, and melted butter, this recipe is sure to be a hit. Plus, it's super easy to make. So let's get baking!
Chocolate-Pecan Muffins Recipe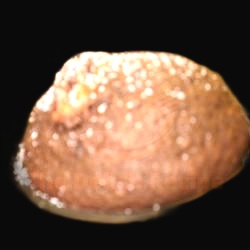 Ingredients
1 cup all-purpose flour
1/2 cup sugar
1 teaspoon baking powder
1/4 teaspoon baking soda
1/4 teaspoon salt
1/3 cup cocoa powder
1/3 cup melted butter
1 egg
1/2 cup milk
1/2 cup chopped pecans
Instructions
Preheat your oven to 375°F.
In a bowl, combine the all-purpose flour, sugar, baking powder, baking soda, salt, and cocoa powder.
In a separate bowl, mix together the melted butter, egg, and milk.
Add the wet ingredients to the dry ingredients and mix until just combined.
Fold in the chopped pecans.
Grease a 12-cup muffin tin, and scoop the batter into the cups.
Bake the muffins in the preheated oven for 20-25 minutes, until a toothpick inserted into the center of one of the muffins comes out clean.
Let the muffins cool in the pan for 4 minutes, then transfer them to a wire rack to cool completely.
Enjoy your delicious chocolate-pecan muffins!
Nutrition Facts
Calories: 450
Fat: 17g
Carbohydrates: 65g
Protein: 8g
Sugar: 25g
Sodium: 375mg
Fiber: 4g
What makes these chocolate-pecan muffins so delicious?
There's something about these chocolate-pecan muffins that just can't be beat! The moist, rich texture of the chocolate combined with the crunchy, nutty flavor of the pecans make these muffins an absolute delight. The chocolate chips that are sprinkled on top add a special touch of sweetness that can't be denied. Whether you're looking for a decadent breakfast treat or a delicious snack, these chocolate-pecan muffins will satisfy any craving.
How can you make chocolate-pecan muffins perfect every time?
If you're looking to make perfect chocolate-pecan muffins every time, you've come to the right place! With a few simple tips, you can whip up a batch of delicious muffins in no time. Here are some of the best practices to follow when making your chocolate-pecan muffins:
Start with the right ingredients: Make sure you use high-quality ingredients, such as fresh pecans, good-quality cocoa powder, and a premium dark chocolate.
Measure your ingredients accurately: Accurate measurements are essential for getting the perfect texture and taste. Use a kitchen scale or measuring cups and spoons to ensure your ingredients are added in the right amounts.
Don't overmix the batter: Overmixing your batter can lead to tough and dry muffins, so be sure to mix just until all the ingredients are combined.
Preheat your oven: Preheating your oven ensures that the muffins will bake evenly and gives them the perfect texture.
Use cupcake liners: To make sure your muffins don't stick to the pan, use cupcake liners or grease the pan with butter before adding the batter.
Bake at the right temperature: Baking at the right temperature is key to achieving perfectly cooked muffins. Set the oven to 350°F and check your muffins after 18-20 minutes.
Following these tips will help you make delicious and perfect chocolate-pecan muffins every time.
What flavor combinations make the best chocolate-pecan muffins?
When it comes to chocolate-pecan muffins, the possibilities are endless! You can get creative with classic flavors like dark chocolate and coconut, or mix it up with something new like white chocolate and raspberry. With so many possible flavor combinations, it can be hard to decide which one to make. Here are a few of our favorite combinations that will make the best chocolate-pecan muffins:
Dark Chocolate and Coconut: The classic combination of dark chocolate and coconut is a crowd-pleaser. This combination offers a great balance of sweetness and richness.
White Chocolate and Raspberry: A twist on the classic pairing, white chocolate and raspberry provide a sweet, fruity flavor that is sure to tantalize your taste buds.
Peanut Butter and Banana: If you're looking for something a little more indulgent, try combining peanut butter and banana. The combination of creamy peanut butter and sweet banana is a match made in heaven.
Salted Caramel and Hazelnut: For a truly decadent treat, try adding salted caramel and hazelnut. The salty-sweet combination of these two flavors is sure to be a hit.
No matter which combination you choose, you're sure to end up with a delicious batch of chocolate-pecan muffins.
Are there any interesting variations to the classic chocolate-pecan muffin?
Absolutely! If you're looking to mix up your chocolate-pecan muffin game, there are plenty of interesting variations to try. From adding different fruits and nuts, to swapping out the traditional chocolate chips for something a bit more unique, to topping the muffins with different types of icing, there are so many ways to get creative with this classic treat. Here are just a few ideas to get you started.
For a fruity twist, try adding diced apples or pears, or dried cranberries or apricots. These additions will not only bring a delicious flavor, but will also add a bit of texture and sweetness to the muffins. To give your muffins a unique spin, swap out the chocolate chips for something like butterscotch chips or white chocolate chips. Or, if you really want to go all out, try adding a mix of different types of chips!
Finally, top your muffins off with some yummy icing. Caramel or honey icing is an excellent choice for a buttery, nutty flavor. Or, if you're looking for something a bit more decadent, try a chocolate icing. You can also mix and match different icings for a unique flavor combination.
So, as you can see, there are plenty of exciting variations to the classic chocolate-pecan muffin.
Are chocolate-pecan muffins a good way to impress guests at a brunch?
Absolutely! Chocolate-pecan muffins are an easy and delicious way to impress your guests at a brunch. With the nutty flavor of pecans, the sweetness of dark chocolate chips, and the cozy texture of the muffin, you can be sure your guests will be delighted. Plus, they're incredibly easy to make, so you can have them ready to serve in no time.
Let's get baking! Here are some helpful tips for making the perfect chocolate-pecan muffins. First, use quality ingredients. Fresh pecans, real butter, and high-quality dark chocolate chips will make all the difference. Second, make sure to mix the wet and dry ingredients separately, then combine them. This will ensure that the muffins will be light and fluffy. Last, don't over-bake the muffins. They should be slightly golden brown on top, but still soft and moist inside.
When it's time to serve, you can take your chocolate-pecan muffins to the next level. Top them with some fresh whipped cream, a drizzle of honey, or a sprinkle of cinnamon sugar. Or, you can go for a more decadent option and top them with a dollop of melted dark chocolate.
So, if you're looking for a way to wow your guests at your next brunch, try making some delicious chocolate-pecan muffins.