Deliciously Decadent Chocolate Oreo Cake Recipe
I know what you're thinking – a Chocolate Oreo Cake couldn't possibly get any better! Well, I'm here to tell you that I have come up with the most amazing recipe for a Chocolate Oreo Cake that is out of this world! It is rich, decadent, and chocolaty, with the perfect hint of Oreo crunch. I have made this cake countless times, and each time it has been a hit. I'm sure your family and friends will love it just as much as mine do. So, let's get started!
Chocolate Oreo Cake Recipe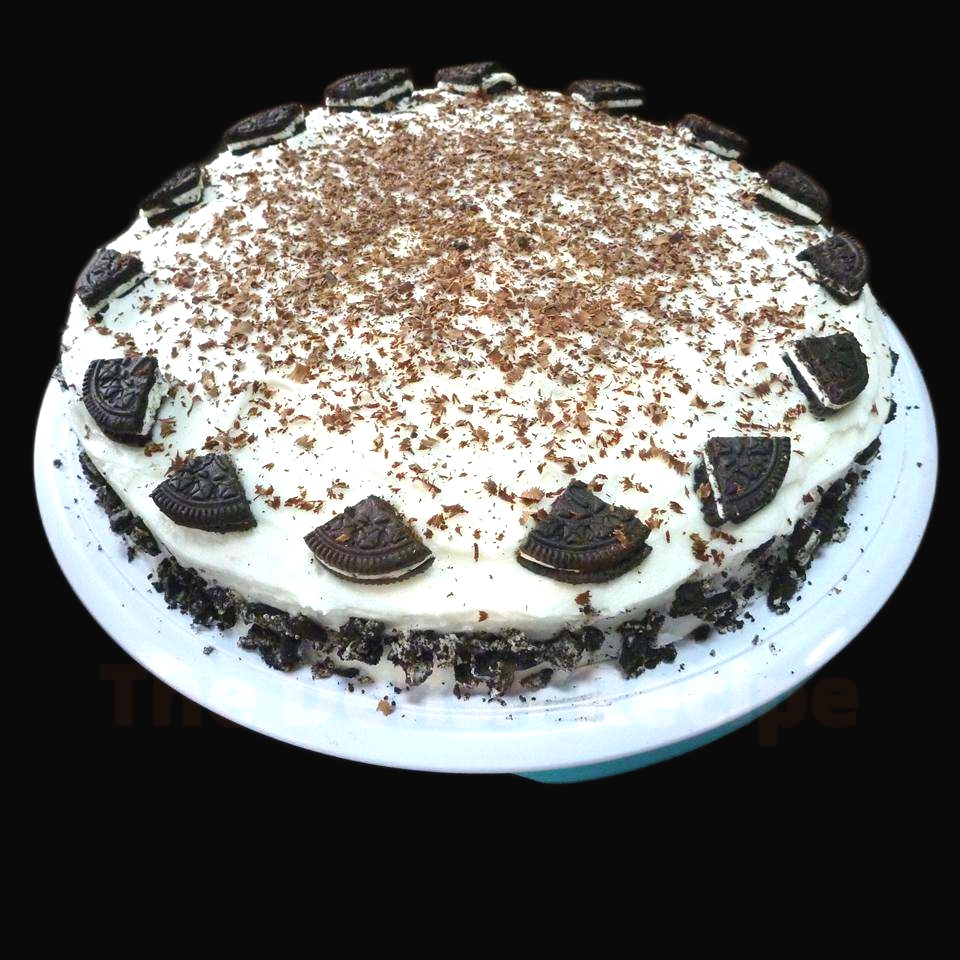 Ingredients
1 1/4 cups all-purpose flour
1 teaspoon baking powder
1/4 teaspoon baking soda
1/2 teaspoon salt
1/2 cup unsalted butter, melted
3/4 cup granulated sugar
2 large eggs
2 teaspoons pure vanilla extract
1/2 cup sour cream
1/2 cup milk
4 ounces semi-sweet chocolate, melted
20 Oreo cookies, crushed into small pieces
Instructions
Preheat your oven to 350 degrees F.
In a medium bowl, whisk together the all-purpose flour, baking powder, baking soda, and salt.
In a large bowl, use an electric mixer to beat together the melted butter and granulated sugar until light and fluffy.
Add the eggs one at a time, mixing until each is fully incorporated.
Beat in the vanilla extract, then mix in the sour cream and milk until fully combined.
Slowly add the dry ingredients to the wet ingredients and mix until just combined.
Add the melted chocolate and mix until fully incorporated.
Fold in the crushed Oreo cookies.
Grease a 9-inch round cake pan and pour the batter into it.
Bake for 30-35 minutes, or until a toothpick inserted into the center comes out clean.
Let cool completely before serving. Enjoy your delicious chocolate Oreo cake!
Nutrition Facts
Calories: 469
Total Fat: 21.4g
Saturated Fat: 11.2g
Cholesterol: 92.2mg
Sodium: 302.8mg
Total Carbohydrates: 63.3g
Dietary Fiber: 2.3g
Sugars: 36.7g
Protein: 7.2g
What is chocolate oreo cake?
Chocolate Oreo Cake is a delicious and decadent dessert that's perfect for any occasion! It features a rich chocolate cake that's layered with creamy Oreo frosting and decorated with Oreo cookie crumbles. The result is a treat that's both sweet and crunchy. Not only does it look amazing, but it also has the perfect balance of chocolate and cookie flavor. Plus, it's easy to make and a guaranteed crowd pleaser.
What are some tips to make the perfect chocolate oreo cake?
Making the perfect chocolate Oreo cake is easier than you think! Here's some tips to help you make a truly delicious and decadent cake:
Preheat your oven to 350° F and prepare two 9-inch round cake pans by greasing and flouring them.
Make a simple chocolate cake batter according to the recipe instructions with all-purpose flour, cocoa powder, baking powder, baking soda, salt, butter, and sugar.
Place a layer of Oreo cookies into the bottom of each cake pan, top with half the cake batter, then top with the remaining Oreo cookies.
Place the cake pans in the preheated oven and bake for 25 minutes.
When finished, let the cake cool for about 10 minutes before taking it out of the pans and transferring it to a plate or cake stand.
Make your favorite chocolate frosting or ganache and spread it over the cake.
Decorate your cake with crumbled Oreos, chocolate shavings or sprinkles.
You can also top the cake with a layer of marshmallow fluff or melted chocolate chips.
Refrigerate the chocolate Oreo cake for at least an hour before serving.
And there you have it! Follow these tips and you'll have a deliciously decadent chocolate Oreo cake.
What are the main ingredients used in a chocolate oreo cake?
If you're dreaming of a moist and delicious chocolate Oreo cake, you'll need some basic ingredients to get started. A few key ingredients you'll need are all-purpose flour, cocoa powder, sugar, eggs, butter, and of course Oreo cookies.
To begin, you'll need to whisk together all-purpose flour, cocoa powder, baking powder and salt in a large bowl. Use a sieve to ensure that all the dry ingredients are well combined. After that, mix together the wet ingredients in a separate bowl. This includes butter, eggs and sugar. Beat this mixture together until everything is creamy and smooth.
Finally, you'll need to add the Oreo cookies to your mix. You can either chop them into small pieces or grind them in the food processor. Once the Oreo cookies are added, combine everything together until you have a thick batter.
That's all there is to it! With these main ingredients, you're well on your way to making a delectable chocolate Oreo cake.
What is the process of making a chocolate oreo cake?
Making a delicious Chocolate Oreo Cake is easier than you might think! All you need is your favorite chocolate cake mix, Oreos, and a few simple ingredients. Here's a step-by-step guide to making this classic treat.
First, prepare your cake mix according to the directions on the box. Grease and flour a 9-inch round cake pan and preheat your oven to the temperature specified on the box.
Next, layer your cake pan with half of the Oreos. Spread the cake batter evenly over the Oreos and top with the remaining Oreos.
Bake the cake for the time specified on the box. Once the cake is finished baking, allow it to cool for about 30 minutes before removing it from the pan.
When the cake is cool, it's time to frost it! Make your favorite chocolate frosting and spread it over the entire cake.
Finally, for an extra special touch, decorate the cake with some crushed Oreos.
What are the nutrition facts of a chocolate oreo cake?
If you're a fan of chocolate and Oreos, you're going to love this delicious combination! A single slice of Chocolate Oreo Cake is packed with deliciousness and nutrition. A single slice of the cake contains about 350 calories and contains 16g of fat, 34g of carbs, and 4g of protein. The cake is also a rich source of Vitamin A, Vitamin C, Calcium, Iron, and Vitamin D.
For those who are watching their sugar intake, a single slice of Chocolate Oreo Cake contains about 23g of sugar. Chocolate Oreo Cake also contains trans fat and saturated fat, so make sure to enjoy it in moderation.
So if you're looking for a delicious treat that's packed with nutrition, Chocolate Oreo Cake is definitely a great option.
Why should you try making a chocolate oreo cake?
You should try making a Chocolate Oreo Cake because it is guaranteed to tantalize your taste buds! This delicious dessert is made with just four simple ingredients, so it's easy to whip up for any occasion. Plus, it's a sure-fire hit with the whole family – everyone will be asking for seconds!
The wonderful thing about this cake is that it can be customized to your liking. Add a few extra Oreos for a more intense chocolaty flavor, or mix in some chopped nuts for an added crunch. You can even top it with your favorite icing or frosting – the possibilities are endless!
The best part is that you don't need to be an experienced baker in order to make this delicious treat. With a few basic baking supplies and these simple instructions, you'll be able to bake up a Chocolate Oreo Cake in no time.