Delicious Chocolate Gelato Recipe To Satisfy Your Sweet Tooth
I have always been a fan of gelato, and I recently tried my hand at making my own chocolate gelato. It was hard to believe that I could make something so delicious at home, but I was pleasantly surprised by the result! The creamy texture and intense chocolate flavor was nothing short of decadent! From the first spoonful, I was hooked and ready to make this gelato recipe over and over again.
Chocolate Gelato Recipe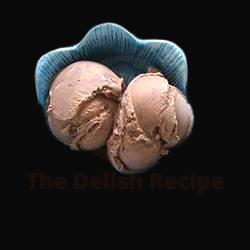 Ingredients
2 cups whole milk
1/2 cup sugar
2 tablespoons cornstarch
3 tablespoons cocoa powder
2 tablespoons vanilla extract
4 egg yolks
2 tablespoons butter
Instructions
Gather all of your ingredients for this delicious Chocolate Gelato! You'll need 2 cups of whole milk, 1/2 cup sugar, 2 tablespoons cornstarch, 3 tablespoons cocoa powder, 2 tablespoons vanilla extract, 4 egg yolks, and 2 tablespoons butter.
In a medium-sized saucepan, add the milk, sugar, cornstarch, and cocoa powder. Whisk together until everything is fully combined.
Turn the heat to medium-high and whisk continuously until the mixture begins to bubble and thicken. Remove the saucepan from the heat and let it cool slightly.
In a separate bowl, whisk together the egg yolks. Now, slowly add a little of the warm milk mixture to the egg yolks and whisk until fully combined. Then, slowly add the egg yolk mixture back into the warm milk mixture and whisk until fully incorporated.
Turn the heat back to medium-high and cook the mixture until it thickens, whisking continuously. Then, remove the saucepan from the heat and whisk in the butter and vanilla extract until the butter is fully melted.
Pour the mixture into a heat-safe bowl and let it cool for about 30 minutes.
Once the mixture has cooled, pour it into your ice cream maker and churn according to the manufacturer's instructions.
Once it's done churning, transfer the gelato to an airtight container and let it freeze for at least one hour.
Now you're ready to enjoy your homemade Chocolate Gelato! Enjoy!
Nutrition Facts
Calories: 252
Fat: 9.4g
Carbohydrates: 35.2g
Protein: 5.6g
Sugar: 23.2g
Sodium: 93.6mg
What makes chocolate gelato a great dessert?
Chocolate gelato is one of the most delicious desserts out there! The combination of smooth, creamy gelato and rich chocolatey flavor is simply irresistible. Plus, it's a healthier alternative to ice cream, so you can enjoy your dessert without feeling guilty. Here are a few reasons why Chocolate Gelato is the perfect dessert.
First, gelato is made with fresh milk and cream, which gives it a richer flavor and smooth texture compared to ice cream. The addition of chocolate takes the flavor and texture to another level. It's the perfect blend of creamy and chocolatey goodness.
Second, chocolate gelato is significantly lower in fat and calories compared to ice cream. So you can enjoy your dessert without worrying about how many calories you're consuming.
Third, it's easier to scoop than ice cream. Since gelato is denser, it's easier to scoop out of the tub, making it the perfect dessert for parties and special occasions.
Finally, chocolate gelato is a versatile dessert. You can enjoy it on its own or pair it with other desserts like brownies and cakes. You can also use it to top ice cream sundaes or mix it into milkshakes for an extra chocolatey treat.
So if you're looking for a delicious, guilt-free dessert, Chocolate Gelato is a great choice.
What is the history behind chocolate gelato?
Chocolate gelato is a classic Italian dessert that has been around for centuries! It has a rich and creamy texture that makes it incredibly delicious. The history of chocolate gelato can be traced as far back as the 16th century, when it was first developed in Italy. It was originally made with cocoa, sugar, and milk, and it quickly became a popular treat in the region.
The original recipe for chocolate gelato was passed down through generations, and by the 18th century, it had spread across Europe. As it grew in popularity, it began to be served in cafés and restaurants, and it is still popular today.
Chocolate gelato also has a strong cultural significance in Italy. It is often served at special occasions, such as weddings and celebrations, and it is a popular item on Italian menus. It is also a favorite treat among kids, and is a great way to cool off during the hot summers.
Today, chocolate gelato is still made in the traditional way, and it is enjoyed by people all around the world. Its smooth and creamy texture, along with its rich chocolate flavor, make it a delicious treat that is sure to be enjoyed by all.
What ingredients are needed to make the perfect chocolate gelato?
If you're looking to make the most delicious chocolate gelato, you're going to need some high-quality ingredients. First and foremost, you'll need the star of the show: chocolate! Look for dark chocolate with at least 70 percent cacao, as it will give you the richest flavor. You'll also need some heavy cream, whole milk, sugar, and a pinch of salt. For an added boost of flavor, you can add a little bit of vanilla extract as well. Don't forget to add some eggs for a smoother texture.
How can you serve chocolate gelato to impress your friends and family?
You can serve chocolate gelato and impress your friends and family with a delicious and unique dessert! Chocolate gelato is a type of Italian-style ice cream, typically made with cocoa powder and dark chocolate. It has a rich and creamy texture, and a chocolaty flavor that will satisfy any sweet tooth. Plus, it's easy to prepare and doesn't require any special skills or ingredients. With a few simple steps, you can have a delicious dessert ready to wow your guests.
To start, choose your favorite type of dark chocolate. Semisweet, bittersweet, or Dutch-processed cocoa powder all work equally well in this recipe. Once you've selected your chocolate, combine it with cream and sugar in a pot on the stove. Heat over low to medium heat, stirring constantly, until all the ingredients are completely melted and well-combined. Then, transfer the mixture to a bowl and let it cool for about an hour.
Once the mixture is cool, you'll need to strain it to get rid of any lumps or chunks. To do this, use a fine mesh strainer to strain the mixture into a bowl or pitcher. This will ensure that the gelato is perfectly smooth and creamy.
Next, you'll need to churn the mixture in an ice cream maker. Follow the instructions on your ice cream maker to get the best results. Once the gelato is churned, transfer it to a freezer-safe container and freeze for at least two hours.
When you're ready to serve, scoop the gelato into individual bowls or cones. Top with chopped nuts, chocolate chips, or a drizzle of chocolate sauce for a decadent and impressive dessert. With these simple steps, you can easily serve up a delicious and impressive chocolate gelato that will surely impress your friends and family.
What are some unique ways to enjoy chocolate gelato?
If you're looking for creative ways to enjoy chocolate gelato, you're in for a treat! From adding a few special toppings to turning it into a dessert masterpiece, here are some unique ways to indulge in this delicious Italian frozen treat.
Use it as a topping on ice cream sundaes. Chocolate gelato is an excellent topping for any type of ice cream sundae. Just scoop a few scoops of chocolate gelato onto the top of your favorite ice cream variety and top it off with some whipped cream, chopped nuts, and a cherry. Delicious!
Create a milkshake. What's better than a milkshake? A milkshake made with chocolate gelato! Just blend a few scoops of chocolate gelato in a blender with some ice cream and a little bit of milk. You can also add some chocolate sauce, crushed cookies, or other ingredients to create unique flavors.
Make a cake. Chocolate gelato can be used as a delicious cake filling. Just layer a few scoops of gelato between two layers of cake and top it off with some chocolate frosting. It's a decadent treat that your guests will love!
Create a parfait. A parfait is a great way to enjoy chocolate gelato. Layer a few scoops of chocolate gelato in a cup or bowl with some fresh fruit, nuts, and a drizzle of chocolate syrup. It's a simple yet tasty treat.
Serve it with a shake of chili pepper. For a unique flavor combination, sprinkle some chili pepper on top of your gelato. The added spice will give the chocolate gelato an unexpected kick.
With these creative ideas, you can enjoy chocolate gelato in all sorts of delicious ways.