Heavenly Chocolate-Cinnamon Swirl Bread
I still remember the first time I made this Chocolate-Cinnamon Bread. It was a chilly autumn night, and I was determined to find the perfect comfort food. I decided to try something new, combining two of my favorite flavors—chocolate and cinnamon. The result was nothing short of magical. With its rich, warm flavor and tender texture, this deliciously indulgent bread is the perfect treat for any season. I'm thrilled to share this recipe with you, so you can enjoy the same cozy delight that I do.
Chocolate-Cinnamon Bread Recipe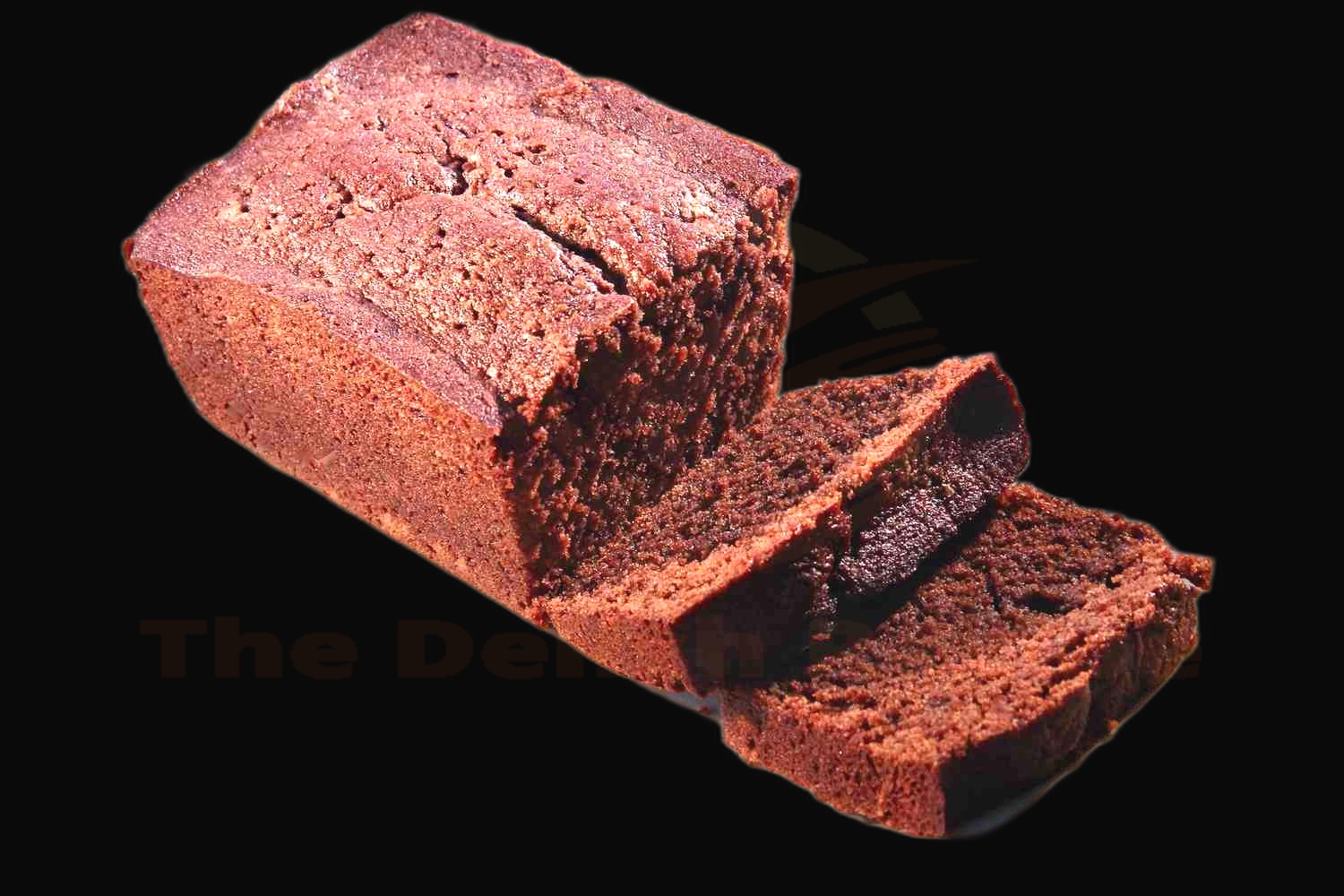 Ingredients
3 cups all-purpose flour
1 teaspoon baking powder
1 teaspoon baking soda
1 teaspoon ground cinnamon
1/2 teaspoon salt
1/2 cup unsalted butter, melted
1 cup granulated sugar
2 large eggs
1 teaspoon vanilla extract
1 cup low-fat buttermilk
1/2 cup semi-sweet chocolate chips
Instructions
Preheat your oven to 350°F and lightly grease a 9×5 inch loaf pan.
In a medium bowl, whisk together the flour, baking powder, baking soda, cinnamon, and salt.
In a separate bowl, combine the melted butter, sugar, eggs, and vanilla extract until smooth.
Add the buttermilk to the wet ingredients and whisk until combined.
Slowly fold the dry ingredients into the wet ingredients until well combined.
Gently fold in the chocolate chips.
Pour the batter into the prepared loaf pan and spread it evenly.
Bake for 45-60 minutes, or until a toothpick inserted into the center comes out clean.
Allow to cool for 15 minutes before removing from the pan and serving.
Enjoy your Chocolate-Cinnamon Bread!
Nutrition Facts
Serving size: 1 slice
Calories: 299
Total Fat: 9.5g
Saturated Fat: 5.2g
Trans Fat: 0g
Cholesterol: 41mg
Sodium: 423mg
Total Carbohydrate: 46.5g
Dietary Fiber: 1.5g
Sugars: 28g
Protein: 7g
Where does the inspiration for this delicious recipe come from?
This delicious Chocolate-Cinnamon Bread recipe was born from my love of sweet and savory flavors. Growing up, I often enjoyed cinnamon toast or cinnamon pastries and I wanted to create something that blended both of these flavors together. By adding cocoa powder to the bread dough, I created a unique, indulgent treat that will bring a smile to anyone's face.
What are the ingredients and instructions needed for this treat?
If you're ready to tantalize your taste buds with an ooey-gooey, chocolate-cinnamon bread, you'll need the following ingredients: all-purpose flour, cocoa powder, baking powder, salt, ground cinnamon, butter, eggs, plain yogurt, and brown sugar.
The instructions are easy and straightforward: Preheat the oven to 350 degrees. In a medium bowl, whisk together the flour, cocoa powder, baking powder, salt, and cinnamon. In a separate bowl, cream together the butter and brown sugar until light and fluffy. Add in the eggs one at a time and then stir in the plain yogurt.
Slowly add the dry ingredients to the wet ingredients and mix until combined. Pour the batter into a greased 9×13-inch baking pan. Bake for 35-40 minutes or until a toothpick inserted into the center comes out clean. Let the bread cool before slicing and serving.
What are the benefits of baking your own chocolate-cinnamon bread?
Baking your own chocolate-cinnamon bread has so many great benefits! Here are some of the best ones:
Deliciously Sweet and Nutritious: Baking your own chocolate-cinnamon bread is a great way to add some delicious sweetness and nutrients to your diet. The combination of chocolate and cinnamon will make your bread taste amazing, and the added fiber and protein can help keep you feeling full and energized.
Cost-Effective: Baking your own chocolate-cinnamon bread is also an economical way to provide a treat for yourself or your family. With just a few simple ingredients, you can make a delicious, homemade loaf of bread for a fraction of the price of store-bought loaves.
Fun and Easy: Baking your own chocolate-cinnamon bread is a fun and easy process that can bring the whole family together. Kids will love helping mix the ingredients and kneading the dough, and the delicious aroma of the baking bread will fill your home with a cozy, home-baked feel.
Personalized Taste: Baking your own chocolate-cinnamon bread allows you to customize the recipe to suit your particular taste. You can adjust the amounts of sugar, cinnamon, and chocolate to fit your preferences, or even add in other ingredients like nuts or dried fruit to make a unique loaf.
How can you make this recipe your own?
One of the best things about making your own Chocolate-Cinnamon Bread is that you can customize it however you want! Whether you want to add a special ingredient, swap out some of the ingredients, or experiment with your own techniques, there are lots of ways to make this recipe your own. Here are just a few ideas to get you started!
First, you can switch up the spices. Instead of cinnamon, try adding cardamom or nutmeg for a different flavor. You can also try adding other spices like cloves, allspice, or ginger to give the bread an extra kick.
Next, you can experiment with different types of chocolate. Instead of using semi-sweet chocolate chips, try using dark chocolate, white chocolate, or even a combination of all three. The flavor combinations are endless!
Finally, you can add other ingredients like nuts, dried fruit, or even a handful of mini marshmallows to make the bread more interesting. Just make sure to adjust the amount of flour accordingly so that your bread doesn't become too dense.
So don't be afraid to get creative with this Chocolate-Cinnamon Bread recipe! With a few simple tweaks, you can make it unique to your own tastes.
What are some creative ways to serve this chocolate-cinnamon bread?
There are lots of creative and delicious ways to serve up this chocolate-cinnamon bread! Whether you're looking for a breakfast treat, a snack, or a dessert, there are plenty of options. Here are just a few of our favorite ideas:
Warm it up and spread with a layer of cream cheese – it's simple and delicious!
Cut it into cubes and dip it in melted dark chocolate for a decadent snack.
Toast a piece and serve it with a scoop of your favorite ice cream for a rich dessert.
Spread some peanut butter or Nutella and roll it up into a tasty breakfast burrito.
Top a slice with a poached egg and a sprinkle of parmesan cheese for a savory brunch dish.
Slice it into thick ribbons and serve it with freshly brewed coffee or tea.
Why should you try baking this unique and delicious treat?
If you're looking for a unique and delicious treat to make in your own kitchen, look no further than Chocolate-Cinnamon Bread! This scrumptious combination of flavors is sure to be a hit with all your friends and family, and it's surprisingly easy to make too. Here are a few reasons why you should give this decadent recipe a try!
It's a fun and creative way to get your baking fix. Chocolate-Cinnamon Bread is the perfect way to express your creativity in the kitchen, while still providing a tasty treat that everyone can enjoy. Plus, since it's made with everyday pantry ingredients, it's a great way to use up ingredients you already have on hand.
It's guilt-free indulgence. Chocolate-Cinnamon Bread is a healthier alternative to many other indulgent treats, since it doesn't use any unhealthy fats or processed sugars. The sweetness comes from the natural sweetness of the chocolate and cinnamon, which makes it a great choice for those looking for a healthier option.
Everyone will love it. Chocolate-Cinnamon Bread is sure to be a hit with all your family and friends. Not only is it an interesting flavor combination, but it's also aesthetically pleasing with its swirls of melty chocolate and fragrant cinnamon. Plus, it's sure to make any occasion special with its deliciousness.