Delicious Chocolate Blancmange Recipe
I'm a huge fan of desserts, so when I stumbled across a recipe for Chocolate Blancmange, I knew I had to give it a try. I was pleasantly surprised by how easy it was to make and how delicious the end result was! The combination of dark chocolate, cream and sugar creates a smooth, creamy and decadent treat that's sure to satisfy anyone's sweet tooth. With just a few ingredients and a few simple steps, you can have a delicious dessert that's perfect for any occasion.
Chocolate Blancmange Recipe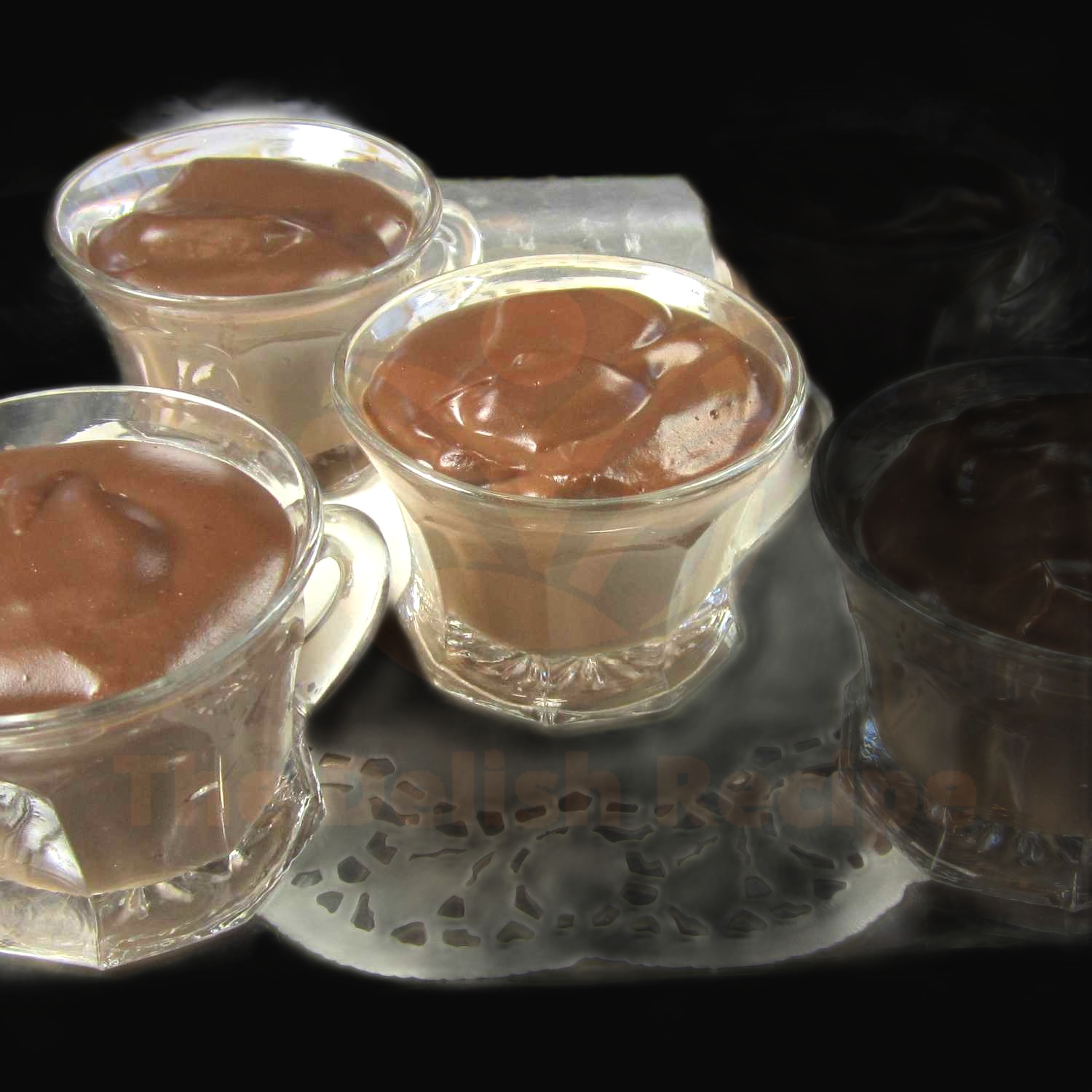 Ingredients
4 cups whole milk
2 tablespoons granulated sugar
2 tablespoons cornstarch
2 tablespoons cocoa powder
1 teaspoon vanilla extract
2 teaspoons unflavored gelatin powder
2 tablespoons cold water
Instructions
Let's make a delicious Chocolate Blancmange! First, grab a medium-sized saucepan and pour the 4 cups of whole milk into it.
Add 2 tablespoons of granulated sugar and turn your stove on medium-low heat. Stir the mixture occasionally until the sugar has dissolved.
Now, make a paste by combining 2 tablespoons of cornstarch with 2 tablespoons of cocoa powder. Add it to the milk and continue to stir the mixture until it thickens.
Add 1 teaspoon of vanilla extract, 2 teaspoons of unflavored gelatin powder and 2 tablespoons of cold water. Stir until the gelatin is completely dissolved.
Turn the stove off and pour the mixture into a medium-sized bowl. Let it cool for 10 minutes.
Place the bowl in the refrigerator for 15 minutes. Once the mixture has set, your Chocolate Blancmange is ready to be served! Enjoy!
Nutrition Facts
Calories: 144 kcal
Carbohydrates: 16.5 g
Protein: 5.8 g
Fat: 5.9 g
Saturated Fat: 3.5 g
Cholesterol: 16 mg
Sodium: 54 mg
Potassium: 217 mg
Fiber: 1.1 g
Sugar: 10.7 g
What is chocolate blancmange and why should i try it?
Chocolate blancmange is a classic British dessert that dates back to the 19th century. It's a creamy, custardy delight that you'll want to try out! This luxurious treat is made from milk, sugar, egg yolks, and dark chocolate, and it's a delightfully rich, comforting dessert.
The ingredients are simple but the flavor is anything but – the chocolate adds a rich, decadent flavor to the custard base, and it's heavenly. The custard texture is also perfect – it's creamy, but still has a slight firmness that makes it stand out. Plus, it's a wonderful pairing with fresh fruit or ice cream.
You'll definitely want to give this classic British dessert a try! It's a delicious, comforting treat that's sure to please everyone. Plus, it's easy to make – just combine all the ingredients, cook over a low heat, and let cool for a few hours before serving.
What tips should i keep in mind when making chocolate blancmange?
When making chocolate blancmange, here are some tips to keep in mind:
Start by gathering all the ingredients together so you have them readily available.
Use good quality, dark chocolate. The higher the cocoa content, the richer and more intense the flavor.
Before adding the chocolate to the mixture, make sure it is completely melted.
Use a double boiler to melt the chocolate and avoid burning it.
When whisking the eggs and sugar, be sure to whisk until the sugar is completely dissolved.
Once the blancmange is cooked, allow it to cool before serving.
How does chocolate blancmange compare to other desserts?
You're in for a real treat when you indulge in Chocolate Blancmange! This decadent dessert is similar to other types of blancmange, but with a delightful twist of chocolate. Here are a few ways Chocolate Blancmange stands out from other desserts:
Rich and creamy: Chocolate Blancmange is made with rich and creamy ingredients like cocoa, cream, and sugar. It's a truly indulgent experience that will leave your taste buds tingling with delight!.
Unique texture: Chocolate Blancmange has a unique texture that's both soft and firm. This delicious treat will melt in your mouth and leave you wanting more.
Versatile: Chocolate Blancmange is incredibly versatile and can be served in a variety of ways. Enjoy it as a pudding or parfait, or add a scoop of ice cream for extra decadence.
Deliciously chocolatey: As the name implies, Chocolate Blancmange is incredibly chocolatey. The deep and rich flavor of cocoa is sure to satisfy any chocoholic's craving.
So, if you're looking for a decadent dessert that's sure to please, then look no further than Chocolate Blancmange.
What are the key ingredients that make chocolate blancmange unique?
Chocolate blancmange is a delightful dessert that stands out from other dishes due to its unique combination of key ingredients! The delicious combination of cocoa powder, condensed milk and cornflour, gives it a silky smooth and creamy texture that is not easily replicated. The balance of sweet and bitter flavours makes it the perfect way to end a meal.
So, what makes chocolate blancmange unique? The combination of cocoa powder, condensed milk and cornflour is essential for creating the signature texture and unique taste. The cocoa powder adds a rich, bitter flavour to the dessert, which is then balanced out by the sweetness of the condensed milk. The cornflour is the binding agent, giving the blancmange its velvety texture.
Another key element of chocolate blancmange is the use of melted chocolate. This gives the dessert an extra layer of richness and sweetness that really makes it stand out. Melted chocolate is usually poured over the top of the blancmange once it is cooked, giving it an indulgent finish.
Finally, chocolate blancmange is often served with a topping of cream or ice cream. This adds another layer of indulgence and makes the dessert even more enjoyable.
So, there you have it! The key ingredients that make chocolate blancmange so unique are cocoa powder, condensed milk, cornflour and melted chocolate. These ingredients work together to create a smooth and creamy texture, with the perfect balance of sweet and bitter flavours.
What other ways can i serve chocolate blancmange?
You can serve your chocolate blancmange in a variety of ways! If you're looking for something extra special, try creating a chocolate blancmange pie. Start by making a layer of chocolate blancmange in a pie dish and then top it with a layer of whipped cream and some chocolate shavings. Or, if you're in the mood for something cool and refreshing, try freezing the blancmange in an ice cream maker and making a delicious chocolate blancmange ice cream. Not only is it a delicious treat, but it's also a great way to cool off on a hot summer day.
If you're feeling a bit adventurous, why not try making a chocolate blancmange trifle? Layer the blancmange with some fruit and a layer of custard for a delicious and impressive dessert. You can also use the blancmange as a base for a chocolate mousse. Whip the blancmange until it's light and fluffy, add some cream and a bit of sugar, and you'll have a delicious chocolate mousse in no time.
Lastly, you can use the chocolate blancmange to make a decadent chocolate fondue. Simply melt some chocolate chips in a double boiler and add the blancmange to create a smooth and creamy fondue. Serve it with a variety of fruits and cookies for a delightful treat.
As you can see, there are so many ways to enjoy a delicious chocolate blancmange.